UCLA Film & Television Archive to host virtual screening of "The War Widow"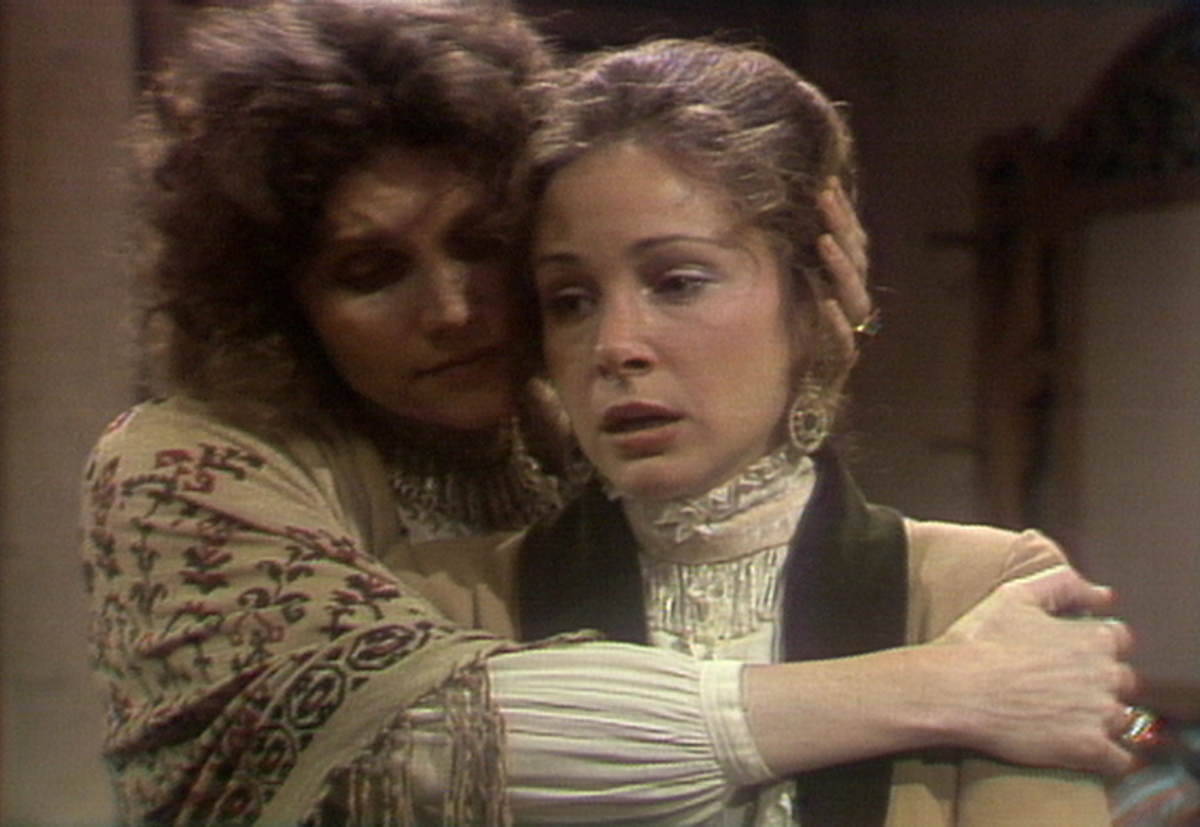 The UCLA Film & Television Archive will be hosting a screening and discussion of the 1976 film "The War Widow." Following the story of two women falling in love, the film was one of the first to portray a lesbian relationship without harmful stereotypes, said LGBTQ+ historian Jenni Olson. (Courtesy of "The War Widow")
"Visions: "The War Widow"
Aug. 5 at 4pm
Online
Free
This post was updated Aug. 8 at 7:07 p.m.
After helping women discover themselves in the '70s, "The War Widow" is being broadcast once again.
On Thursday, the UCLA Film & Television Archive will host a virtual screening of "The War Widow," a World War I period piece that tells the story of two women falling in love in an unpredictable world. Archive director May HaDuong will introduce the screening, followed by a discussion with screenwriter Harvey Perr, actress Frances Lee McCain and LGBTQ+ historian Jenni Olson. First broadcast in 1976, Olson said the film was one of the few relatable portrayals of lesbians at the time, as their depictions in film were often negative or stereotypical.
"The characters are just depicted as people who fall in love, and as unremarkable as that sounds, in 1976 it was revolutionary," Olson said. "Even today, in some ways (it) is remarkable. It's a simple love story and was something that was much needed at the time."
At the time of the film's release, television often cast lesbians as villains or as characters with mental illness, such as in the popular television series "Policewomen" or the crime drama "Born Innocent," Olson said. Performers playing gay or lesbian characters were courageous, she said, considering the numerous instances in which actors who took on such roles could not find work later on.
[Related: UCLA head of preservation retires, leaves legacy of digital restoration]
Taking on such a position in "The War Widow," McCain said she accepted the role of free-thinking photographer Jenny, drawn to the part for both the film's captivating story and the chance to work with producer Barbara Schultz. One of the film's central themes is a woman's choice between continuing life with her family or being independent and true to herself. McCain said although many women did not understand the latter decision upon its release, women have always had to make that choice.
After playing the character, McCain said she later discovered that several noteworthy actresses of the time had been approached for the role, but they were advised not to take it for fear of being typecast and disrupting their fan bases. Contrary to such fears, McCain said she has been continuously contacted by women interested in or appreciative of the film after starring in it.
"(They) say how much (the film) meant in their lives, how they were able to share it with people they loved and (how it) sometimes helped bridge a gap of understanding," McCain said.
McCain said Perr understood the difficult choices such women had to make between their families and their own identities – choices that have since come to be more widely understood and accepted. Though Perr drew from classic female authors such as George Eliot and Jane Austen, he said part of his inspiration behind the story itself came from his personal life, after he realized his sexual identity and had to make a similarly difficult decision within his own life.
Perr said while he initially wrote the script simply to tell a story, "The War Widow" greatly impacted women of the LGBTQ+ community, especially after it won the Audience Award at San Francisco's Frameline Film Festival in 1988. He said if he could ask viewers to take away one message from his film, it would be that people should have the right to the life they want to live.
"Some of the most meaningful things that I got were letters from women, sometimes 72 years old and older, who were saying that the show allowed them to come out for the first time, at least even to themselves," Perr said. "That was important to me, and so my connection to it on a political level grew as time passed, but basically I was just telling a story."
[Related: Alum's coming-of-age film explores filial piety, sexual identity]
In addition to helping people discover themselves, John H. Mitchell Television Archivist Mark Quigley said the film gained praise from prominent activists of the LGBTQ+ community, including Vito Russo, author of "The Celluloid Closet: Homosexuality in the Movies" and organizer of Gay Activists Alliance's cabarets and dances. Beyond the film's influence in the lesbian and gay communities, Quigley said the film was unusually sophisticated for primetime television and was extremely well-received by critics at the time.
Despite the film's favorable reviews, Olson said mainstream depictions of lesbians in film and TV continued to evolve slowly, and for every few steps forward, they fell one step back. For instance, she said while the 1978 film "A Question of Love" depicted a sympathetic and complex portrayal of a lesbian couple in a custody battle, movies like 1980's "Windows" continued the negative stereotypes.
Quigley said Perr was brave in writing an extremely truthful story, considering how social issues such as LGBTQ+ representation were approached at the time. He said regardless of the film's age, the story would still resonate with people today since it can be seen as a coming out story and a historic example of how a social issue was approached through art.
"It's important for people to see the history of how LGBT people were portrayed in the media," Quigley said. "It helps you to see how far things have come and how much room there is still to grow."