Sam Settles It: NCAA gymnastics ready for a big leap in viewership following Summer Olympics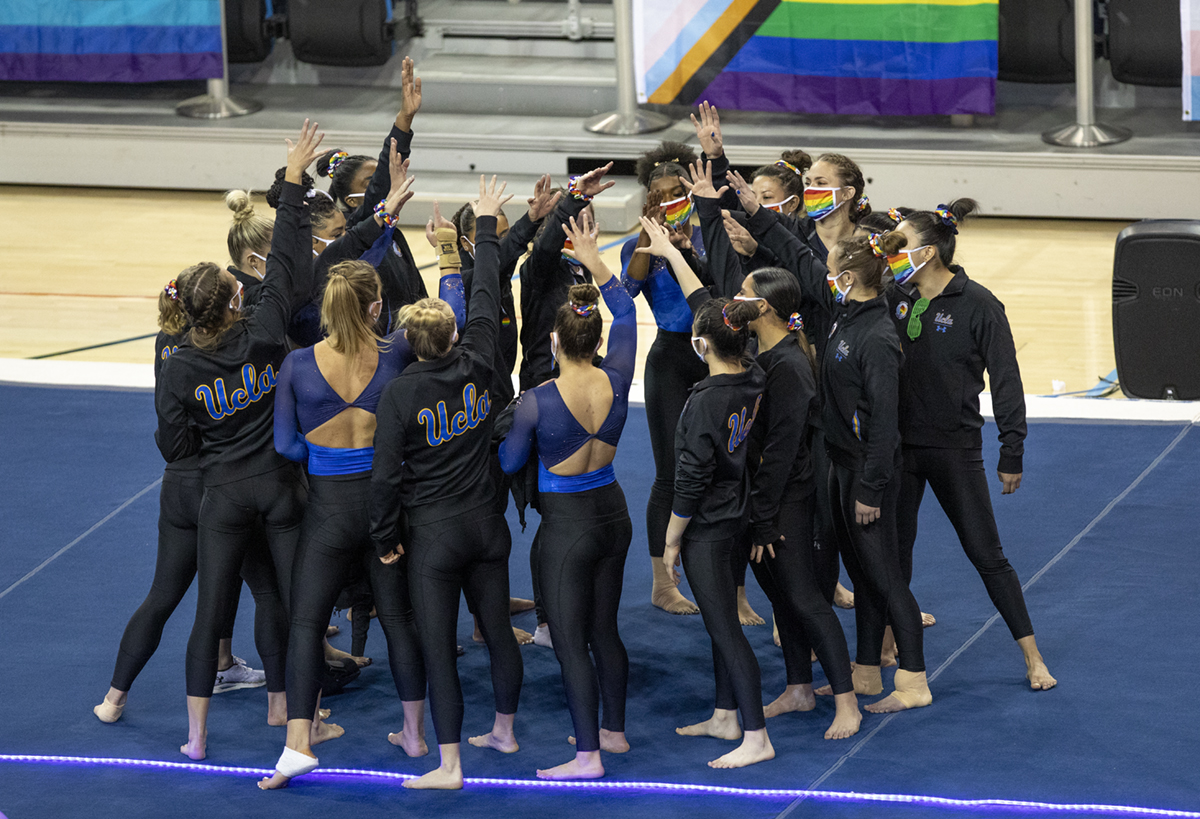 UCLA gymnastics has more Instagram followers than any other sport on campus and is the second-most-followed women's sports team in the country behind the U.S. Soccer Women's National Team. (Elise Tsai/Daily Bruin staff)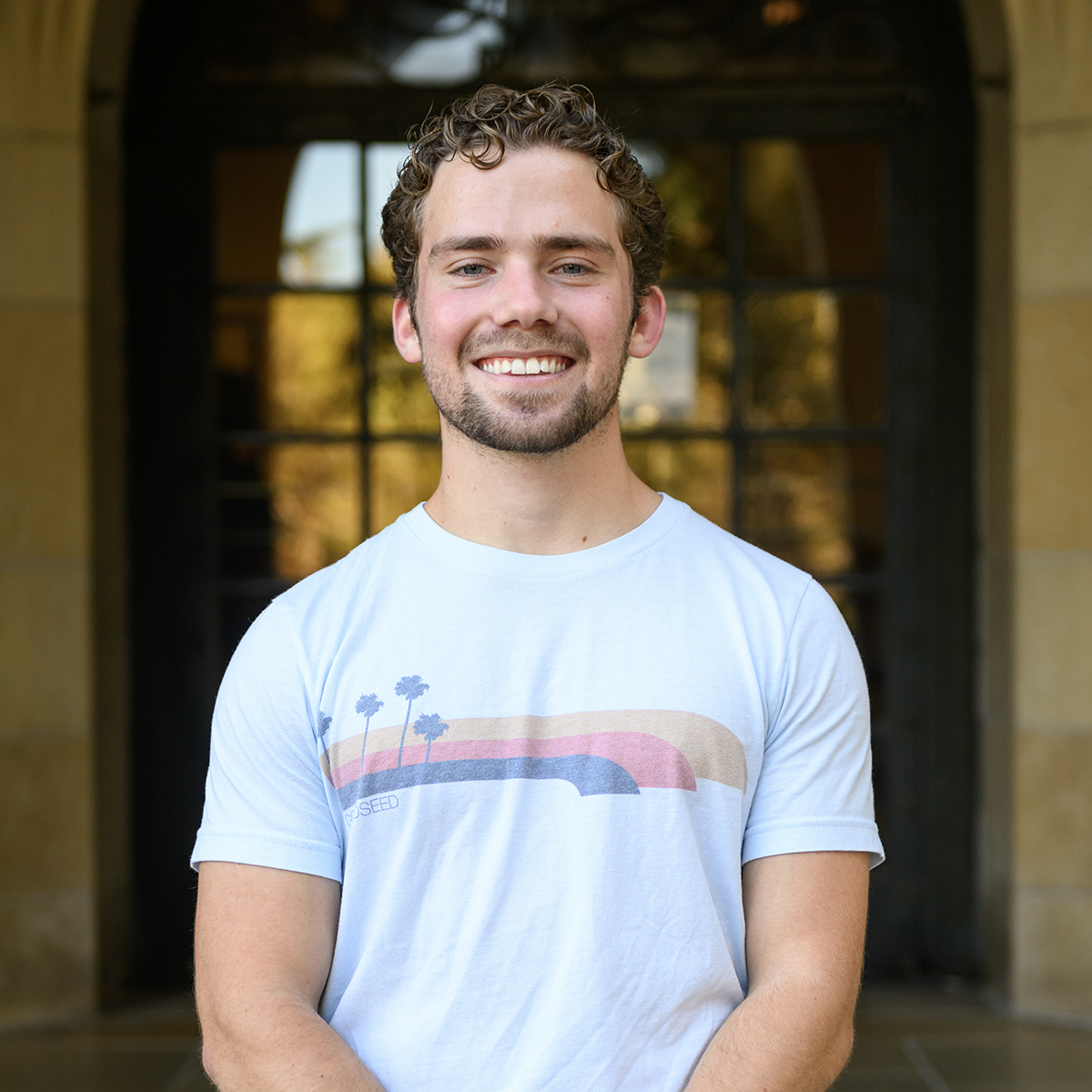 This post was updated Aug. 8 at 8:17 p.m.
On Jan. 7, 2017, Kyla Ross and Madison Kocian made history.
Making their Bruin debuts, the former Team USA standouts became the first Olympic gold medalists to ever compete in NCAA gymnastics.
It was a sizable step forward for the collegiate level of a sport that has historically garnered almost all of its recognition from the Olympics.
Women's artistic gymnastics is oftentimes the single most-watched sport at the Summer Olympics. Nearly 40 million people tuned in to watch Ross and Team USA win the gold at the 2012 London Olympics – north of three times the number of people who watched Game 6 of the NBA Finals last month.
Even the U.S. Olympic Team Trials in June outranked its major sport counterparts, maintaining more viewers than Game 3 of the NBA Eastern Conference Finals and Game 7 of the NHL Stanley Cup Semifinals, despite the events airing simultaneously.
Now, nearly five years removed from Ross and Kocian's historic collegiate debuts, the Olympics are coming to the NCAA like never before.
Seven of the 10 gymnasts that represented Team USA in Tokyo, including alternates, will be competing in college next season for five different programs, while one more is set to join the amateur ranks in 2022.
Incoming UCLA freshmen Jordan Chiles and Emma Malabuyo are among the group, which also features Olympic all-around champion Sunisa Lee, headed to Auburn, and Olympic floor champion Jade Carey, who will compete for Oregon State.
The lone members of the team who will not make a collegiate appearance in the coming years are Simone Biles, who was once committed to UCLA, and MyKayla Skinner, who already enjoyed a storied career at Utah.
But the list of Olympians coming to the NCAA isn't constrained to Team USA. Incoming UCLA freshman Brooklyn Moors made her Olympic debut in Tokyo, representing Canada and qualifying for the all-around final. Two more Olympians will be added to the Pac-12 with Stanford sophomore Tan Sze En out of Singapore and Utah commit Amelie Morgan, who helped Great Britain win its first team medal in 93 years.
So why exactly are Olympic gymnasts suddenly flocking to the NCAA?
For starters, the new name, image and likeness legislation – which allows student-athletes to profit from endorsements without forfeiting their collegiate eligibility – is a game changer. In years past, qualifying for the Olympics meant achieving a level of fame that forced many athletes to ignore their college commitments in favor of a professional career and the prospect of lucrative sponsorships.
Ross was the only member of the 2012 Fierce Five squad to compete in college, while none of Kocian's Final Five teammates in 2016 joined the collegiate ranks either. The financial losses that came with going to college instead of going pro made it almost impossible to pick the former.
Auburn coach Jeff Graba – the brother of Lee's personal coach Jess Graba – said Lee, who now owns three Olympic medals, would have had no other option than to go pro if not for the new NIL rules.
Auburn gymnastics coach Jeff Graba, regarding Suni Lee: "Thank goodness for the NIL"

— Tom Green (@Tomas_Verde) July 29, 2021
NCAA gymnastics is also an entirely different experience than Olympic gymnastics.
College routines are often constructed with easier skills, but routines can be a lot more entertaining regardless, as demonstrated by Nia Dennis, Katelyn Ohashi and all the viral Bruin sensations before them. The fun choreography and unique team atmosphere of a college gymnastics meet make it a more enjoyable experience, not only for the athletes but also for the viewers.
Given the popularity of the sport at the Olympic level, it shouldn't come as a surprise that two of the three most-followed college athletes on social media are gymnasts. Lee now boasts over 1.4 million followers on Instagram, while LSU sophomore and social media sensation Olivia Dunne has 1.2 million followers of her own. Chiles and her nearly half a million Instagram followers will immediately make her the most-followed athlete on UCLA's campus.
It's not just the individuals in the sport who have found success on social media. UCLA gymnastics has staked its claim as the second-most-followed women's sports team in the country, trailing only the U.S. Soccer Women's National Team. With more than 400,000 followers on Instagram, gymnastics is the most-followed Bruin sports team by more than double the second-place team.
UCLA has long been the most renowned team in the NCAA gymnastics world, but the sport has continued to grow among Power 5 programs. In June, Clemson officially became the latest Power 5 school to add a women's gymnastics team, with the Atlantic Coast Conference concurrently announcing it will begin to sponsor gymnastics in 2023.
While not quite on the same level as its Olympic counterpart, NCAA gymnastics viewership numbers are already trending up. In April, the NCAA gymnastics championship made its live broadcast debut on ABC, averaging 808,000 viewers – a remarkable 510% increase over the 2019 final, which aired on ESPNU. That number should certainly pass a million this season.
With the influx of Olympic-caliber gymnasts and the foundation of popularity set by the sport's biggest stars and teams, NCAA gymnastics is on an upward trajectory unlike any other collegiate sport.
Watch a meet next season, and you might see why.
Settleman is currently the Sports editor on the football, men's basketball and gymnastics beats. He was previously an assistant editor on the gymnastics, women's soccer, women's golf, men's water polo and women's water polo beats and a contributor on the gymnastics and women's water polo beats.
Settleman is currently the Sports editor on the football, men's basketball and gymnastics beats. He was previously an assistant editor on the gymnastics, women's soccer, women's golf, men's water polo and women's water polo beats and a contributor on the gymnastics and women's water polo beats.