Opinion: Students deserve better resources, orientations for shift to in-person campus life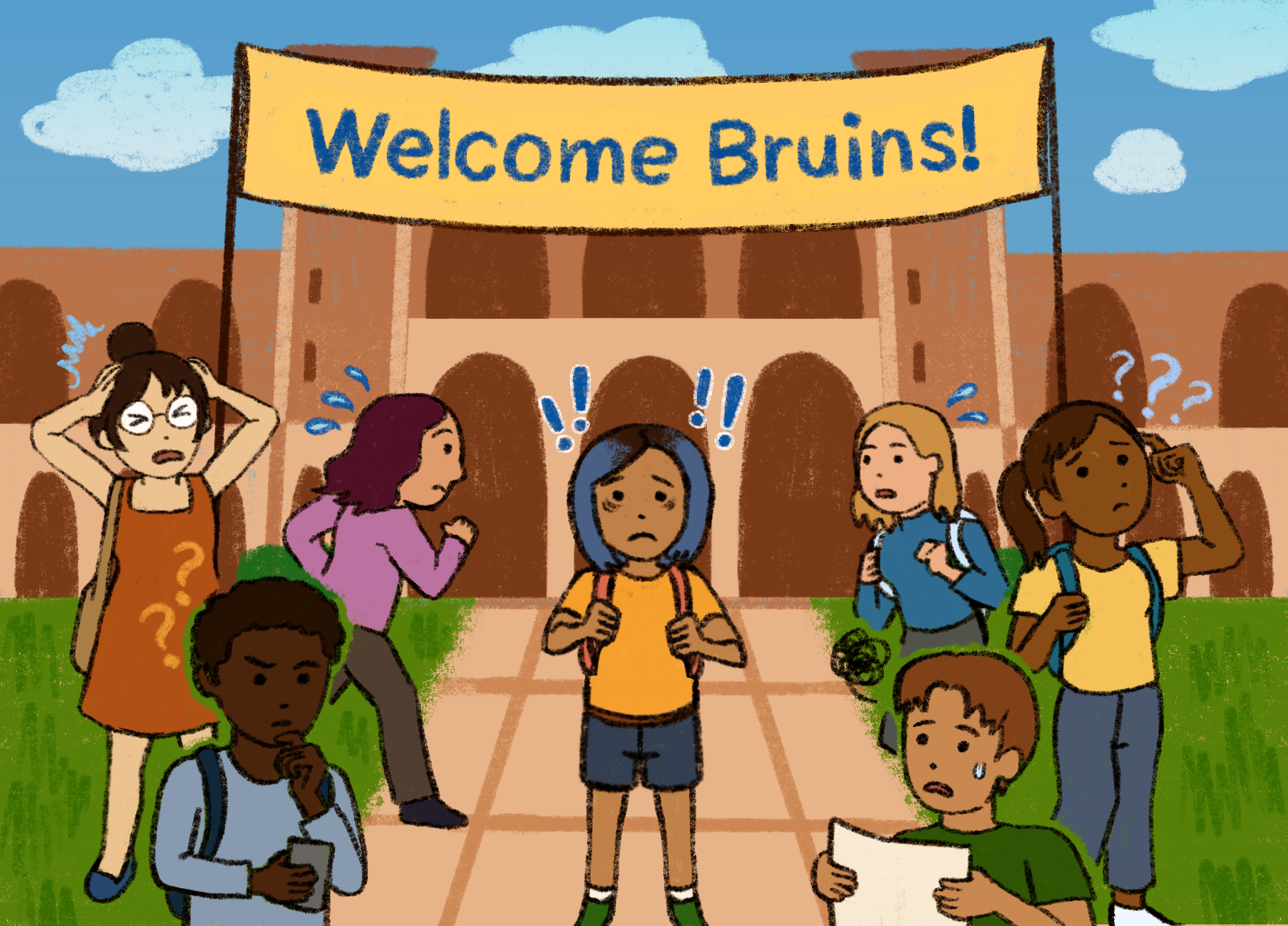 (Isabella Lee/Daily Bruin)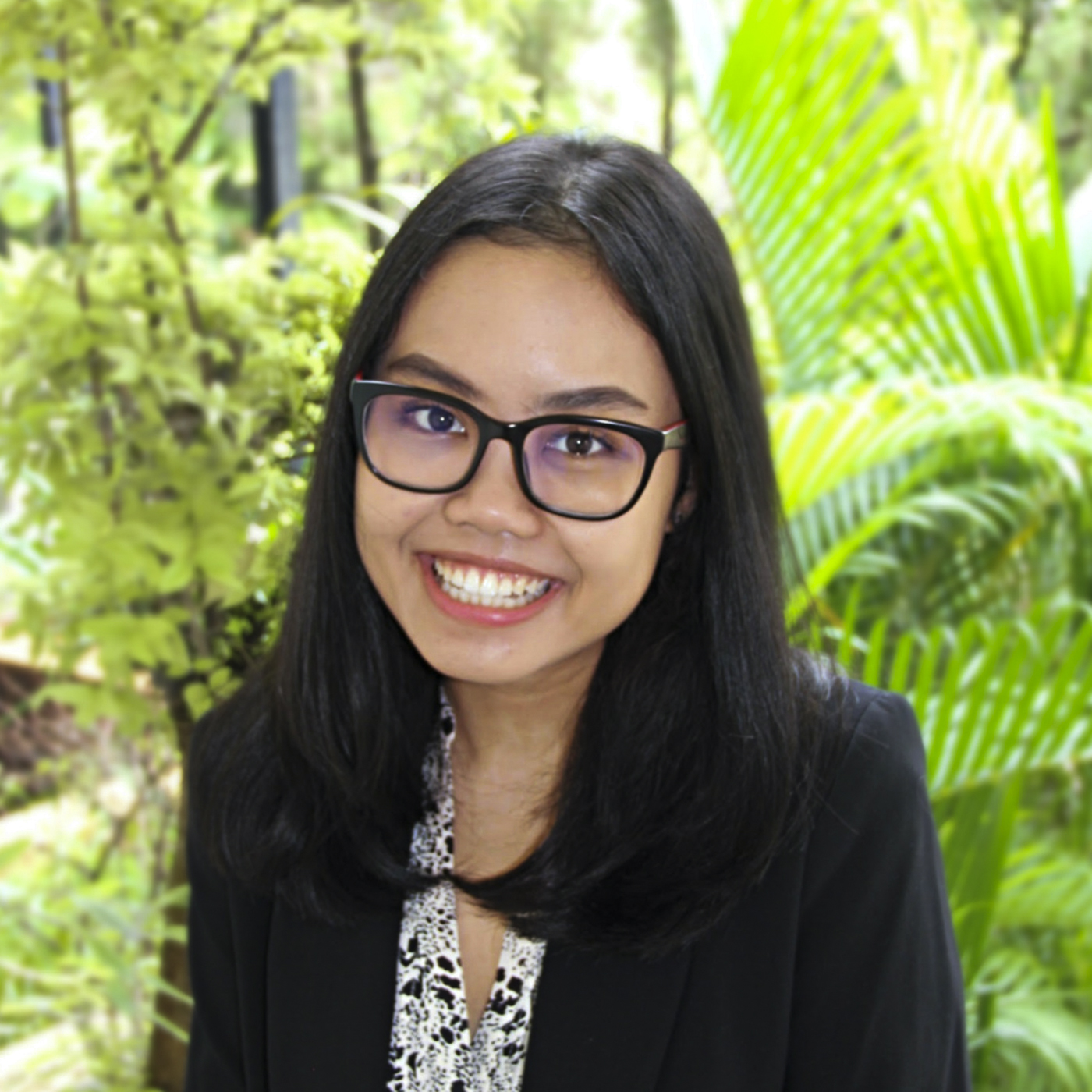 This post was updated Aug. 1 at 5:37 p.m.
The unprecedented nature of this past year has many Bruins counting down to when they can have the in-person experience they'd envisioned for their time in college.
Yet, this anticipation isn't without a flip side. A return to campus may be a source of anxiety for some, thanks in no small part to limited efforts from their university.
The circumstances of this coming fall pose a unique challenge for rising second-year students and returning transfer students, who entered UCLA during a year when the majority of classes were remote. Unlike their predecessors, most of them are entering their second year at UCLA with the same level of familiarity with campus as this year's incoming students.
Bruins are set to return to campus in two months – but without the tools to successfully make that transition, they may be hung out to dry. UCLA must provide adequate resources that can help students adjust. It can start by offering an orientation specifically designed for continuing students who haven't yet experienced UCLA in-person, so they aren't left feeling overwhelmed.
This past year's freshmen and new transfer students just haven't been equipped to start their in-person lives at UCLA. The virtual orientation format they were provided a year ago is woefully inadequate to prepare them for the hustle and bustle of campus life.
For instance, many are still unfamiliar with UCLA landmarks, such as Royce Hall or Ackerman Union.
Kezya Wijaya, a fourth-year business economics transfer student, has never been on the UCLA campus and completed her first year remotely from Indonesia.
"I know that the campus is very big, and I'm not familiar with … buildings," Wijaya said. "I don't really know where building A is located and where building B is located."
The campus tour is a quintessential component of every college student's introduction to their university. Watching videos of the UCLA campus during virtual orientation just wasn't enough. Not to mention, it likely did little to acclimate students to a campus that can be difficult to navigate.
But a UCLA experience is just as much about the people as it is about the physical campus. Students like Brenda Moreno, a second-year English student, are concerned about the social challenges in-person interactions present.
"I'm a little scared about making friends since I have been isolated from everyone for a whole year," Moreno said.
A normal in-person orientation usually involves ample activities for new student bonding, a missed opportunity for Bruins like Moreno.
A dedicated orientation for incoming and returning transfer students could make up for that by allowing these students to bond over their shared circumstances. This could include student mixers, group activities and club fairs – with COVID-19 protocols to ensure that interpersonal connection doesn't eclipse safety.
At the same time, UCLA can use this orientation to publicize mental health and counseling services so students who are struggling to adjust to the in-person environment know what resources to take advantage of.
According to a 2021 Public Library of Science study, rates of moderate-to-severe anxiety and depression increased by 39.8% and 47.9%, respectively, for first-year college students during the COVID-19 pandemic. Joining campus for the first time under these circumstances can cause additional stress, which may necessitate additional emotional and social support for students.
"My main concern is just connecting with others and being able to ask for help when I need it and not feel like I'm being a bother to anyone," Moreno said.
In the fall, UCLA is planning to offer both in-person and telehealth services, provided by UCLA Counseling and Psychological Services, with a limit of four sessions for students not covered by the University of California Student Health Insurance Plan and eight sessions for UC SHIP students. However, in the midst of such challenging circumstances, mental health resources for Bruins should extend beyond the standard CAPS program, which doesn't provide long-term services.
In the past, CAPS has also faced backlash regarding its time-consuming appointment procedure and counselors' inability to treat students effectively.
Examples of extra resources the university can provide include a structured campus mentorship program similar to that of the GRIT Coaching Program, peer facilitator opportunities or other counseling methods. Whatever these services look like, it is crucial for UCLA to offer them.
Mental health resources will be all the more beneficial as students adjust to the rigors of in-person classes – another area in which an orientation tailored to Bruins who completed their first year at UCLA online comes in handy. Workshops covering in-person learning and testing strategies, for example, can help students feel more comfortable in an unfamiliar environment.
"It would just be nice to be introduced to … what's different about in-person learning than online learning (such as) being told about the proper procedures of entering class," said Jared Aquino, a second-year bioengineering student.
According to an emailed statement from UCLA spokesperson Katherine Alvarado, campus opportunities such as True Bruin Welcome, campus tours and New Student Mentoring Network will be available to all students in the fall.
While these resources are welcomed, they do not actually cater to the specific needs of Bruins who have never stepped foot on campus.
For example, True Bruin Welcome includes the entire UCLA student body. Incoming second-year students and returning transfer students hoping to meet peers facing similar situations are more likely to thrive in a smaller, more closely knit orientation session.
A thorough orientation tailored to the needs of a group with unique experiences is essential to ensure a smooth transition and an equitable learning environment for all Bruins.
It is UCLA's duty to ensure that its students feel supported and comfortable in their campus community.
With all the challenges in the past year, a second orientation is the least the school can do.