Students gain hands-on philanthropic experience in community engagement course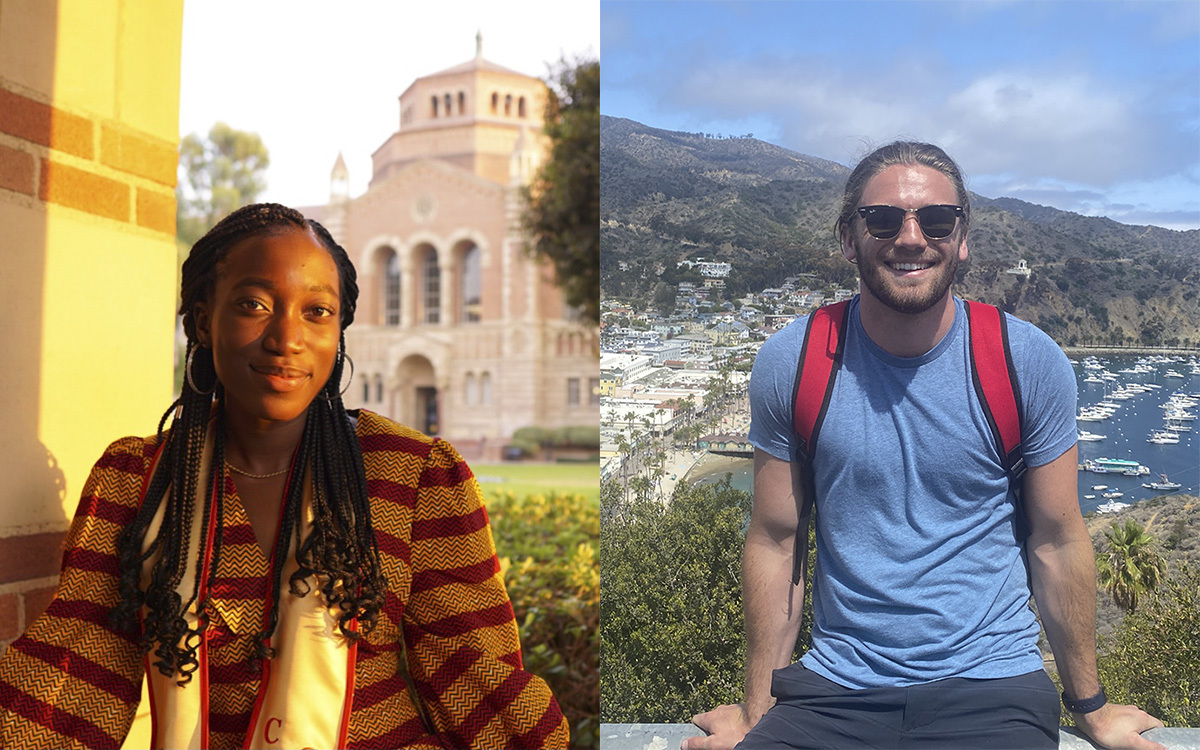 Damola Adeyemo and Jack Weerts are recent students of Community Engagement and Social Change M122: "Philanthropy as Civic Engagement." Students of the class have the opportunity to research and learn about the work of over 40 nonprofit organizations and, together with their classmates, to decide which three will be given part of a $100,000 donation. (Left to right: Courtesy of Damola Adeyemo, Courtesy of Jack Weerts)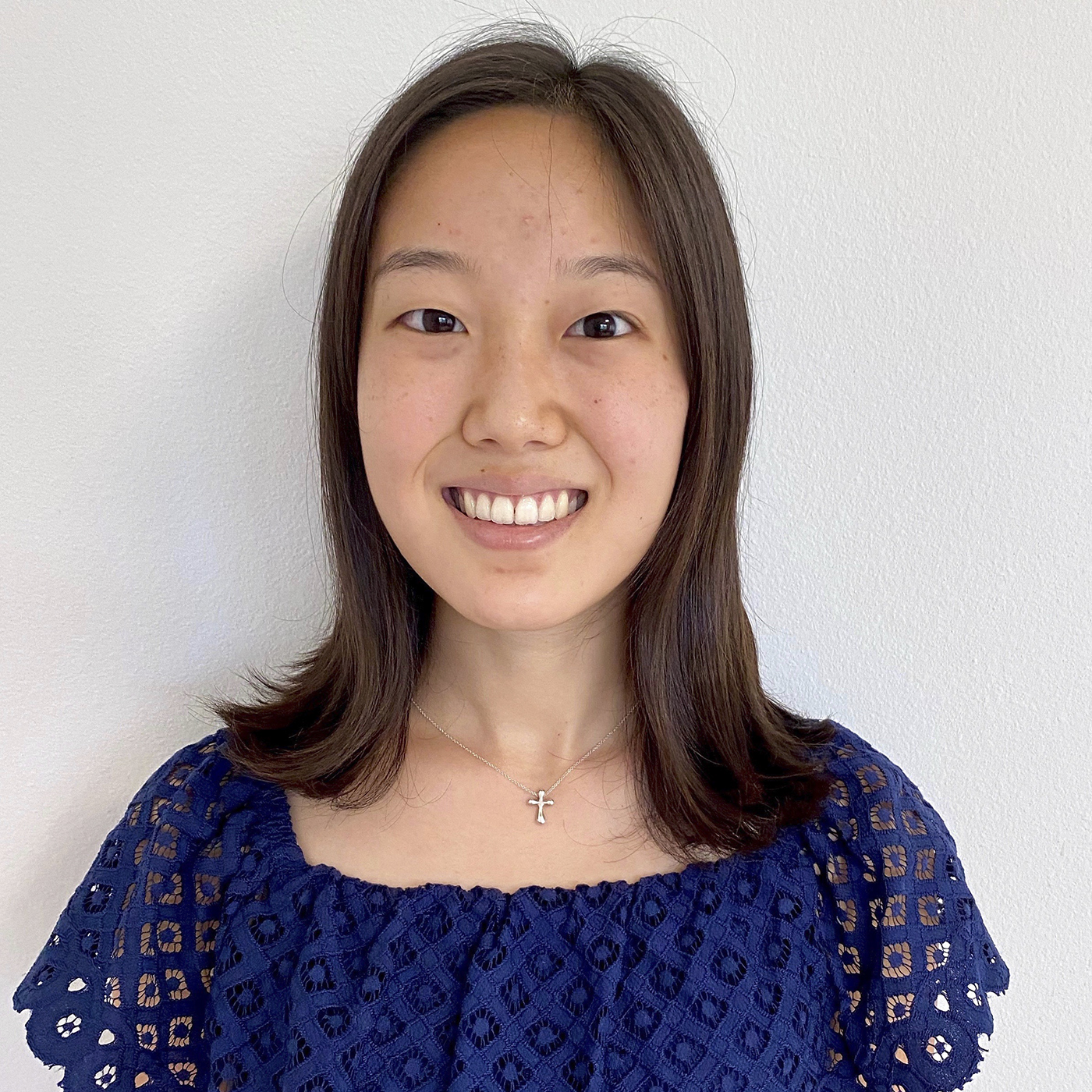 When she first learned about Philanthropy as Civic Engagement, student Damola Adeyemo could not believe class participants gave away $100,000 to nonprofits as part of their coursework.
Community Engagement and Social Change M122: "Philanthropy as Civic Engagement," double-listed as Honors Collegium M123, aims to empower students to donate thousands of dollars in grants to local nonprofits. Since 2019, Women & Philanthropy at UCLA, an organization highlighting female donors and leaders, has provided the course's grant money through the Philanthropy as Civic Engagement Course Fund, according to a UCLA press release.
Laura Fox, a lecturer in the honors department and a member of the course's teaching team, said students work in groups throughout the quarter to narrow down a list of approximately 45 nonprofits to three organizations receiving grant money. Students research, connect with nonprofits and create presentations advocating for their respective organizations to receive funding, Fox added.
Jennifer Lindholm, assistant dean of undergraduate education and director of honors programs who also co-taught the class, said in an emailed statement that the course was first funded at UCLA in 2012 by The Philanthropy Lab, a Texas-based nonprofit organization.
Since the course's establishment, students have provided a total of $780,000 in grants to 27 nonprofits, according to the UCLA press release.
"I've been involved in a bunch of nonprofits, and I know how important giving money to nonprofits is," said Adeyemo, a fourth-year physiological science student. "When I heard that we could actually do that as students, I was very interested."
Fox said students in spring 2021 distributed $80,000 across three different organizations: Open Paths Counseling Center, School on Wheels and Jazz Hands for Autism. The grant money went toward specific projects for each of the organizations, Fox added.
Open Paths Counseling Center received $40,000 to train their therapists in how to better support communities with limited mental health resources, Fox said. She added School on Wheels secured $25,000 to supply homeless students with mobile devices for educational purposes, while Jazz Hands for Autism plans to use its $15,000 to provide musical training for autistic students.
Emery Grahill-Bland, a fourth-year student individually studying astrobiology, said the process of deciding which nonprofit would receive funding was difficult because members of her group had unique passions and interests. Grahill-Bland said she personally connected to Jazz Hands for Autism because of her previous involvement in the Best Buddies program, which fosters friendships between high school students with and without intellectual and developmental disabilities.
Despite the challenges, Grahill-Bland said she appreciated the discussions she held with her group, as the process gave her opportunities to consider the values behind decision-making.
"It's one of the more difficult conversations I've ever had to have in group work," Grahill-Bland said. "It's weightier, and you have to learn to come to those conversations from a place of respect."
Aaron Tann, a fourth-year communications student, also said he found the process of deciding which organization would advance one of the most memorable parts of the course.
Tann said his classmate was unable to attend class on the day of the presentations and could not advocate for her preferred organization, School on Wheels, in real time. However, despite her absence, Tann and his group still decided to advance School on Wheels as one of the organizations that would receive funding, as they all felt education is a core value.
Tann added the experience showed him how he and his classmates were able to put aside their personal interests and make decisions based on their shared goals.
"To choose an organization from someone who wasn't even there was a really cool moment that exemplified … how much teamwork could really do in a philanthropy setting," Tann said.
Jack Weerts, a third-year public affairs student, said the class spent a total of six hours in the final stage of decision making as they considered how to split the $80,000 between the three organizations. Although the process could have been divisive, Weerts said the class navigated the discussion by identifying common goals they wanted the nonprofits to achieve, such as using the grant money to help create tangible, long-lasting outcomes.
In addition to teaching students practical skills such as research and negotiation, Fox said she hopes the class helps students expand their understanding of everyday civic engagement.
"One of the lessons we hope students will take away from the class is just their own power to have a positive social impact, even if it's on a very modest scale to begin with," Fox said.
Tann said the course taught him there is a need for more diversity in positions of power. Philanthropy does not only require money but also connecting with communities and prioritizing different needs and proposed solutions, he added.
Grahill-Bland said one of the greatest takeaways from the course was learning how everyday people can engage in philanthropy, from donating to food banks to volunteering. Grahill-Bland added the course completely changed her perspective, as she always thought of volunteering and philanthropy as separate activities.
"It left me with a lot of other things that I can do to start philanthropy on my own," Grahill-Bland said. "Maybe I won't always have $100,000 to give away, but I can do other things."