The Quad: Bruins battle uncertainty as international travel restrictions wax and wane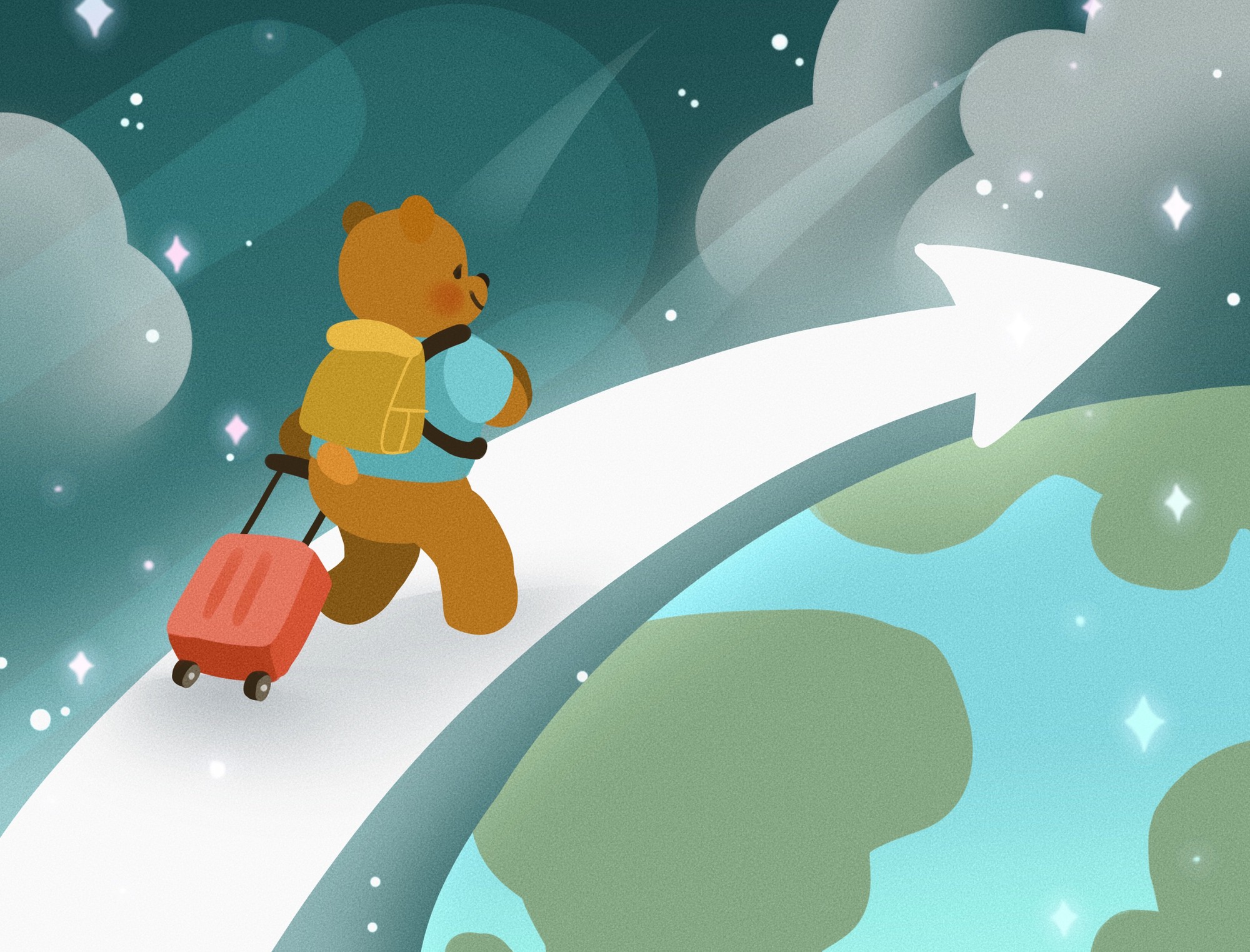 (Katelyn Dang/Illustrations director)
Restrictions and guidelines due to recent global surges of COVID-19 pose new threats for Bruins eager to get out of the house and explore new places.
Increased safety precautions in other countries – many of which include consistent testing – allow students to experience a 'new normal' and safe way of travel.
Second-year psychobiology student Carly Lipschitz said that Israel is careful about testing visitors, as she had to take a COVID-19 PCR test prior to leaving the United States and upon landing. She added that she also had to take an antibody test in Israel's airport.
"It felt pretty safe. I wasn't really thinking about (COVID-19) or worried about it as much as I was when I was in America … It felt like normal life in Israel," Lipschitz said.
Lipschitz said that unlike the looser regulations in Israel, restrictions in Greece quickly resurfaced.
"It was normal when we were there until two nights ago. (Greece) started a curfew and no music is allowed," Lipschitz said.
These restrictions can make planning ahead more difficult, especially for students eager to study abroad.
Third-year communications student Maddie Dinowitz said that COVID-19 made it difficult to make firm study abroad plans for the upcoming year, leading to more last-minute apartment roommate searches and plane ticket purchases.
"I feel like in normal years we would know for sure that there would be no restrictions and that you'd just be finding a place to live," Dinowitz said.
Dinowitz said that the study abroad application process was easy and similar to previous years, and she is grateful she will even be able to participate in a study abroad program.
"Because of my (French) minor and language-wise, I've always wanted to travel to France for abroad so I was really fortunate that my program wasn't canceled like some other ones or earlier summer programs," Dinowitz said.
Despite her excitement, Dinowitz said the unpredictability of traveling during the pandemic introduces a different level of apprehension.
"I was feeling pretty optimistic … but recently with Delta variant stuff I'm a little scared," Dinowitz said. "The one thing I will say though is that I'm there for four months, so if stuff is a little shaky by the time I get there I would like to think that most stuff will be pretty open and resolved before I leave in December."
According to the WHO's Science in 5 on COVID-19, the new Delta variant of COVID-19 has been recorded in 96 countries and has increased transmissibility.
Dinowitz added that she is wary about traveling between countries because each place will have different restrictions, and due to potential lockdowns, she may not get the full study abroad experience.
Reno Wilson, a fourth-year cognitive science student, said that he is traveling to Switzerland and Italy in September, and he has similar fears about the Delta variant.
"Italy was hit so hard the first time, you know, so I'm definitely worried about (the Delta variant)," Wilson said.
However, amid these concerns, Wilson said that he is excited about getting the opportunity to think critically about different ways of life.
"I think being introduced to new cultures and different ways of living is so important," Wilson said. (My previous travels) definitely changed how I thought about my own life and my own government and culture."
Despite the challenges COVID-19 continues to impose, many Bruins feel fortunate to have a chance to travel again.
"I think learning about the world and other places than just where you live and just what you're used to is super important just for understanding other people, for understanding yourself even better," Wilson said.