'For the Love of L.A.' exhibit showcases local artists, reflects on social issues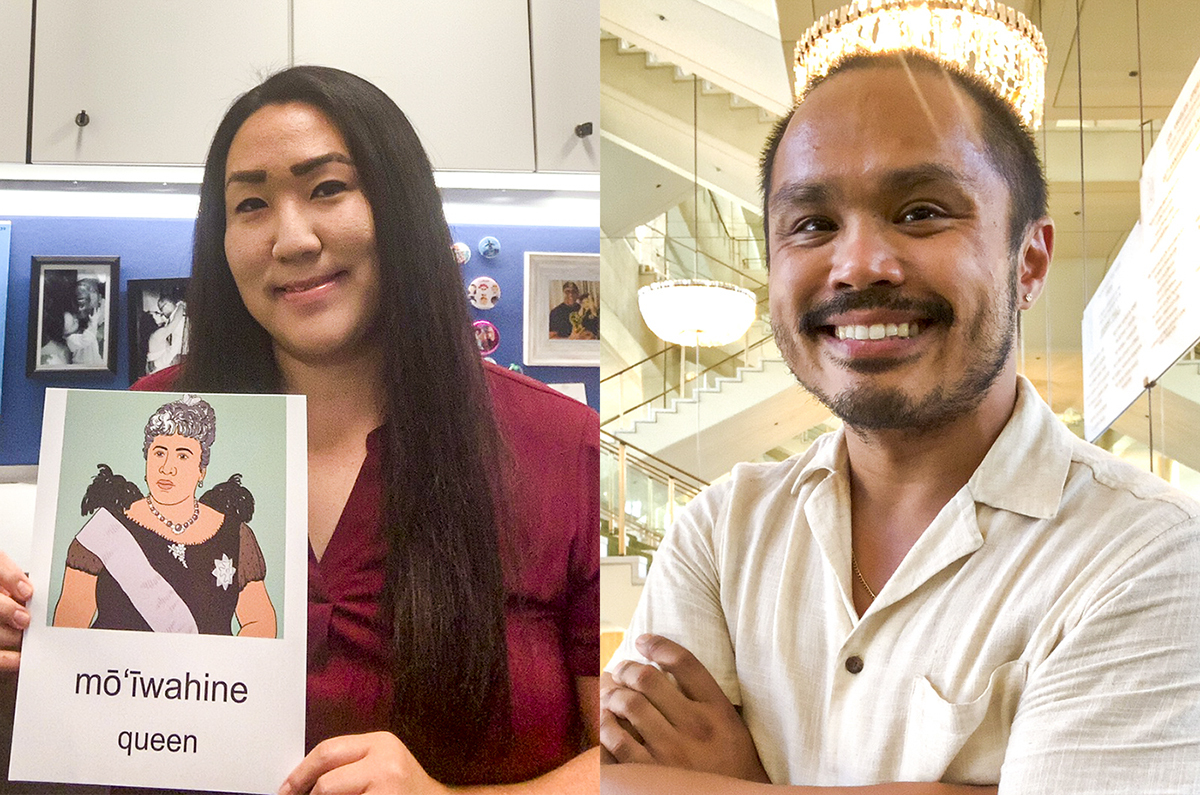 UCLA alumnus and City of Glendale's principal Arts & Culture administrator Jennifer Fukutomi-Jones (left) poses with art she curated for The Music Center's third season of "For the Love of L.A." Fellow alumnus Daniel Soto (right) worked with Fukutomi-Jones on the exhibit as The Music Center's program manager of programming and community engagement. (Kanishka Mehra/Daily Bruin senior staff)
This post was updated July 25 at 3:53 p.m.
Los Angeles artists are shining a spotlight on social justice issues.
The Music Center is introducing works by 35 of the city's creators in dance, music, visual culture and more for the third season of "For the Love of L.A.," which is available until Aug. 17. This season highlights Asian American and Pacific Islander artists who are using their platforms to raise awareness about hate crimes and to counter misconceptions. As the program manager of programming and community engagement for The Music Center, UCLA alumnus Daniel Soto said the exhibit was created to connect the LA artistic community and their views of the present time with receptive audiences.
"It's been just such a great way to showcase the talent that we have in our own backyard," Soto said. "I think the program itself can and will continue because it's all about just showing how artists are responding to the current moment."
The first season of "For the Love of L.A." launched last August and featured artists who focused on the pandemic with themes of isolation and alienation, while illuminating sociopolitical events such as the Black Lives Matter movement and rising inequities that emerged during the pandemic, Soto said. In the current season, The Music Center introduces new art and corresponding resources every Tuesday on their website and Instagram page.
[Related: 'Re: Model' digital gallery showcases creative works from AAPI students]
The three curators, who are all Angeleno arts leaders in their respective fields and understand their art communities for the exhibit, each chose three artists to feature, Soto said.
In her role as a curator, UCLA alumnus and the City of Glendale's principal Arts & Culture administrator Jennifer Fukutomi-Jones said she reached out to artists who create art through a lens of social justice, particularly regarding AAPI awareness and recent hate crimes. She said AAPI hate crimes were affecting her more personally, as she had attended the downtown LA Buddhist temple Higashi Honganji, which was attacked in February.
"I want to share what's happening in the AAPI community and specifically artists who … channel their creativity and artistry … to share about their experiences as Asian Americans but also to shed light on what's been happening within the community," Fukutomi-Jones said.
For her, these featured artists help compose the cultural soul of LA and deserve to be highlighted for their work through projects such as "For the Love of L.A." Fukutomi-Jones selected Audrey Chan, whose work, titled "An Illustrated Vocabulary of Tenderness," was released July 13. The collection is composed of flashcards, each with an image, a word in a chosen language, the English translation and the Anglicized pronunciation.
The idea for Chan's art stems from her childhood memories of using flashcards to learn Mandarin, she said. Since flashcards are normally about an introductory relationship with a language, she said she wanted to use the format to showcase more complex ideas.
"I feel like this series is about infinite beginnings of understanding, and each flashcard being an entry point into these really layered stories that we can make more visible to each other," Chan said.
Chan's art includes five flashcards with the words "essential," "fiancé," "queen," "unity" and "work," each with an accompanying image. The card displaying the word "queen" also shows the Hawaiian word for queen to represent Queen Liliuokalani of Hawaii. Another includes the word "fiancé," to represent the murder of Vincent Chin in a hate crime on the eve of his wedding, Chan said.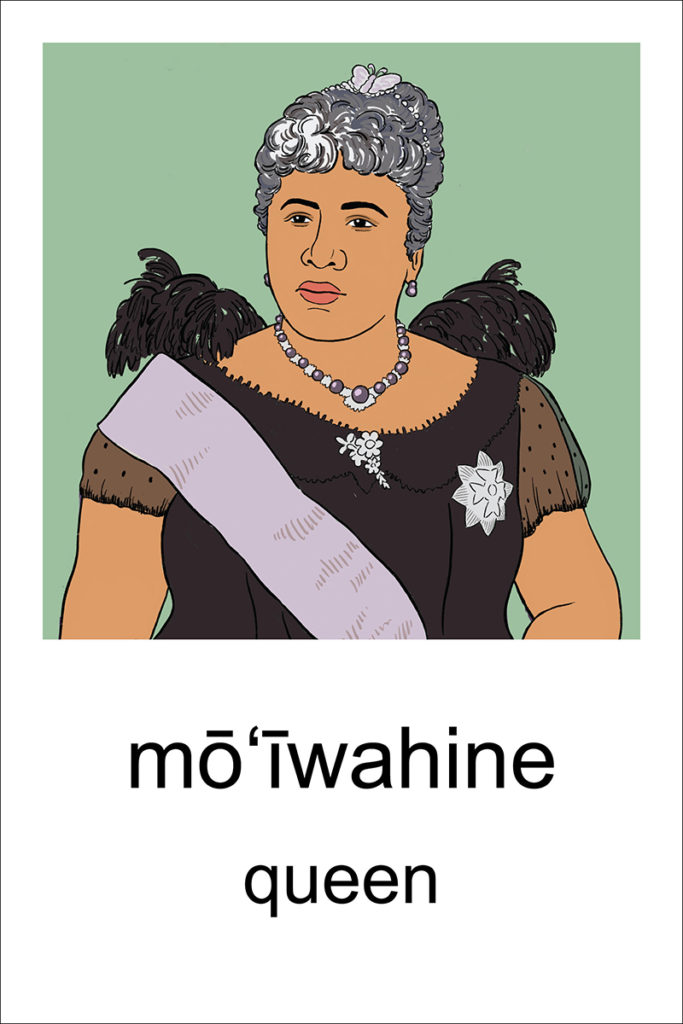 [Related: UCLA student's art exhibit to question idea of home, support migrants]
The artist said she envisions these flashcards to be an iteration of a larger collection and longer-term project – the images with the words are not defining or all-encompassing, but rather represent what she believed dealt with the current moment in time. From Chan's pieces to various videos, pieces of creative writing and dance, "For the Love of L.A." aims to capture what it means to be an Angeleno. For Soto, being able to work with myriad artists and sharing art with the public is his favorite part about "For the Love of L.A."
"It's really humbling to learn about new artists that I hadn't heard of before," Soto said. "I'm constantly just astonished by the talent that exists in Los Angeles."