Fowler Museum reopens with two new exhibits despite prolonged virtual curation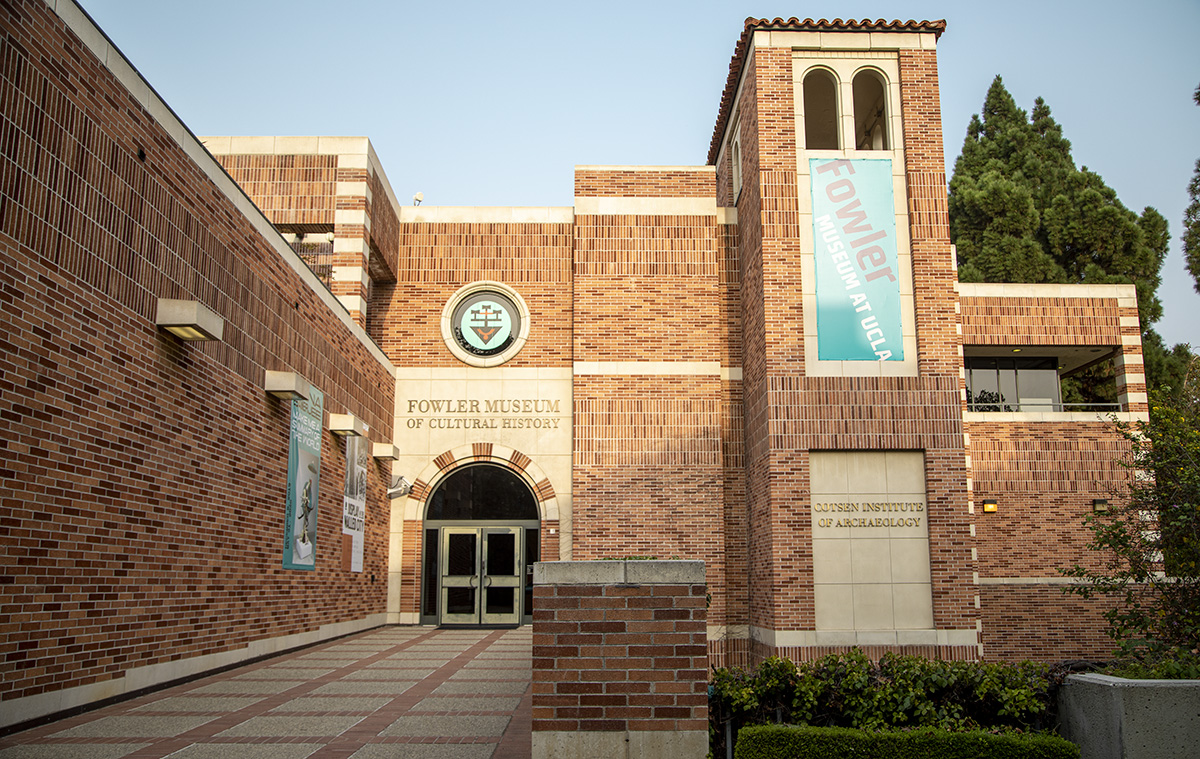 On July 1, the Fowler Museum opened its doors and welcomed back visitors more than a year after its closure because of the COVID-19 pandemic in March 2020. Museum staff expressed excitement for their return to work and the reopening, which includes two new exhibitions on display: "The Map and the Territory: 100 Years of Collecting at UCLA" and "Photo Cameroon: Studio Portraiture, 1970s-1990s." (Justin Jung/Daily Bruin senior staff)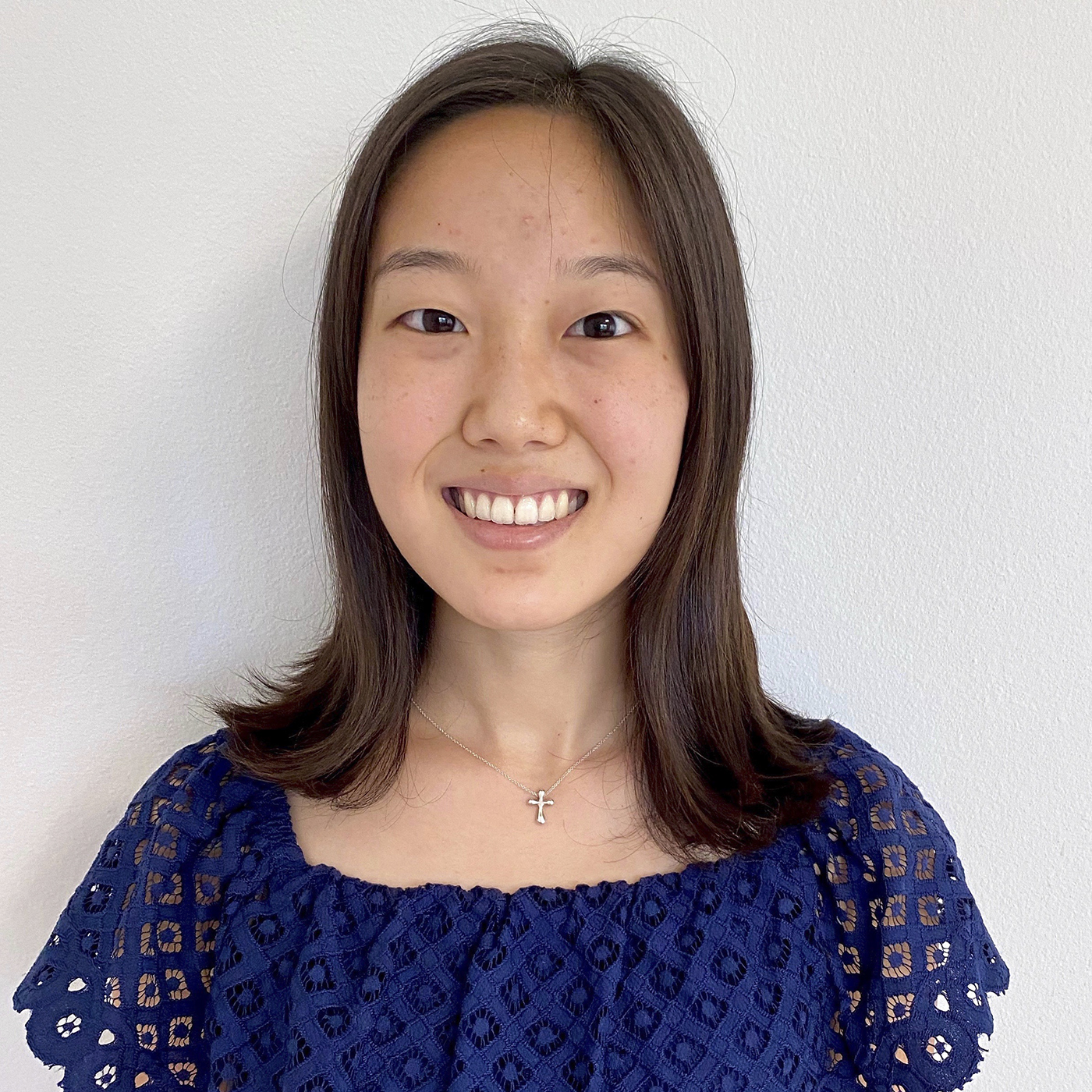 Correction: The original version of this article misspelled Camille Lopez-Ambrosio's name.
This post was updated July 12 at 7:38 a.m.
Matthew Robb is ready to enjoy the Fowler Museum's reopening after being unable to see artifacts in person for more than a year.
"We've all been looking at our screens for so long, and it's really great to be back in a space with things that aren't screens," said Robb, the chief curator of Fowler.
On Thursday, the museum reopened to the public for the first time since its closure in March 2020 because of the ongoing COVID-19 pandemic.
The museum features two new exhibitions: "The Map and the Territory: 100 Years of Collecting at UCLA" and "Photo Cameroon: Studio Portraiture, 1970s-1990s."
"The Map and the Territory" features historical and contemporary artworks, specimens, manuscripts and other items found in the Hammer Museum and UCLA's archives and libraries. "Photo Cameroon" highlights more than 100 black-and-white portraits, giving visitors a glimpse into the lives and cultures of Cameroonian citizens.
Fowler's reopening timeline continually shifted over the past 15 months. Erica Jones, curator of African arts, said she initially expected to return to the museum within a few weeks of its closure. However, as the pandemic continued, Jones realized the museum's reopening would require a significantly new approach to keep visitors safe and healthy.
"We collectively realized that this reopening is going to be so incredibly complicated, and that's when we also pivoted as an institution to start to think about, 'We're going to be reopening in a brand new world; this is going to be substantially different,'" Jones said.
In addition to requiring face masks, Jones said the museum has spaced out exhibition labels in order to encourage social distancing and avoid large clusters of people.
Sebastian Clough, director of exhibitions, said some staff members were unable to return to in-person work until May. The museum's reopening depended on both Los Angeles County guidelines and UCLA's decision to reopen campus to the public, he added.
While the campus's closure limited some exhibition and curatorial work, it also allowed Fowler to expand its outreach beyond Los Angeles.
Curator of public programs Bianca Collins created a new set of virtual programs highlighting both Fowler's collections and the art and cuisine of Los Angeles, Jones said. The programs attracted an international audience, sometimes drawing viewers from a dozen different countries, Jones added.
Jones was also able to create the "Photo Cameroon" exhibition while working from home. Because the photo archives have been digitized, Jones said she and her co-curator were still able to access the exhibition's main source material. However, the closure of UCLA libraries limited Jones' ability to conduct research and access the books she needed.
"There is just something about … the tangible experience of working with visible resources that I look forward to getting back to," Jones said.
Camille Lopez-Ambrosio, a fourth-year anthropology and classical civilization student, said she also missed the hands-on experience of working as a student researcher for Fowler.
Prior to the pandemic, Lopez-Ambrosio helped to rehouse and mount artifacts for the museum. However, after Fowler's closure, she no longer had access to the items in her lab and instead focused on digitizing catalogues from previous excavations.
When Lopez-Ambrosio returned to Fowler for a staff preview of the reopening, she said she enjoyed hearing about the process of creating the exhibitions from the museum's curators. The exhibitions introduced her to Cameroonian culture while also teaching her about new aspects of UCLA's campus and history, she said.
"It reminds you how much more there is to UCLA, especially, it reminds you … how much is hidden," Lopez-Ambrosio said. "There's so many little collections hidden all over campus, and so it's really nice to see what's below the surface."
With regard to "Photo Cameroon," Jones said the exhibition helps visitors learn more about lesser-known photographers in Africa and how their work captured the spirit of Cameroon in the latter half of the 20th century.
"It's an opportunity for viewers to come in and see that and learn but also just to enjoy the visual splendor of these photos," Jones said.
Robb said "The Map And The Territory" was initially designed for UCLA's centennial celebration and was only weeks away from debuting when the museum closed down in March 2020. Because the exhibition required collaboration from different libraries and departments within UCLA, the installation was not able to resume until late May of this year.
After working on the project for almost two years, Robb hopes the exhibition and reopening encourage visitors to reacquaint themselves with UCLA after being away from campus for so long.
"Hopefully, it's a way of reactivating some of those campus conversations around the different issues and objects and ideas that are present in the show," Robb said.
Clough said he expects a large number of visitors to visit the museum this summer, as he believes people are eager to go out after prolonged closures.
Although the exhibitions now allow for more social distancing, visitors should not notice a significant difference in their museum experiences, Jones said.
"We haven't compromised in terms of our desire to have interesting and unique exhibition designs," Jones said.
As people return to the museum, Robb hopes the exhibitions will foster new conversations about the histories of different objects and places, whether it be in Westwood or Cameroon.
"It's just a spirit of welcome back and renewal," Robb said. "We're hoping that people can come back to the Fowler and renew their relationship with campus."