Op-ed: Class of 2021 has responsibility to fight climate change, pursue racial equity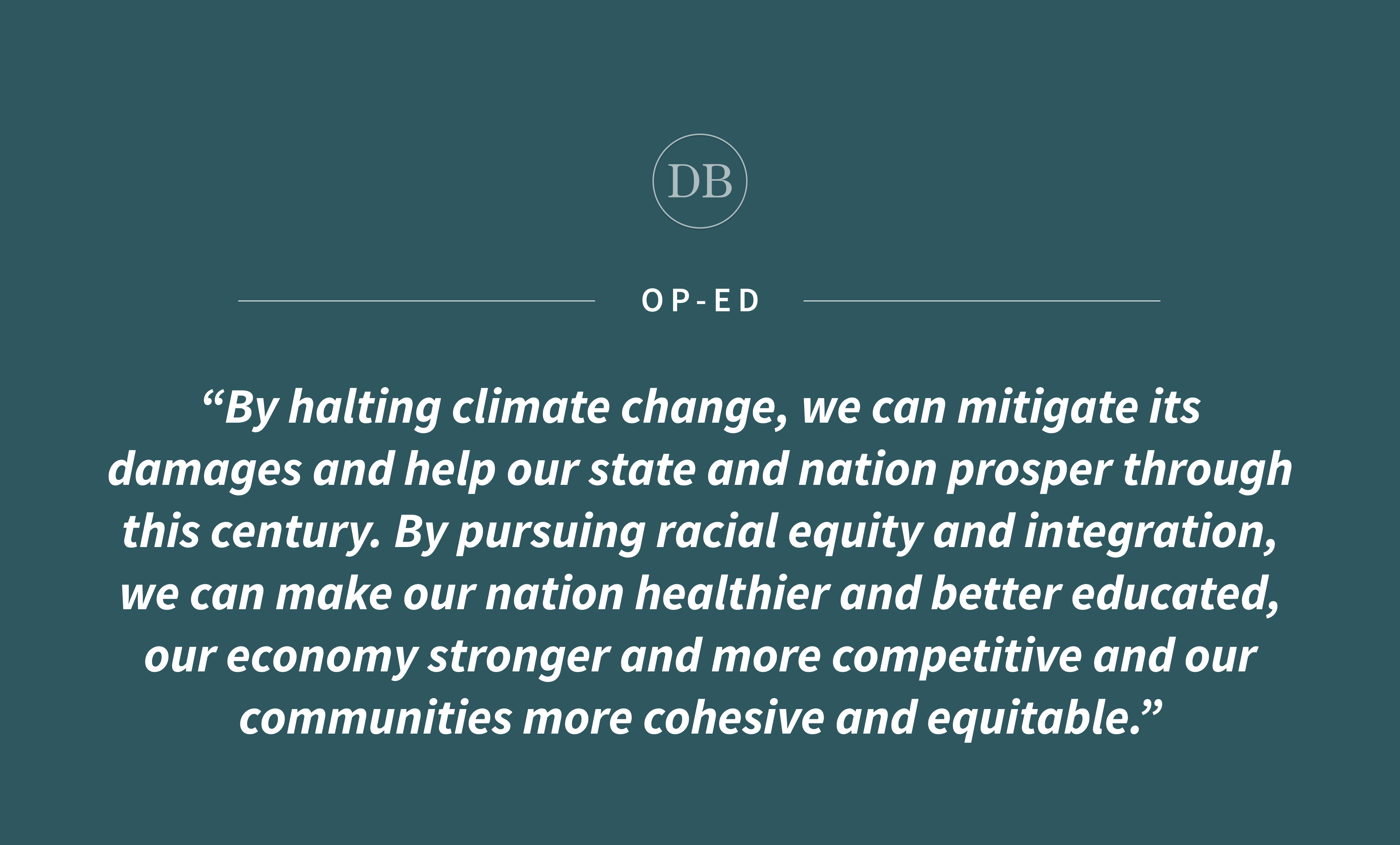 I am a proud member of UCLA's graduating Class of 2021. As newly minted graduates, we have the knowledge and responsibility to address major problems in our society and to prevent them from cascading to future generations. Every day I feel that we are running out of time to deal with the challenges humanity faces, and I cannot let this important moment pass without saying something.
Climate change is ravaging our state and nation. Southern California has already warmed 3 degrees Fahrenheit over the last century, and by 2050 the number of 95-degree days in Los Angeles may double or triple. California's wildfires get worse every year, ruining lives and poisoning lungs with smoke. My aunt's home burned down three years ago, and I know other UCLA students who have experienced similar tragedies.
These fires are not an aberration: California is currently experiencing a "megadrought" which is maybe the second-worst in 1,200 years, and this winter was the third-driest ever seen in the state. California's water supply is at risk. Forests are slowly being killed off by bark beetles, which have been propelled by the warming climate.
In other parts of the country, tropical storms are becoming stronger and more devastating. In addition, sea level rise will soon flood our coastal areas and damage our infrastructure. Meanwhile, humans continue to add 40 billion metric tons of carbon dioxide to the atmosphere each year. Reducing emissions now is especially important, as we are nearing climate tipping points beyond which there is no turning back. We must all act now to reduce our carbon emissions or risk unprecedented damage and disruption from climate change.
To my fellow graduates, here are some climate-saving suggestions: Buy a hybrid or electric car instead of a gas guzzler. Use public transit or ride a bike when possible, and persuade others to do the same. Eat less meat. Convince your family members to install solar panels on their homes. Lastly, vote for climate-friendly representatives at the local, state and federal levels.
As graduates, this is not the only challenge we face: our nation of immigrants is increasingly divided on racial and economic lines. Ask yourself how many Black, Latinx or low-income friends you have. Zero? One? Too many to count? If your answer is "few," I urge you to make some new friends. As a privileged white Bruin, I have learned so much from friends with different backgrounds than myself. Connections like these matter all the more in our racially and economically polarized society.
Median white wealth is nearly $141,000, while Hispanic wealth is $6,300 and Black wealth is $3,400 (including assets that depreciate in value). To my fellow white graduates, imagine for a second: if your family owned $3,400 in wealth, how could you afford emergency medical care? How could you cover rent after losing your job? Now, how about buying a home? The median U.S. home price is around $348,000. With $3,400 saved, the bank would not give you a mortgage.
Black Americans continue to miss out on homeownership, the best opportunity for a family to build wealth. The Black-white homeownership gap is larger than it was in the 1960s. Black-white wealth and income gaps show a similar trend.
Contrary to popular thinking, Black Americans are just as bad off in economic terms as they were in the Civil Rights era. This dire situation requires a historic investment in Black America to reduce the racial wealth gap. Possible solutions include direct payments, baby bonds, providing down payment assistance to homebuyers in historically redlined neighborhoods and canceling student loan debt. Graduates should spread the word about these much-needed policies and vote for representatives who will enact them.
Furthermore, Black, Latinx and low-income neighborhoods have under-resourced schools, fewer job opportunities, more traffic and pollution, less access to healthy foods and greater exposure to violent crime and police violence. Specifically, segregated neighborhoods composed predominantly of Black Americans show higher rates of obesity, cardiovascular disease, mortality and higher blood pressure. These problems are seen at significantly lower rates in predominantly white, middle- and high-income suburbs.
There is a name for this: de facto racial segregation. Yes, segregation – what our high school textbooks taught us that civil rights leaders like Martin Luther King, Jr. supposedly ended. Our textbooks were wrong. Racial segregation is too difficult for just one person or one movement to undo, especially regarding a practiced system in the U.S. that has oppressed minorities for centuries.
We must fight for inclusionary zoning and affordable housing in suburban communities so historically marginalized Americans can live wherever they choose, instead of being segregated into areas of concentrated poverty. Everybody should have access to communities with high-performing schools, good job opportunities, and clean air and water. There should be no enclaves for the white and wealthy.
These challenges are not easy to solve, but the potential benefits are enormous. By halting climate change, we can mitigate its damages and help our state and nation prosper through this century. By pursuing racial equity and integration, we can make our nation healthier and better educated, our economy stronger and more competitive and our communities more cohesive and equitable. It is our choice to either address these problems now or to let them deteriorate for future generations.
Now, let's change the world grads.
Bond is a class of 2021 alumnus and a former economics student.