Film Study: Johnny Juzang's NBA Draft Combine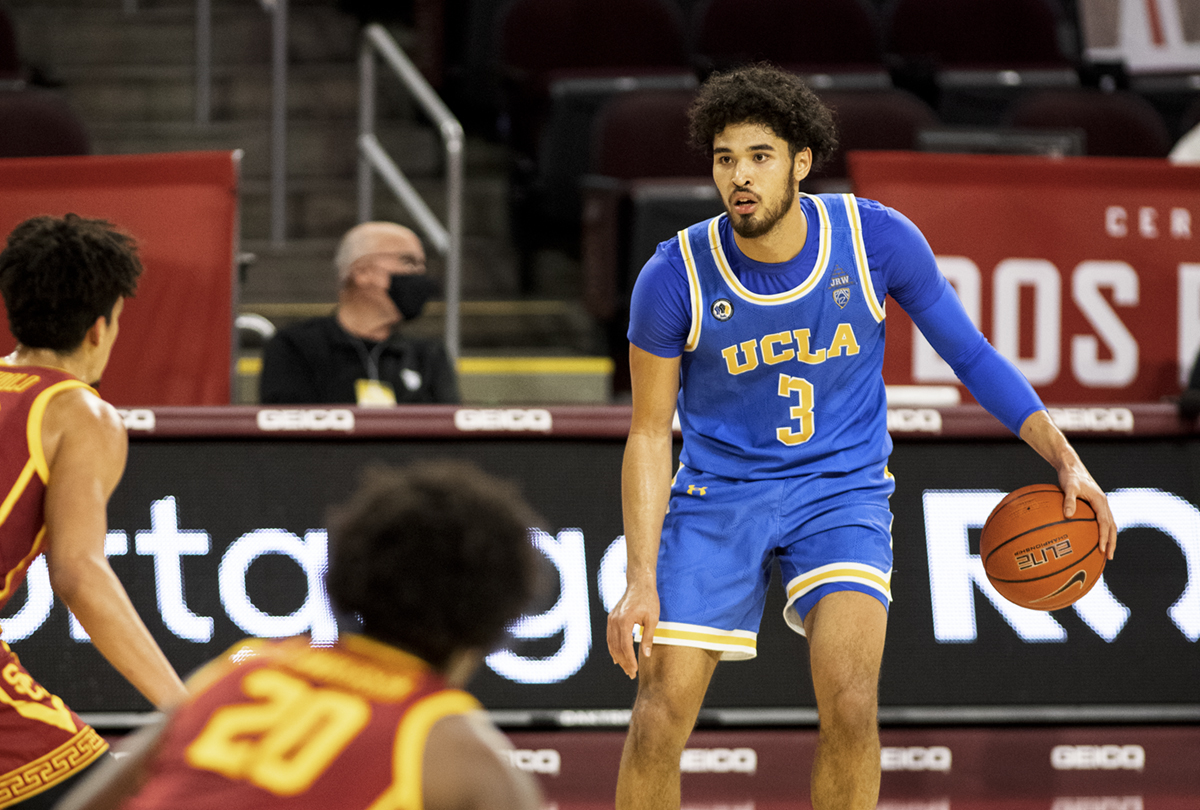 UCLA men's basketball guard Johnny Juzang competed in a pair of NBA Draft Combine scrimmages this past week, putting up 11 points on 5-of-21 shooting across the two games. (David Rimer/Assistant Photo editor)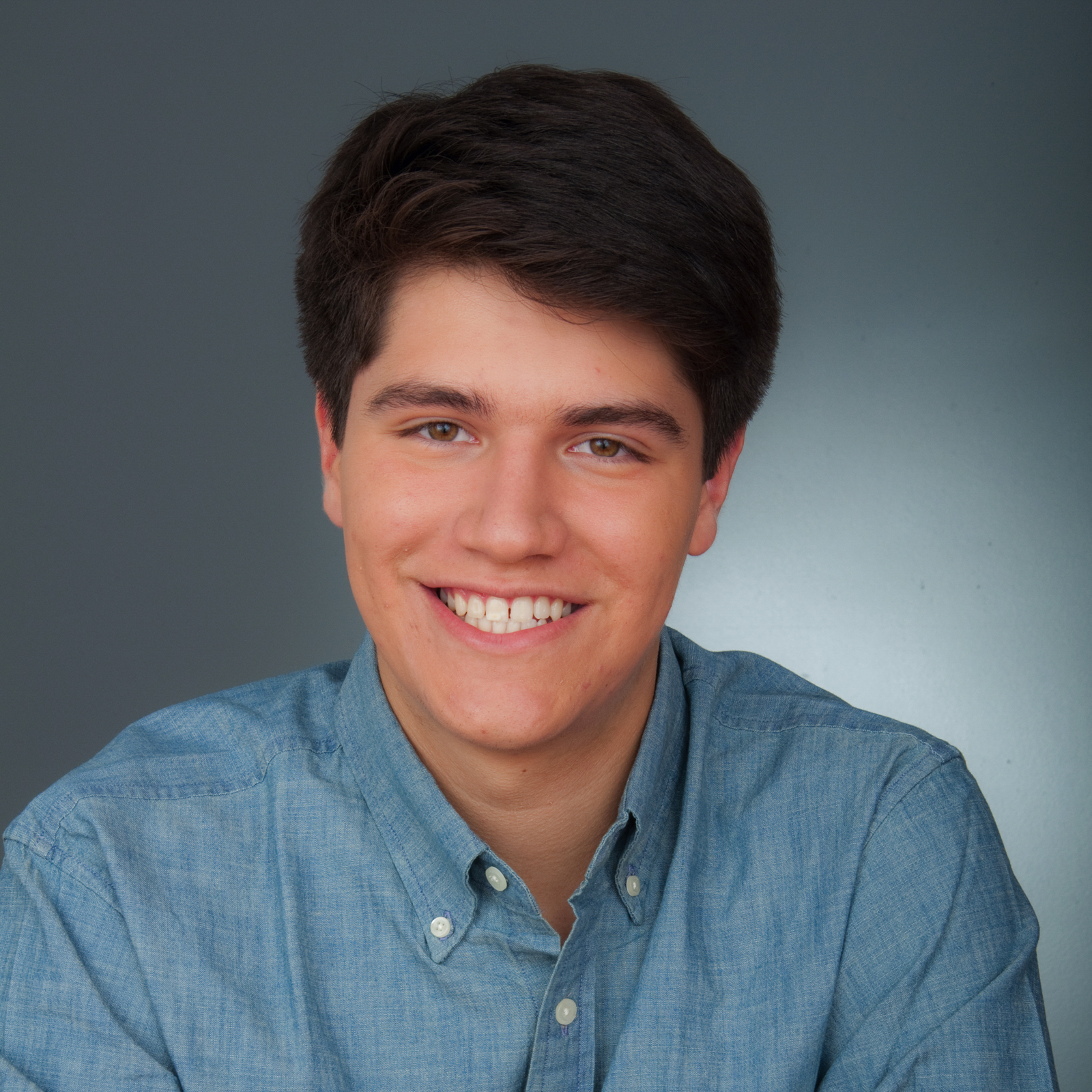 In the inaugural article of Daily Bruin Sports' new series Film Study, we take a look at UCLA men's basketball guard Johnny Juzang's NBA Draft Combine scrimmages, where he shot just 5-of-21, but still made a number of plays that surely caught the attention of NBA scouts. Juzang has until July 7 to pull his name from the draft pool and retain collegiate eligibility.
Box Score
Game 1: 21 minutes, six points, 3-of-10 shooting, 0-of-3 3-point shooting, two rebounds, one assist, three turnovers

Game 2: 19 minutes, five points, 2-of-11 shooting, 1-of-5 3-point shooting, five rebounds, one assist, one turnover
It was an up-and-down showing from Juzang last week at the combine. His offensive production wasn't up to his usual standards, as evidenced by his poor shooting numbers and turnovers. His on-ball defense may have been even worse, and it highlighted an area of weakness he will have to improve upon.
However, beyond the poor shooting numbers, Juzang showed some more intuitive skills that showcased some of the more nuanced parts of his game.
Moving without the ball
As the NBA game shifts beyond the arc, one way for young players to get their foot in the professional door is through spot-up shooting, a skill Juzang already possesses.
While he only shot 35.3% from the 3-point range in his one year with the Bruins, many were pull-ups, and playing with NBA-level point guards will only help him get cleaner looks from the perimeter.
But if Juzang wants this skill to translate at the next level, he needs to stay active off-ball to generate open looks – whether that be slithering around screens or spotting up in the right place during broken plays.
While he stepped out of bounds and missed the shot here, Juzang – wearing No. 52 and a white undershirt in the far corner – still makes the right play.
Juzang sees his defender go for a steal on his teammate's drive and goes to the open space created by his defender's gamble – the corner – where he either has an open shot or an out-of-control defender overcommitting.
Again, Juzang starts in a difficult spot – the opposite corner of the ball handler, almost as far away from the ball as possible.
Despite being far away, Juzang creeps up, puts himself in the sightline of Louisville's Carlik Jones and then shifts back to the corner where he spots up for an open 3 – his only make of the two scrimmages.
Notice how neither of these plays involve much, just the subtle nuances of knowing where to be to get an open shot.
Shot Creation
When Juzang does have the ball, however, is where we see some of his deficiencies.

Here, Juzang gets it in a good spot on the right wing, but he hesitates for a few seconds and then is overtasked with creating his own shot, leading to a sloppy dribble move and a takeaway by South Carolina's AJ Lawson.
This was a problem for Juzang while at UCLA, though it subsided somewhat down the stretch.
During the Bruins' Final Four run, Juzang had just three turnovers in his first five games, including zero in the Round of 32, Sweet 16 and Elite Eight after averaging just about two per game in the regular season.
In those NCAA Tournament games, Juzang was decisive with his decisions, something he failed to showcase during his two combine scrimmages.
If he wants to be anything more than a spot-up shooter at the next level, these are the plays Juzang needs to make; he has the ball as the pick and roll ball handler with Howard's Makur Maker as the screener, who forces his defender to hedge hard, leaving him wide open with loads of space in front of him.
Juzang is a second late on his read, and by the time he notices he has both his and Maker's defender on him, he has given Ohio guard Jason Preston enough time to recover and force a bad pass, resulting in one of Juzang's four total turnovers from the scrimmages.
Initially, this looks like it could potentially be another turnover for Juzang, who makes the right read, but is just a little off on his pass to Virginia's Sam Hauser in transition that almost resulted in another takeaway.
But Juzang stays with it, getting the ball back out on the perimeter and making a quick extra pass to Pepperdine's Kessler Edwards for an open 3 that barely rims out.
This is Juzang at his best: quick, decisive and ultimately making the right play.
Pick and Roll Defense
Along with having the ball on pick and rolls as a guard, Juzang will also be tasked with guarding the ball handler on pick and rolls defensively at the next level.
With this, the point of attack defender has to work with the screener's defender to take away both the ball handler and the screener, a feat that is easier said than done.

On this play, Juzang does a good job chasing Houston's Quentin Grimes over the screen, taking away an initial pull-up 3-point opportunity. But once Juzang sees his teammate, Seton Hall's Sandro Mamukelashvili, continuing to drop back as the big defender, Juzang should stick with Grimes.
Instead, Juzang is indecisive, staying between the screener and the ball handler, giving more than enough room for Grimes – a career 37.7% 3-point shooter with the Cougars – to step back and take an easy 3, though he misses.
Juzang continued to make mistakes like this throughout the scrimmages, going under screens and staying too low when guarding good shooters, giving up open 3-point attempts for the other team.
While no one made him pay for these defensive lapses, if Juzang does this at the next level against NBA-caliber shooters, he will get burned time and again.
Help Defense
One of the most critical skills in the professional ranks is help defense; you have to be able to read what's happening with the other team and rotate when necessary as defensive breakdowns occur.
Juzang showed flashes of this in his two scrimmages, giving NBA scouts more than enough reasons to believe he can be a plus defender at the next level.
Two defenders stay with the ball handler during a two-man action here at the top of the set, giving way to a wide-open Neemias Queta rolling to the basket.
Juzang rotates and tags the 7-foot Queta, cutting off a potential passing lane and slowing him down just enough for Mamukelashvili to show and recover out on top and get in position for a rebound.
After a good contest, a tough shot is missed, and Juzang stays down low and helps Mamukelashvili gang rebound against the bigger Queta, leading to a fast break opportunity that ends in free throws for Juzang's team.
Like the play before, a little two-man action forces a miscommunication out top by Juzang's teammates, leaving a wide-open lane for Oral Roberts's Max Abmas that forces Mamukelashvili to rotate over to Abmas's layup. This leaves Queta – Mamukelashvili's man – again uncovered underneath for what surely would be an easy dunk.
Juzang sees this and rotates over, stepping in front of the big and taking away a potential passing lane. If not for Mamukelashvili's late rotation – and lack of rim protection skills – Juzang would have been in perfect position to disrupt a pass or grab a potential rebound.
Christon is currently the Sports editor and a reporter on the men's basketball and football beats. He was previously an assistant Sports editor on the women's basketball, softball, men's tennis and women's tennis beats and a reporter on the women's basketball and softball beats.
Christon is currently the Sports editor and a reporter on the men's basketball and football beats. He was previously an assistant Sports editor on the women's basketball, softball, men's tennis and women's tennis beats and a reporter on the women's basketball and softball beats.