Opinion: UCLA must introduce COVID-19 training for all students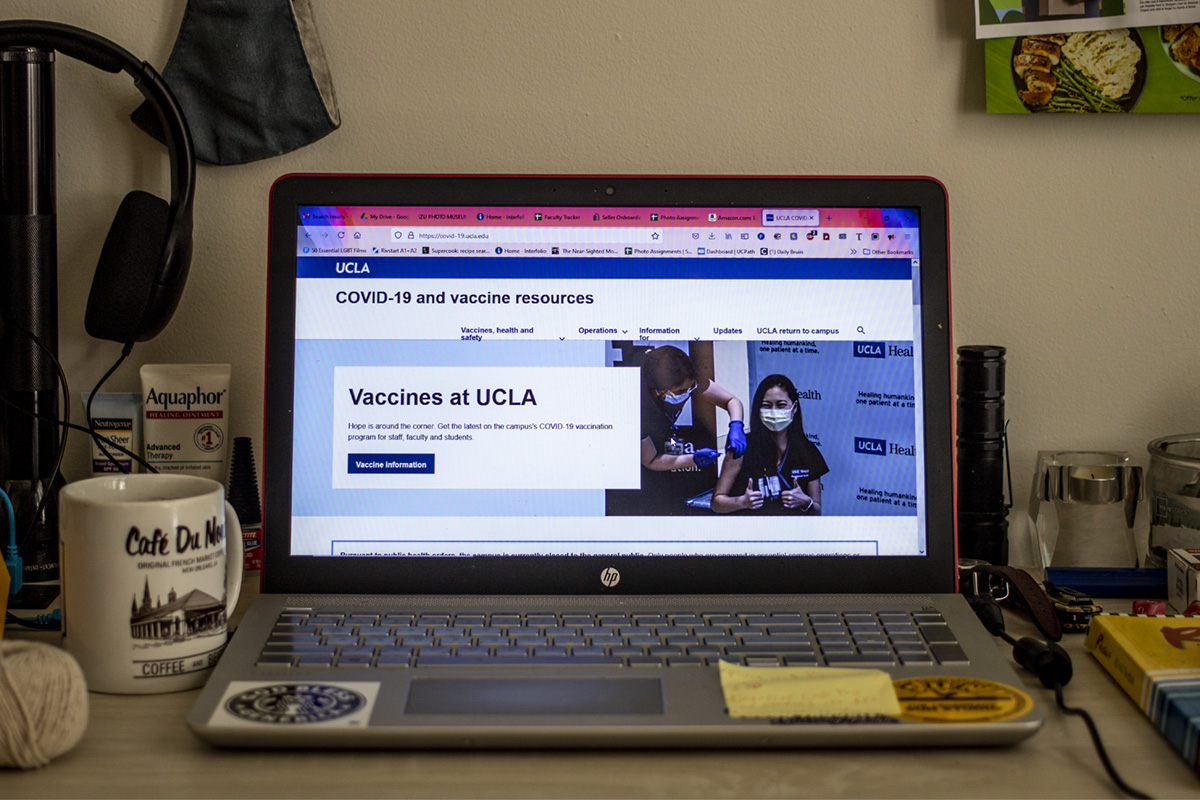 The COVID-19 pandemic may be coming to an end, but wishful thinking like that threatens to endanger the safety of students. To prepare for what will undoubtedly be a difficult transition to mostly in-person instruction come fall, UCLA should create a COVID-19 training that is mandatory for all. (Finn Chitwood/Daily Bruin)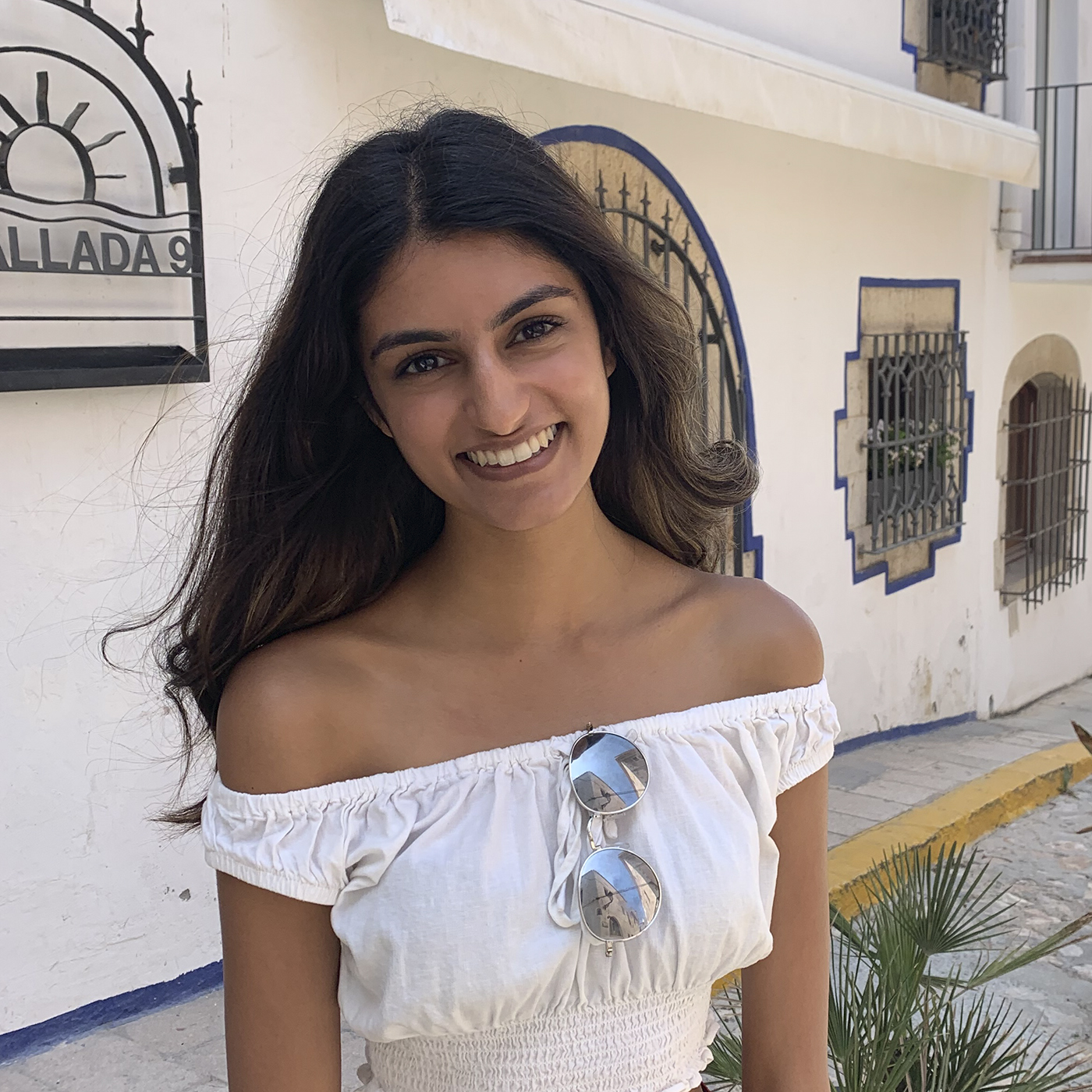 As the world slowly reopens and we return to what was once "normal," we may want to pretend the pandemic is over.
But we're not yet in the clear.
UCLA will welcome Bruins back to campus after nearly eighteen months away. Undergraduate dorms may operate at full capacity. Close to 80% of fall courses will likely be offered in person. Campus facilities are reopening by the week. While this is cause for excitement, precautions are still needed. However, implementing these changes onto a 46,000-student campus requires an informed student body.
This may sound like a daunting task, but UCLA can build on what they've already put in place. Currently, employees and volunteers are required to complete an online COVID-19 course before returning to campus. The university should expand this training into a COVID-safety information program for all students to ensure that everyone can make informed decisions. Only with such a comprehensive initiative can Bruins stay aware of the risks of returning to campus and the behavior expected of them.
For current students, the university can host a seminar through one of the many online formats we've grown accustomed to over the last year. For incoming students, this program could simply be implemented as a part of this year's online orientation. To make things even more simple, the aforementioned training for university employees is an interactive module that could easily be adapted for the student body.
These trainings should include information about vaccines, hand-washing and sanitizing, and resources for those unable to be vaccinated. Additionally, they should emphasize the importance of general hygiene, including disinfecting commonly touched surfaces and avoiding going out in public when sick.
"I do think we do want to make sure that people are generally aware how respiratory viruses spread and the things they can do to protect themselves and those around them from getting these diseases," said Dr. Timothy Brewer, a member of the division of infectious diseases at the David Geffen School of Medicine and a professor of epidemiology at the UCLA Fielding School of Public Health.
These discussions should not come to a halt, regardless of the status of COVID-19. Health and safety for a public school campus must always be a priority, one that the pandemic has reminded us of. The financial benefits of reopening, while tempting for a university that has lost over $650 million in revenue over the last year, can never trump student safety.
The university has removed testing mandates for fully vaccinated Bruins and is also considering updating current masking guidelines.
These are solid steps but more can – and must – be done, especially with new strains of COVID-19 arising.
In fact, improved public health training at UCLA should extend beyond COVID-19. The pandemic was a rude awakening to the lack of knowledge and training regarding health and safety on college campuses. Students could be better informed about not only taking care of their bodies but their minds as well. For instance, UCLA's Counseling and Psychological Services (CAPS) is known for its long lines and inaccessibility. Informing students about other mental health resources could alleviate some of this stress.
"I think one of the big things we learned from this pandemic is just the importance of everyone knowing what to do, specifically in regards to avoiding COVID," said Adam Burke, an anthropology alumnus. "I think a class or a course would go along well with … public health, and I think this could have a major impact on a lot of aspects of our lives."
Continued inaction by UCLA is only allowing it to fall farther behind.
Other universities, such as California State University, Los Angeles, have already begun offering COVID-19 training for students participating in campus life. UCLA should do the same.
"I think … (mandatory COVID-19 training) would be beneficial for the general safety of students," said Jamie Stickelmaier, a third-year bioengineering student.
While vaccines continue to be administered, some may argue that there is no need for further precautions. However, this lack of forethought provides breeding grounds for an ill-prepared student body and sporadic outbreaks of coronavirus cases.
UCLA must encourage caution over recklessness, even as things seem to look up. A well-planned return to campus is the best way to ensure the entire student body is protected.
While we all want to remain optimistic, ignorance and improper planning risk taking us back to where we started.