Alumni, faculty discuss California population decline in light of census data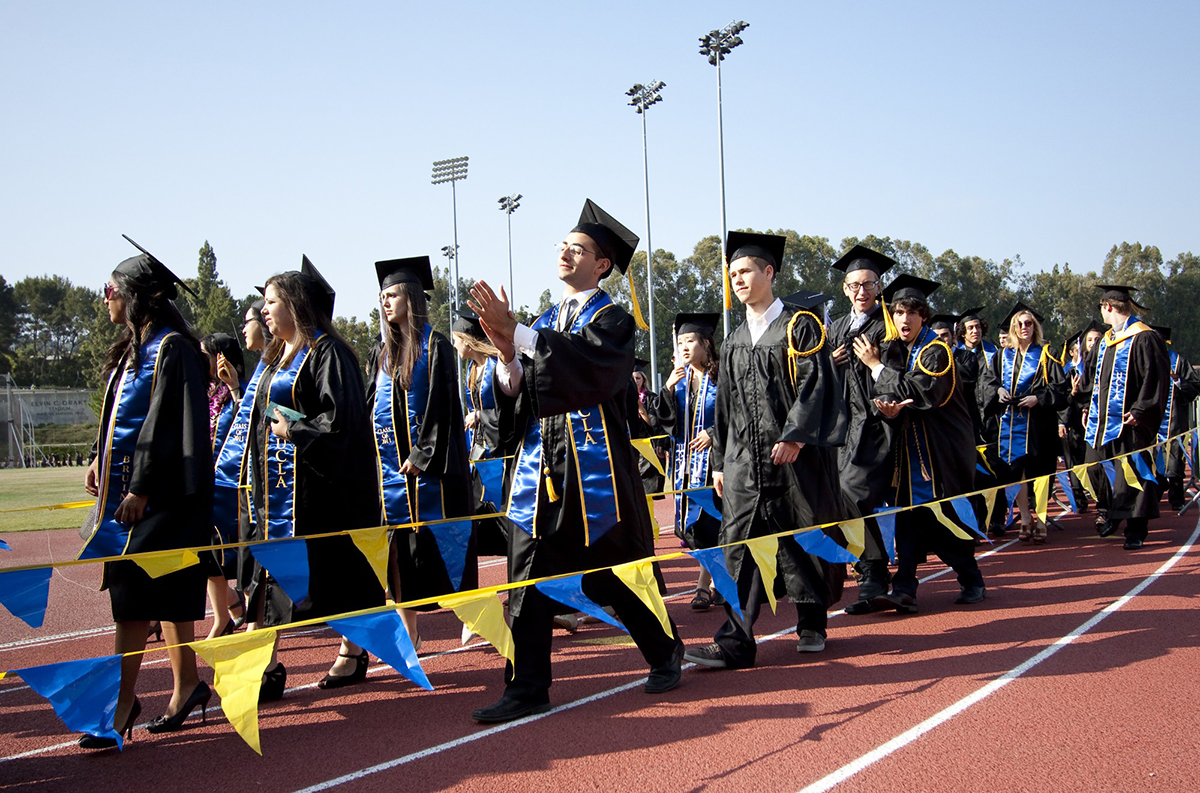 UCLA graduates reflect on leaving California post-graduation after recent census data shows a decline in the state's population growth, resulting in a loss of a congressional seat. (Daily Bruin file photo)
This post was updated June 27 at 9:26 p.m.
Alumni and faculty said California's population is declining because the state is becoming less affordable to lower-income residents.
Population growth in California slowed in 2020 by 182,083, according to U.S. Census Bureau data released in April, which means the state will lose a congressional seat starting in 2022. However, California will still have more congressional representation than any other state, with 52 seats total.
Immigration to California and housing affordability for modest-income individuals are likely to be the most influential factors in this change, said Jim Newton, a public policy lecturer for the Luskin School of Public Affairs.
According to a study by the Public Policy Institute of California, people moving into California were on average more educated, employed and well-off, whereas those moving out of the state were more likely to be under the federal poverty line. The data suggests that the state's high cost of living is driving low-income workers out, according to the PPIC.
Newton said the demand to live in California has made the cost of living much higher over time.
"It's a problem of affluence and desirability that lead to higher prices," Newton said.
Living in California without work or stable income is difficult, and places like Los Angeles do not have the right transportation infrastructure to support population growth, said Quinn Douhan, an alumnus.
Few students have the ability to stay in their favorite cities after graduation because they value the practicality of finding a job and affordable housing, said Nina Tittensor, an alumnus.
For Tittensor, financial stability and career opportunities were more crucial in her post-graduation plans than the ideal location.
Tittensor said she would have wanted to stay in California if the biotechnology industry was not so concentrated on the East Coast.
However, Alyssa Conn, an alumnus, said most job opportunities she found are in California because of how extensive UCLA's alumni network is within the state.
Conn said she has always intended to stay in California because it's where she is from, and there is a large job market in LA, Sacramento and the Bay Area.
Several alumni also expressed their desire to move near their families again after graduating from college.
Hannah Feller, an alumnus, said she is moving home to Seattle because she wants to live closer to her parents, siblings and boyfriend. She said she is often motivated to choose a place to live based on the people who live there, and many of her friends are leaving LA after graduation.
Sophie Zarkesh, an alumnus, is staying with her family in LA while working at a law firm and studying for the Law School Admission Test. She said she is lucky to be able to live in the region without worrying about rent for a while.
Regional values are crucial to consider as well, Zarkesh said. She said she appreciates the professional culture in LA that supports women who focus on their careers and encourages them to rise up and become successful.
Aliena Pitts, an alumnus, said she appreciates that California is liberal, though that could be a factor driving others out.
"I'll miss things about California … like the healthy lifestyle and the political mindset. All of those qualities, I think, are harder to find in different states," Tittensor said.
However, Tittensor said she aligns more with the fast-paced lifestyle of the East Coast, even though she enjoyed the West Coast environment during her undergraduate years.
Emily Vose, an alumnus, said she would prefer to live on either coast of the U.S. because of the cultures of the cities.
More broadly, some migration out of California is to be expected, but that doesn't mean nothing can be done to accommodate more diverse inhabitants, Newton said.
The stagnation in population growth is likely a natural process because California's population is already so large, Newton said.
"I think this is a moment where California should be looking at ways to … do what it can to make housing more plentiful and more affordable," Newton said.