UCLA student's final theater project brings the stage to your car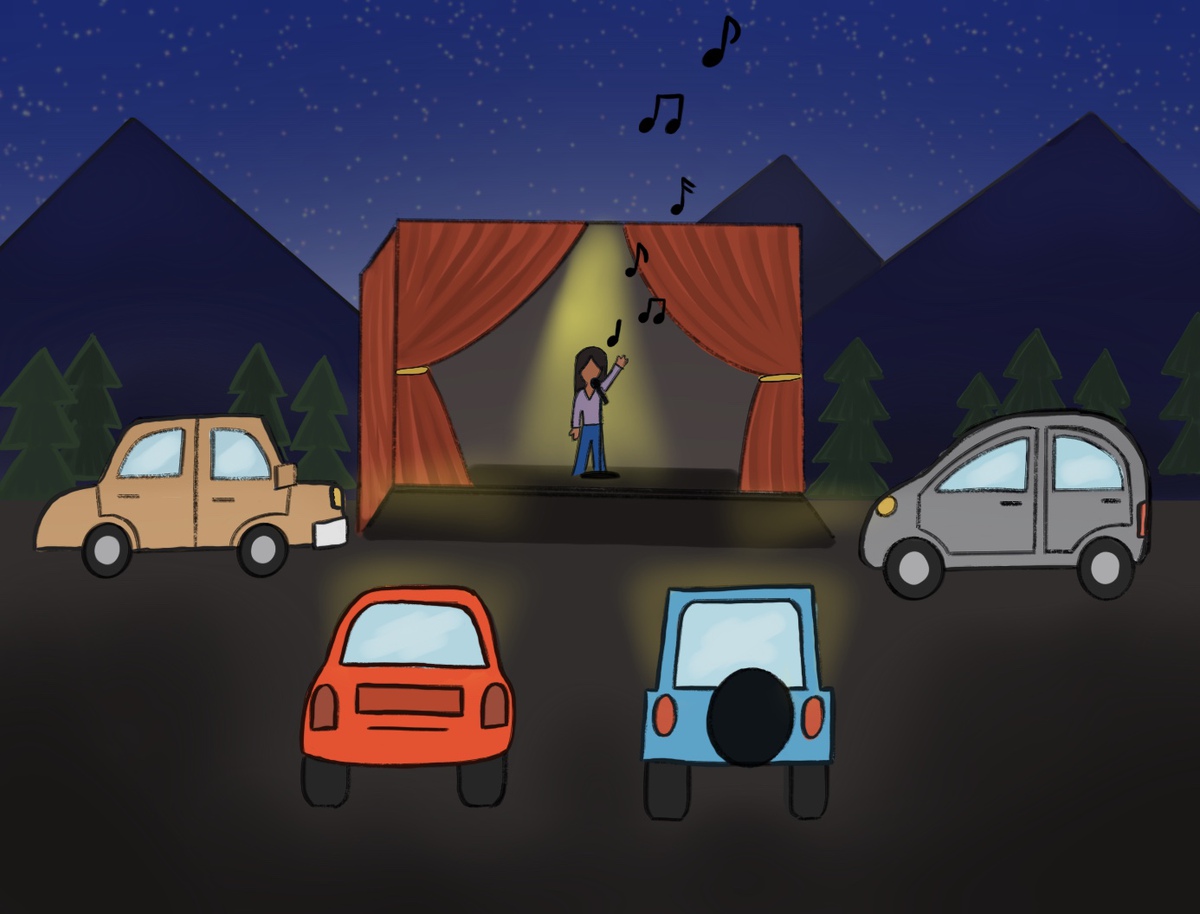 One theater student used his love for storytelling to create live entertainment in a COVID-19-safe setting.
Held in one of UCLA's parking structures on Saturday nights, "Experiments in Drive-in Storytelling" is fourth-year theater student Frank Demma's senior thesis project. The shows began May 15 and continued for another three consecutive weekends. Each night, Demma said he invited three to four performers to tell stories – ranging from fiction, interviews and folktales – to a drive-in audience via an FM radio transmitter. Demma said the drive-in setting helped create a safe and intimate setting for people to enjoy art.
"When was the last time someone just read a story to you out loud?" Demma said. "There's this dual aspect of nostalgia (from) reading these childhood stories and this drive-in thing."
The first show was titled "Resistance: Lee J. Cobb, Asthma and the Tsar," through which Demma said he wanted to explore how resisting various pressures can be complicated. For the following weekend, he said the stories included a tale about Navajo Code Talkers, a short story from American writer Kurt Vonnegut and a story about the Bosnian genocide.
Demma also chose to explore themes of mythology and femininity – in which he featured all women storytellers and writers – as well as the process of growing up. When picking stories to feature in the shows, Demma said he gravitated toward narratives about people living in conflict and existing in troubling times. While he researched the events' topics and gathered most of the stories himself, Demma said the process was still collaborative between him and the performers.
[Related: Pulitzer Prize for Drama winner Nilo Cruz discusses creative process at salon talk]
Camila Rozo was a performer in Demma's project and a fourth-year theater student who told a story about rebellious Colombian teenagers. Rozo performed the piece – which follows a group of teenage boys who challenge unjust school policies by kidnapping a police officer – soon after strikes and protests against economic inequality arose in her home country of Colombia. Because of the timeliness of the show, Rozo said she wanted to ensure she did her piece justice.
"I want people to have heard these stories and think about how people's lives are so different than ours here," Rozo said.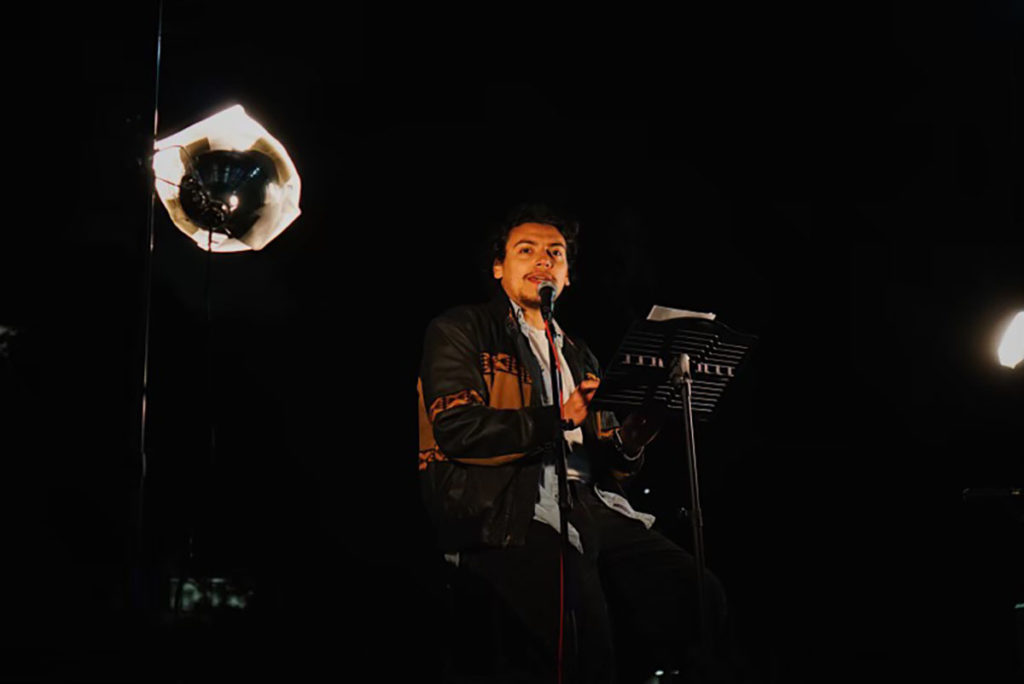 In the weeks leading up to the show, Rozo said Demma helped her refine her performance on Zoom calls and coffee dates. There, Rozo said the pair discussed the story and its meaning, and he gave her direction on how to best deliver her lines. For now, Demma said he is only introducing the performers instead of taking the stage himself. Taking on the role of director rather than performer, Demma said he recruited his friends and fellow actors from the theater program, all of whom were contributing out of a love for storytelling.
"A lot of my colleagues in the theater department often term themselves as storytellers," Demma said. "They're there to serve the play and serve the story of whatever play (they're in). But storytelling has a rich history of its own, and I think it's liberating in this case because … I'm not asking them to act – it's a totally separate realm of performance, and it requires a totally different skill set."
[Related: Artists at Play hosts free virtual plays showcasing Asian American resilience]
Another performer, Benjamin Pletcher, a UCLA alumnus and a friend of Demma, presented a narrative about actor Lee J. Cobb from American journalist Victor Navasky's book "Naming Names" on the opening weekend. Pletcher's performance focused on Cobb's regret after giving the House Un-American Activities Committee names of suspected communists. Pletcher said Demma chose the story because of its themes of resisting the pressures of the state.
As he was performing, Pletcher said he felt a strange connection to an audience he couldn't necessarily see but who could still hear his voice transmitted directly into their cars. He said performing for people sitting inside their cars encouraged him to focus on how he used his voice, as the nature of the show did not require as much physical movement as a typical theater performance would.
"There's something really special about having the voices in the car with you," Pletcher said. "Maybe it'll dawn on people … the stage is potentially anywhere."
In the future, Demma said he hopes to take "Experiments in Drive-in Storytelling" on the road – all he would need is a power source, performers and a willing audience. As his final quarter at UCLA comes to an end, Demma said it was a labor of love to pour his energy into a final project that involved some of his closest friends from school. And for Demma, what made each show special was the fact that it only happened once and never again.
"It's a great way to go out," Demma said. "I get to work with all of my most favorite performers and people and just forget that in a few weeks we're all going to be gone."