UCLA students aspire to address inequities in higher education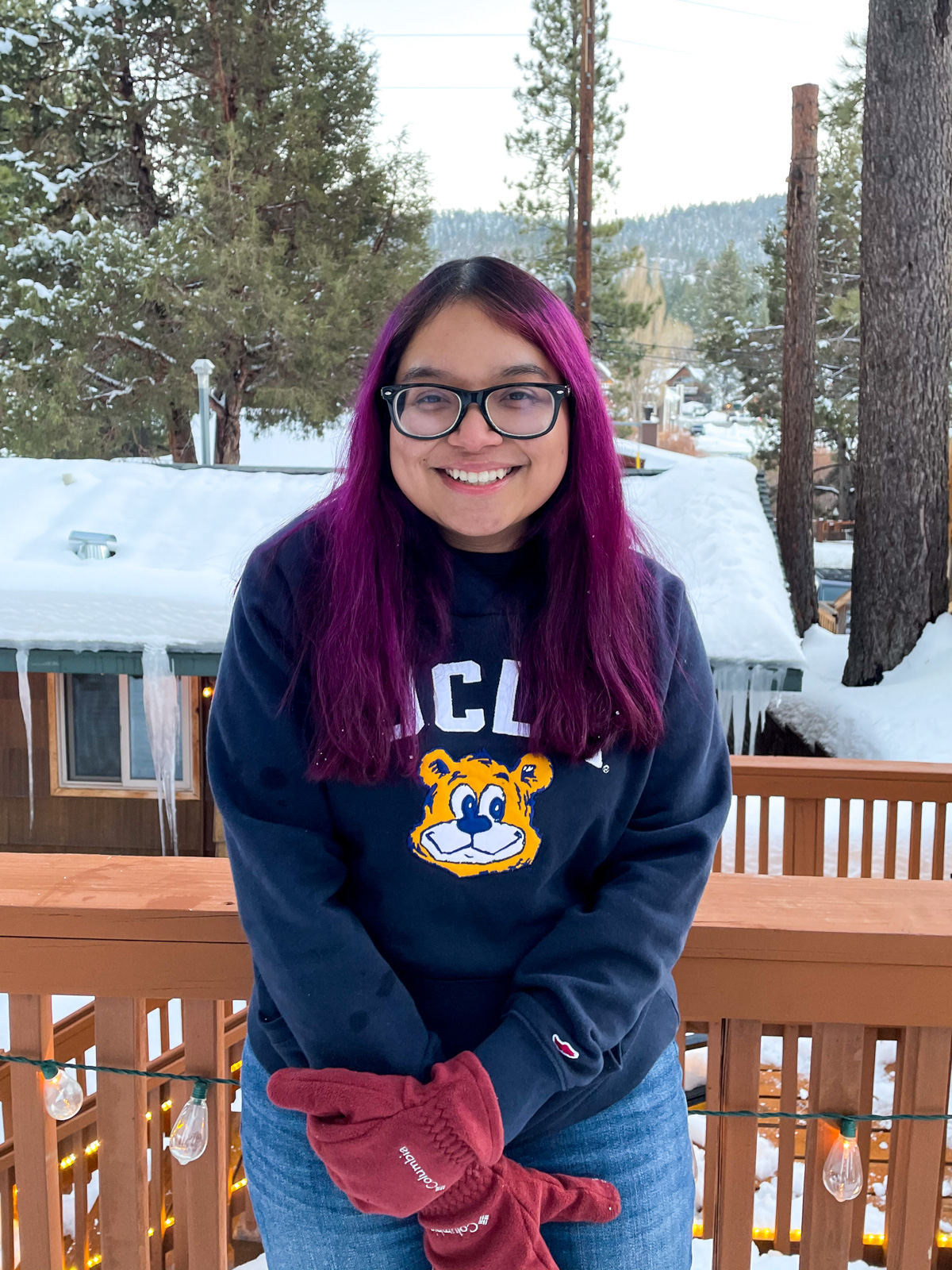 Alexis Romero is a first-year pre-education and social transformation student who pursued education because of her desire to give back to future generations. (Courtesy of Alexis Romero)
UCLA students are pursuing degrees in education-related fields in hopes of addressing existing inequities in higher education.
UCLA approved the undergraduate education and social transformation major in fall 2018 and began accepting applications in 2020. The major prepares students to analyze issues in education through a social justice lens and advocate for positive change, according to its website.
The Graduate School of Education and Information Studies also offers five different degrees at the graduate level, including higher education and organizational change, social research methodology, urban schooling, social sciences and comparative education and human development and psychology.
The foundational idea of the education and social transformation major is that education has worked for some people but not all people, said Tyrone Howard, a UCLA education professor.
"The goal is not about sort of maintaining the status quo when it comes to education. It's about making education something that is accessible and equitable for all of our citizens and making sure that education serves in the purposes of eradicating inequality," added Howard.
To Lorena Guillén, an assistant education professor, teaching is more than a job – it's a calling.
"Not everybody can say that about their work – that they're doing something that they believe in or that is, at the end of the day, making the world a little bit better," she said. "We're trying to help make it better."
Blayne Sanders, an incoming graduate student in the teacher education program, said it is important to emphasize a social justice approach in education to address systemic inequities, offer more opportunities to underserved populations and ultimately improve the education system.
"Including and providing opportunities to the people who deserve them to make sure that their voices are heard and that their students and their children are being educated in the best way properly – it is going to inevitably make our education system better," she said.
Sanders said she chose to pursue a graduate degree in education to become a professor and address educational inequities, including the college readiness gap – the difference between the skills that students gain in high school and those that colleges expect them to have – and limited access to higher education.
Gadise Regassa, a higher education and organizational change doctoral student, said she chose to pursue education to improve equity in higher education in areas such as student mental health. She has focused her research on how structures within universities, such as tuition, do not accommodate the needs of first-generation and other marginalized students, which often negatively impacts these students' mental health.
Sanders said she is optimistic about recent state legislation on education, such as the bill that grants some students free community college in California for the first two years. The California College Promise, passed in 2017, enabled community colleges to cover their students' tuitions regardless of a students' income.
With two free years of community college, students can prepare themselves for the educational experience at a four-year university without gaining more debt, Sanders said.
Regassa said she believes in universal higher education to increase access and reduce financial stress for students. She also approves of the University of California's decision to no longer consider standardized testing in admissions because they act as barriers to students who can benefit from college – but she is skeptical about the UC creating its own test as a replacement.
"I think the UC system is sort of banking on the fact that they can create their own revenue stream by creating these tests, so it makes me think about what's their intentionality with it," Regassa added.
[Related: University of California announces it will not use SAT, ACT in admissions decisions]
Ana Gomez, a higher education and organizational change doctoral student, said the schooling system sometimes assumes that students, especially low-income students who may not speak the dominant language in schools, have nothing to offer. She said she wants to change this false idea.
"Students have these funds of knowledge that they bring from their homes. They have cultural wealth – with language, with their family, with their social communities," Gomez added.
Gomez said her goal is to help make higher education accessible to students like her, who grew up in underrepresented and underfunded communities. She said she works at the First Year Scholars Program, where she provides support and community to first-year students.
Alexis Romero, a first-year pre-education and social transformation student, said that her teachers mentored her, supported her and taught her the value of education.
"They were extremely supportive of me and my dreams and they were always available to help me," Romero said. "They inspired me to pursue a career in education because I want to be just like them and hopefully guide and positively impact my future students."
Regassa said she is hopeful about the future because the new generation of students are more socially aware and open-minded to the ways in which the existing societal structures are problematic.
"I want to be able to impact other people, and I want to do what my teachers have done for me," Romero said. "I want to help better my communities and give back by teaching these younger generations."