UCLA student's art exhibit to question idea of home, support migrants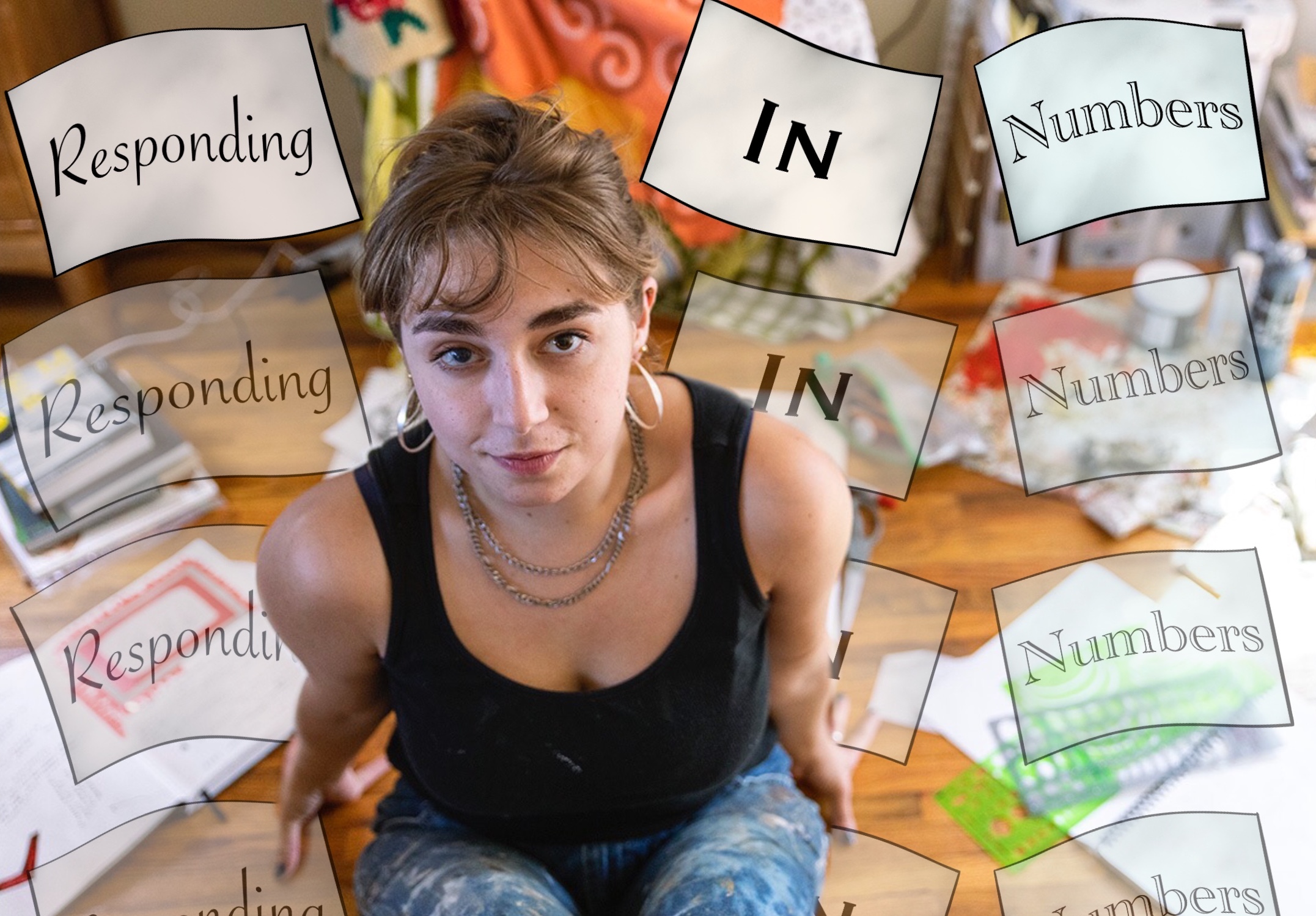 Fifth-year art student Gabriela Freid intends to support migrant justice nonprofits through her exhibition "Responding in Numbers." The project is a reimagining of Lucy R. Lippard's initial exhibit, "Curating by Numbers." (Photo Illustration by Ashley Kenney/Photo editor and Jaelen Cruz/Daily Bruin)
Gabriela Freid intends to prove home can be anything imaginable.
The fifth-year art student is currently developing a reimagining of Lucy R. Lippard's exhibition "Curating by Numbers" to be showcased in September. Unlike Lippard's traveling exhibition, Freid's modern version, "Responding in Numbers," will ask the question "What is home?" The answers can vary greatly, Freid said, including categories such as cultures, smells and feelings. The exhibition's postcards will be sold in print shops in Los Angeles, New York and online. Freid said these sales will help provide assistance for migrants and asylum seekers via two nonprofit organizations, Al Otro Lado and Association de Solidarité avec les Mineurs Isolés Étranger.
"('Responding in Numbers') would be incredible to do now, in the pandemic, when art spaces or places for collective dialogue are not accessible," Freid said. "This would just be a really great way to internationally involve people in talking about one question and conceptualizing it."
Freid said she thought of the idea when she was helping her mother clean her house and found a stack of index cards from the "Curating by Numbers" exhibition, left over from her mother's previous involvement in housing Lippard's exhibit. To put her own twist, Freid said the purpose of her modern exhibition is to request more than 100 submissions from members of AOL and ASMIE to answer "What is home?" with whatever content they feel represents that word. These postcards will then be displayed on a Wikipedia-like website Freid said she is creating and sold at print shops and through PDF purchases.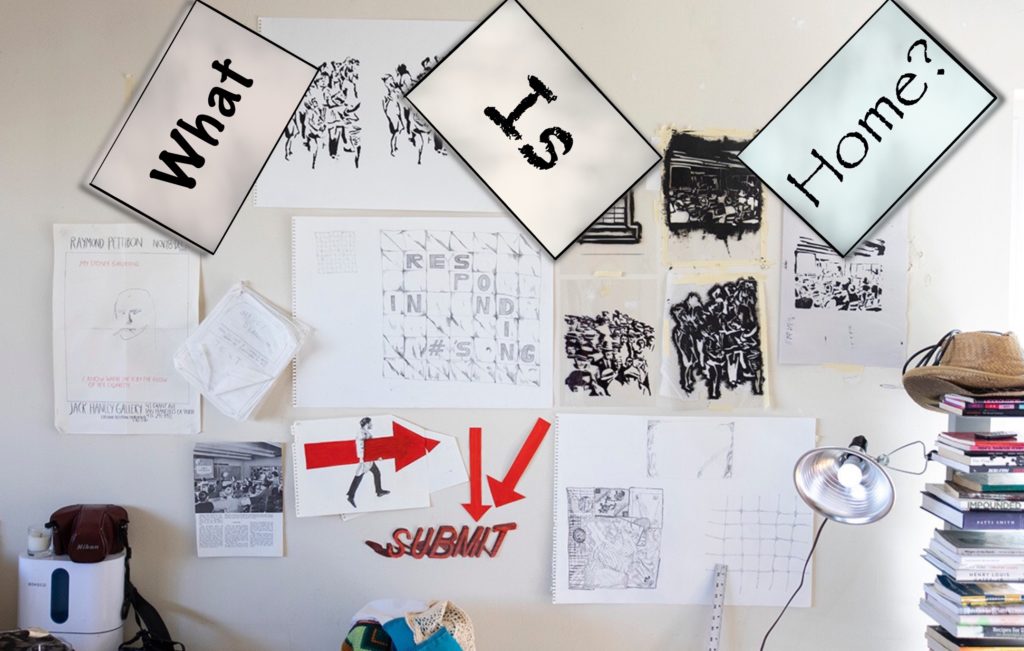 [Related: Student-run initiative captures cross-cultural pandemic experiences through art]
For Lippard, Freid's reimagining of her project questions the idea of home. In her original shows, Lippard said she constructed the minimalist and conceptual exhibition centered around multiple varied index cards. The featured index cards contained assorted texts or passages from artists who were helping her on the traveling show, which is meant to adhere to the "anti-taste" message of the exhibit. The traveling exhibition served to take the meaning of the art object away and engage the participating communities in discussion. From 1969 to 1974, she said she named each exhibition after the specific city's population, which went against the stereotypical structure of an artwork.
"It's a show that happened 50 years ago, … and it still seems to be referenced now," Lippard said. "It was fun to do what we did on a shoestring."
Similar to Lippard's original shows, Freid said the exhibition goes against the conditioned ideas on the structure of home – as inspired by the original show's intentions – since anyone can have a different meaning of home, including migrants. However, unlike Lippard's exhibition, Freid said her piece will allow for a productive discussion on migration while also raising funds for the two non-profit organizations. Gathering various responses will open up a vast space of the many definitions of home, which will defy the structure of ideas on home, she said.
While designing her own exhibit, Freid said she has been working with a web developer and will soon be scouting for multiple print shops. With accessible pricing for the postcards, Freid said the proceeds will raise money for AOL's goals in the United States and Tijuana, Mexico, as well as ASMIE's work in France. Tying in themes of migrant justice, she said she hopes the funds from the exhibit will provide resources such has hiring more staff for the organizations and acquiring future support for both organizations.
[Related: Music video 'Call Me A Dreamer' aims to empower, unite immigrants across US]
Although the two organizations share an interest in human rights, Freid's co-collaborator and friend Eva Bonsignour said the exhibit will create an international network to mobilize and create a discussion regarding human rights issues and art. Bonsignour said she intends for their collaborative project to shed light on current immigration issues and help audiences understand different cultures.
"We really wanted to focus on community in isolation, and that comes straight from the pandemic," Bonsignour said.
Following her showcase, Freid said she hopes the postcard sales will help both organizations hire more recruiters and fund more migrant assistance resources. She said this project aims to help with funding for migrant justice, create more educational work and close the gap of support for migrants by bringing awareness in an artistic manner.
"I want there to be an educational awareness about the things that are going on but also show that people can help," Freid said. "I see (the exhibition) as a component in raising consciousness about (migrant justice)."