UCLA student takes hobby online, offers free virtual yoga classes via Instagram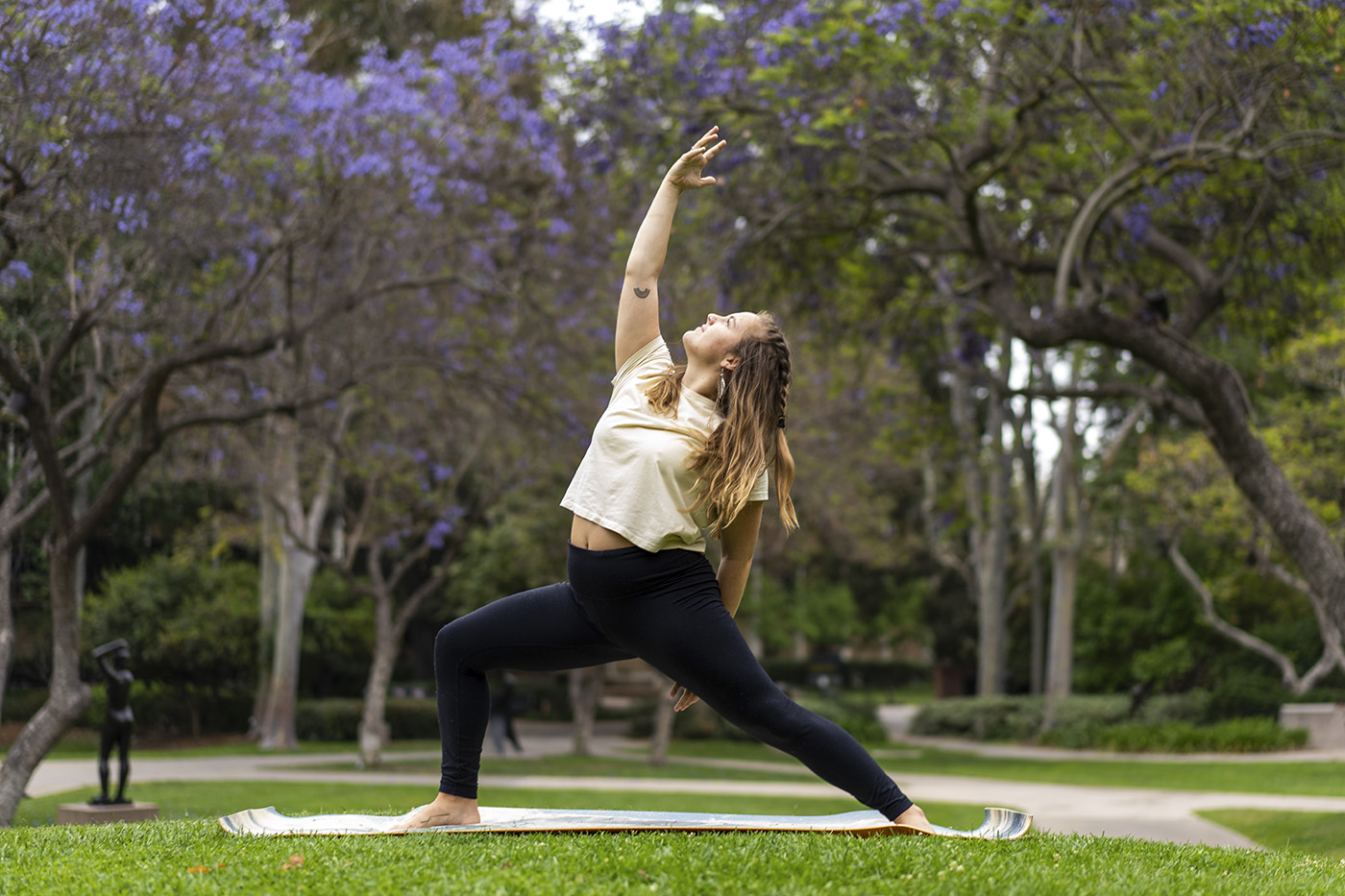 Third-year public affairs student Callie Nance got her yoga license during the pandemic and aims to bring accessible lessons to the UCLA community. (Elise Tsai/Daily Bruin staff)
Callie Nance is making yoga accessible one downward dog at a time.
Looking for a way to unwind, the third-year public affairs student first dipped her toes into yoga when she was a high school sophomore. However, Nance said it wasn't until the beginning of quarantine that she realized the hobby could become a big part of her life. Now, she teaches free virtual classes accessible from her Instagram account.
"I was starting to see in a lot of the spaces that I was in on campus, as an internal relations director and as an RA, that people need yoga and need a little bit more mindfulness," Nance said. "I thought it would be a really cool tool that I could bring to these spaces."
Nance said she received her license in December through The Kaivalya Yoga Method program. She chose this course since it was the most affordable online certification program, but also because she said it prioritized body positivity. As an inexperienced yogi herself, Nance said the program seemed right for her because it emphasized that anyone could be a yoga teacher as long as they had a passion for their practice.
Nance said getting licensed wasn't as easy as she originally thought – the learning curve was quite steep, as she said the program threw her straight into human anatomy to learn the proper body alignment. Her first few months were spent learning how the body worked by studying different muscles and bones. At this point, Nance said she felt discouraged and debated quitting, but when she was able to learn about the spiritual and mental practice of yoga she was reminded of why she wanted to push through.
"My classes are about showing up and doing what you can," she said. "It's a judgment-free zone (where everyone) should try to be comfortable. While the practice is very serious, I think it is a good time for introspection, self-reflection and growth."
[Related: Lotus Swim offers affordable, on-trend swimwear without sacrificing sustainability]
Nance said she kicks off every class by setting an intention for the practice in order to ground her students in the moment. If the group is smaller, she said she will make conversation and check in with everyone. From there, Nance said the positions vary depending on whether the practice is more restorative or intensive. Regardless of the movements, Nance said she goes through the motions with her students because having a visual example is most helpful in the online format.
Because of her initiative to introduce more people to yoga, Nance said her classes are designed to accommodate students at all levels. Her teaching style is beginner-friendly but still leaves room for every student to challenge themselves and enjoy their time on the mat, she said. For Delaney Ivey, a friend and frequent yoga student, Nance is an effective teacher because of her ability to meet people where they are and adapt the practice to benefit everyone's bodies.
"She does not make you feel lesser-than or bad about yourself if you mess up," Ivey said. "Instead, she guides you toward something that works for you, but also matches the practice. She's very accommodating, … calm and clear in her instructions."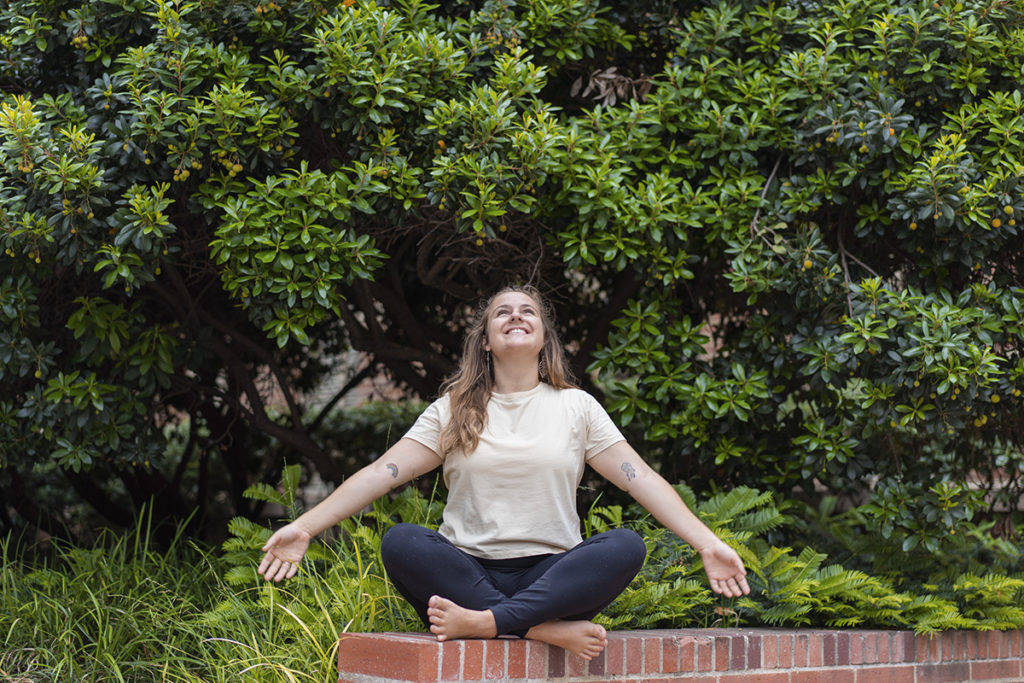 [Related: Student polishes entrepreneurial skills, teaches others in self-run nail business]
While Nance would be interested in picking up a teaching position in Los Angeles next year, she said she still wants yoga classes to remain accessible and would like to continue providing free classes for the UCLA community. Nance said college students don't practice enough mindfulness and self-care, which is why she wants to provide free yoga to different organizations. Nance's mother, Rhonda Nance, said her daughter is trying to figure out how yoga can create concrete changes for other peoples' lives.
"She's got a huge heart and wants to give back to the world," Rhonda Nance said. "Yoga is something Callie fully embraced…to help (others) have a better lifestyle."
For now, Nance's main clientele are her friends and classmates, since she reaches out primarily by word of mouth. Nance said she has plans to expand her social media outreach through her blog and get more paid work in the fall. In the meantime, Nance's classes provide a safe space for students looking for a comfortable place to practice yoga and mindfulness.
"Yoga is a place where you should feel comfortable in your body and feel comfortable taking up space," Nance said. "I try to convey those messages throughout the practice, which helps me maintain my optimism and keep things light."