The Quad: UCLA students, faculty reflect on changing outlooks, challenges during pandemic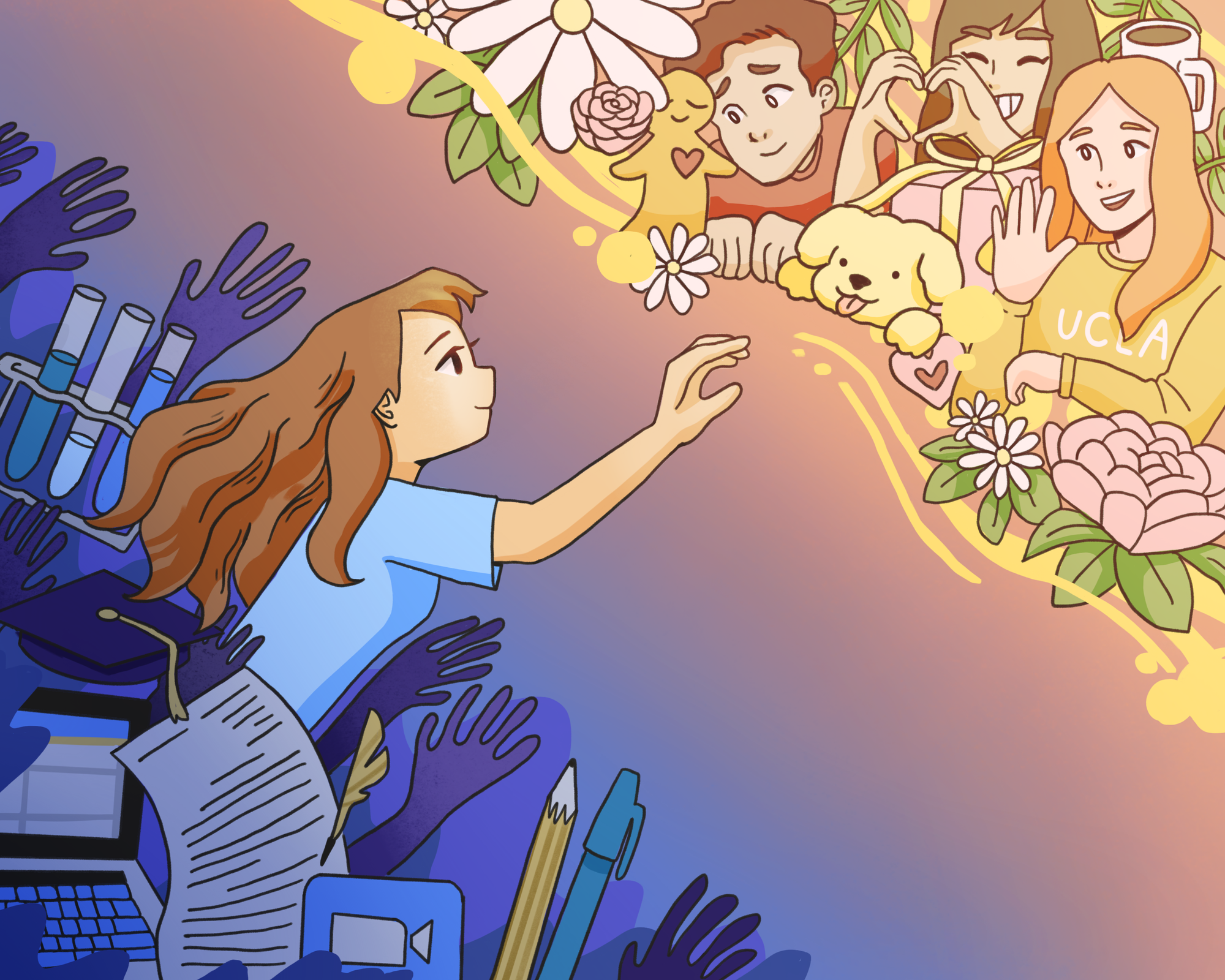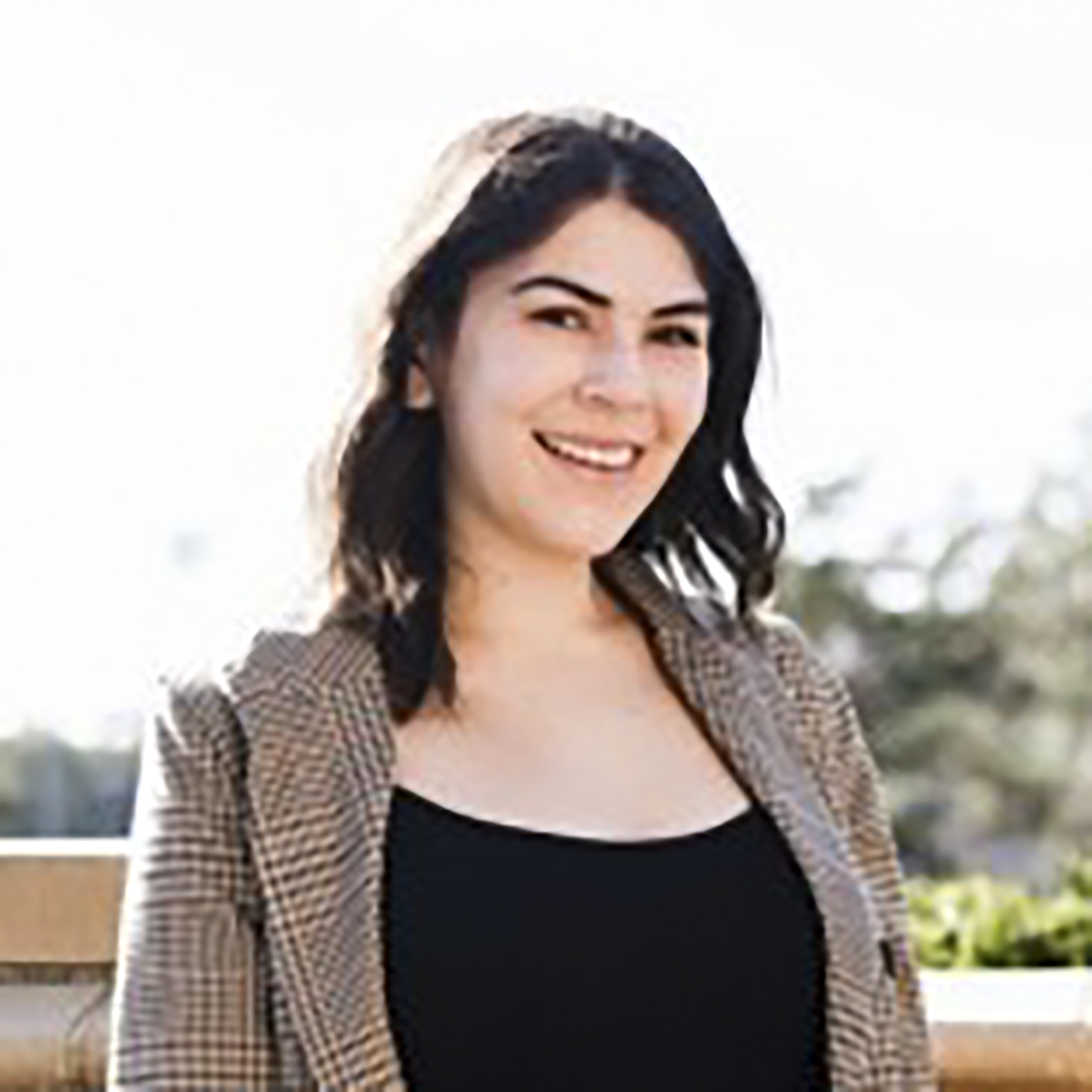 The "new normal" of Zoom screens and mask-wearing has changed some students' perspectives on relationships, mindfulness and priorities.
Katie Kester, a second-year molecular, cell and developmental biology student, said the pandemic allowed her to learn how important it is to foster relationships with others.
"Going out of your way to connect with those people that maybe you haven't heard from in a while, … and checking in with people and how they're actually doing … has been impactful," Kester said. "A lot of the pandemic, you couldn't just see extended family or friends, so also prioritizing when you can see them or connect with them virtually (is important)."
Diana Winston, director of mindfulness education at the UCLA Mindful Awareness Research Center, said this past year has revealed the importance of connection, especially with those of whom we share most of our time with.
"For those of us who have spent a lot of time with family obviously it's a total mixed blessing, but the appreciation of the connection and the importance of connection are so profound. I don't think most of us knew how important … real human beings were to our mental health," Winston said.
In a largely virtual environment, students have also learned the importance of balance.
Rhea Shetty, a fourth-year biology and German language and culture student, said she has improved in separating work life from home life, but still finds it challenging.
"I think that it's really difficult, especially with the pandemic when we're working from home and doing school from home, to find a way to separate those, but not have one or the other completely engulf each other," Shetty said. "I'm a lot more organized, a lot more on top of things when I have two separate kind of conditions for those two parts of my life."
According to a survey conducted by Arizona State University, 54% of student participants said balancing home and family responsibilities was a major challenge for them during the pandemic.
Even though most aspects of life shifted to an at-home setting, students like Kester felt overwhelmed and busy when school rolled around.
"Last summer … that was more time to do what I could and just do self-care and read, … but I felt like once school has come back, like clubs and everything, it's still busy, even though everything's at home," Kester said.
Shetty said she took on more responsibilities during the pandemic because of the extra free time.
"I think a lot of people … took on a lot more stuff to make up for the extra time," Shetty said, "Because we do have a lot more time since the pandemic started since we don't have to walk to places or go to in-person events, and so I took on a lot more than what I was doing previously relative to how much time I had."
The pandemic has also had a major effect on students' mental health and self-care habits, particularly ones related to screen time.
"Before, I would watch a TV show or watch a movie to kind of relax and take a break, but now it just doesn't feel the same because we're always on our computer or always on our cell phones," Shetty said. "I learned a lot more about how to be a little bit more mindful about my time and taking time to myself … after realizing how bad my mental health was getting."
In a poll taken by the Colorado Health Foundation, 53% of respondents said they have experienced increased mental health strain, such as anxiety, loneliness or stress, in response to the COVID-19 pandemic.
Such struggles have led many to seek new forms of mindfulness.
Adjunct associate psychiatry and biobehavioral sciences professor Marvin Belzer said he has noticed an increased interest in meditation during the pandemic.
"There's been really great participation in my undergraduate course, which is Psychiatry 175," Belzer said. "In the winter quarter, there were 114 students and way more than normal."
In a survey conducted by Fitbit, researchers found that meditation saw a 2,900% global increase during the pandemic. Belzer added that meditation can become an integral part of one's daily routine even as we move into a more normal school year.
"There's a newfound emphasis on mental health as a priority," Winston said.
Throughout the entirety of the pandemic, there has been a great shift in learning to have gratitude for the simpler things in life.
"I think people are appreciating their families more," Winston said. "So many people have talked about just going outside and looking at the birds and feeling this gratitude or appreciation. I think that's a shift in priorities about what's important."