Student stitches fashion with sustainability to create vibrant upcycled clothes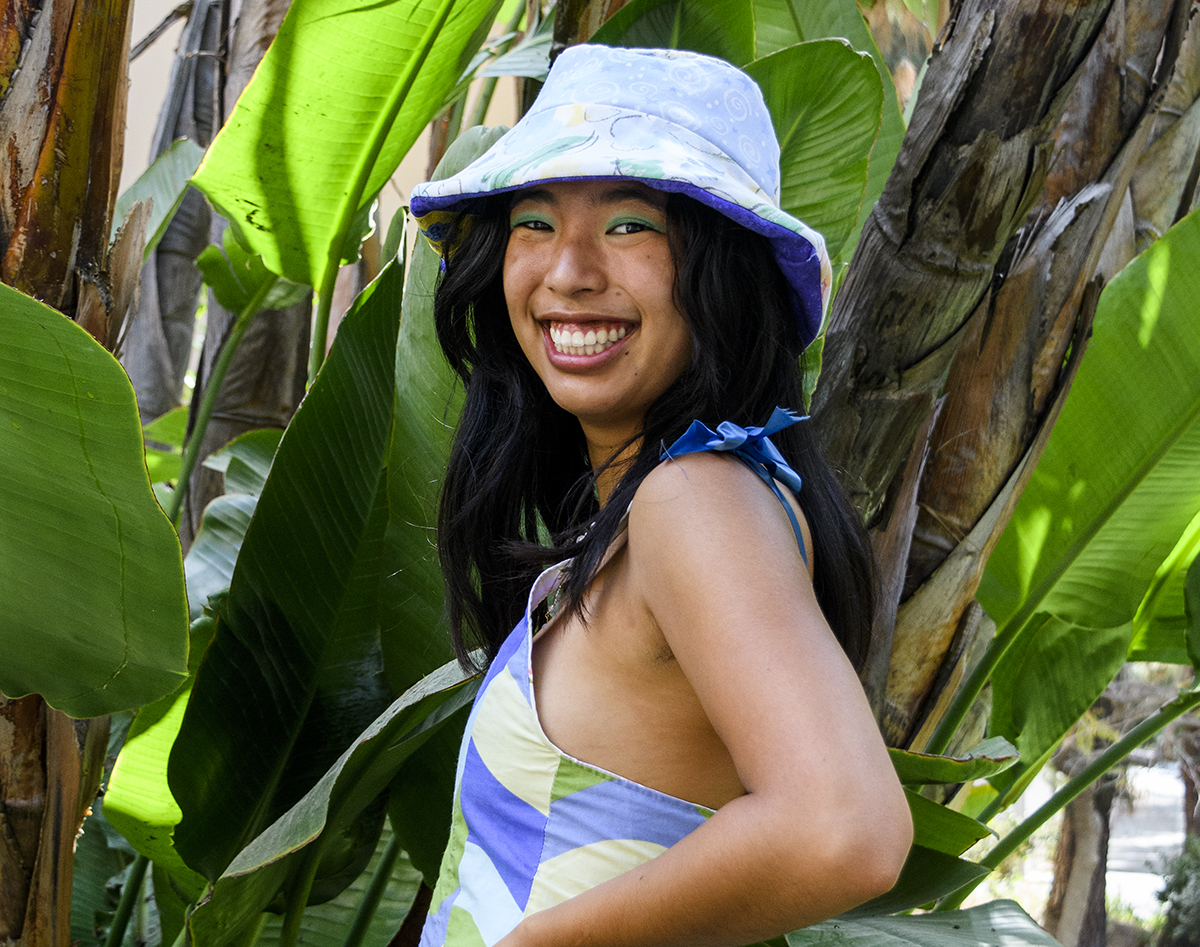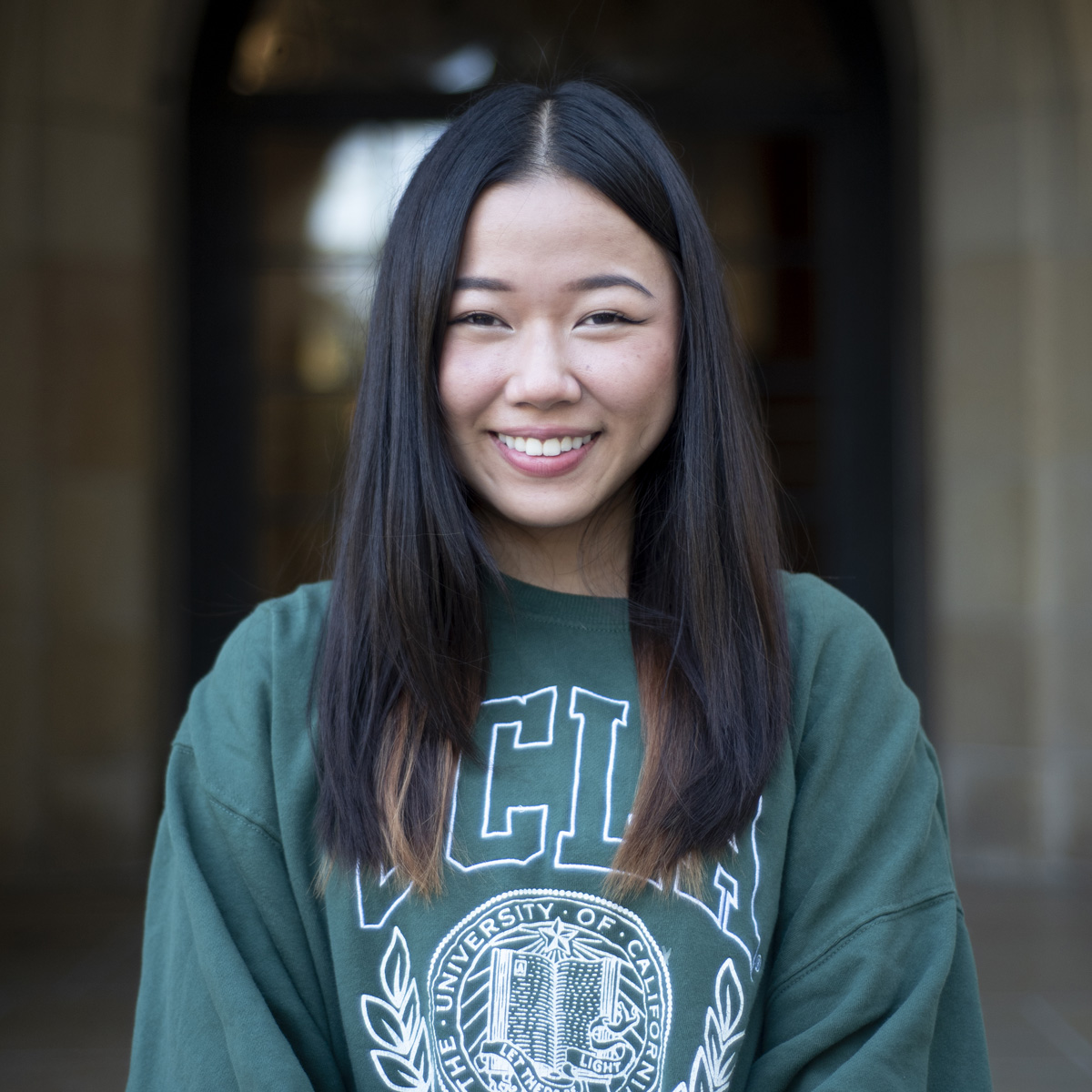 Rainbow Fruit is giving old clothes a colorful new life.
With a passion for sustainable fashion, third-year communication student Jaime Hattori started her small business Rainbow Fruit in September. Through Instagram and flea markets, Hattori sells upcycled clothes made from deadstock and secondhand materials. Amid quarantine, Hattori said she resisted the urge to go shopping to prevent exposing her parents to COVID-19 and instead resorted to sewing new pieces out of old materials.
"I realized that I had tons and tons of bags of my clothes from middle school … that I never took to Goodwill," Hattori said. "I started patchworking stuff together because I had so many scraps of everything that I didn't want to throw away."
After noticing how established brands sell basic tank tops for relatively high prices, Hattori said she wanted to meet and counter this demand by selling sustainable and affordable clothing. Hattori said her mother wanted to support this passion project and taught her how to sew and create her own clothing patterns during the pandemic. When she could not find any corset tops online that flattered her body, Hattori said she applied her sewing knowledge to create a custom corset top pattern from an old Trader Joe's grocery bag. Now, Hattori said her shop is filled with currently trending styles like open back patchwork shirts, corset tops and bucket hats.
Hattori's roommate, third-year public affairs student Amy Stanfield, said Hattori and her store have inspired her to stop shopping at fast-fashion stores and contributing to the overproduction of clothes. Though Hattori originally felt unsure about selling her pieces, Stanfield said Hattori decided to start her Instagram account after wearing her own creations out in public and receiving many compliments and questions of where she got them.
"She's known around Westwood for her outfits," Stanfield said. "Her everyday attire is definitely very bright and colorful, creative and now completely her own because she's making these unique styles."
[Related: Student creates jewelry business to honor heritage, relieve stress]
Fellow seamstress and Hattori's friend, third-year English student Emma Lehman, said she was impressed by how quickly Hattori's sewing capabilities grew the past year. Equipped with prior embroidery knowledge, Lehman said she provided some basic sewing tips before Hattori mastered the craft herself.
"She had never touched a sewing machine before – I remember her asking me how to wind a bobbin," Lehman said. "And I feel like within a month or two, she was making French-seamed corset tops."
As a sustainable consumer herself, Lehman said she wanted to support Hattori's shop not only through purchasing pieces but also by donating fabric. Lehman said her generosity was rewarded when she saw one of her old childhood bedspreads repurposed into a new shirt Hattori sold.
Besides relying on donations from friends and her personal vault of old clothing, Hattori said she also sources material from local thrift stores for commissions or when searching for specific patterns. While thrifting is generally a sustainable practice, Hattori said she only selects damaged fabrics to avoid taking clothing from someone who might need it more.
"I'm very against taking away clothing that can very clearly be used and appreciated by someone else," she said. "But if something has a large stain or is super ripped up, then that's something that I always like using because they're usually really cool fabrics, just not functional."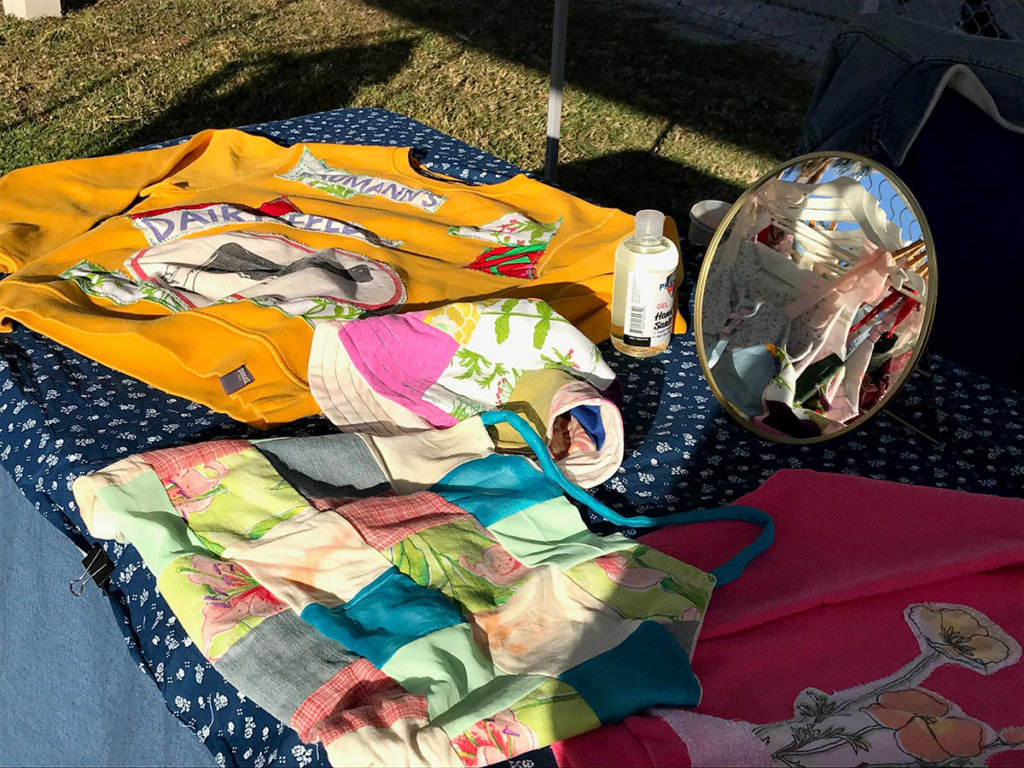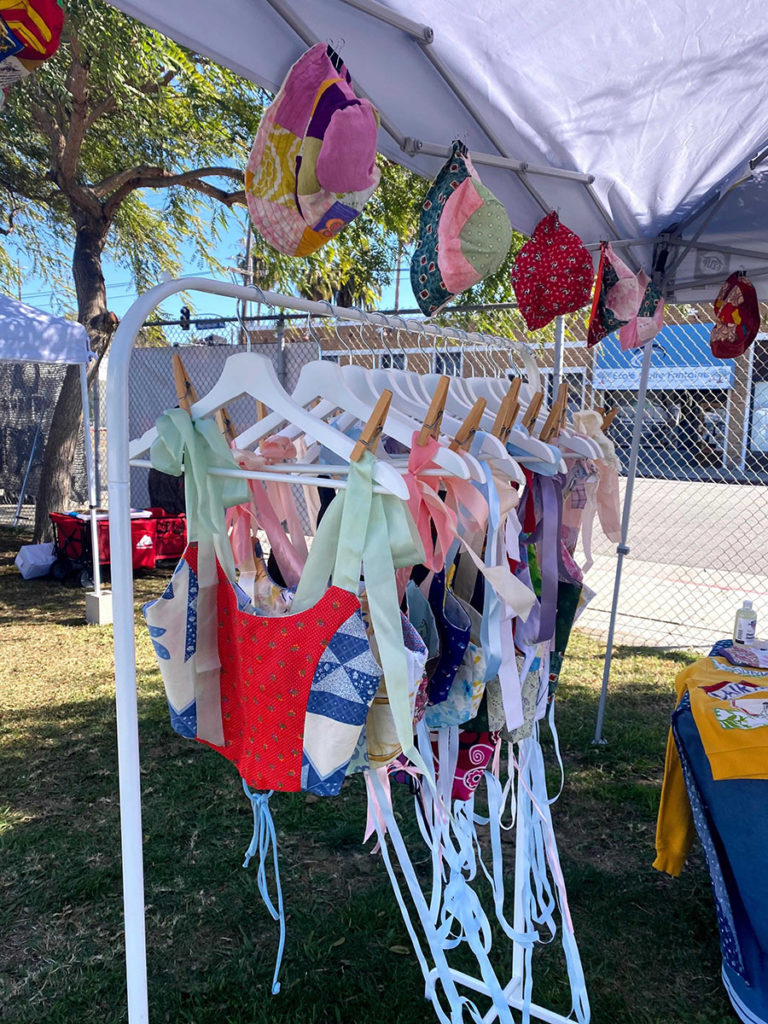 [Related: Sisters spark joy with family-inspired online candle business]
Although Hattori wants to expand her business and begin sewing full time, she said she has been struggling with the decision of whether or not to ship her clothes. While she wants her products to reach a broader audience, Hattori said she worries it will come at the expense of sustainability. For Hattori, this dilemma bears a lot of weight, as the greenhouse gases emitted from transporting goods are a large concern of the sustainability movement, and she said she does not want to compromise her ethical values for profit.
Hattori said her ultimate goal is to open a physical store that also serves as a studio space for her to create more pieces. Inspired by a handmade lingerie shop in Echo Park that she and Stanfield frequent, Hattori said this open environment would allow her the most creative freedom. While Hattori has pursued other interests in her college career, she said running her small business – although challenging – has been the most fulfilling.
"It's really cool that I am able to keep everything that I make out of landfills," Hattori said. "That's the definition of giving something a new life – just recreating it so someone who would not have loved the original item … can end up loving it in its new form."
Fu is the 2022-2023 PRIME art director. Previously, she was a PRIME staff writer and a contributor for Arts and Illustrations. She is also a fourth-year English student minoring in linguistics and cognitive science.
Fu is the 2022-2023 PRIME art director. Previously, she was a PRIME staff writer and a contributor for Arts and Illustrations. She is also a fourth-year English student minoring in linguistics and cognitive science.