Student launches sustainable jewelry business using repurposed materials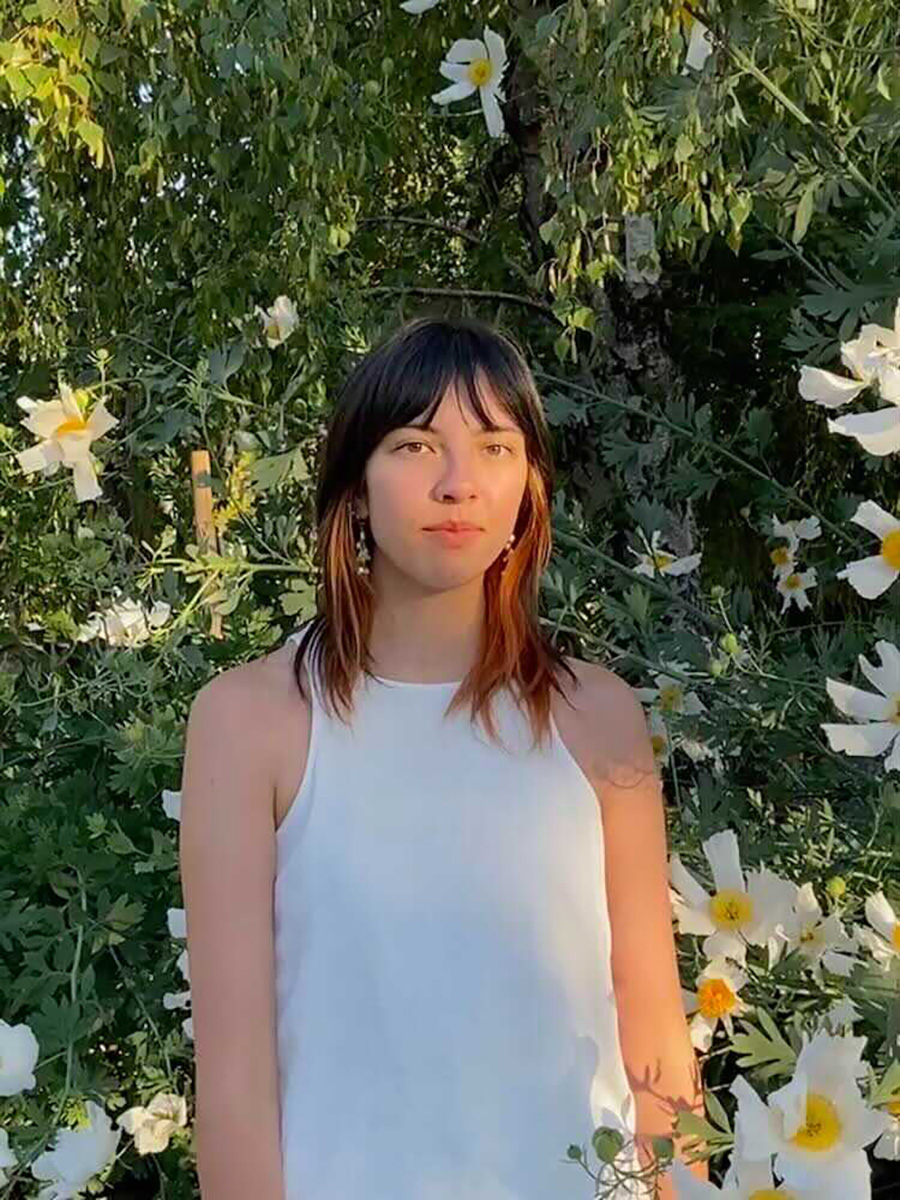 Third-year design and media arts student Lauren Leung Cramer creates beaded jewelry from fish lures and found materials, focuses on trinkets that are secondhand. (Courtesy of Lauren Leung Cramer)
With bright colors and repurposed elements, Lauren Cramer is meshing materials to make Bead Salad.
Founded at the end of last year, Cramer's small jewelry business Bead Salad operates through an Instagram shop as well as a self-designed website. The shop sells a variety of jewelry products, mostly focused on necklaces and keychains in the recent releases. Despite a background in illustration, the third-year design and media arts student said she lost touch with drawing temporarily, which led her to explore new creative outlets, like beading.
"I feel like I'm starting something very different, like a new era of my own creative work, where I'm shifting my focus toward creating new things out of preexisting things," Cramer said.
After creating an Instagram where she could post her jewelry, she said she was surprised by the amount of intrigue and decided to focus on Bead Salad as a business where she could sell her designs. Cramer said she still tries to frame her venture as a hobby and keep the focus on her love for art and artistic exploration. Drawing inspiration from designer fashion – where Cramer said creative limits are nearly nonexistent and commercial success is almost guaranteed – Cramer said she hopes to embody this unrestricted originality in her work while maintaining reasonable price points.
[Related: Lessons of growth stem from student's budding social media plant account]
Cramer's friend Lisa Sumiko Steward, a fourth-year architecture and Japanese language and culture student, said she witnessed the origin of Bead Salad. Steward said she admires that Cramer doesn't focus too much on the small details of her pieces and does not take herself too seriously when producing her artwork. Through this authenticity, Steward said Cramer's art embraces ideas of creativity and exploration.
"I feel like her art is very genuinely hers," Steward said. "I think she thinks very deeply about her art but in a way that's not taking (herself) too seriously where it becomes stressful, which is why I think her art looks very authentic and fun and creative."
This originality takes many forms for Cramer, who sources her materials from a variety of places, combining elements like fishing lures alongside glass beads. Cramer said one of her main goals with Bead Salad is to focus on sustainability through repurposing materials and fostering mindfulness about the waste she produces. From checking eBay for vintage goods to taking old jewelry off her friends' hands, Cramer said her search for materials to repurpose in her work is continual.
"Ideally, all of my materials would be secondhand," Cramer said. "I think there's a dual benefit to (repurposing) where it both holds more sentimental value, but it's also better for the Earth."
Another one of Cramer's friends, second-year art student Sofia Chang, said the individualistic elements Cramer incorporates help to distinguish Bead Salad. Utilizing a variety of materials also allows for Cramer's natural inclination for pairing colors together to come through in her jewelry, something Chang said is one of her strengths as an artist. Since watching the brand develop, Chang said she has seen Cramer explore sourcing new materials and discover innovative ways to showcase them through her jewelry, like using fishing lures in some of her necklaces.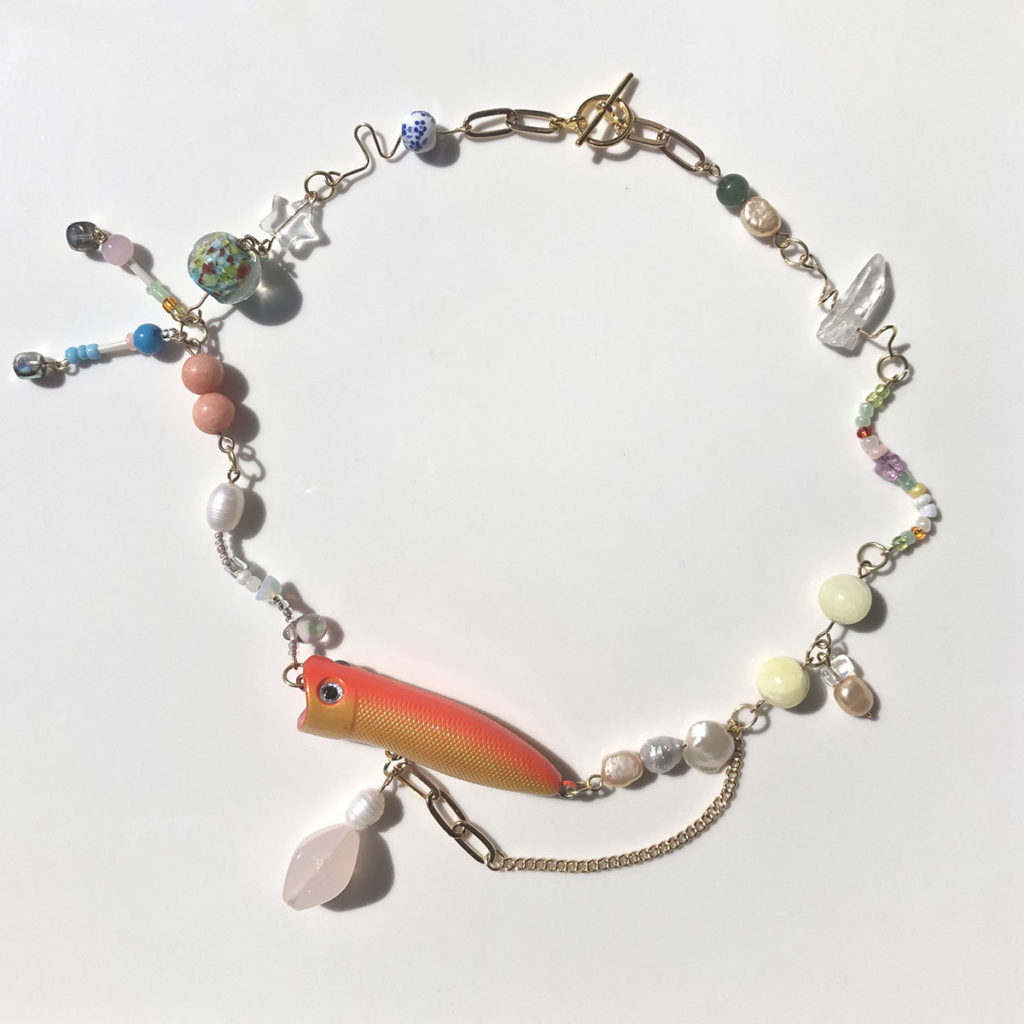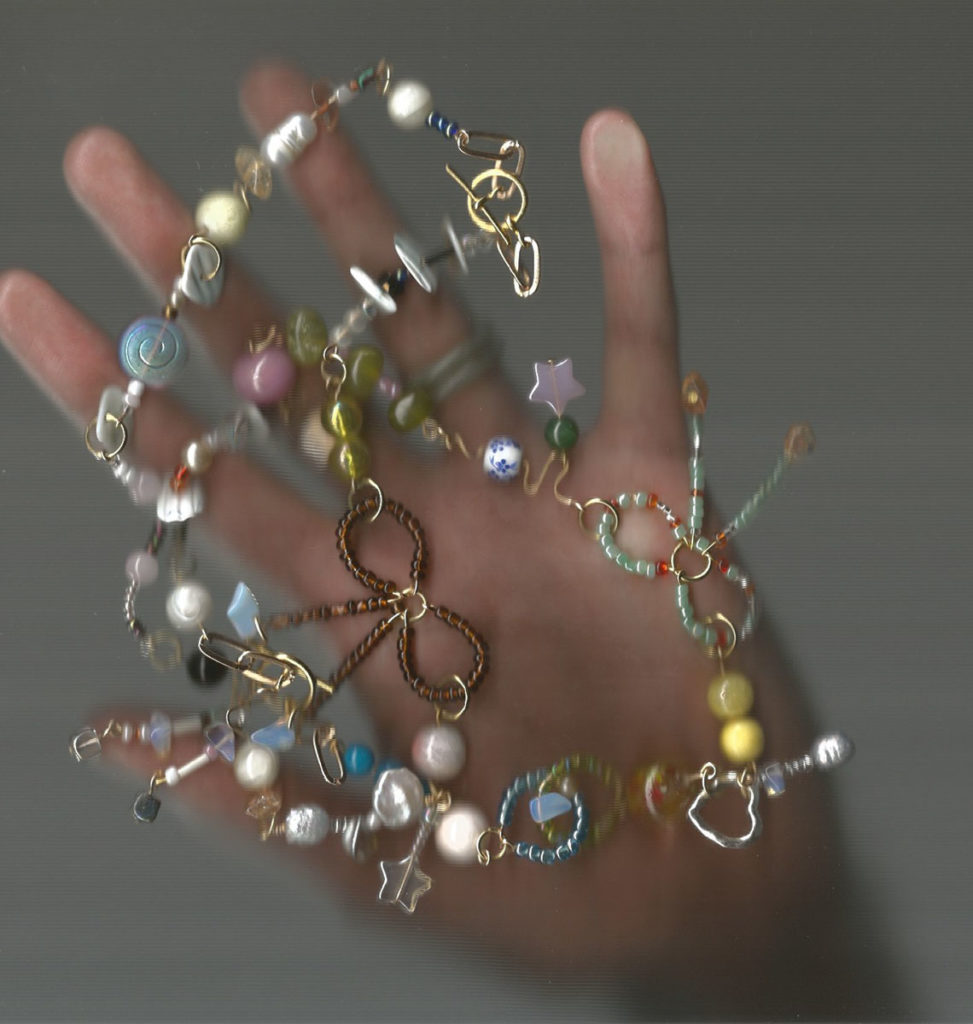 [Related: Student's baking-oriented Instagram account displays his intricate confections]
Managing Bead Salad herself, Cramer said it has been challenging to navigate business operations but the experience has afforded her ways to apply design concepts from her art classes. Her design and media arts background provided Cramer with a starting point for designing her website, but she said her marketing was developed mainly through trial and error. In addition to the logistical side of the business, Cramer said shifting her art from a hobby to a business has caused her to reflect on herself as an artist.
"I think there's always that fear of losing touch with yourself and your initial intent and creating the work," Cramer said. "But definitely, it's made me feel more confident about just using my skills and creating things that I like, and having it be well received."
Moving forward, Cramer intends to continue expanding Bead Salad throughout her last year of college, though she said has realistic ideals for what to expect from a small business. She said she encourages younger artists to showcase their work and put it out into the world without stressing about how others will judge their work.
"I just want to make things that feel very individual to me and very aesthetically representative of me, whatever that means," Cramer said. "I like trying to create things that reflect my current interest and I think that just happens naturally."