School of Engineering commencement to remain virtual, with in-person recognition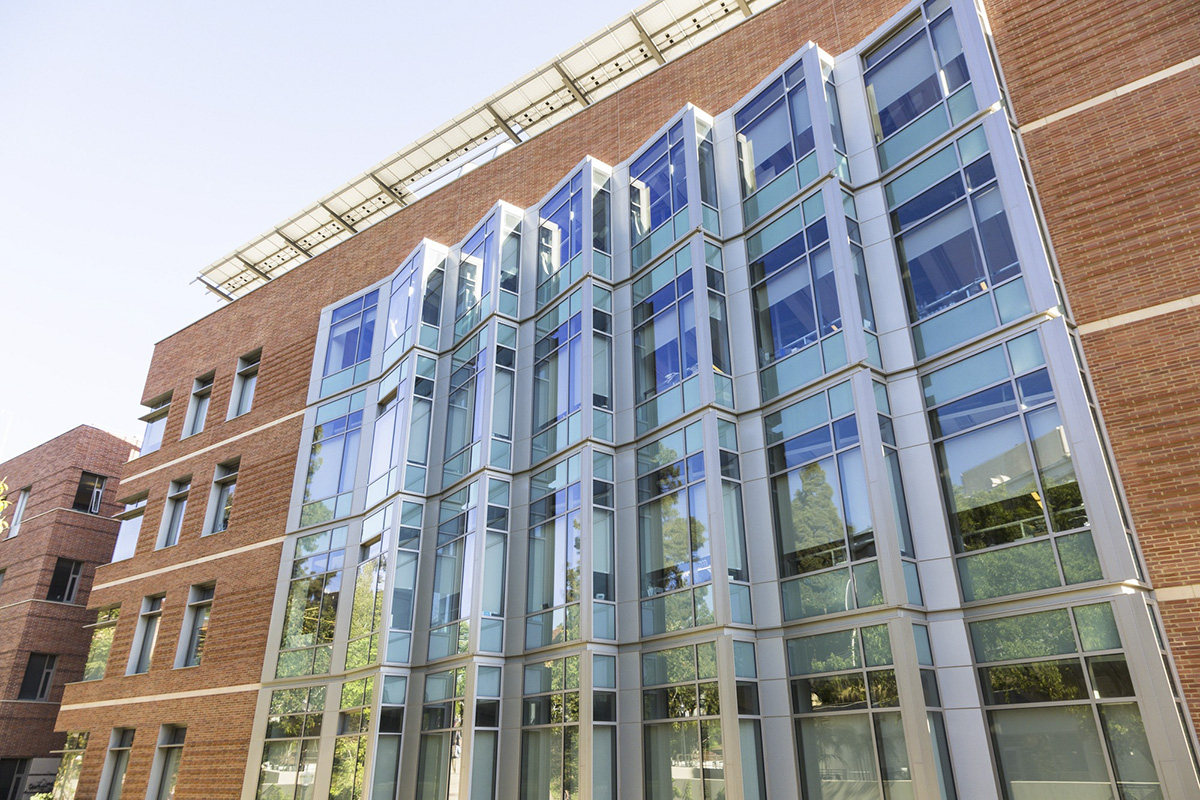 Although students of the School of Engineering petitioned to have an in-person commencement, the ceremony is set to remain virtual.
Anneliese Peterson, a fourth-year aerospace engineering student, hoped to celebrate her 2021 graduation from the Henry Samueli School of Engineering and Applied Science with an in-person graduation ceremony that resembled those in the years prior to the COVID-19 pandemic. She said she hoped there would be actual seating, a speaker and the opportunity to spend time with friends and shake hands with professors.
"I can't think of a single engineering major that doesn't want a graduation," Peterson said.
That is not the plan for this year. According to the UCLA Commencement 2021 website, UCLA's professional schools, most departments and student group communities will hold virtual ceremonies. According to the SEAS commencement website, students of the School of Engineering are a part of those set to have a virtual commencement.
As the COVID-19 situation in LA County improved, Chancellor Gene Block announced April 13 that there would be a special in-person procession and individual commemoration for graduates with no guests allowed.
Amanda Chan, a fourth-year bioengineering student, experienced a similar frustration and disappointment as her peers with the absence of an in-person commencement ceremony.
"We really wanted to just express what we were feeling to the administration, also hoping that with the petition, there would be a chance that (they) would reconsider their graduation plans," she said.
Through mutual friends, Chan found Peterson and other engineering students who were also vocal about the issue. Together, they organized a petition addressed to the university on Change.org to call for an in-person School of Engineering graduation ceremony.
"College commencement is a deeply meaningful milestone for graduates, representing a culmination of four years of hard work, challenges and growth," the petition stated. "We deserve the same commitment from UCLA administration to provide closure to us as other universities in the same county."
The University of Southern California held an in-person commencement ceremony at the Los Angeles Memorial Coliseum from May 14-20. Up to two guests were allowed for each graduate, and a speaker was invited.
The petition initiated by Chan gathered nearly 600 signatures on Change.org.
The administration changed some of their plans after the petition.
On May 7, Vice Chancellor for Student Affairs Monroe Gorden, Jr. announced that up to two guests will now be welcome for the in-person procession and recognition events. Guest seating will, however, still not be provided.
In an emailed statement, Christine Lee, Samueli School of Engineering's Executive Director of Communications, said that the School was able to announce an in-person recognition dedicated to engineering graduates with two guests on June 12 at the Drake Stadium.
This in-person celebration will be two hours long and is neither a commencement nor a degree conferral, and the School of Engineering's official commencement will still take place virtually, according to the SEAS commencement website.
Lee said that the School communicated the new arrangement directly with the students behind the petition.
"It's really awesome that they have come up with an option where we do get to have some in-person part to our graduation," said Ahanti Bommireddipalli, a fourth-year bioengineering student who is also one of the petition's organizers.
However, Bommireddipalli said she would like more of a sense of togetherness with her classmates in the celebration, since the available in-person procession spreads graduates' celebrations out across different time slots and remains nontraditional.
"In a traditional ceremony, it would be me and my bioengineering classmates – the people that I've taken courses with all four years along – and we would all get to celebrate and share that moment together as opposed to it being such an individual thing," she said.
In regards to COVID-19 concerns, Chan said she thought in-person graduation could happen this year at a smaller scale. She communicated with the Dean of SEAS, Jayathi Murthy, via email to discuss the possibility of holding departmentwide rather than schoolwide ceremonies — her bioengineering major has around 80 graduating seniors this year, she added.
However, the administration rejected the suggestion because this has not been tradition in years prior to the pandemic, Chan said.
The Commencement 2021 website states UCLA will host in-person commencement ceremonies for the entire Classes of 2020 and 2021 and their families and friends at a later date.
Peterson said she went to a departmental town hall and asked a representative there about the possible date of these expected ceremonies. She said the representative told her that the administration would probably not plan anything for at least a year.
Bommireddipalli commended the administration's efforts despite not achieving what the petition wanted.
"(The administration was) very appreciative of the fact that we wanted to celebrate our time at UCLA and wanted something to remember it by," she said. "But the response was that it's not very feasible due because of the pandemic, travel restrictions, social distancing and other protocols that are in place."
Peterson said that given the limited time before the scheduled commencement in June, she does not think the administration will be able to go through the bureaucracy in time to make the in-person SEAS commencement happen. She is therefore focusing on enjoying her remaining time at UCLA instead, she said.
Chan holds a similar view that the graduation plan would not be changed.
"I'm definitely still going to cherish the celebration we do have with friends and family and just make the most of the format that it looks like this year," Chan said.