Opinion: Increase in voting options, accessibility must continue past 2020 election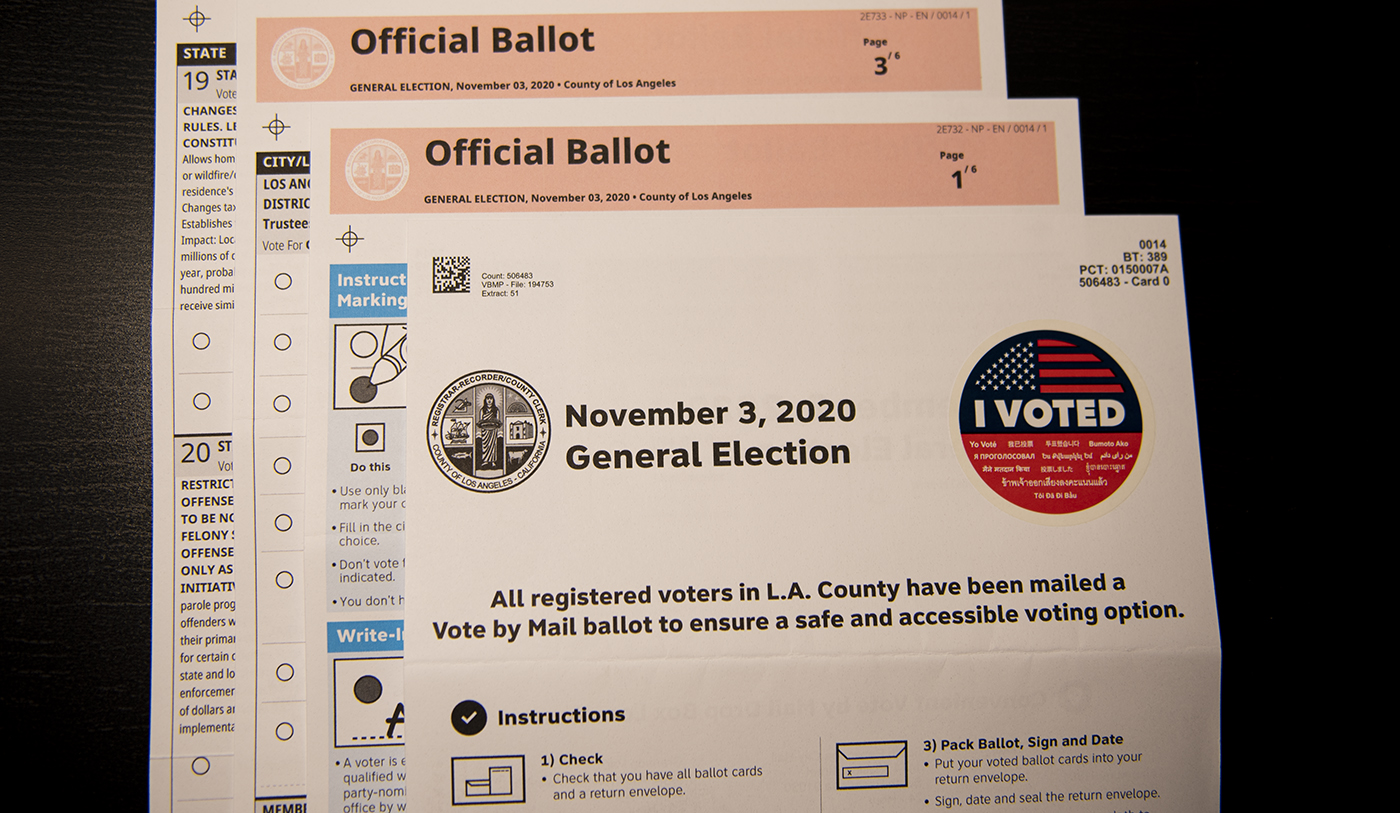 (Jason Zhu/Daily Bruin staff)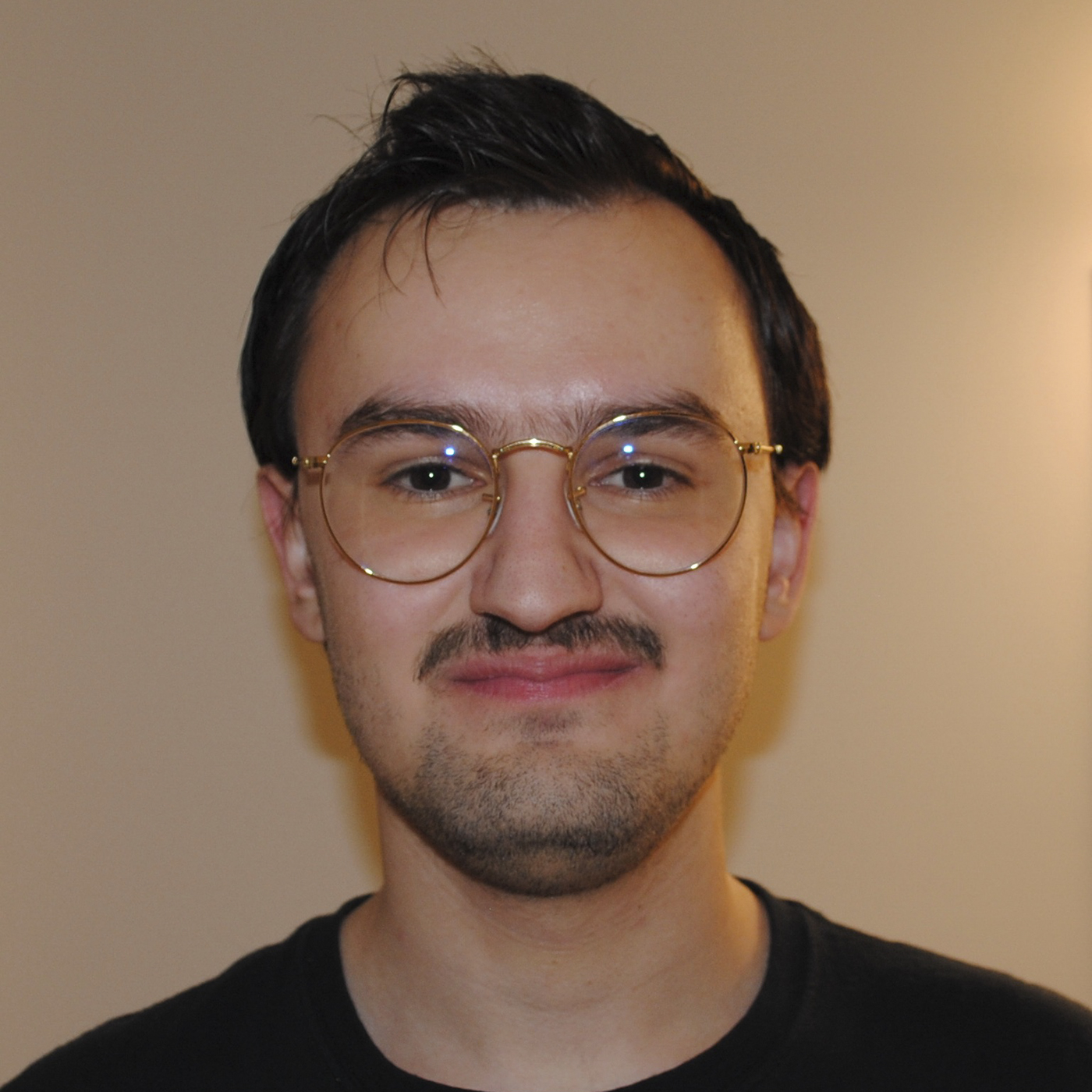 This post was updated May 31 at 6:17 p.m.
Most of 2020 was a year to forget and one to never repeat.
But when it comes to the 2020 election, the story is more complicated.
No one wants to repeat the atypical week-long wait for confirmation of results, the baseless accusations of fraud and the ensuing horror at the Capitol building.
However, there is one thing that should be repeated from this election: the expansion of voting accessibility.
The COVID-19 pandemic forced states to reconsider voting for the safety of their citizens, leading to the expansion of vote-by-mail and early voting initiatives. These measures greatly increased the options people had to exercise their civic duty. Turnout in 2020 was the highest it's been in years, and that included high turnout for youth voters.
The reality is the next big election will most likely not take place during a global pandemic. That doesn't mean it should be approached any differently from 2020. The COVID-19 pandemic changed the way we vote for the better, and there is no reason updated voting measures, which increased people's access to the ballot box, should go away.
The COVID-19 pandemic presented a monumental challenge to states when it came to ensuring that people felt safe voting.
"You had kind of two different things happening during the 2020 election," said Sonni Waknin, the managing attorney and voting rights counsel at the UCLA Voting Rights Project. "You had other states expanding early voting, expanding mail voting, expanding drop boxes in a safe and equitable manner. And then, on the other hand, you had states using the pandemic as a way to make voting extraordinarily harder on voters."
And when it comes to states that implemented these accessible voting measures, there's no doubt that what they did had tangible benefits.
Studies show that early voting can increase voter participation by 2% to 4% and that the elimination of it hurts communities of color. The report adds that no-excuse absentee voting increases participation by 3% over time.
"Students have busy schedules and a great deal of responsibilities that make this one-size-fits-all voting on Election Day inconvenient and inaccessible," said Aidan Arasasingham, the Undergraduate Students Association Council external vice president and a fourth-year global studies student. "So what we want to do in future elections, even far after this pandemic, is give students multiple choices and avenues for casting their vote."
These voting measures should be the norm. After all, UCLA students know far too well the problems that can arise without them. Some Bruins had to wait four hours just to cast a vote in the March 2020 California Democratic primary.
"In the primary, where people were lining up for hours in Ackerman, I mean that is voter suppression," said Evan Farrar, a third-year public affairs student and the president of Bruin Democrats at UCLA. "And, you know, that is directly disincentivizing people from exercising constitutional rights."
This status quo of voting before the pandemic certainly begs the question of whether states were doing enough in the past to ensure equitable access to a ballot.
And 2020 showed the answer to that is no.
The recent election offered a different view of voting that encourages accessibility and allows everyone to participate – and it's one we need to keep for the future.
Nic Riani, a fourth-year public affairs student and the state board chair of the California Public Interest Research Group, said CALPIRG is working to continue California's 2020 practice of sending every voter a mail ballot, but there should still be options for voting in person.
"That was the vision that people had in their mind when they think of voting," Riani said. "Maybe the pandemic forced us to rethink voting and that more people can vote by mail."
Although it is unlikely for California to restrict voting in the future, UCLA students come from all over the country where the news is less promising.
When it comes to these issues, all Bruins should take an interest. That means lobbying for voting access across the country and raising awareness about new laws that may affect their peers in other states.
"Generally when there are laws that make it harder to vote, they are not just targeting voters of color, they're also generally targeting young voters," Waknin said.
It's no secret that some people have attacked and politicized new voting measures. This includes inaccurate statements about the potential for election fraud and the supposed partisan bias of these measures.
But research in the past has shown that mail voting provides no significant partisan advantage and expanding voting helps all voters, regardless of their political leanings.
At the end of the day, voting is a right. States should help people exercise their civic duty because everyone has the right to easily participate in elections.
Once this pandemic ends and life returns to normal, there will be a lot to forget and move on from. But the gains made in voting access cannot be one of them.
Raychawdhuri is an Opinion columnist.
Raychawdhuri is an Opinion columnist.