Softball relies on experience to prepare for Super Regional versus Virginia Tech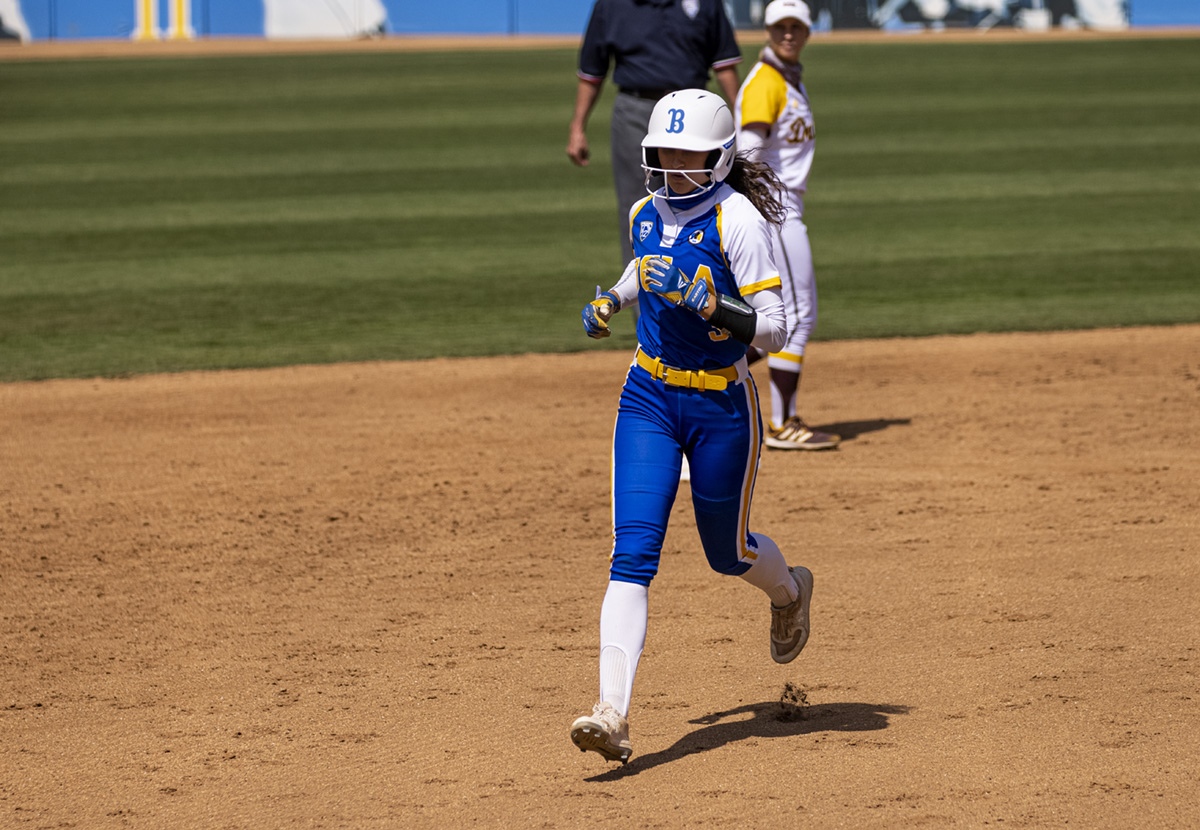 Redshirt junior infielder Briana Perez has been batting leadoff for No. 2 seed UCLA softball with redshirt senior utility Bubba Nickles sidelined. Perez leads the team with a .373 batting average and 50 runs. (Kaiya Pomeroy-Tso/Daily Bruin senior staff)
softball
---
Virginia Tech
Thursday, 6:30 p.m.
Easton Stadium
ESPN
---
Virginia Tech
Friday, 6:30 p.m.
Easton Stadium
ESPN2
---
Virginia Tech
Saturday, 6:30 p.m.
Easton Stadium
ESPN2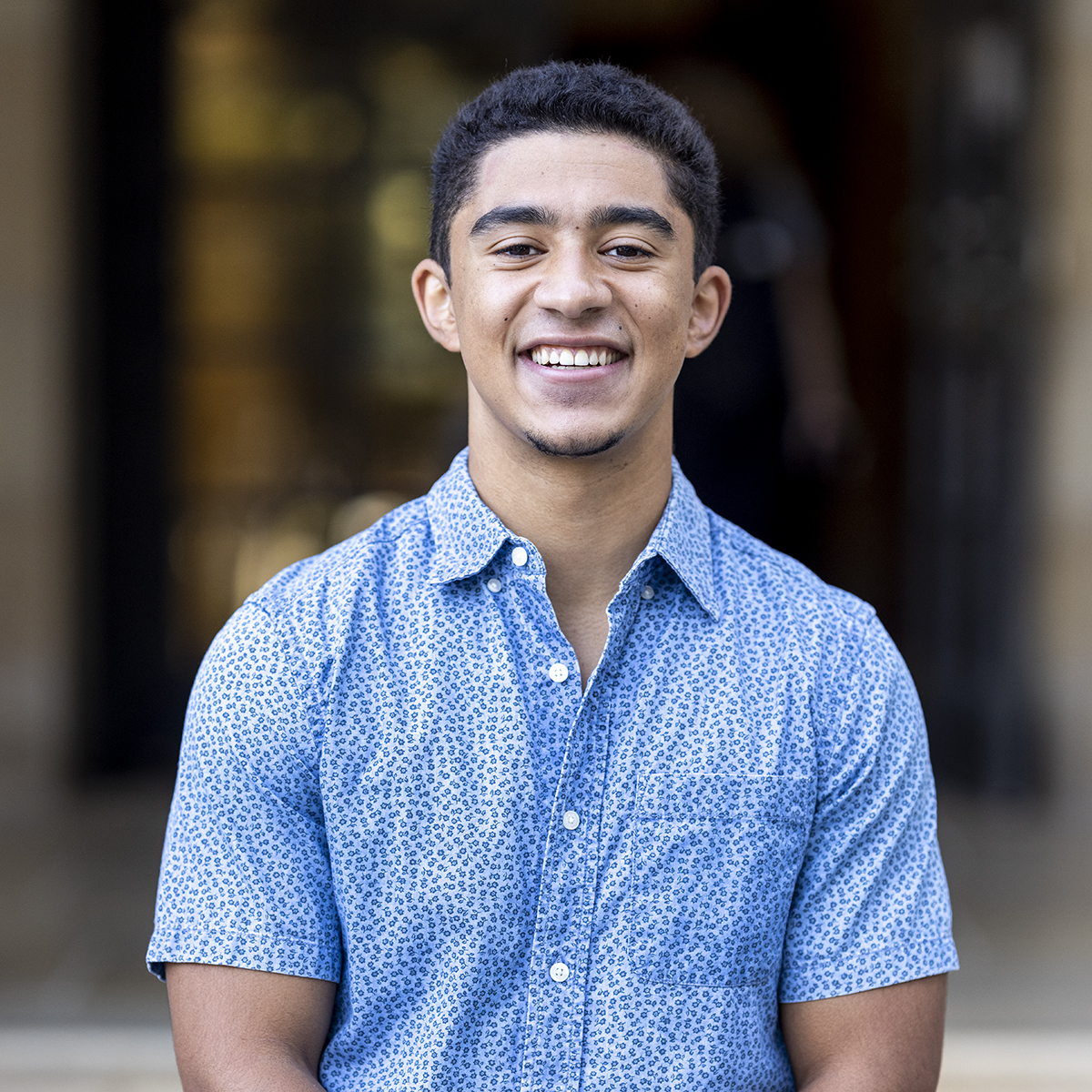 With an NCAA-record 29 Women's College World Series appearances, the Bruins are familiar with having an edge over their opponents when it comes to postseason experience.
"No matter who we play, nobody has the history of UCLA softball," said coach Kelly Inouye-Perez. "The experience that we have in postseason, there's no program in the country that has it."
The team that stands in the way of the Bruins' 33rd appearance has hopes of reaching its first in 13 years.
No. 2 seed UCLA softball (44-4, 19-2 Pac-12) will continue its quest for a sixth straight WCWS appearance Thursday when it hosts Virginia Tech (36-13, 23-11 ACC), a program searching for its first WCWS appearance since 2008. The best-of-three series at Easton Stadium will be the only other Super Regional appearance for the Hokies in school history, while the Bruins have participated in every Super Regional since 2014.
"This team is very experienced," said redshirt senior pitcher/first baseman Rachel Garcia. "We're just a team that comes together in big moments and it definitely takes the pressure off of me as a pitcher."
Garcia – who ranks first nationally among pitchers with at least four innings pitched with a 0.78 ERA – will start in the circle in a Super Regional game for the fourth time in as many seasons.
After being named Pac-12 Player of the Year for her third straight collegiate season, Garcia earned the win in both of her outings last week to help send UCLA to its seventh straight Super Regional appearance.
The second win for the Bruin ace last week came in a come-from-behind 2-1 victory over Minnesota on Sunday – the second straight one-run victory for Bruins after having just two all regular season.
Redshirt junior infielder Briana Perez said the team will use the tight late-game experience it gained in those games for the remainder of the team's postseason run.
"We need that type of pressure at this point – it's going to come down to close games for the rest of the season," Perez said. "We didn't play our best and it didn't go how we wanted, but we looked at it as a positive."
Perez – who is playing in her third career Super Regional – will likely continue to lead off for a UCLA offense that ranks eighth nationally in team batting average and slugging. That is, unless the team's former leadoff hitter makes an unexpected return from injury.
Inouye-Perez said Wednesday that redshirt senior utility Bubba Nickles – who hit .353 with 22 RBIs in 21 games in the leadoff spot – could return to the lineup this weekend after missing 28 games with a wrist injury, though the return is still unlikely.
"(Nickles is) ahead of schedule (and) could come in at any time, (but) I'm living day-to-day," Inouye-Perez said. "She's looking really good with how she's progressing, so (I'm) super excited about the opportunity and potentially the option to have Bubba in the lineup, but we're living day-to-day. There's no exact plan of when she will return."
With or without the 2019 Softball America First Team All-American in the lineup this week, the Bruin offense will square off against a 2020 Softball America First-Team All-American in pitcher Keely Rochard, who ranks 18th in the country with a 1.24 ERA and leads a Hokie pitching staff that is 11th in team ERA.
"She's put herself and her team in a position to make it to the Super Regional and so we respect that," Inouye-Perez said. "Anytime we face a new pitcher our goal is to be able to get in there and learn as quickly as possible what her strength is and beat her strength. It's not just a one-game opportunity – we get multiple opportunities to compete and that's where I believe the best team should win."
With it being a three-game series, UCLA's pitching depth could be the difference. In addition to Garcia, Inouye-Perez has a second pitcher – redshirt sophomore pitcher/first baseman Megan Faraimo – with a better ERA than the Virginia Tech ace.
But the series may begin with Faraimo on the sidelines, as Garcia and Rochard are likely set to square off in game one. Garcia said she is grateful for another postseason start and her final postseason run.
"I'm super grateful for the opportunity to just finish out my senior year and to do it at Easton Stadium," Garcia said. "We're just going to have the greatest time of our lives this last weekend here and just going to be able to leave it all out on the field."
The Super Regional series between UCLA and Virginia Tech at Easton Stadium will begin Thursday at 6:30 p.m. on ESPN.
Carlson is currently a staff writer on the football, men's basketball and women's basketball beats. He was previously a reporter on the softball and men's golf beats.
Carlson is currently a staff writer on the football, men's basketball and women's basketball beats. He was previously a reporter on the softball and men's golf beats.