The Quad: UCLA students, faculty discuss merits of meditation as self-care strategy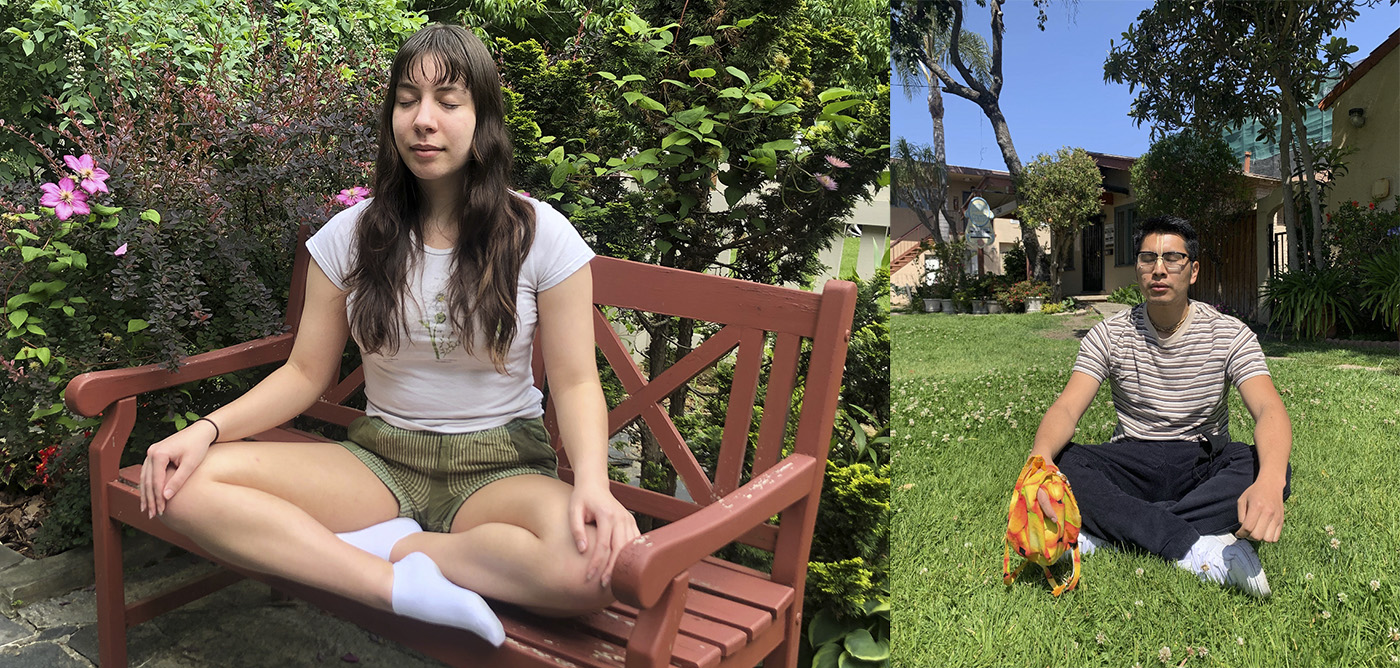 (Left to right: Courtesy of Anna Bradford, Courtesy of Christian Diaz)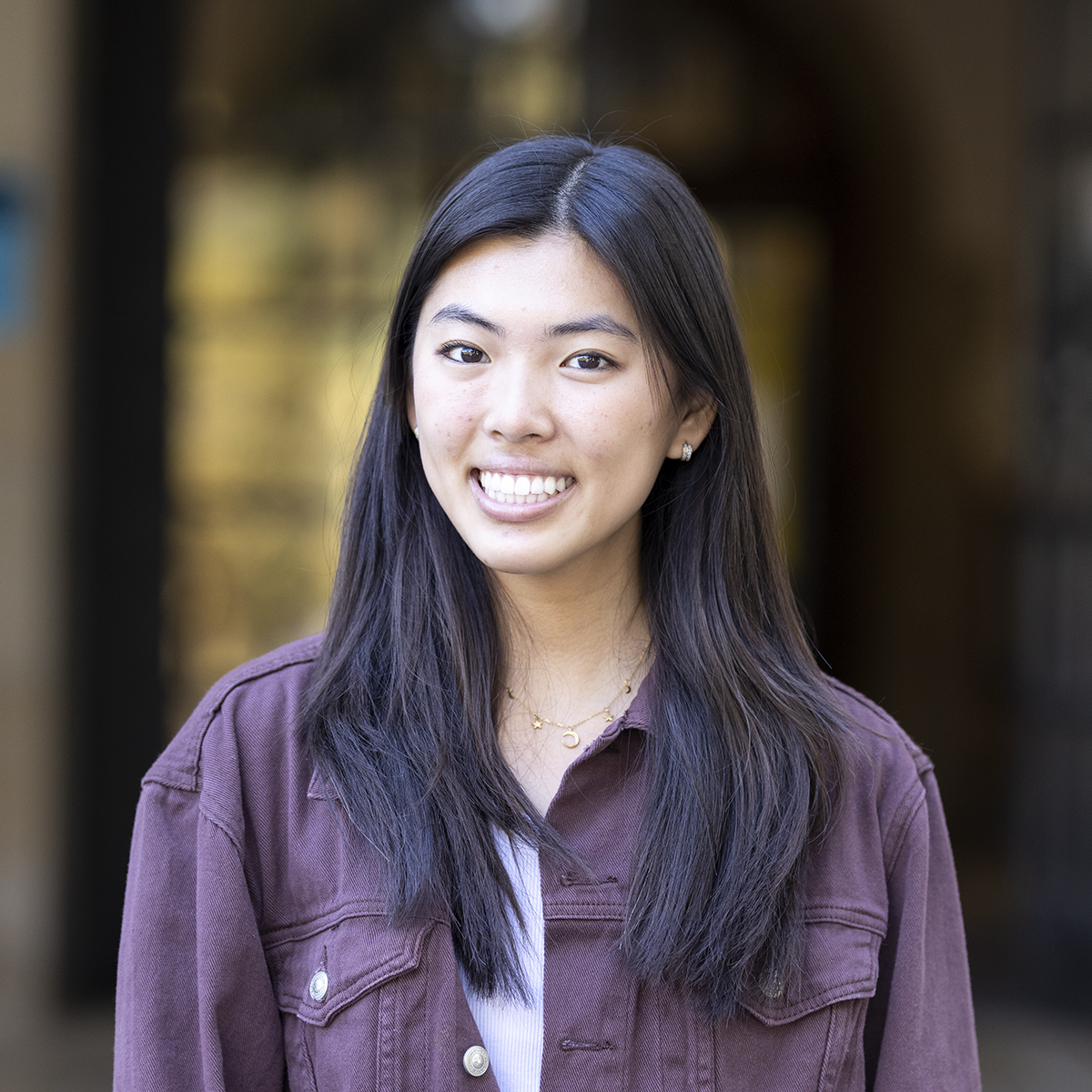 This post was updated May 26 at 12:40 p.m.
Self-care nights, nature walks, cooking, journaling — all are potential ways to cleanse our minds and make us feel calm during periods of stress. While these activities serve as important ways to relax, an often overlooked method, despite its growing prevalence, is meditation. May is National Meditation Month. What better way to celebrate it than to discover what it really means?
Meditation is not limited to a certain age or group and is practiced far more commonly than one may think.
A 2021 study by Pew Research Center gathered data on meditating adults from nine different religious groups and reported that the age distributions were spread relatively evenly among groups ranging from ages 18 to 65 and above. The ratio of men to women who meditate was also relatively evenly distributed.
Meditation can allow for a much-needed step back from constant screen time, especially among a largely media-driven younger generation, and this practice is not one lost within the Bruin community.
Associate director of the Mindful Awareness Research Center and psychiatry and biobehavioral sciences adjunct associate professor Marvin G. Belzer began his journey in meditation nearly 40 years ago. He said that his students and other young adults have a passion for meditation largely fueled by hustle culture and a hectic world.
"Just given the pace of modern life, people can feel the need for something like meditation, and so when it becomes increasingly accessible as it has with apps and with courses, … people are very receptive to having the opportunity to practice (meditation)," Belzer said.
At the same time, meditation is an activity for all age groups.
Belzer attributes much of the older generation's appreciation for meditation to newfound hardships during the pandemic in conjunction with meditation's Buddhist roots, which emphasize the recognition of aging, illness and other difficulties that naturally come with life.
"This past year with a pandemic, that sort of fact has become very central to everyone in one way or another. But whether it's pandemic or not, as human beings, we're really subject to serious difficulties, and I think as people age we become more familiar with that fact," Belzer said.
For many, meditation is not just a way to cope with external stresses but also a way to overcome mental health struggles.
Christian Diaz, a fourth-year study of religion student and executive director of the UCLA Music Meditation Club, said that turning to meditation helped him deal with depression and substance use. Throughout his journey with meditation, Diaz has also been able to unite with other like-minded Bruins.
"Many of us just really want to be loved. And also, we want to love people, and we also want to experience love in return. And so I think that's what brings us together. Because at the end of day, once we really calm our minds, … that's kind of the end goal of meditation," Diaz said.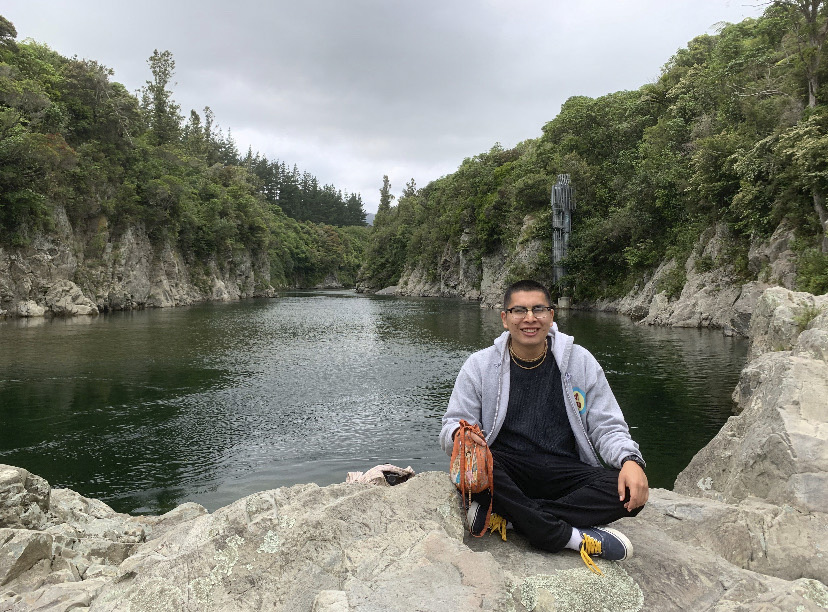 First-year psychology student Anna Bradford is also a member of the UCLA Music Meditation Club and said that meditation was able to aid her anxiety, which began during the onset of the COVID-19 pandemic and was worsened by academic pressures.
"Especially for college students, we're expected to handle so much and take so many classes and just be constantly working. … I feel like a lot of college students are experiencing burnout so early in our careers," Bradford said. "And trying to find some kind of time for ourselves to take a step back and recharge is so crucial to prevent that burnout."
Whereas other forms of mindfulness often require something more than just one's self, Bradford said that meditation has no requirements, making it accessible to everyone.
Diaz said that people of all ages can be drawn to meditation because of its ability to bring a deeper, more meaningful sense of satisfaction into one's everyday life.
"The No. 1 consumer product today is not an iPhone or a laptop. … The No. 1 consumer product today is happiness. That's what everyone wants," Diaz said. "(Meditation is) like a child in a candy store trying to accrue all these candies and enjoying every little bit, but imagine just having one lollipop where the flavor lasts forever. And that's what I feel like if you go deep into meditation."
Diaz added that meditation is different from many other forms of self-care and betterment in that it denies external factors and focuses primarily on the spiritual body.
"I can adorn my body with so many wonderful things so I can take care of this physical body. But it would be very bad if I'm just denying my real self, which is my spiritual self," Diaz said. "At the end of the day when you take care of the root, it benefits everything else."
Although May is coming to an end, it's never too late to enter the realm of meditation. Who knows? You may end up finding your inner peace just in time for fall quarter.
Pak is the 2021-2022 assistant Quad editor. She is a second-year English student at UCLA. She was a 2020-2021 Blogging contributor.
Pak is the 2021-2022 assistant Quad editor. She is a second-year English student at UCLA. She was a 2020-2021 Blogging contributor.