BruinShack aims to make Westwood apartment hunting easier through online platform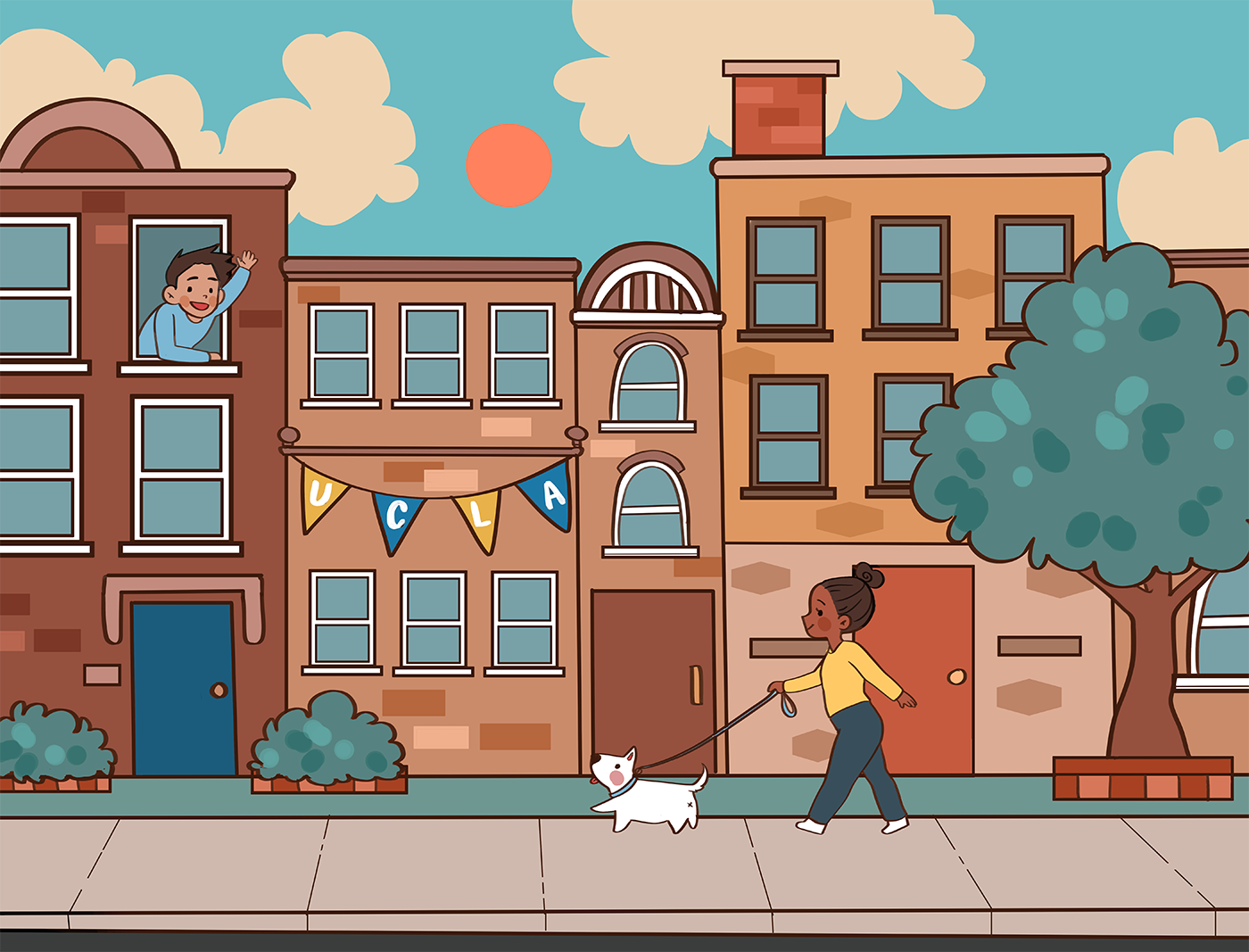 (Katelyn Dang/Daily Bruin)
BruinShack prioritizes transparency and accessibility to help make apartment hunting a smoother process for UCLA students
Founded by alumnus Danny Tang, BruinShack is an online platform that connects students with apartment managers in Westwood. The website lists verified apartments' pricing, location and manager contact information for students to view for free. Motivated by his own difficult experiences finding apartments in Westwood, Tang said he began coding the website last year but it has started gaining more attention now.
"When I was a student, I remember looking for an apartment and having a lot of trouble dealing with apartment managers," Tang said. "I felt like the communication was really difficult."
The convoluted search and negotiation process in order to lease an apartment is a notorious headache for students looking to live off campus because most are first-time renters, Tang said. As a result, BruinShack's mission is to provide the most accurate information by vetting apartment listings and reviews in addition to promoting accessibility by compiling all the information in one location.
"Nobody's really working on something that can be transparent and affordable for students," Tang said. "I think students are a group of people who are often taken advantage of."
[Related: UCLA students launch PeerUp, an anonymous peer-led mental health resource]
Currently, Tang said the website functions as a directory where students can view available apartments listed by apartment managers in Westwood. The site contains an interactive map of Westwood with the locations of apartments, accompanied by information about specific units and prices. Tang said he also has plans to expand BruinShack's capabilities by developing a direct messaging function, incorporating reviews and uploading better and more photos.
Although BruinShack is a new website, it has already benefitted some students in their apartment search. Ray Guo, a third-year computational and systems biology student, said he used BruinShack to view apartments while he was living outside of Los Angeles after learning about the site through a Discord channel.
"We can't really trust people on (apartment) websites and the managers," Guo said. "What makes (looking for an apartment) even harder is the pandemic. We're not in LA and can't go to the house and look at what it really looks like."
As of now, Guo is still on the hunt for a lease but said BruinShack's message of transparency and accessibility has gained his trust in using the website to aid his apartment search. Typical apartment websites such as Apartments.com have ulterior objectives, Tang said. They tend to promote more expensive units on their websites and their review system is confusing, he said. BruinShack aims to combat these issues by allowing verified students to post reviews anonymously.
"If you had to rank human needs, housing would be at the very top of it," Tang said. "But it seems that all these apartment websites, they're all super money hungry and just want to list the super expensive apartments at the top."
[Related: Alumna-owned Stunner Jewelry brings together style and ethical manufacturing]
Since BruinShack's inception, additional students have become involved in the organization. Tang said others had expressed interest in being involved with the project and he was grateful to have the extra help with marketing and coding. Maggie Yan, a third-year computer science and cognitive science student, said she learned about a BruinShack internship through one of her classes. Yan said she was drawn to BruinShack because she could personally relate to the difficulty of the Westwood apartment search. As a member of the website development team, she said she primarily focuses on website features that make finding apartments easier such as implementing search filters.
"I thought it was a very cool opportunity for me to do something for the UCLA community," Yan said. "Apartment searching was something that I had just done so I understood how difficult it was to find different apartments and narrow them down."
The organization, which started off as a single-person operation, has now grown to a team of 15, Tang said. BruinShack has also seen an increase in users, attracting 1,000 weekly visitors this quarter. Although he hopes to monetize the service in the future, Tang said his current priority is to provide a better apartment-finding experience for students.
"To me, it's more important that we build a great product and I feel like that will organically attract more users," Tang said "My priority … is to make something that people enjoy."