'Re: Model' digital gallery showcases creative works from AAPI students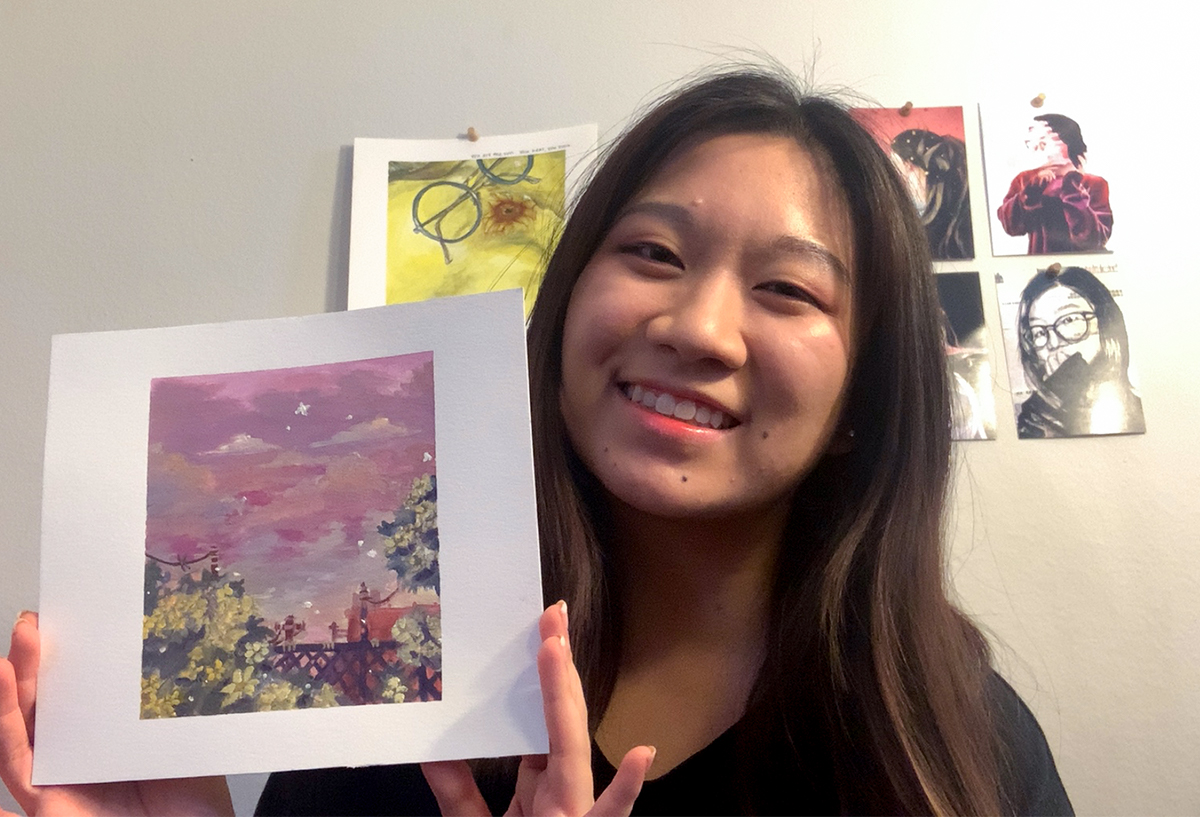 Third-year psychobiology student Ruiting Jia submitted her painting, "She's Hard to Read," to the LCC's digital art gallery "Re: Model." The gallery highlighted AAPI creatives in honor of AAPI Heritage Month. (Sakshi Joglekar/Daily Bruin staff)
The "Re: Model" digital art gallery is recentering AAPI voices.
Curated by members of UCLA's Lapu, the Coyote that Cares Theatre Company, the art gallery features visual art, written works and videos from Asian American and Pacific Islander creatives in honor of AAPI Heritage Month. Submissions were open to students both within and outside of the UCLA community to make "Re: Model" as inclusive as possible, said one of the gallery's curators, Tanesha Le.
Despite the different mediums displayed, the second-year mathematics/economics student said the gallery is united under one goal – to showcase the creativity of the AAPI community.
"The AAPI community is very, very underrepresented (in the arts)," Le said. "We wanted to reclaim that space as a space for all because expression shouldn't be limited."
Planning for the gallery started at the beginning of the quarter as the organization recruited new members and delegated tasks such as marketing and website development, Le said. As someone who had written for LCC Theatre Company before, she said she wanted to review written works, which predominantly focused on finding and resolving sensitive issues to ensure the gallery was a safe, non-offensive space. She said the submissions also covered different literary genres, such as poetry and short stories.
[Related: Artists at Play hosts free virtual plays showcasing Asian American resilience]
Compared to last year's gallery, "From the Heartland," Le said putting on "Re: Model" has been more topical because of the recent rise in hate crimes against the AAPI community. The title of the gallery itself responds to the power dynamics inherent to the model minority myth – the stereotype that AAPI individuals are meek and rule-following, she said.
"A lot of AAPI stories are told through the lens of the perspective of people who aren't in the community," Le said. "We definitely wanted to platform the AAPI community because the world isn't platforming us. We're doing it ourselves."
One of the artists featured in "Re: Model," Ruiting Jia, had submitted her painting "She's Easy to Read" – a self-portrait painted on newspapers. Originally, the third-year psychobiology student said she conceived her piece for a high school art assignment that prompted her to paint on a nontraditional surface. While other students chose objects such as mirrors, Jia said she chose to use Chinese newspapers her family picked up from supermarkets to center her culture in the piece. Her pose in the painting, with one hand over her mouth, also shows how heritage is tethered to the stories a person tells about their past, Jia said.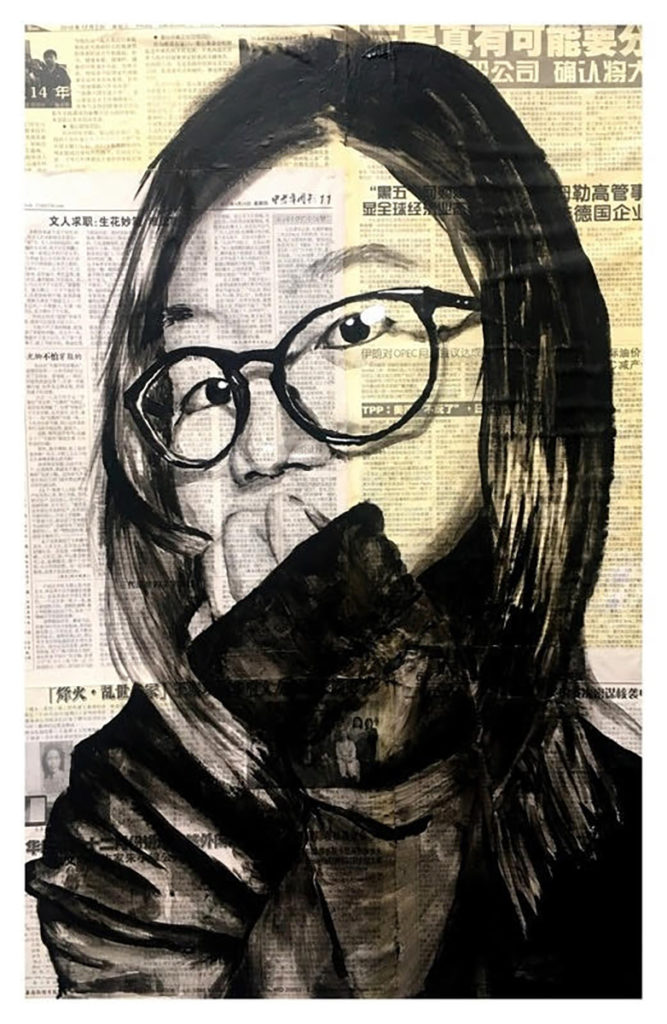 Going into college, Jia said she began to prioritize STEM-oriented subjects, setting aside painting as a way to decorate and relieve stress. However, she said she decided to submit the piece to LCC's gallery because of how relevant the prompt was to her personally and in the broader context of ongoing anti-Asian discrimination. After having her work accepted into "Re: Model," she said she plans to carve out more time to pursue her creative interests and wants her work to be a catalyst for viewers to do the same.
"I think the most important part of understanding each other is to … listen to each other's stories," Jia said. "I … hope that my art inspires others … to find platforms that they're comfortable expressing their stories and ideas to."
[Related: Design media arts students reflect on projects in exhibition 'Metamorphosis']
Another artist featured in "Re: Model" is Giwu Ibon, who submitted camera pictures from a night out with friends and framed them to look like a movie reel. The third-year English student said he also helped create the web page for the gallery through Google Sites, which provided a collaborative interface for the development team to put the site together quickly. There were no specific aesthetics in mind for the design of the website, but Ibon said the developers wanted to display the art in a way that made each piece seem professional and legitimate, taking cues from online galleries by the Museum of Modern Art and other museums.
"We wanted to make a site that cares about the art, that gives the art the importance that it has inherently," Ibon said.
The online gallery is only one way LCC Theatre Company is paying respect to AAPI Heritage Month, though. Ibon said other projects are also in progress, such as a digital zine that will be a collection of more specific art pieces. But regardless of how LCC Theatre Company spotlights AAPI creativity, Le said she hopes viewers will start realizing the community has a voice and listening to it.
"Understand that we are not a monolith, that we are extremely diverse and that we have things to say," Le said. "We have things to show, and we have beautiful creative minds."