Student jazz band 'Silva' hopes to bring joy amid pandemic blues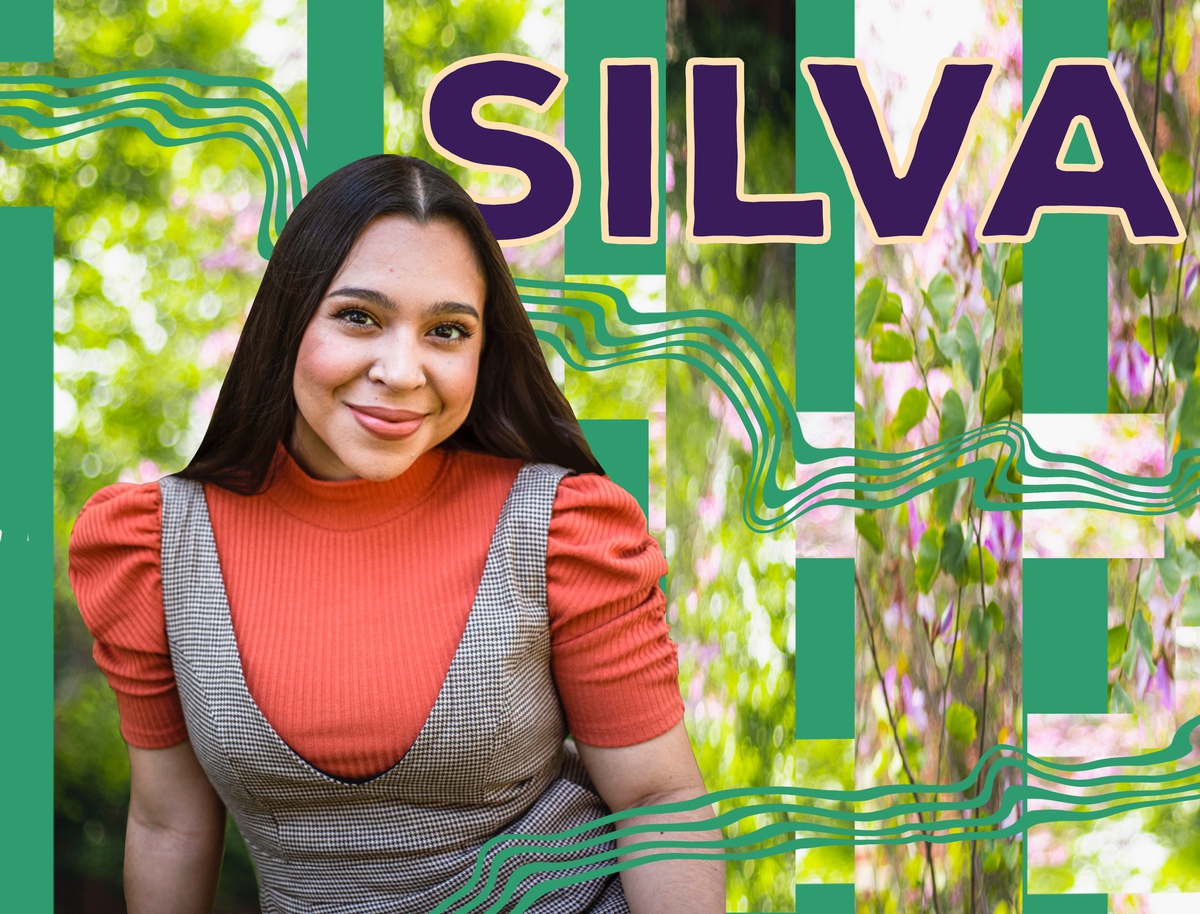 Headed by third-year global jazz studies student Emily Silva, jazz band Silva will perform its original song "Dance in Your Love." (Photo illustration by Anika Lillie Yazdi/Daily Bruin staff and Emily Dembinski/Illustrations director)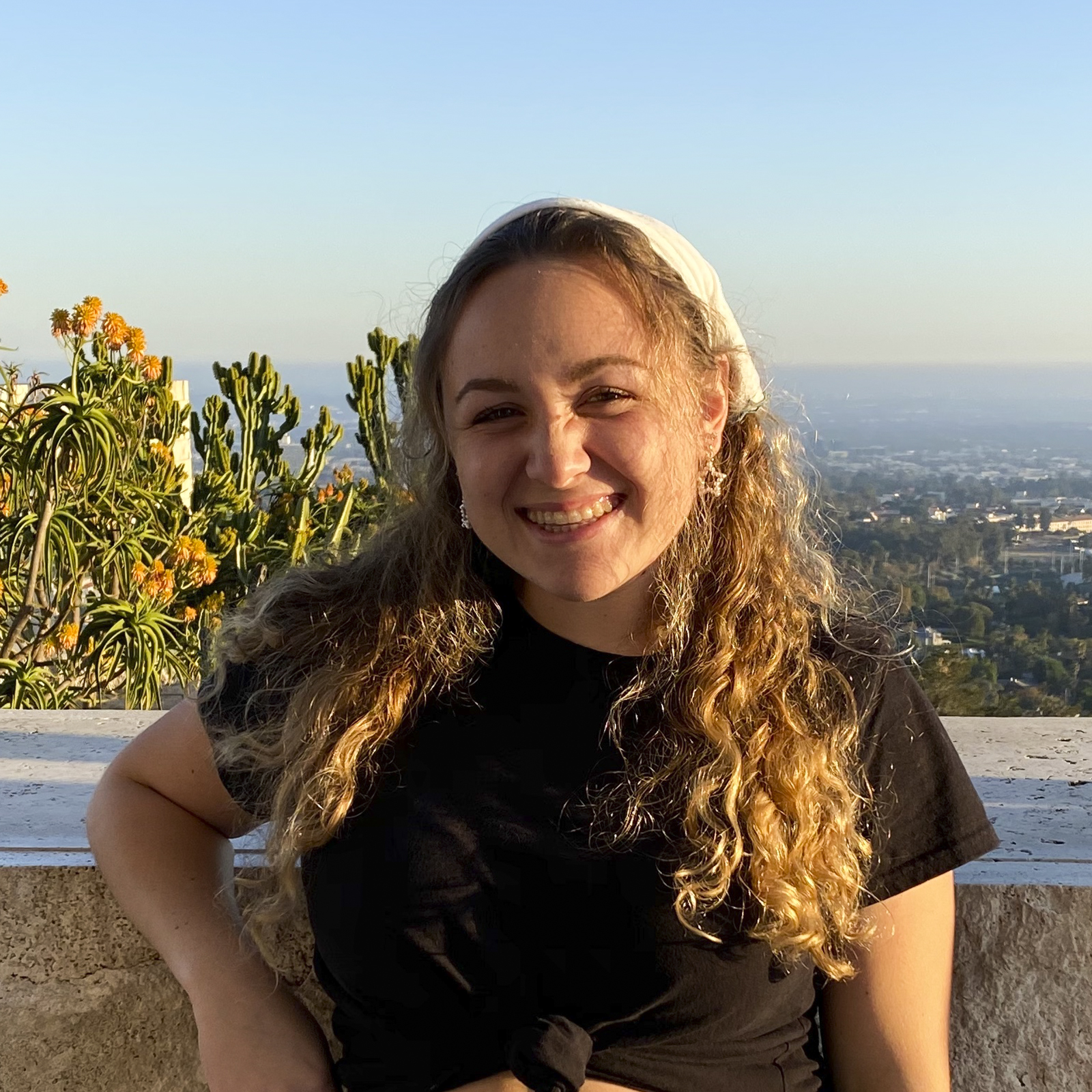 Silva, a band of 14 jazz musicians, hopes their original song "Dance in Your Love" gets listeners up and dancing amid the pandemic.
Third-year global jazz studies student Emily Silva, who the band is named after, wrote the original lyrics of "Dance in Your Love" after returning from a Fourth of July party in 2019. Silva said she could not fall asleep after the party as her mind flooded with lyrics, so she recorded her thoughts as a voice memo. She then asked her friends for help to make the song a reality, which is how the band officially formed.
"I wanted everyone to be in – to have a part – and to really like the song, and thankfully everybody that I recruited was like 'I'd love to be a part of this,'" Silva said.
For Silva, the song is about the emotions one feels when meeting somebody for the first time and the strength of love that can guide them. She said the song blends all of the band members' musical styles, culminating in a self-described Latin-pop-jazz-R&B fusion. To highlight the variety of styles, the track layers a number of elements, including a stripped-down guitar intro and flute, trombone and saxophone solos.
Silva said the band came together to compose the song last year with the original intent of performing it for their 2020 Spring Sing performance. But when the competition moved online, she said they quickly scrapped their plans because of the difficulties of recording with no equipment as they went into quarantine.
Unable to coordinate recording with all 14 band members, Silva said they decided to use her 2019 song for this year's performance instead. The experience of trying and ultimately being unable to coordinate the recording process among 14 band members with different audio equipment made Silva appreciate the simplicity of a live performance, she said.
"Throughout this entire process, I think I've learnt how important live music really is and how beautiful it is because it's definitely not the same – but we've been working with what we have," Silva said.
Despite recording difficulties that eventually transformed into improved technological skills, Silva said the band's biggest challenge was actually figuring out how to create art amid the pandemic, with the spirit of collaboration being more difficult to navigate. Luckily, the group had recorded a few sessions in person before they were sent home, enabling them to then expand on previous recordings. They refined their sound, using recording programs such as BandLab to make their audition tape for this year even better, Silva said.
Liam Wallace, a third-year global jazz studies student and the band's percussionist who helped arrange the piece, said working virtually allowed him to fine-tune the piece to get the perfect sound. Wallace composed the horn elements of the song and layered the horn player's practice tracks on BandLab to create polished articulations in the song. Being able to play with individual parts of the track and zoom in and out of song sections became an advantage in recording a finalized, intricate song, Wallace said.
"We have a finished product that is very good quality that we're going to have for the rest of time," Wallace said. "It's going to last longer than just a five-minute performance on stage."
Recently, the band also created a music video to accompany the song for the competition as pandemic restrictions eased up. Silva said band members met up in person – if they were comfortable doing so – after following testing and quarantine regiments to safely film the video together. The piece features the band on a rooftop playing their instruments and jamming out with backup dancers.
For many members of the band, making a music video was a new ordeal. Flute player and second-year environmental science student Zev Marx-Kahn said he was most proud of gaining new experiences during this process. Specifically, he did not think he would have had an opportunity to be a part of a music video if it had not been for this song and is happy to now have a music video under his belt.
"While I would give anything to be able to have done this live, this is something that I'm really proud of in a different way," Marx-Kahn said.
Now that the song is finished and ready to debut, Silva said she hopes their song gets stuck in people's heads. Silva said she wants listeners to ignore the hardships of the pandemic temporarily as they hear their song – they want listeners to get up and dance to their love.
"To be able to create art during this time and bring so much joy to other people who have maybe lost a loved one, or are currently ill, or battling their own mental health or things like that, it makes me very happy to know that I can be a part of a little corner of happiness in somebody else's life," Silva said.