GOVAN and Kiarah Davis aim for healing, authenticity with acoustic arrangement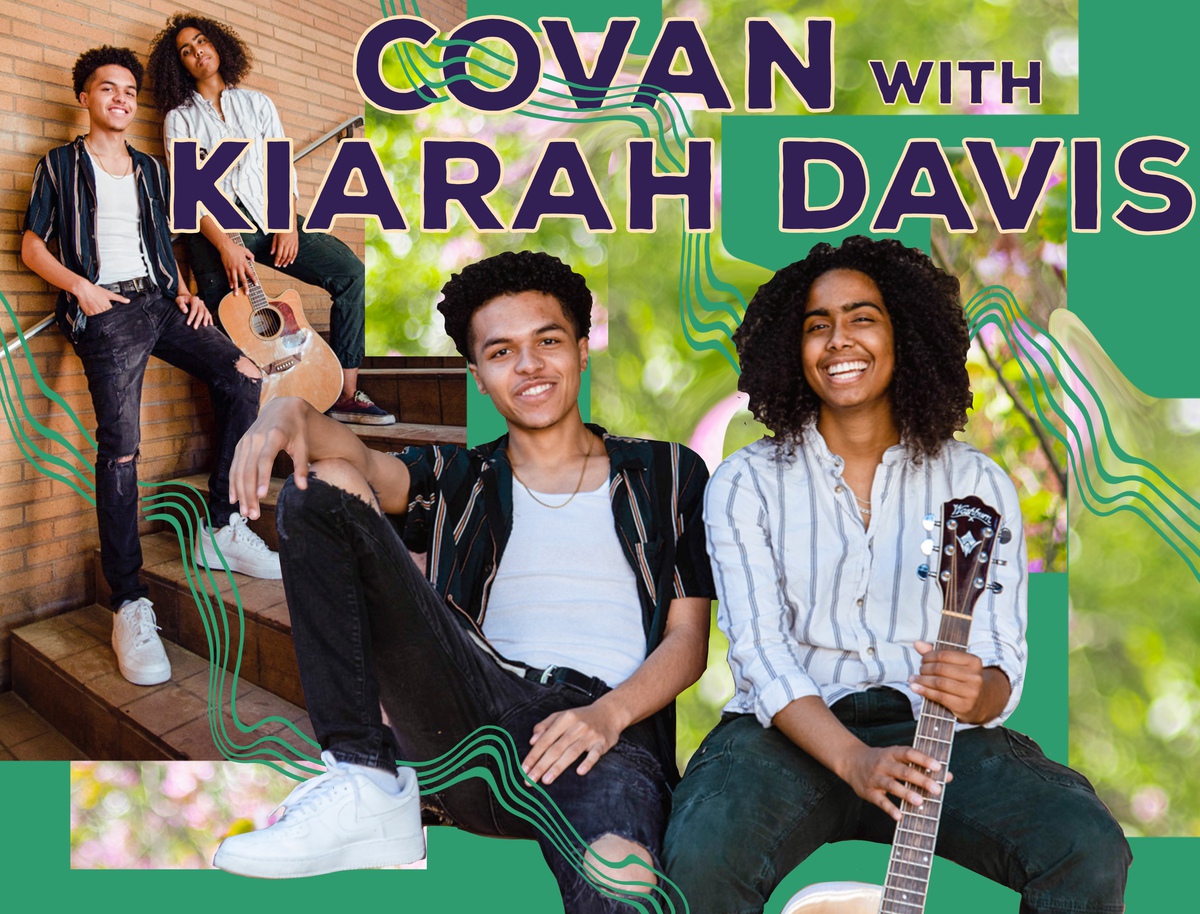 Fourth-year theater student Kiarah Davis and third-year theater student Michael Hackett, who performs under stage name GOVAN, will perform GOVAN's song "Shady Sunshine." (Photo illustration by Anika Chakrabarti/Daily Bruin staff and Emily Dembinski/Illustrations director)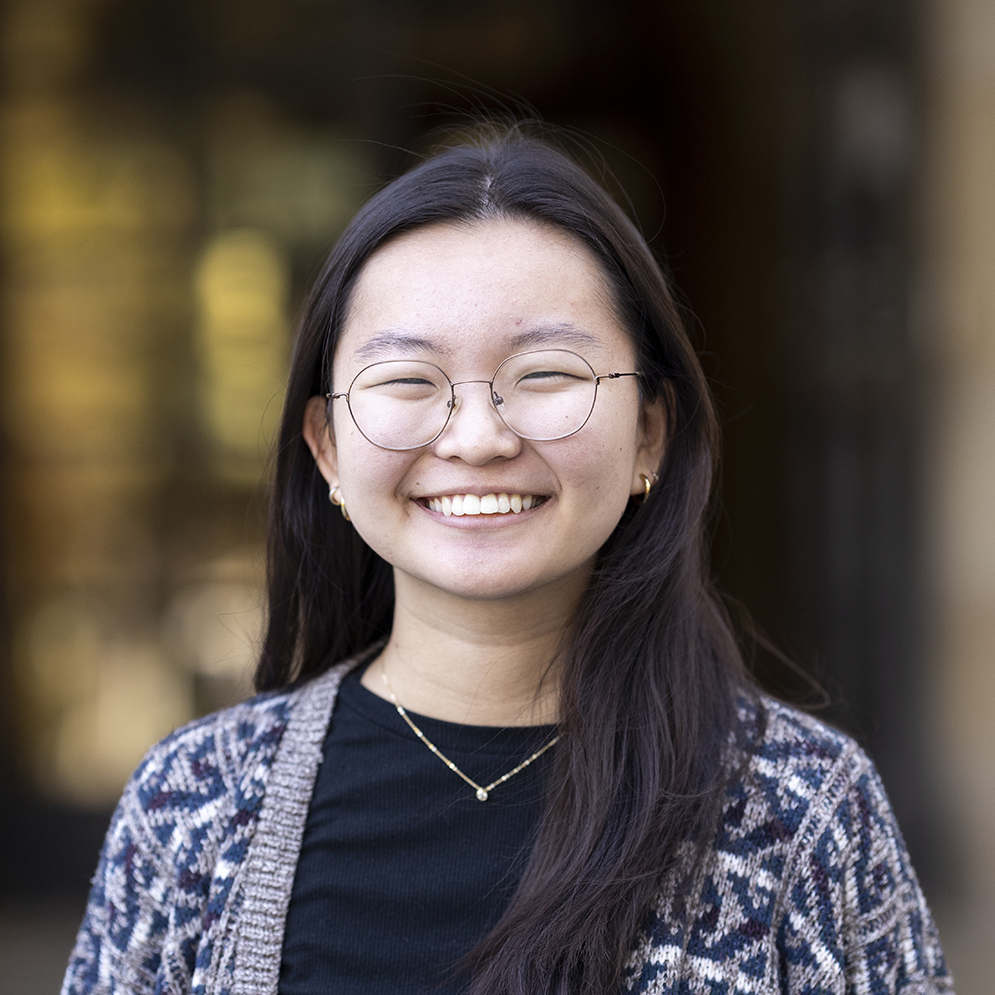 After a dark year, GOVAN and Kiarah Davis want to share warmth and sunshine with their audience.
Under the stage name GOVAN, third-year theater student Michael Hackett will be making his Spring Sing debut with fourth-year theater student and Spring Sing veteran, Kiarah Davis. The duo will be performing an acoustic version of GOVAN's original song "Shady Sunshine," with the songwriter on vocals and Davis accompanying on the guitar. GOVAN said creating the song helped him reflect on a past relationship in a positive way.
"In my opinion, being in relationships … really teaches you something that you didn't know before," GOVAN said. "I wanted ("Shady Sunshine") to be like a breakup song (that was) … more like, 'OK, I learned this lesson. I'm wishing you the best.'"
Before he began writing his own songs, GOVAN said his initial love for the art form sprouted during his childhood. He said, growing up, his family introduced him to early R&B artists like Boyz II Men and Aaliyah, which inspired his own R&B and hip-hop style as a musician.
After entering the UCLA theater program, GOVAN said he has further developed his artistic style and become more in tune with songwriting. He added that spending more alone time during the COVID-19 pandemic also made him more introspective about who he wanted to be as an artist – a storyteller with whom people can connect. He wrote his first song in the first few weeks of quarantine, eventually writing "Shady Sunshine" in the latter half of 2020.
"Writing music … allows me to speak my truth while connecting with other people," GOVAN said. "It's kind of like my therapy in a way, my closest confidant, my way to you know get my feelings out in a healthy way."
Like GOVAN, Davis said music has long been a source of healing – especially during the difficult seasons of her life. She said she first picked up the guitar after entering college and taught herself to play over the years, finding that music is a powerful tool to help her convey difficult or painful feelings.
The duo's shared passion for music is what initially brought them together as artists and friends. Having performed in a production with GOVAN, Davis said they bonded through jam sessions during rehearsal breaks and supported each other artistically ever since. As their individual schedules got busier and the pandemic made it harder to spend time together, she said they saw Spring Sing as the perfect opportunity to collaborate again.
"We wanted to work together because it's been like a long time coming. I think we both came to a place (where) we're ready to be heard," Davis said.
During the process of developing their performance, Davis said they wanted to strip down the song to have a more intimate feel than the studio version – almost like an NPR Tiny Desk Concert. While working on the song's guitar arrangement, she said she tried to create a natural acoustic sound with a steady beat that would complement the soulfulness of GOVAN's vocals.
One of the pair's close friends and the director of the first "Shady Sunshine" music video, Wanye' Yoakum, said Davis' melodic touches allowed the acoustic rendition to emphasize the sensitivity of the original song. While the two artists have their own musical strengths and backgrounds, she said they work well together because they genuinely enjoy each other's company and are able to easily mesh their respective sounds.
"I think the acoustic version really just hones in on the song, like what it feels like to be in love and reflecting on things after love but not in a negative way," Yoakum said.
While the song was written from his own experiences, GOVAN said he hopes their audience can resonate with the song's take on love and relationships. Although there is often pressure to solely chase popularity in the music industry, he said he places more value in creating raw and authentic moments through his music. Though their performance will only last about three minutes, Davis said she wants to relieve listeners from whatever difficulties they might have been dealing with this past year – even if it is for a short while.
"I really just hope that, regardless (of the outcome), the audience can just feel us and feel our love and warmth inside of this intimate space that we're creating," Davis said.
Yun is currently the theater | film | television editor for the Daily Bruin. She was previously an Arts reporter from 2019-2021. She is also a third-year communication and Asian American studies student at UCLA.
Yun is currently the theater | film | television editor for the Daily Bruin. She was previously an Arts reporter from 2019-2021. She is also a third-year communication and Asian American studies student at UCLA.