Devin Mallory to showcase his definition of love through introspective dance solo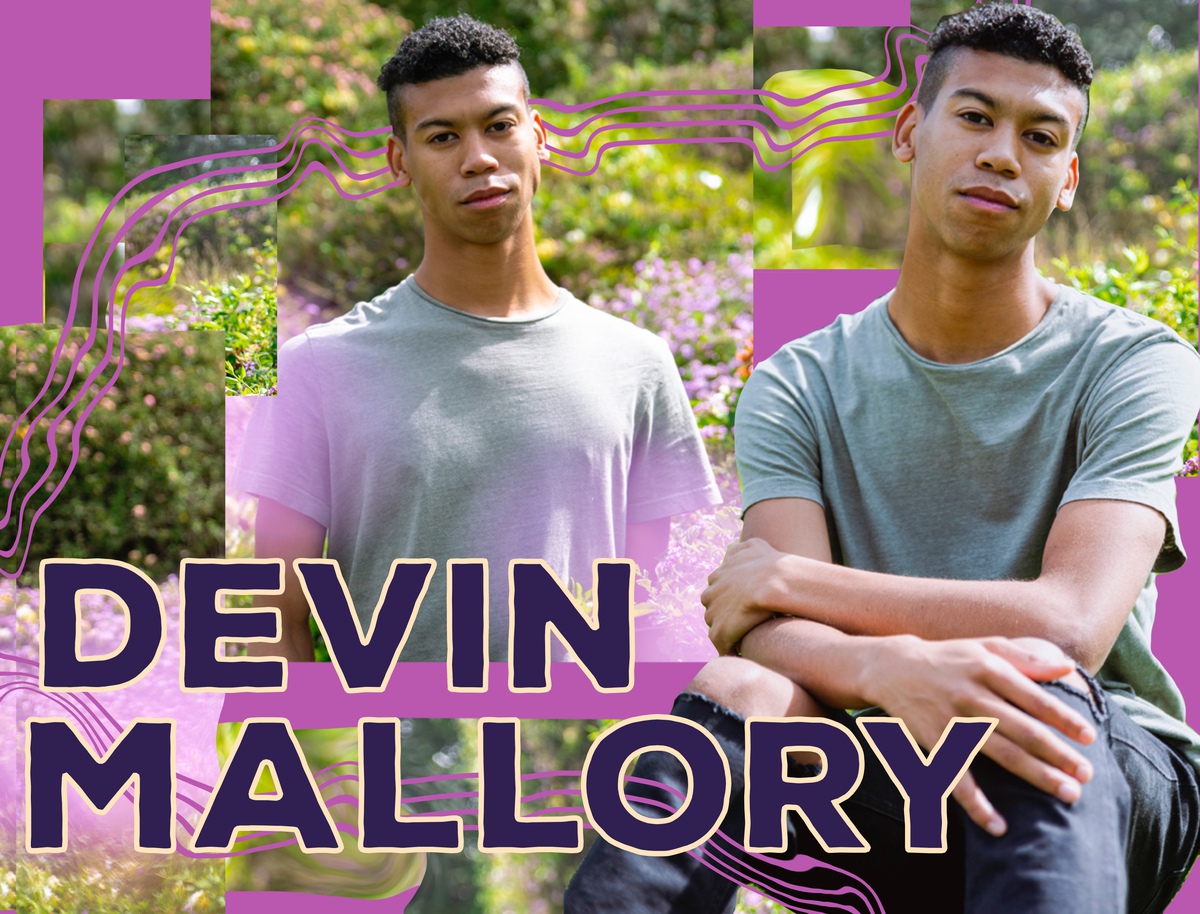 Fourth-year dance student Devin Mallory will premiere his solo dance performance to Ilene Woods' "So This Is Love (Cinderella's Song)." (Photo illustration by Ashley Kenney/Assistant Photo editor and Emily Dembinski/Illustrations director)
Devin Mallory will be showcasing his definition of love on stage.
The fourth-year dance student will be performing a dance solo to Ilene Woods' "So This Is Love (Cinderella's Song)." Mallory said his performance stems from a traumatic childhood experience with his father, leading him to incorporate clips from the finale of "The Fresh Prince of Bel-Air" that depict the unstable relationship Will Smith has with his father. Mallory said the clips share a similar experience he had with his father as a child and has been a heartfelt work that he has been working on for the past two years.
"I'm trying to embody a kind of my own reflection of what love was for me as a child," Mallory said. "(My childhood experiences) changed the definitions of love for me."
The introspective performance implements movements that reflect Mallory's own mental space while he was ruminating over this conflict. He said he uses fluid movements to both symbolize a time of innocence before his childhood became difficult and a place of content and moving forward. However, he said the harsh movements within the piece depict moments of struggle in his mind.
Mallory's passion for dancing started at a young age when he would perform for his relatives at family events, eventually becoming serious about the art after taking dance classes. By dancing throughout the pandemic, Mallory said he realized how important opportunity and accessibility are for performance art. He said having performers share their passions at Spring Sing is ideal as the pandemic has restricted them from showcasing their art.
Mallory's close friend Allison Chao helped film the video for his performance at Point Dume in Malibu. The fourth-year communication student said the pair began brainstorming by watching Mallory's audition video and finding a location that has open space. In regard to the outcome of his solo, Chao said she hopes viewers will recognize the creativity and time Mallory has put into his performance.
"This performance is so different (from) what he does on the field," Chao said. "(The audience) will see a side of Devin that doesn't normally get seen on the field when he dances."
Spring Sing talent director Karina Maciel said Mallory's audition video was moving and emotional because it was specific to his experiences. Maciel said she hopes the audience will feel the emotions they have been suppressing and open up to their loved ones after watching the moving performance.
"The emotion in the piece will set him apart, and it'll make you feel so much emotion for him," Maciel said. "(His performance) is something he holds very dear to him, and it's going to be a surprise for everyone in the show."
As the first man to be on the UCLA dance team, Mallory said his position still comes as a shock to him but also a privilege. Despite the hate he receives on social media, Mallory said he inspires younger male dancers to reach out to him and ask for guidance in their own journey.
"Something that was really impactful for me were younger audiences reaching out to me, especially through Instagram," Mallory said. "Boy dancers of color (were) reaching out to me saying they were inspired by me, and they're so happy to see someone that could represent them."
Although Mallory said he has previously performed at Spring Sing as part of the dance group Outspoken, this year's piece is something he will be experimenting with alone. With all the troubles he went through as a child, Mallory said he is happy to share his story with the audience through dance.
"I am hoping that this piece does get to show a bit more of myself," Mallory said. "I get to express my dance journey but also take it a little more personal."