University of California urges federal government to resume visa services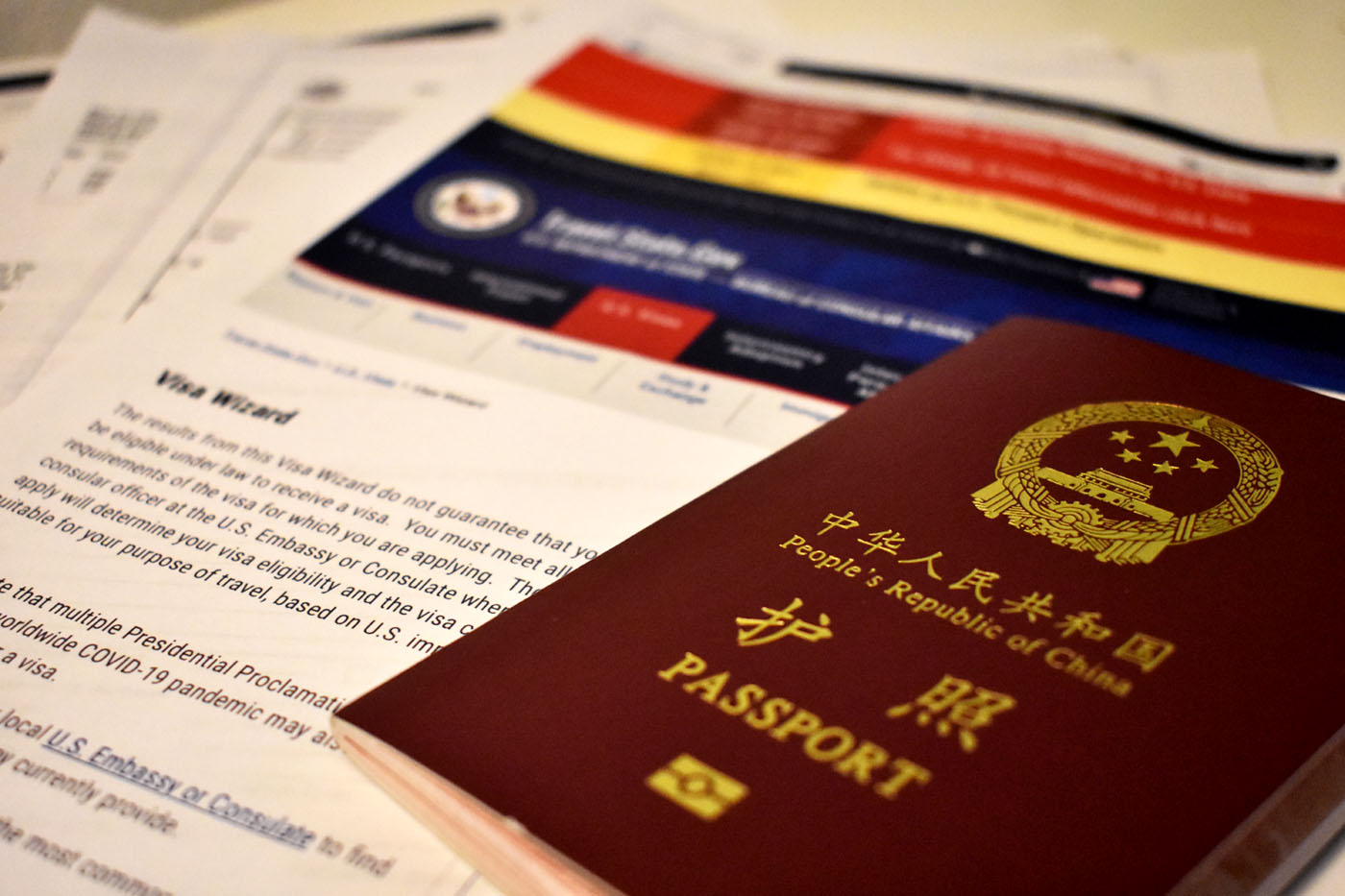 Incoming international students can still obtain their visas to start school in the fall but may face delays in scheduling their visa appointments. (Jingshu Wu/Daily Bruin)
The University of California is advocating for the federal government to resume visa services for international students in anticipation of the upcoming academic year.
The UC Office of the President urged the Department of State and Department of Homeland Security to resume visa services, expand the waiver for in-person interviews and grant online interviews for international students experiencing delayed visas, according to an April 30 letter signed by UC President Michael Drake and all 10 university chancellors.
UCOP also requested the federal government issue guidance for universities to support incoming freshman and transfer international students.
As of April, 76% of U.S. consulates remain fully or partially closed to routine visa processing, which affects approximately 71% of visa applicants, including international students, according to a report by the Cato Institute.
Nearly 16,000 international UC students were unable to enter the U.S. in fall 2020, according to the UCOP letter. Among the 16,000 included some international students who left the country during the start of the pandemic and incoming students who were never able to enter the country after their acceptance into the UC.
The State Department has responded to the letter sent by the University and has agreed to expand consulate openings to process visa applications, but only continuing students are eligible to waiver in-person interviews, UCOP spokesperson Stett Holbrook said in an emailed statement.
In addition, the Department of State said students enrolled in a full-time program of study that commences on or after Aug. 1 should be able to obtain a student visa as long as they meet the eligibility requirements for a visa, Holbrook added.
If pandemic-related restrictions continue, Holbrook said remote instruction would still be available for international students.
Since last summer, federal and public health regulations have constrained international students from entering the U.S.
Bakur Madini, the Undergraduate Students Association Council international student representative, said he hoped the University would push the government more, but he added that the University was not entirely to blame as there were many government regulations that constricted the institution from acting.
Madini said there were two main points of contact between UCLA and the federal government, which includes UC's intervention in a now-rescinded July 6 U.S. Immigration and Customs Enforcement policy last year, said Madini, a second-year physics and pre-economics student. The ICE policy would have prevented international students from staying in the country unless they took a fully in-person course load during the pandemic.
[Related Link: New ICE policy restricts incoming international students from entering US]
UC faculty and officials were also involved in advocacy efforts against the Trump administration's policy that planned to limit international student visas to no more than four years, which would make applications for visa extension more difficult if they did not finish their degree in four years, Madini added.
Ashima Suvarna, a graduate student from India, said she was initially accepted to UCLA in fall quarter 2020, but, because of the pandemic, her acceptance was deferred to fall quarter 2021.
Because of the rise of COVID-19 cases in India, the U.S. embassy and general consulates offices in India are closed and all upcoming appointments for visa interviews were canceled, Suvarna said.
All routine visa appointments, including in-person and interview waivers, in the U.S Embassy New Delhi and the consulates in Chennai, Hyderabad, Kolkata and Mumbai are canceled in light of the travel suspension, according to the U.S. Embassy to India.
Because of these circumstances, Suvarna said she must apply for an expedited appointment to receive her student visa. Since students are not allowed to apply for an expedited appointment more than 60 days before their program start date, Suvarna remains unable to acquire a student visa, she added.
In early April, nearly 20 universities in New York signed a joint letter to the Department of State and Department of Homeland Security to raise their concerns for international students, which prompted Survarna and several international students to write their own petition to UCLA and Drake, Suvarna said.
Suvarna added that they were planning to send their petition to UCOP in the first week of May if the UC did not take any action, but the UCOP had already sent their letter April 30, citing the same demands as the joint letter from the universities in New York.
The joint letter urged the federal government to waive in-person interviews and consider authorizing exemptions for students in the midst of current travel restrictions.
Suvarna said although the UC's responses have been supportive last year, she felt they were often delayed and lacked clarity, so she was happy that the UC had sent a letter to the government before the release of the student-coordinated petition.
"(Sending the letter) seemed like a very supportive move," Suvarna said. "And that pretty much convinced (international students) that we might be able to get a visa appointment in time and join our colleges of choice this year."