Q&A: Actors discuss future of 'High School Musical' franchise in roundtable event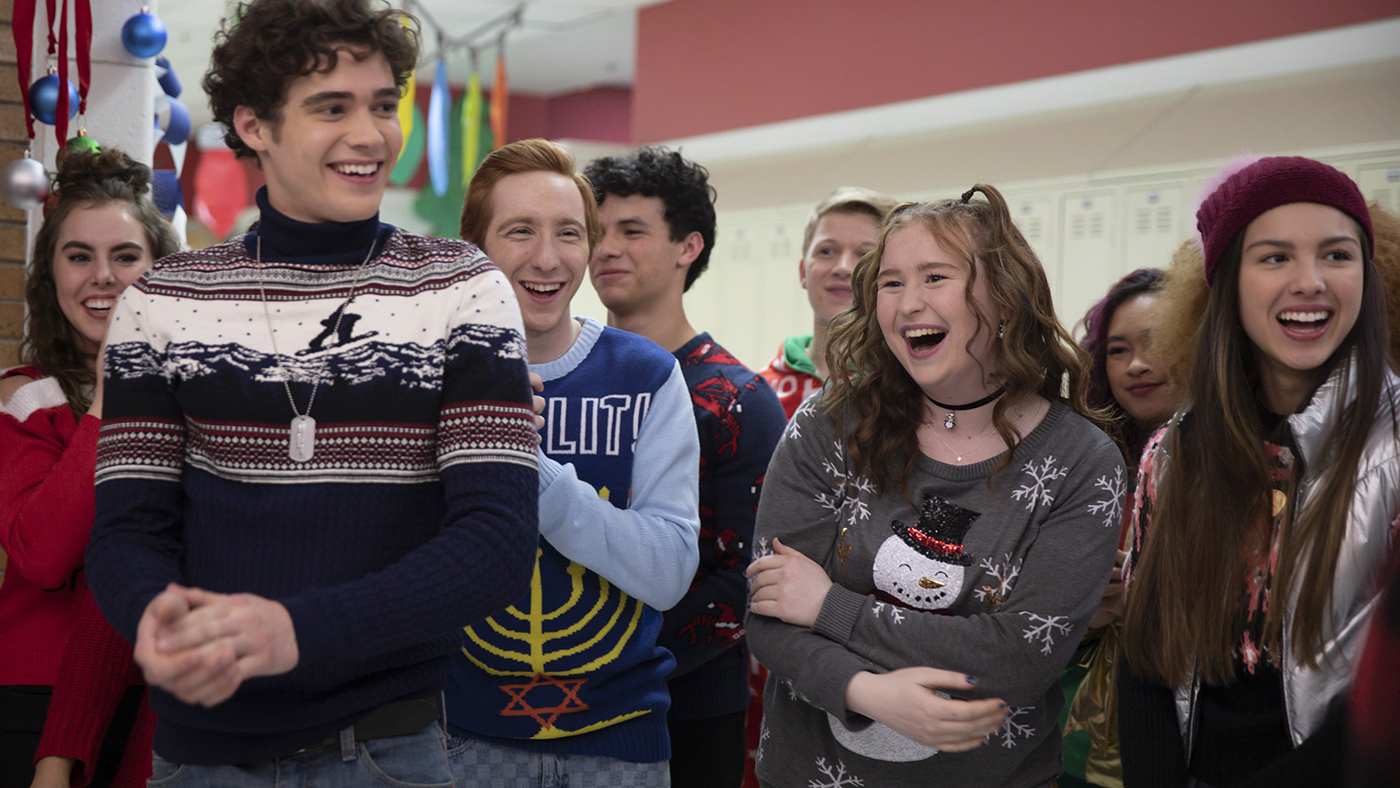 (Courtesy of Disney+/Nick Sokoloff)
"High School Musical: The Musical: The Series"
Created by Tim Federle
Disney +
May 14
This post was updated May 16 at 6:32 p.m.
School is back in session, Wildcats.
Premiering Friday on Disney+, season two of "High School Musical: The Musical: The Series" drops back in on the East High School students as they get ready to stage a production of "Beauty and the Beast" for their spring musical. But in doing so, they'll have to go head-to-head with their rival North High School to win a prestigious and cutthroat theater competition.
Series regulars Joshua Bassett and Matt Cornett spoke with the Daily Bruin's Alexis Jones and other college journalists from across the country in a virtual roundtable organized by Disney. The actors discussed what to expect in the upcoming season as well as living up to the "High School Musical" film franchise while making the show its own.
[Related: 'The Falcon and the Winter Soldier' season 1 recap – episode 6: 'One World, One People']
Question: How do you think the storyline this season will resonate with theater kids and high school students alike?
Matt Cornett: Something that's really great about this season is the characters start to focus more on the rivalry and the competition of some new characters and with North High. Something that they start to realize is that rivalry and competition doesn't matter. Winning awards doesn't matter. What really matters is having your tribes, your friends, the people that love you surrounding you, and that is the best that you can have. I think it's just a matter of not letting shiny things blind you and hide what really matters.
Q: What are your thoughts on coming into season two, and how are these thoughts different from season one?
Joshua Bassett: Season two is double everything – the singing, dancing, drama and the fun. I personally am very much obsessed with this season. There (are) so many new characters, too. We really expand the universe. It's very exciting to try a bunch of new stuff and go further into all these characters that everybody loved from season one.
MC: The great part about having so many different characters is there (are) so many different stories and things for different people to relate to. I think (that) something great that we've still been able to hang on to is the relatability.
Q: Do both of you find yourself resonating with your character on their journey?
MC: I've always said even from season one, EJ truly is a good guy deep down. He really wants the best for everyone, but he got himself in trouble a lot with putting himself first, thinking about himself before others and acting before he thought (through) his actions. The great thing is that you get to follow him this season as well, watching him figure himself out and figure out that he doesn't have to put on this perfect persona and (to) just be yourself. That's something that's important for everyone.
But me personally, I know EJ and I are very similar in the fact that when I care about someone or I love someone, I care with my whole heart and I love with my whole heart. I truly always do want the best for everyone, and I think EJ is very much the same way.
JB: Ricky just goes for things, and he puts everything he's got into everything he does. I resonate with that. Another thing is no matter what, even though he's trying his best, he falls on his face sometimes, and he's still figuring everything out. He's still learning how to love and what that even means. I think that resonates with me a bunch, and so it's interesting learning from my character and experiencing his experiences through the show.
[Related: TV review: 'Star Wars: The Bad Batch' establishes canonical continuity in premiere episode]
Q: A lot of people started calling this series a new "High School Musical." Did you ever feel any pressure to meet those standards set by the trilogy or did it always feel separate and different?
MC: By doing "High School Musical" in our first season, there definitely was a little bit of the anxiety of making sure we were doing it right. We were all really happy with the way that it was done, and we got to pay respects to the films but also branching off, doing our own thing and having our (own) music and stories. I think the writing, all of our producers and the incredible cast did a great job of individualizing ourselves from the film while also still having the respect (for) the films.
JB: I was a little bit apprehensive when I first heard about the show because I was like, "This is going to ruin 'High School Musical,'" and then as soon as I read the script, I totally (got) it. This isn't "High School Musical 4." This is a totally different universe because we're living in a reality in which we grew up watching "High School Musical," so I (thought), "This is perfect."
Of course, we're in such great hands with (showrunner) Tim Federle. Everyone in the cast is brilliant and brings so much good to the table that I wasn't worried about it because I knew how strong and wonderful our show was. But it's still cool to be part of the "High School Musical" family, that's for sure.