'Jupiter's Legacy' explores lives of superheroes, themes of power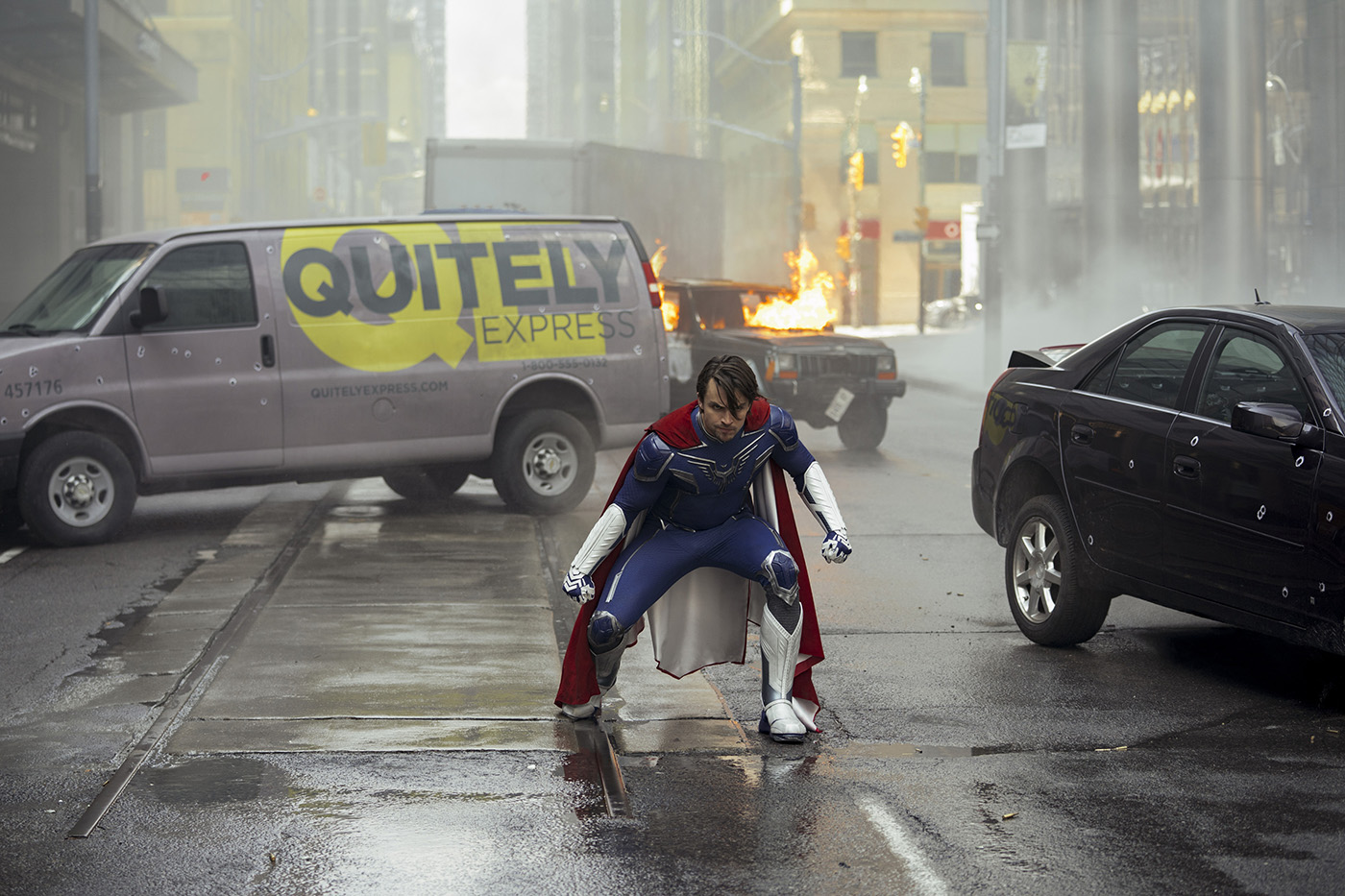 (Courtesy of Marni Grossman/Netflix)
"Jupiter's Legacy" takes a peek behind their illusory facades in an attempt to humanize the superheroes that people put on a pedestal.
Based on the Mark Millar comic book series, the new Netflix show "Jupiter's Legacy" dropped today. The eight-episode series explores the friction that old and new generations of superheroes have with each other as they struggle to appease societal expectations. Ian Quinlan, who plays the antihero Hutch said the show also touches on themes of power and privilege.
"(In the show,) we basically see how an institution over 100 years old … has gone unquestioned for quite some time," Quinlan said. "And now we're at a pivotal point where the (people are) asking, 'Do we need to change?' Some of these people are saying, 'Hey, these guys have been flying up in the sky for so long that they forgot about people on the ground.'"
But Andrew Horton, who plays protagonist Brandon Sampson, said concerns about power in the show are not limited to the relationships between the heroes and the ordinary citizens. They also permeate within the superheroes' familial structures, which he said result in the issues and dysfunction that his character faces.
"Brandon has all of this power and yet he's crippled by it because no matter what he does, he's not going to be good enough for his father," Horton said. "So even though you're in these positions of power, most of (the heroes) are powerless, and I think that's what's so interesting about (the show)."
[Related: 'WandaVision' season 1 recap – episodes 1 and 2]
Additionally, in a genre where good and evil is usually well-defined, the distinctiveness of "Jupiter's Legacy" stems from its willingness to traverse through the nuance of morality, said actress Elena Kampouris. Despite her character Chloe Sampson's superhero powers, she said Chloe nevertheless remains privy to human issues as evidenced by her struggle with drug addiction.
"I don't condone what people do wrong," Kampouris said. "However … what causes (them)? What is the pain behind (them)?" Behind the circumstances, the decisions that we make can't be cut and dry. There's so much in between to unpack, and that's what's so interesting because you have those stark contrasts."
The characters' shades of grey capture a realistic portrayal of human growth, and the uncertainty that comes with it parallels how people react to modern societal issues, said veteran actor Matt Lanter. Playing George "Skyfox" Hutchence, he said the show's complex rendering of its characters speaks to what separates recent superhero projects from those made in the past. The complex development of characters in superhero shows can be attributed to the heightened intelligence of the television audience today, he said.
With the exception of Quinlan and Kampouris, Horton said most of the superhero cast also had to partake in a lengthy scanning process for superhero suits at a specialist studio. Delving further into their clothing's significance, Quinlan said costume designer Lizz Wolf told him that Hutch's jagged, mismatched clothes were supposed to match his anti-establishment ideals. Similarly, Kampouris said each character's costume serves as an extension of their identity.
"Honestly, if I was wearing a suit, I probably would have felt wrong because it just doesn't mesh with Chloe's outlook (with) everything," Kampouris said. "It would have felt like it was going against her all being."
[Related: Oscar-nominated costume designers share experiences at TFT panel]
The intricacy of the costume designs may have slowed down the production process, but Horton said this allowed the cast members to bond and ruminate over their roles. Despite not having a scene together, Quinlan said he and Horton still discussed their characters' abandonment issues with each other, allowing them to understand their roles more deeply.
Ultimately, Horton said "Jupiter's Legacy" debunks the false binary that equates power to invincibility. The figures people idolize face real and personal issues, and he said it is through their inability to meet people's grand expectations that their vulnerability becomes apparent.
"('Jupiter's Legacy') really focuses on these intermediary relationships – it's almost more of a drama than it is a superhero action-packed show," Horton said. "(It touches) upon socioeconomic, political, religious factors … It just gives it that extra dimension that other shows don't have as much of, and it's really exciting to unleash it in the world."