Incoming students look forward to possibility of in-person UCLA experience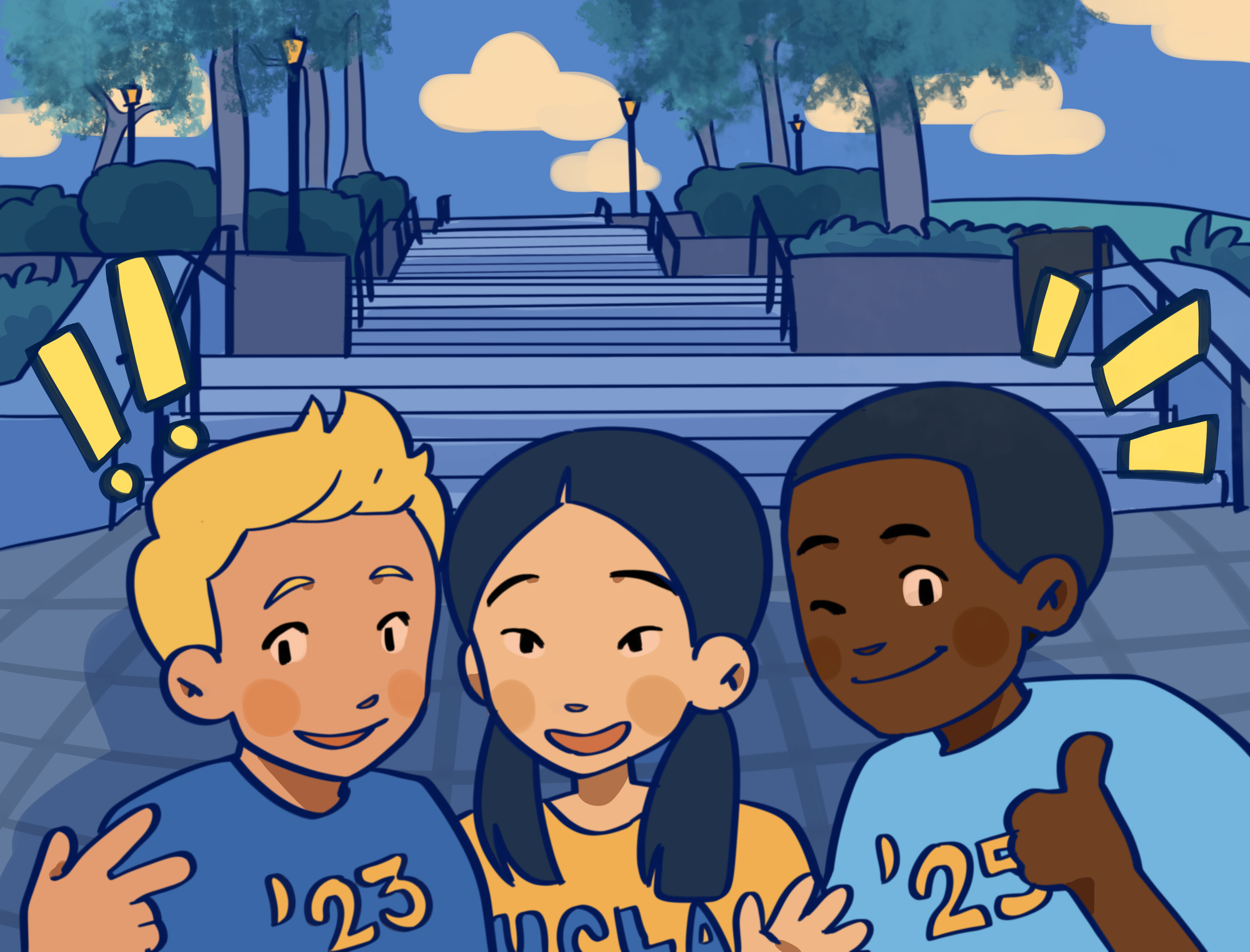 (Katelyn Dang/Daily Bruin)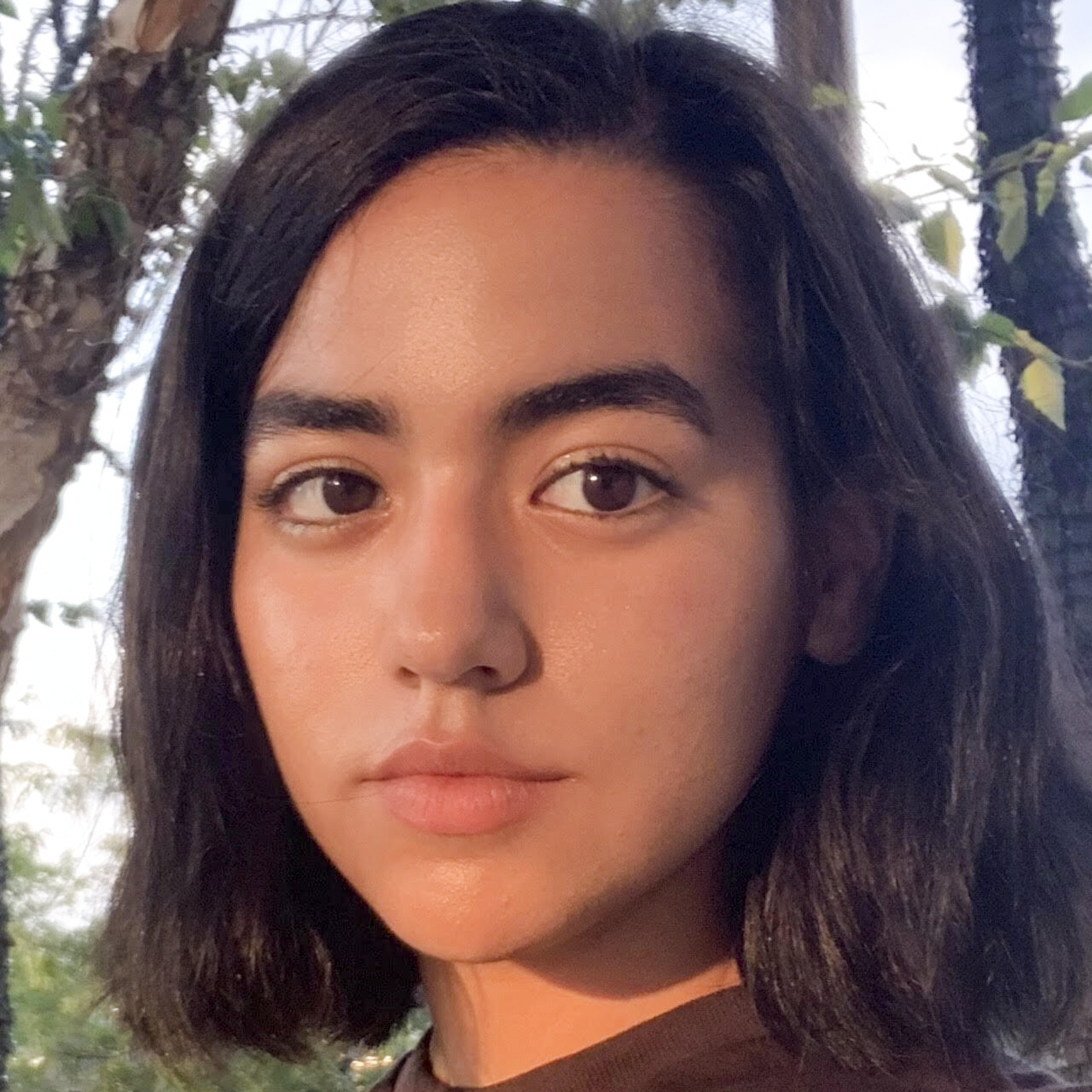 After applying to eight schools with UCLA as her top choice, Alicia Kuo cried in excitement after she opened her admissions letter online.
With COVID-19 restrictions slowly rolling back in California, UCLA's incoming students have accepted admission offers with the possibility of an in-person first quarter.
[Related: LA County to ease restrictions, continue reopenings as it moves into yellow tier]
Kuo, an incoming first-year pre-business economics student from Diamond Bar, California, said she was happy to be able to join the friendly campus community and go to a college only about an hour's drive from her home – she had applied only to universities on the West Coast in the hopes of staying near her family.
Kuo said she hopes to experience the school friendships and atmosphere she missed during her senior year of online high school classes during the pandemic. The camaraderie of in-person learning with other students would be welcome after the past year, she added.
"I feel like that interpersonal connection and being able to see my classmates, whisper to them, 'What did the teacher just say?' or something like that is what really makes going into an in-person quarter worth it," Kuo said.
Although she found college application season stressful, Kuo said she is glad to have accepted a place at UCLA. She added that she hopes to join UCLA's Circle K International, a community service organization, once she arrives on campus and is excited to see friends from her time in Key Club, a community service club for high schoolers, who are now studying at UCLA as well.
Other students are also excited to further explore their majors and have an opportunity for greater independence if able to study on campus.
Andrea Gomez, an incoming fourth-year sociology transfer student, said she was looking forward to becoming more independent by living further from her hometown of Torrance, California, and expanding her knowledge of her major with UCLA's highly ranked sociology program.
However, she said she did feel some doubt upon applying to UCLA – discouraged by competitive admissions statistics, she nearly did not apply.
"I was really nervous applying," Gomez said. "It's just really crazy to me how they accepted me and I'm like, 'You know what, maybe I should go. Maybe it's a sign.'"
Angelina Sun, an incoming first-year undeclared social sciences student also hopes for greater independence by moving far away to study at UCLA – she currently lives with family in Beijing.
Although it may be somewhat difficult to live in a new country and culture, Sun said she believes she will quickly adjust as she gets to know her new classmates, as well as enjoy Los Angeles' warm weather.
Additionally, Sun said she felt that UCLA would give her more freedom to explore different fields of study. In China, she said, higher education is more rigid, and it is more difficult to explore different majors.
Although online learning has offered greater flexibility during her last year of high school, connecting with teachers and peers can be much more difficult, said Najda Hadi-St. John, an incoming first-year sociology student from Oak Park, Illinois.
She said she feels she will learn better with in-person instruction and hopes that she will be able to live in a dorm this fall and explore LA and the university. UCLA should take steps to ensure most students are vaccinated and in-person classes are safe, she added.
"Being able to move from like a small town to a big suburb seems really fascinating, and I think when I was looking and comparing colleges, the idea of being in LA and all the exciting opportunities was amazing," Hadi-St. John said.
[Related: Pandemic forces incoming students to alter their expectations of college life]
Hadi-St.John also hopes to explore different clubs and said she was interested in joining student media organizations once she is in Westwood, such as The Bruin or FEM Newsmagazine.
Iris Craige, an incoming urban and regional planning graduate student, is currently an intake/program coordinator at the East Bay Community Law Center and was originally committed to a different program, but her admission to UCLA saw her change her plans. She hopes to use her master's degree to work in California city planning to increase the accessibility of transportation and affordable housing.
"I decided I didn't want to be an attorney, but I wanted to still work in something to do with cities and supporting people," Craige said. "So I decided to go into city planning. … I see that as a huge challenge that the clients that I deal with face: affordable housing, access to transportation."
Simone Evans, an incoming third-year sociology transfer student from Rancho Cucamonga, California, graduated high school in 2008 but was not able to attend university because her father became ill soon after. Now, she hopes to make the most of her college experience at UCLA.
"Transferring to a school like UCLA, I knew that I would be getting a great education," Evans said. "But also, I want that big college campus culture, I want to be able to go to football games, I want to be able to go to social events, I want to check out like the clubs, and I knew that UCLA had everything to offer."