New PEER Lab uses sensory experiences to explore music from global perspective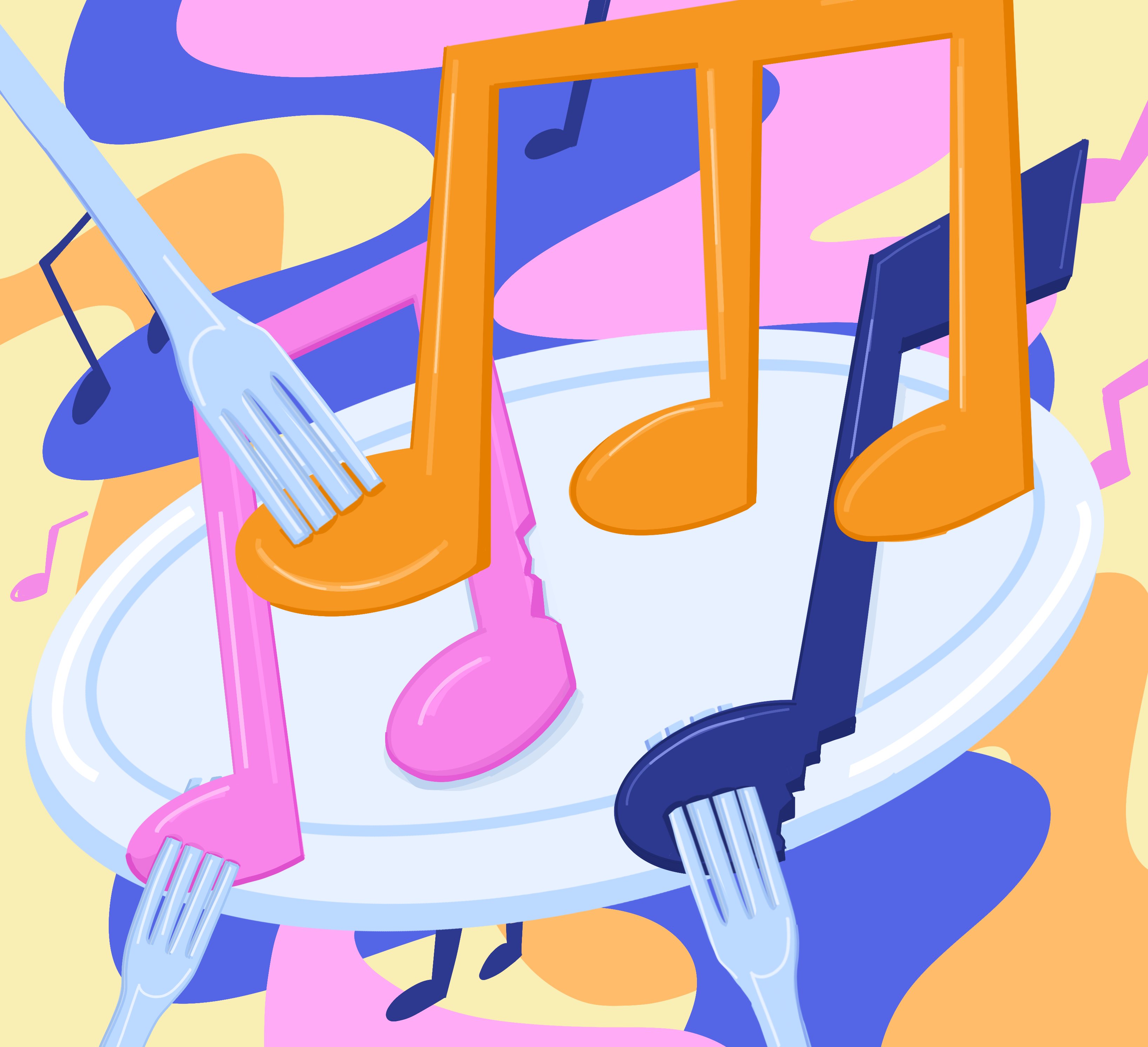 (Emily Dembinski/Illustrations director)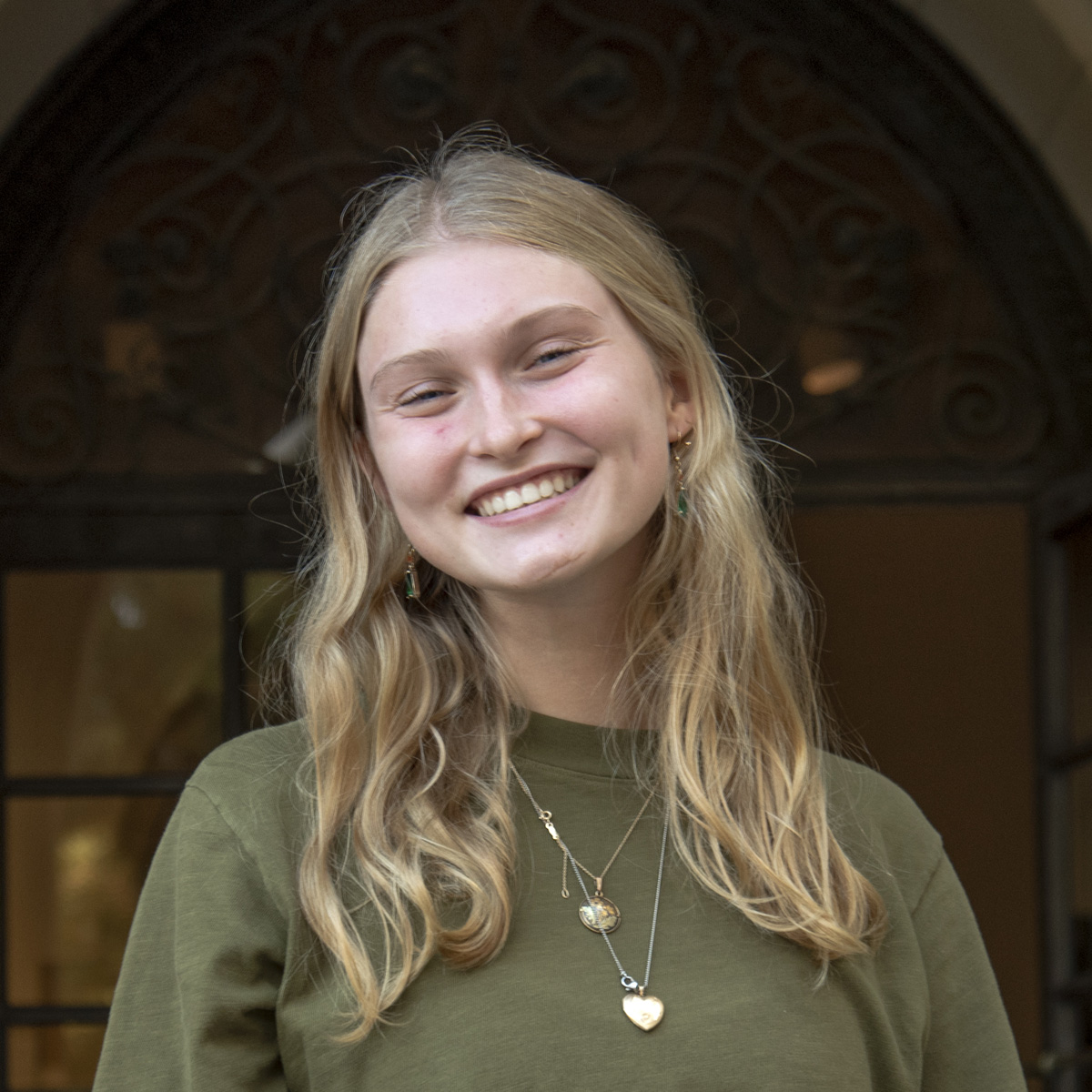 This post was updated May 2 at 10:44 p.m.
New research is building a recipe for uniting the senses.
As a new addition to the Herb Alpert School of Music, the Practice-Based Experimental Epistemology Research Lab explores the realm of creative practice through an experiential and experimental lens. Founded by director and professor of musicology Nina Eidsheim, the PEER Lab lauched its debut event "Soundtrack to Creativity: Refiguring American Music Authors" April 29. The event is part of the community-building portion of the lab, but Eidsheim said its research focuses on breaking down the currently narrow academic methodologies that surround the senses.
"The PEER Lab is always trying to think about how can we – from a multisensory assumption – explore music and the ways that we understand and feel," Eidsheim said. "I create knowledge around music."
The lab's research also focuses on marginalized and excluded musical work, she said. Western music has long determined what is deemed legitimate knowledge, and Eidsheim said its hold over how people understand music excludes much of the world's population because other cultures may use different methods of music notation and discussion. One of her current projects, "Music Beyond Metaphor," analyzes Western metaphors in music, such as describing melodies as ascending and descending, and works to build a new language and space for expressing musical understandings, Eidsheim said.
"That whole project is trying to help us articulate in a more nuanced way to think (about) what's going on when we make, listen to or are affected by music," Eidsheim said. "I think the Western vocabulary is very important and very effective in so many ways, but I don't think it really helps us very well in understanding why we're so moved by music or repelled by other music."
[Related: Alumna shares vocal ability, engages with Instagram followers via 60-second clips]
However, the PEER Lab is not limited to just music. The lab's graphic designer Juliette Bellocq said the power and limitations of language can be applied to all experiences, especially since people often develop thoughts to only address the mind rather than the whole sensorium. In her work, Bellocq said she translates the lab's work into visuals that juxtapose loud colors and intimate imagery with the goal of creating mini stories that emphasize sensory reactions.
Since the lab does not always have the language to express its work, Bellocq said the use of metaphors and analogies is helpful to make the concepts accessible to everyone. The language of the kitchen, for example, provides an easy access point in its branding because the metaphor lets everyone jump in and because there will be a real kitchen, Bellocq said.
"(Instead of traditional branding,) we were much more interested in developing a wide variety of visual ingredients that could be reassembled as if you were cooking them in the kitchen to create multiple dishes with different flavors, as opposed to come up with scenarios that prepackage what (the PEER Lab) should be sounding like, looking like," Bellocq said.
Bellocq uses her pantry of visual elements to provide recognition for and invite viewers into the PEER Lab, said Charlie Stuip, copywriter and social media assistant at the lab. Stuip, a second-year film and television student, also creates entryways into the lab through her writing. Working in partnership with Eidsheim, Stuip said she crafts small bites of text to stimulate viewers in the form of flashcards, which are then paired with Bellocq's graphics. Stuip said the layered pieces found on the website and social media pose sensory riddles to stimulate and welcome newcomers to the lab.
"We at the lab can tie and cite (the riddles) to some academic concept that we're working on, but we want our social media to make people researchers in their own right, because hopefully they are internalizing those questions physically," Stuip said.
[Related: Student records rendition of 'Godspeed' after cover gains popularity on TikTok]
Eidsheim also utilizes the concept of the dinner table in the lab's kitchen metaphor, where everyone can bring ingredients and make creations, all while being nourished by the communal aspect, she said. The dinner table space extends to the upcoming event, categorized as one of the lab's Family Meals, where authors of the "Refiguring American Music" series – of which Eidsheim is a co-editor – will discuss the music they listened to while writing, Stuip said.
As the lab eventually transitions into a physical space, Eidsheim said she hopes the PEER Lab can become a place to feed curiosity, bring together a varied group of people and encourage active participation. Beyond that, she said the lab aims to create and expand vocabulary in the realm of music as well as deconstruct societal limitations.
"The large scale goals and dreams (of the lab) are to help decolonize academia, and help academia, dominant culture and places of power be more inclusive in making people less wrong by including all kinds of knowledge bases," Eidsheim said.
Durgin is currently the music | fine arts editor. She previously served as an Arts contributor from 2020-2021. She is a second-year English student from Meridian, Mississippi.
Durgin is currently the music | fine arts editor. She previously served as an Arts contributor from 2020-2021. She is a second-year English student from Meridian, Mississippi.