UC organizations express optimism in response to Biden's potential Title IX reforms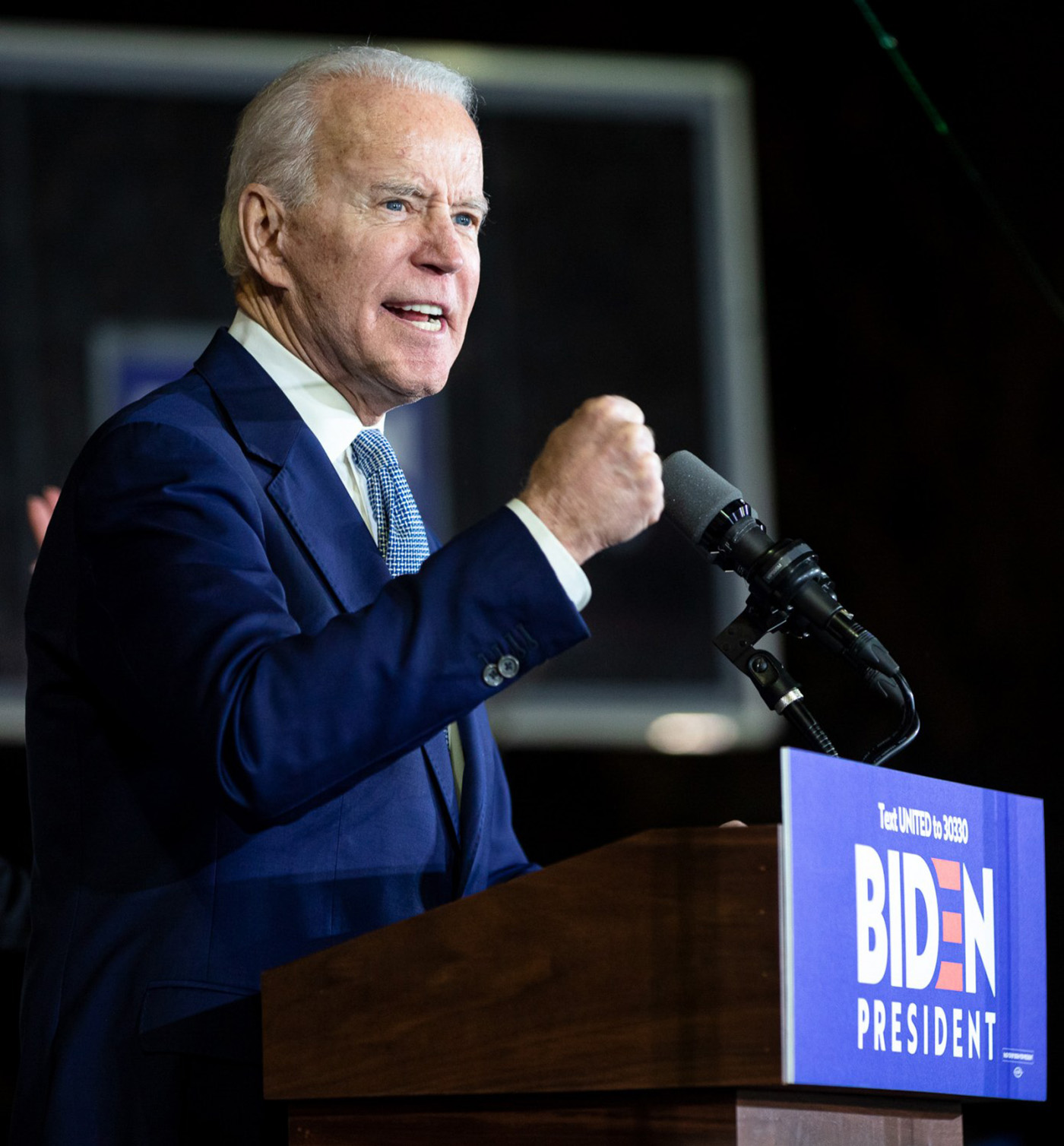 Some sexual assault survivors' rights groups are optimistic about President Joe Biden's plan to reform the Title IX system and hope that he will make the legal system more considerate of survivors. (Tanmay Shankar/Daily Bruin senior staff)
Some sexual assault survivors' rights groups think President Joe Biden's plan to reform Title IX policies introduced by the previous administration could make the legal system more considerate of survivors.
The Department of Education released a letter to students and educators April 6 expressing its intent to hold a public hearing to receive suggestions for its planned revisions of Title IX. The letter stated the DOE will reexamine regulations that were put in place by former Secretary of Education Betsy DeVos in August and included live hearings, cross-examinations and a narrowed definition of sexual assault.
Biden also signed an executive order March 8 that affirmed freedom from discrimination based on sex or gender identity and from sexual violence in schools. The order said that while these principles are stated in Title IX, Biden's administration aims to resolve inconsistencies.
At the time, UC officials and students expressed discontent with DeVos' Title IX changes, arguing the rules were harmful toward those who had survived sexual abuse.
DeVos' rules narrowed what constituted sexual harassment and require survivors to participate in live hearings that allow for both the accuser and the accused to be cross-examined. Neither cross-examinations nor live hearings were mandatory prior to DeVos' Title IX regulations.
Clare Glavin, a fourth-year political science student and co-director of the campus policy committee for University of California Coalition for Reproductive Justice, said she hopes the Biden administration consults organizations that support survivors, rather than the rights of the accused, which DeVos prioritized.
"It'd be great to see these policies be more survivor-centered and trauma-informed," Glavin said.
Ashvi Luthra, a third-year political science student and a co-director of the campus policy committee for UCCRJ, said the UCCRJ also hopes Title IX changes diverge from heteronormative stereotypes about sexual assault.
"A lot of times we forget that anyone can experience domestic violence, sexual harassment, sexual assault," Luthra said.
Students of color, low-income students, LGBTQ+ students and students with disabilities are much less likely to report sexual violence, be believed or succeed in an investigation, Glavin said.
UC Speaks Up, an organization that researches sexual violence and advocates for policy change, found that students from minority communities felt uncomfortable using available resources for reporting or recovering from sexual violence. Students claimed that Title IX offices did not have diverse counselors and did not address how intersectionality affects survivors.
Jennifer Wagman, an assistant community health sciences professor and director of Violence Prevention Research at UCLA's Fielding School of Public Health, said she thinks mandated reporting – a federal policy obliging faculty to report any instance of sexual violence they hear about – should either be removed from Title IX or be more publicized to students.
All UC employees, except for those who are identified as confidential resources, are considered "responsible employees," meaning they are mandated by law to report to the Title IX office whenever any sexual violence or harassment is disclosed to them.
Although the intent of mandated reporting was to catch patterns of sexual violence by individuals on campus, suspending a student is often the worst punishment they will receive, said Wagman, principal investigator at UC Speaks Up. She added that suspension may not prevent the same perpetrator from committing future offenses.
Claire Amabile, a public health and social welfare graduate student, said mandated reporting also silences survivors who struggle to come forward with their experiences and may deter them from seeking help afterward.
Biden did not state any plans to change the policy of mandatory reporting in the executive order or the letter by the DOE.
Amabile, who is also a research project coordinator for UC Speaks Up, said she thinks the Title IX system should be replaced with a new system that is more survivor-oriented and confidential. However, she added that she is happy Biden is planning to rescind regulations that are harmful to survivors under the current Title IX regulations.
Wagman said DeVos' administration argued that the previous definition of sexual assault was too broad for the serious nature of sexual assault and could lead to false accusations.
However, limiting the definition of sexual violence invalidates student experiences, Wagman said.
"It's unethical and not accurate for policymakers or institutions to define how somebody experiences their own lived exposure to something," she said.
Emily Murray, a public health graduate student, said DeVos' Title IX regulations abolished the requirement for schools to quickly resolve Title IX cases within a 60-day time limit, which may lengthen investigations. Survivors may have to miss classes and face more stress and mental health repercussions during the prolonged proceedings, she added.
Murray said she was sexually assaulted when she was an undergraduate at Wheaton College in Massachusetts and had reported the incident to the school's Title IX office. Murray said the incident happened in October 2016, before DeVos' Title IX changes, adding that the process was already lengthy and stressful.
Murray said the Title IX process quickly became difficult. She felt the process did more to protect the university than serve the best interests of survivors. The lengthiness of the process made her decide to drop the case and move on, Murray said.
After the DeVos Title IX policies, students and faculty faced more difficulty with reporting sexual violence, as universities are only compelled to open investigations on the most "egregious" cases, Glavin said.
Students and activists are still optimistic that Title IX will develop into a more survivor-oriented system.
Glavin said she's looking forward to seeing what happens at the hearing Biden is going to hold on the topic of potential changes to Title IX.
"That'll be exciting to see if they actually do take survivors organizations' input seriously, and if they do, that's a huge step in the right direction," Glavin said.