UCLA study presents genetically modified stem cells as promising HIV treatment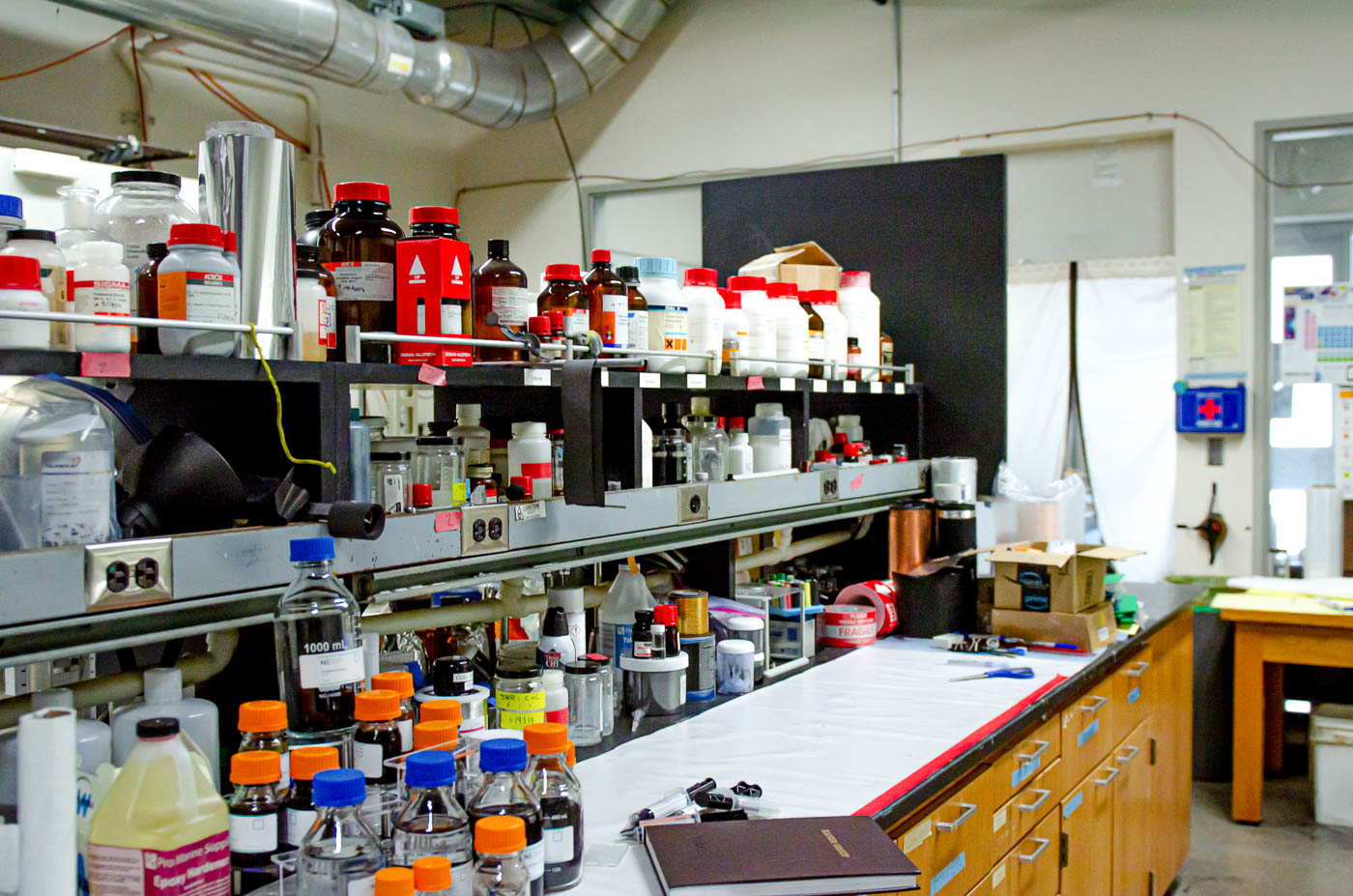 A recent UCLA study found that genetically engineered stem cells could potentially lead to more effective gene therapy to treat and possibly cure HIV infections. (Daily Bruin file photo)
Genetically engineered stem cells could be used to create a longer lasting and more efficient gene therapy to treat – and potentially cure – HIV infections, a UCLA study found.
In this study, researchers modified human immune cells called T-cells – which recognize and kill infected cells whose surface molecules match the T-cell receptor – to specifically target cells infected by HIV, said Scott Kitchen, an associate medical professor at the David Geffen School of Medicine and the UCLA AIDS Institute. HIV must be actively replicating in infected cells for the T-cells to recognize it, he added.
HIV attacks and weakens the human immune system, allowing it to persist in infected individuals for their entire lives, Kitchen said.
The study brings researchers closer to a functional cure for HIV, meaning the dormant HIV may remain in the body, but the individual's immune cells can effectively kill cells that reactivate HIV and minimize the body's viral load, said Anjie Zhen, first author of the paper and assistant professor of hematology oncology at UCLA.
"That's the ultimate goal that we want to achieve so that they don't have to take drugs anymore and they can live like a normal person," Zhen said.
About 38 million people worldwide are currently living with HIV, according to the Kaiser Family Foundation. Though treatments such as antiretroviral therapy can suppress the virus, there remains no cure for HIV.
HIV is a sexually transmitted disease that spreads when the virus is present in the bodily fluids of an infected person and enters the bloodstream of an unaffected person. The virus is also often spread through the sharing of needles to administer drugs.
The study's genetic therapy is not limited to HIV. It could also be applicable to other diseases, such as cancerous cells, which may remain dormant in the body, Zhen added.
Previous attempts to use genetically modified T-cells to target HIV did not succeed because most of the extensively processed cells were defective when put back into the human body, Kitchen said. The few modified T-cells that did work were then unable to replenish their numbers and could still be infected and killed by HIV.
This new approach works because stem cells are genetically modified then put into the patient, where they can continue to develop into improved T-cells for the patient's entire life, Zhen said.
The stem cells develop into genetically modified T-cells through natural processes and behave just as a natural T-cell would, Kitchen said. Unlike a normal T-cell, however, the modifications prevent HIV from infecting the enhanced T-cells, he added.
The new modifications also enable the enhanced T-cells to behave similarly to memory cells – cells that remember a virus after an initial exposure and remain in the body for long periods of time so they can quickly attack the virus if it returns – and are activated whenever HIV emerges from dormancy, Zhen said. The researchers' goal is to develop a therapy able to treat the disease once and then be done with it, she added.
"This solidifies a lot of the previous studies and provides us with a compound to go forward with – and therapy to go forward with – to treat people," Kitchen said.
The efficacy of this therapy will be tested first in monkeys, and if successful, the therapy will advance to clinical trials, Zhen said.
"The future of a world without HIV and AIDS is genuinely attainable, which is very exciting," said Sam Joslyn, director of cause engagement at the Pediatric AIDS Coalition at UCLA.
HIV disproportionately affects marginalized communities, Joslyn said. Although HIV infection rates may be decreasing overall, people of color, transgender people, sex workers and people who inject drugs remain highly vulnerable to contracting the virus because of the stigma that surrounds both the virus and their personal identities, he added.
Discriminatory attitudes of health care workers toward members of marginalized communities can lessen the quality of care for these individuals, and fear of discrimination due to testing HIV-positive can make infected individuals less likely to seek medical care, according to Avert, a United Kingdom-based charity dedicated to raising awareness about HIV.
[Related: The Quad: Living with HIV in 2016–Has anything changed?]
This study is a big step toward getting this genetic therapy technology to the clinic, and in combination with antiretroviral therapy and other approaches, a potentially curative strategy for HIV infections for everybody, Kitchen said.
"We're very excited about taking these next steps in trying to cure HIV infection," Kitchen said.