Graduating students of various backgrounds react to UCLA's plans for commencement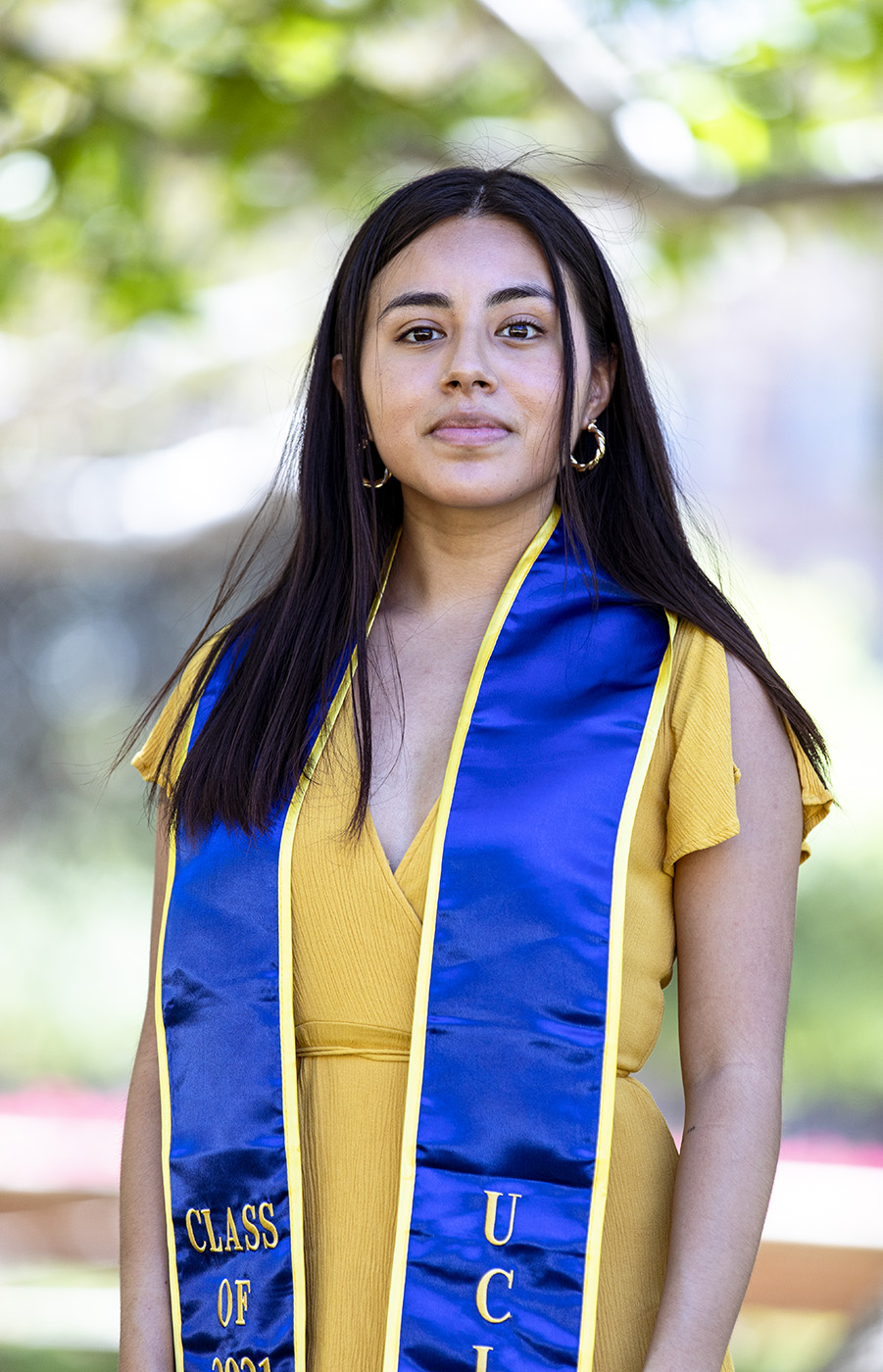 Evelyn Hinojosa hoped to honor her family's sacrifices that helped her attend UCLA by having them attend her graduation. (Justin Jung/Daily Bruin senior staff)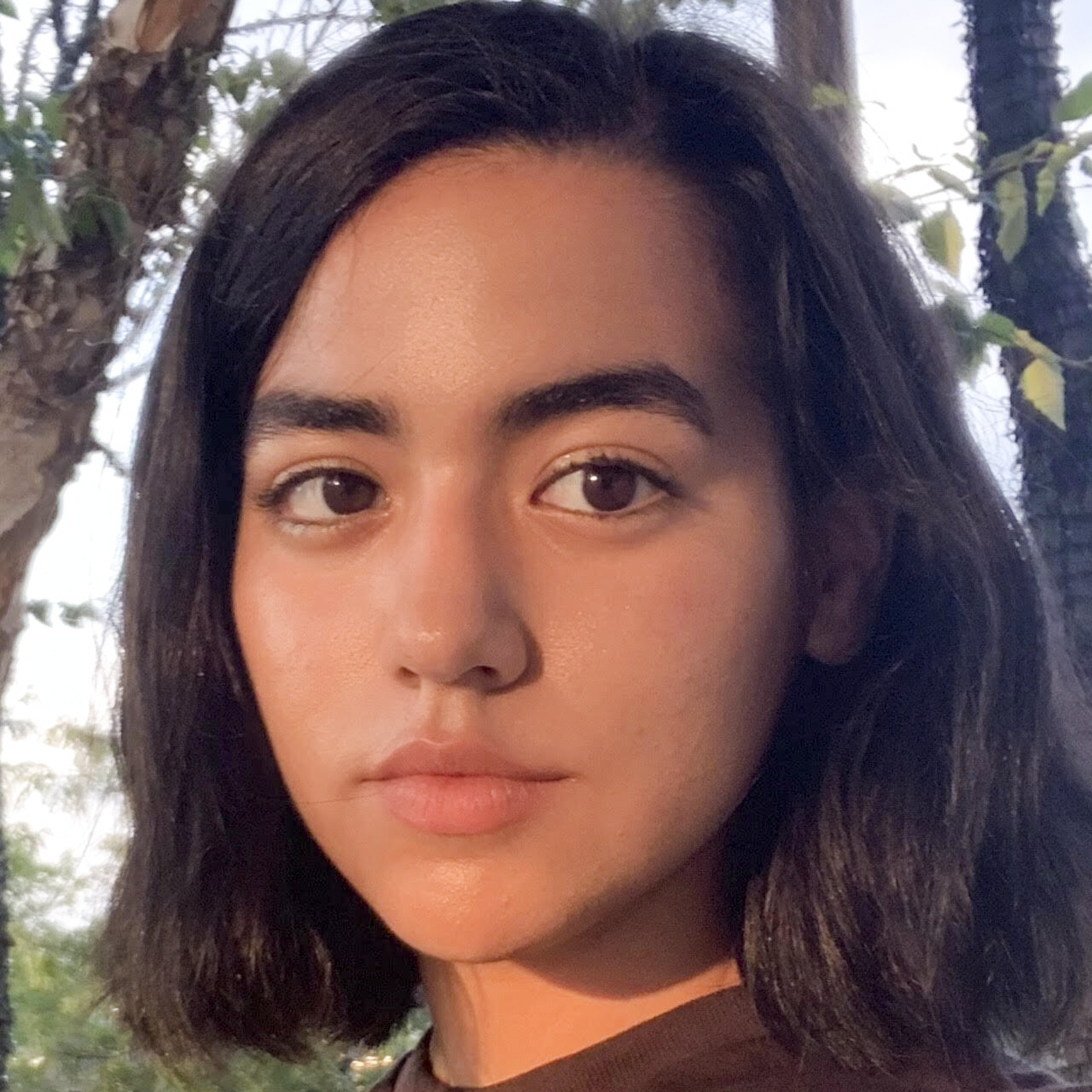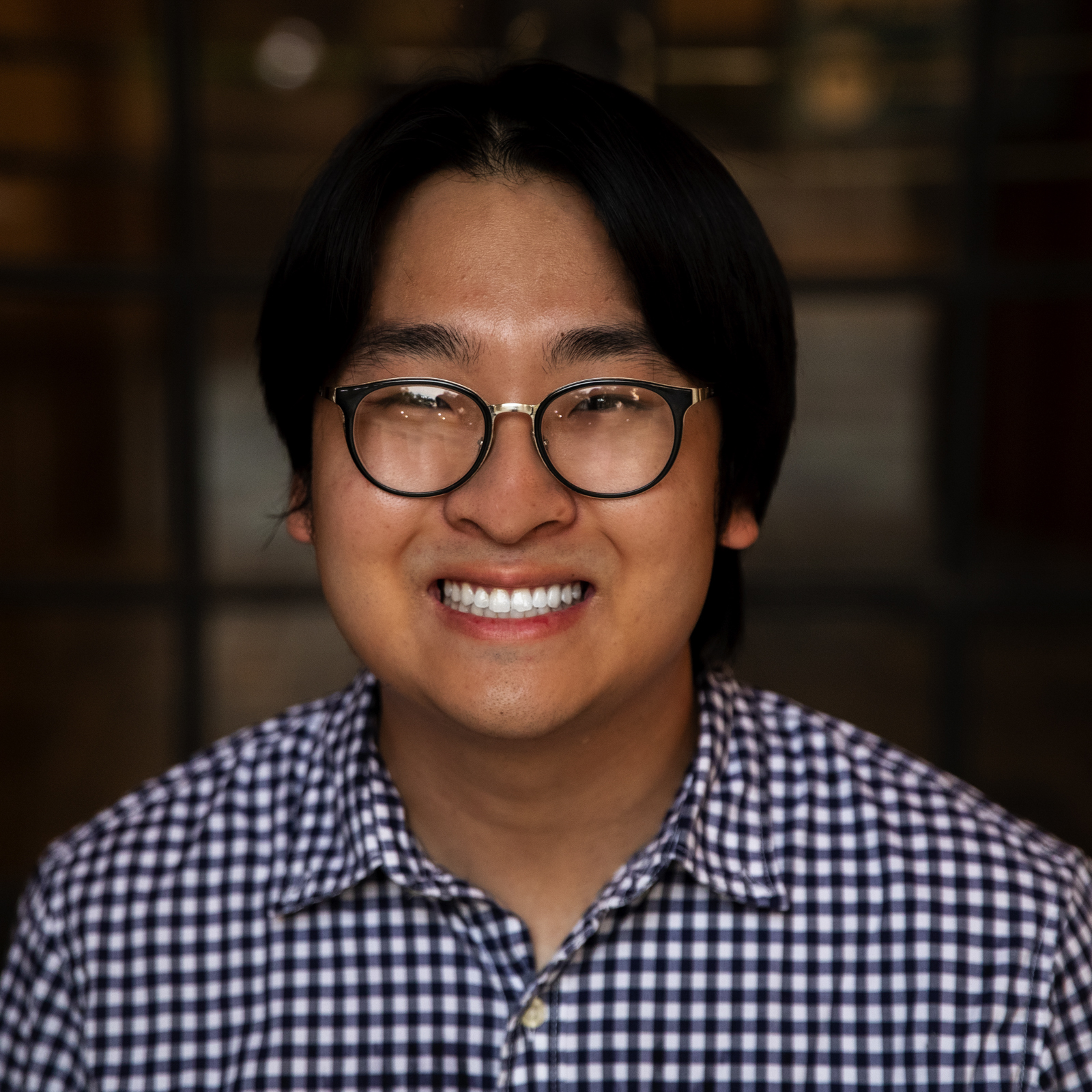 It wasn't until her junior year of high school that Evelyn Hinojosa knew she wanted to go to college.
Then, it wasn't until her third year at UCLA that Hinojosa could picture herself walking across the graduation stage.
As the first in her family to attend college, the fourth-year human biology and society student faced many challenges to make it to UCLA. Coming from a low-income, single-parent household, Hinojosa did not have college counselors at her high school and could only afford to apply to colleges that offered her an admission fee waiver.
After hours of studying for the SAT, receiving application help from USC student volunteers and helping her friends who didn't have outside help with their essays, Hinojosa got into UCLA.
Hinojosa's challenges did not end with her acceptance to UCLA.
Transitioning to college academics proved challenging, despite her enrollment in the UCLA Freshman Summer Program. Moreover, her professors often did not fully understand the difficulties she faced as a first-generation student, Hinojosa added. Still, she is proud to graduate this spring.
When UCLA announced April 13 that it would hold in-person commemorations for the class of 2021, some students said they were dismayed to hear that the procession would not welcome the graduating class' friends and family.
First-generation college students and students from marginalized communities said they were among the most affected by the news that they couldn't invite their families, whom they had leaned on throughout their college careers.
UCLA is planning to livestream the processions and hold full in-person graduation ceremonies for the classes of 2020 and 2021 at a later, but unspecified, time.
[Related link: Seniors reflect on leaving friends, UCLA as spring quarter moves online]
Hinojosa said she was taken aback by the news that her family would not be allowed to attend, as her family had persevered through many struggles to see her attend UCLA. Decades ago, Hinojosa's grandmother worked for years in food service to save enough money for Hinojosa's mother and uncle to immigrate to the United States.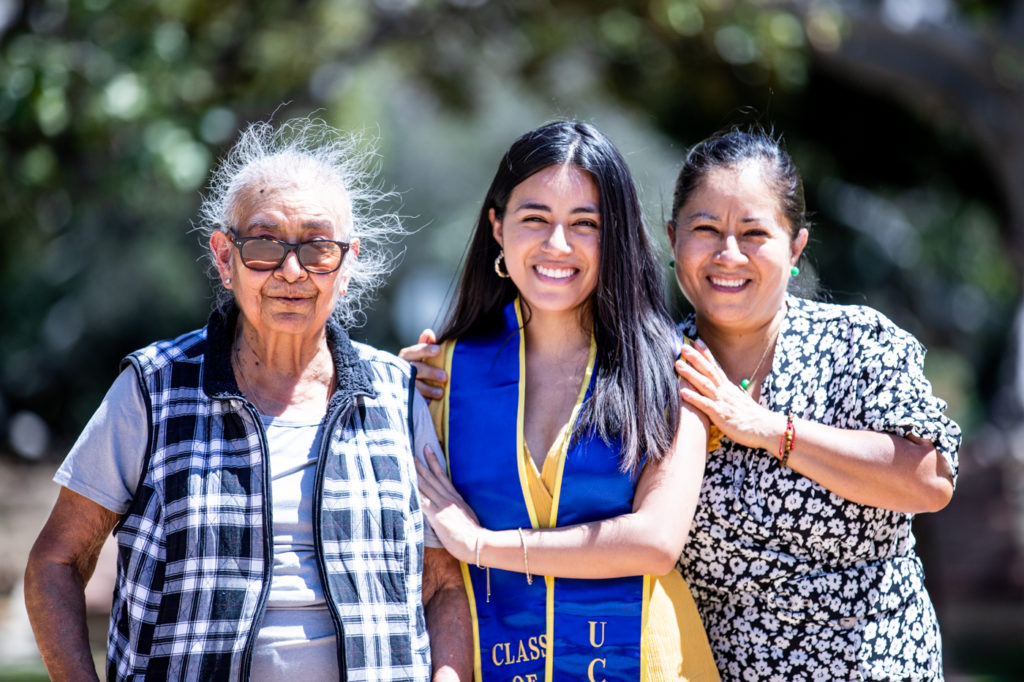 "That's what hurts the most, about me crossing the stage, and the effort that went into my family coming to the United States," Hinojosa said. "The thought that my grandma has persevered a lot, through a lot of hardships back in Oaxaca and coming to America. For her to not be able to experience (my graduation) would be very sad."
Celebrating graduation means more than just walking across a stage, said Oscar De La Rosa, a fourth-year human biology and society student who is also a first-generation college student.
"Students didn't just want to ritualistically walk along the stage," De La Rosa said. "They wanted somebody to be there, watching them do that."
Michelle Fausto was with her roommates, all of whom are first-generation Latina students, when she heard the news about graduation plans.
"It's a big deal for all of us, so we just felt this collective sadness among all of us," Fausto said. "We knew it was going to happen, but at the same time we had this glimmer of hope."
Fausto added that some of her peers might not fully understand what an in-person commencement with guests represents to first-generation students who had been dreaming of it since they were young children.
"I felt like it's not really my graduation," said Fausto, a fourth-year labor studies and political science student. "It's my family's graduation, it's my parents' graduation. They really invested the resources and the drive in me to pursue higher education, so it really is their doing."
Jacquelin Tafolla, a first-generation student, said her family's support was the cornerstone of overcoming difficult times. Coming from a low-income and single-parent household, she had faced the burdens of finances and rigorous coursework for the past four years.
The news of being unable to invite her family was particularly hard to swallow, said Tafolla, a fourth-year Chicana/o and Central American studies and labor studies student.
"We always say, within our family, that all of our achievements (are) literally, the Tafollas' achievements," Tafolla said. "We've all worked so hard, we've all supported one another. And I definitely would not have graduated had it not been for them giving me all their support."
Students from many backgrounds had been hoping to have family present to share the celebration, said Naomi Riley, the Undergraduate Students Association Council president.
"You hear a lot from students from Black, Indigenous, students of color, those communities, that our degrees are not for us," said Riley, a fourth-year political science student who is Black and Latina. "They're for our families, our families are who inspire us. They're who keep us going."
Dylan Aguirre, a fourth-year psychology transfer student, wished students were allowed to bring members of their households. He said since UCLA will be spacing out graduation ceremonies over multiple days, a limited number of guests could have been permitted to attend.
Although his parents would be watching online, they were disappointed that they would not be able to attend his graduation in person, which would be the first of the family, Aguirre added.
"Being the first person in my family to graduate from college is something that I take a lot of pride in," Aguirre said. "It really means a lot to be able to at least celebrate it in some way."
UCLA took into consideration the needs of students from underrepresented groups while planning a safe commemoration, UCLA spokesperson Ricardo Vazquez said in an emailed statement.
Some students said although they were disappointed by UCLA's announcement, they understood UCLA had to consider public health guidelines amid the COVID-19 pandemic.
Xavier Pua, a fourth-year sociology transfer student, said he understands that pandemic restrictions are in place for a reason. Pua added that although it would have been nice to spend a year on campus, he is ready to leave UCLA. After a gap year, Pua plans to apply for graduate programs in social work.
Elizabeth Hartwell, a fourth-year political science transfer student, said she was thrilled that she will have even a small ceremony, adding that restrictions on attendance would make the ceremony more safe.
"Keeping our families and our communities safe is the most responsible thing we can do," Hartwell said. "Putting your community above just yourself is one of the most important things we can do as world citizens and as responsible adults."
Los Angeles County currently remains in the orange tier of California's COVID-19 reopening blueprint, the second-least restrictive designation. Indoor businesses have reopened at limited capacities and more than 6 million doses of the COVID-19 vaccine have been administered as of Friday in LA County, according to the LA County Department of Public Health.
Daniela Rodriguez, a sociology alumna from the class of 2020 who graduated virtually, felt happy for the class of 2021 because many of her friends will be able to walk across the stage to graduate this year.
However, Rodriguez said she is sad the class of 2020 has not been able to celebrate their graduation in-person because their graduation took place online. Not having an in-person commencement made it difficult to get closure on her departure from UCLA, Rodriguez said.
"I'd be lying if I didn't say that I also wish that it would have been a 2021 class and a class of 2020 ceremony," Rodriguez said. "I hope that UCLA will make up for it. … If not, I'm sure students will speak up about it."
As a first-generation college graduate, a graduation ceremony would have had a huge significance for her family, she said.
"It's a celebration of everything, that is, academic struggles, personal struggles, memories, it's everything that had to take place in order to succeed," she said.
A full in-person graduation could place some marginalized groups at greater risk of contracting COVID-19, especially because the pandemic has had a disproportionate impact on Black and brown communities, Fausto said.
With many still unvaccinated, Pua said he would hesitate to participate in an event that could put others at risk.
International students may have difficulty meeting visa requirements to be able to attend future commencement ceremonies, said Bakur Madini in an emailed statement, who is the USAC international student representative and a second-year mathematics/economics and political science student.
Students with families far from LA, such as out-of-state students, might find a silver lining in being able to virtually invite extended family who otherwise would not have been able to attend, said Alex Leve, a fourth-year psychobiology student whose family lives in Oregon.
Regardless of the circumstances, some graduating students are still looking forward to having something to celebrate.
"As long as we are safe and happy and healthy, that's all we can ask for this year," Hartwell said. "Many people have faced tremendous loss due to the pandemic, and all of the repercussions of that, particularly communities and families of color. I think being grateful for the little bit of joy that we get to celebrate here is what's key."
Jung is the 2020-2021 assistant Enterprise editor. He is also a news reporter and photographer for the Daily Bruin. Jung is a second-year global studies and geography student.
Jung is the 2020-2021 assistant Enterprise editor. He is also a news reporter and photographer for the Daily Bruin. Jung is a second-year global studies and geography student.