Action-thriller film 'Nobody' aims to offer relatable, character-driven storyline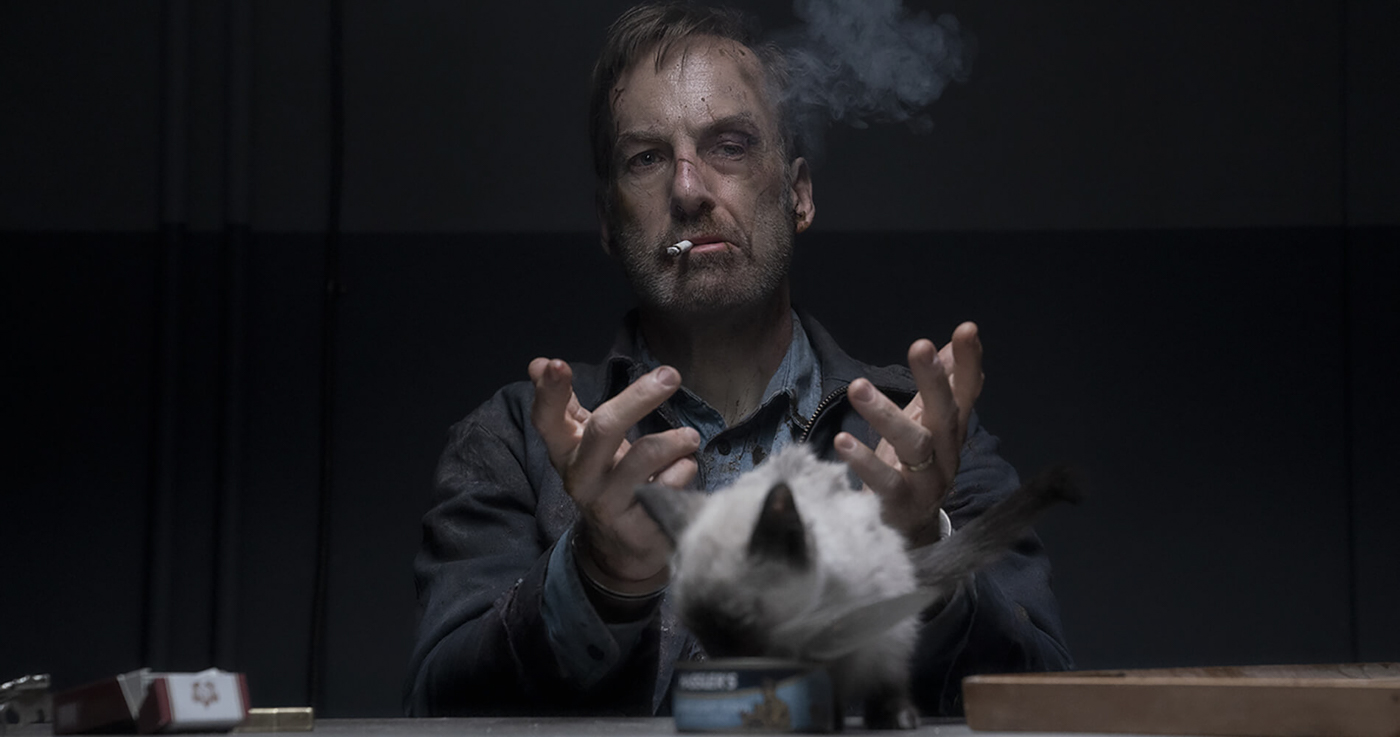 (Courtesy of Universal Pictures)
A calm, suburban lifestyle can turn upside down overnight.
Currently in theaters and available on video on demand starting April 16, the Universal Pictures feature "Nobody" follows Hutch Mansell (Bob Odenkirk), who used to be an auditor for the military and is now a suburban father trying to live a mundane life. After thieves break into his suburban home, and he fails to defend himself and his family, Hutch embarks on a violent path of his own doing to prove himself as capable of protecting those closest to him. Odenkirk said the film addresses certain frustrations and anger that many people are feeling, especially because of the pandemic.
"There's this shared experience that I think people can relate to, and if there's something this movie does is it lets you fantasize about the feelings inside you and … feel cleansed of those feelings," Odenkirk said. "The fact that people are feeling similar drudgery and frustration is fortuitous and utterly unplanned."
[Related: Oscars 2021]
The film's director, Ilya Naishuller, said while the film masquerades itself as an action-thriller, its main theme is addiction. Hutch is addicted to violence, Naishuller said, and his inner conflicts are the most interesting aspects of the film for him because "Nobody" is more character-driven than plot-driven.
One of the film's hallmarks is how Hutch is ultimately an antihero because everything that happens to him is due to his poor choices, Naishuller said. For example, when Hutch attracts the attention of the Russian mob, he hopes that the leader, Yulian Kuznetsov (Alexey Serebryakov) will follow him and engage in further bloodshed. Similarly, Odenkirk said while his character is focused on protecting his family, doing so is a conundrum for Hutch because his violent outrage ends up making more enemies for him.
"When Hutch expresses his rage, it creates more trouble for him than if he had just found a different, healthier way to deal with those feelings," Odenkirk said. "He actually puts his family in real danger because he allows his rageful instincts to play out."
In addition to the film avoiding the typical hero versus villain arc, the antagonist Yulian is also not a traditional antagonist. To illustrate, Naishuller said the members of the Russian mob in the film are also victims because while they are doing their business – criminal as it may be – they are not trying to take over the world or kill innocent people, which also subverts the Russian villain stereotype.
The mob and Yulian only engage in violence after Hutch starts a fight to satisfy his own violent cravings, Naishuller said. But while Hutch and Yulian differ in their motivations, he said the two characters' transformations are similar in how they both have violent instincts that clearly unravel in the film's final clash.
"The idea is that you have Hutch start off as someone who appears to be meek but really wants to come back to his wild side," Naishuller said. "And then you have Yulian who appears to be wild and crazy but really just wants to sing karaoke. … It's almost touching how they're total opposites but at the end, they're not."
[Related: 'Sound of Metal' reminds its audience about power of silence]
Similar to how "Nobody" subverts stereotypical characterizations, the film is ultimately rooted in family despite all the intense action, said RZA, who plays Hutch's adopted brother Harry Mansell. He said the film addresses the day-to-day struggles families can experience as well as their unconditional bond, making this theme the most realistic element of the film.
To illustrate, RZA said it is clear early on that Hutch and his wife, Becca Mansell (Connie Nielsen), have problems in their marriage, but in the end they were able to rekindle their relationship despite Hutch's violence. Likewise, RZA said Harry as well as the brothers' father, David Mansell (Christopher Lloyd), all reunite and come to Hutch's aid against the Russian mob at the end of the film – underscoring the familial theme. Through these narratives, Naishuller said the familial elements are able to stand out despite the action and violence.
"You don't want to do a straight-up action film," Naishuller said. "There's quite a bit more under the surface here, and I think the most special thing about the film is that even though it's R-rated, bone-crunching and violent, it's a feel-good family movie – I honestly believe that."
The film is also relatable in the sense of the mundane, Naishuller said. There are comical, accessible moments throughout the story, he said, such as when Hutch continuously forgets to take out the trash on time and misses the garbage truck. Naishuller said such everyday mishaps encourage the audience to naturally connect with Hutch despite his character initially seeming unconventional.
Along those lines, Naishuller said Hutch's narrative transcends that of an emasculated man since anyone can understand how he feels. No one wants to be humiliated, hurt or seen as less than what they are, and Naishuller said this relatability is also complemented by Odenkirk's persona and reputation. Odenkirk said Hutch's story reflects how challenging it can be for individuals to satisfy their desire to stand up for themselves while also doing the right thing for those closest to them.
"We all want to be effective in our world and strike back if we get attacked or victimized, but oftentimes you can only see that in a movie," Odenkirk said. "It's one reason we like seeing movies that play out violence and fighting back because we don't get to do that in life, and we can't."