Opinion: Disparities in COVID‐19 vaccination rates highlight racial inequity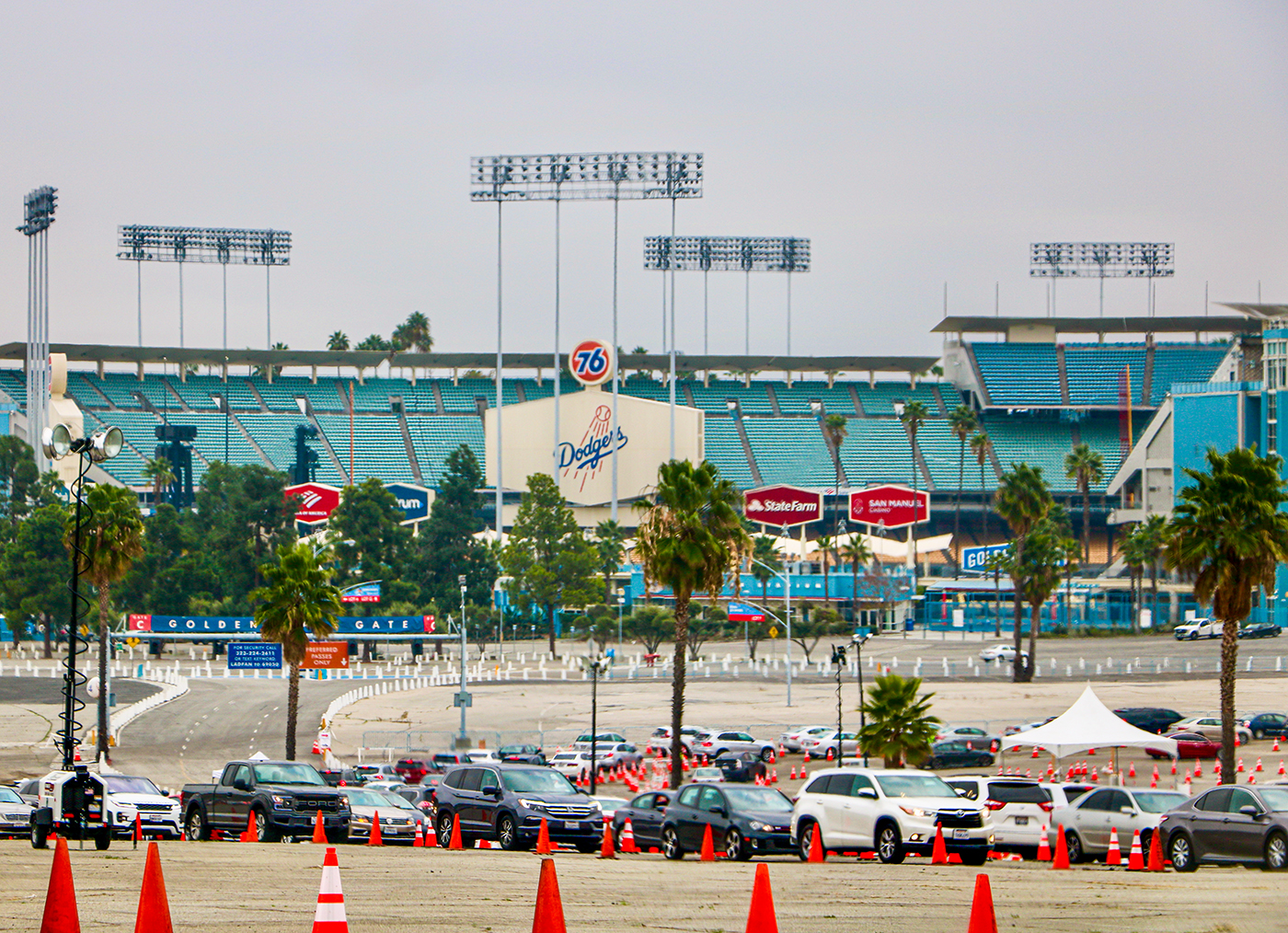 Racial disparities in vaccination rates across the U.S. are a symptom of structural racism. The COVID-19 pandemic offers an opportunity to tackle this head-on. (Noah Danesh/Daily Bruin)
Inequity and division along racial lines appear to be the only constants during this pandemic.
The percentage of vaccinated Black Americans compared to total vaccinated individuals is less than the population percentage of Black individuals in every state in the U.S that has reported race and ethnicity data for vaccinated people.
In LA County alone, through March 22, African Americans make up 5.5% of vaccinated individuals while white individuals make up 31.1% of vaccinated individuals, according to LA County Department of Public Health records. This does not reflect the county's ethnic makeup, which is 26.1% non-Hispanic and non-Latino white and 9.0% African American based on data from the U.S. Census Bureau.
These disparities reflect a larger issue in the United States: inequitable access to health care along racial lines. Health is determined by an individual's social identity – where one works, which insurance one holds and what comorbidities one already has.
The pandemic may have shed light on the true extent to which health disparities are woven into the country's fabric, but they've been around longer than anyone cares to admit. These inequalities are connected to historical injustices as well as other socioeconomic disparities among minority communities that must be addressed beyond the COVID-19 pandemic.
Dr. Fola May, a faculty member of the UCLA Center for Health Equity and co-director of the Global Health Education Program in the David Geffen School of Medicine, said Black and brown communities are more likely to live in areas where they can't socially distance. She added that many are also more likely to be essential workers, which puts them at a higher risk of getting COVID-19.
The lack of medical information reaching disadvantaged communities and an increase in misinformation also widens these disparities.
"I call it a problem with information, access and trust," May said.
Social media, which many are using to educate the public about the vaccine, may also cause more harm than good.
"A lot of things are being shared without it being verified," said Peiyun Lee, a molecular, cell and developmental biology lecturer at UCLA.
Another problem lies in how the medical community communicates with the public. For Dr. Keith Norris, a professor at the UCLA David Geffen School of Medicine, accessibility to medical language is a barrier that needs to be overcome.
"We continue to have a poor level of communication because science frequently wants to speak 'scientific' … and not communicate with the nonscience community," Norris said. "Sometimes, … the messages can be very patronizing."
Lack of confidence in the vaccine is a particularly prickly issue in minority communities. The medical community has a history of abusing communities of color to develop research. For example, the notorious Tuskegee Syphilis Study and the Puerto Rico Pill Trials withheld potentially lifesaving information from their participants.
The long-term effects of this abuse linger today. Only 42% of Black adults reported they would take the vaccine if available compared to 61% of white Americans and 83% of English-speaking Asian Americans, according to a Pew Research Center study.
Misinformation can play on this history to create especially dangerous situations. Conspiracies, when proposed to communities that have been knowingly mistreated by the medical establishment, can resonate more strongly, Lee said.
Microaggressions and unconscious physician bias contribute to continued mistrust in health care.
"It could be the physician, it could be the front desk, … if you feel like you're not getting information appropriately, you internalize it and the first thing you wonder is, 'Are they doing this to me because I'm a minority?'" Norris said. "And so that leads to distrust or reinforces distrust that may be there."
But the lack of information is just the tip of the iceberg. Minority communities also face obstacles when it comes to accessing the vaccine even when it is available to them.
The absence of a primary care provider, language barriers, less access to internet and smart devices and time slots during the workday make signing up for an appointment significantly harder for people of color, May said.
Communities that are less vaccinated are those the pandemic has more severely affected. The focus of vaccine distribution has centered around speed, but who gets the vaccine also matters.
Counties and states should focus vaccine distributions on areas where communities are at a higher risk. People must work together to promote veritable information and spread confidence in the vaccine. Health care professionals should help people of color build confidence in the vaccine by focusing outreach on underprivileged communities.
"I think that we need to embed a lot of the efforts directly in the community," May said. "We need community leaders speaking to community members."
Individuals can also make a difference. Community members who urge their peers to get vaccinated can encourage other people to do the same.
There will always be those who do not believe these issues are relevant. However, the pandemic can bring a large change in mindset for those who were unaware or doubtful, Norris said.
A change in mindset is the first step to policy change, which can affect long-lasting change even after the pandemic ends. Although overarching issues that lead to inequity cannot be solved quickly, we must work to bridge the gap during the pandemic and use it as a final warning that health care institutions in America require reform.
The road to change won't be easy, but time has long passed for inaction.