UC Regents recap — March 17-18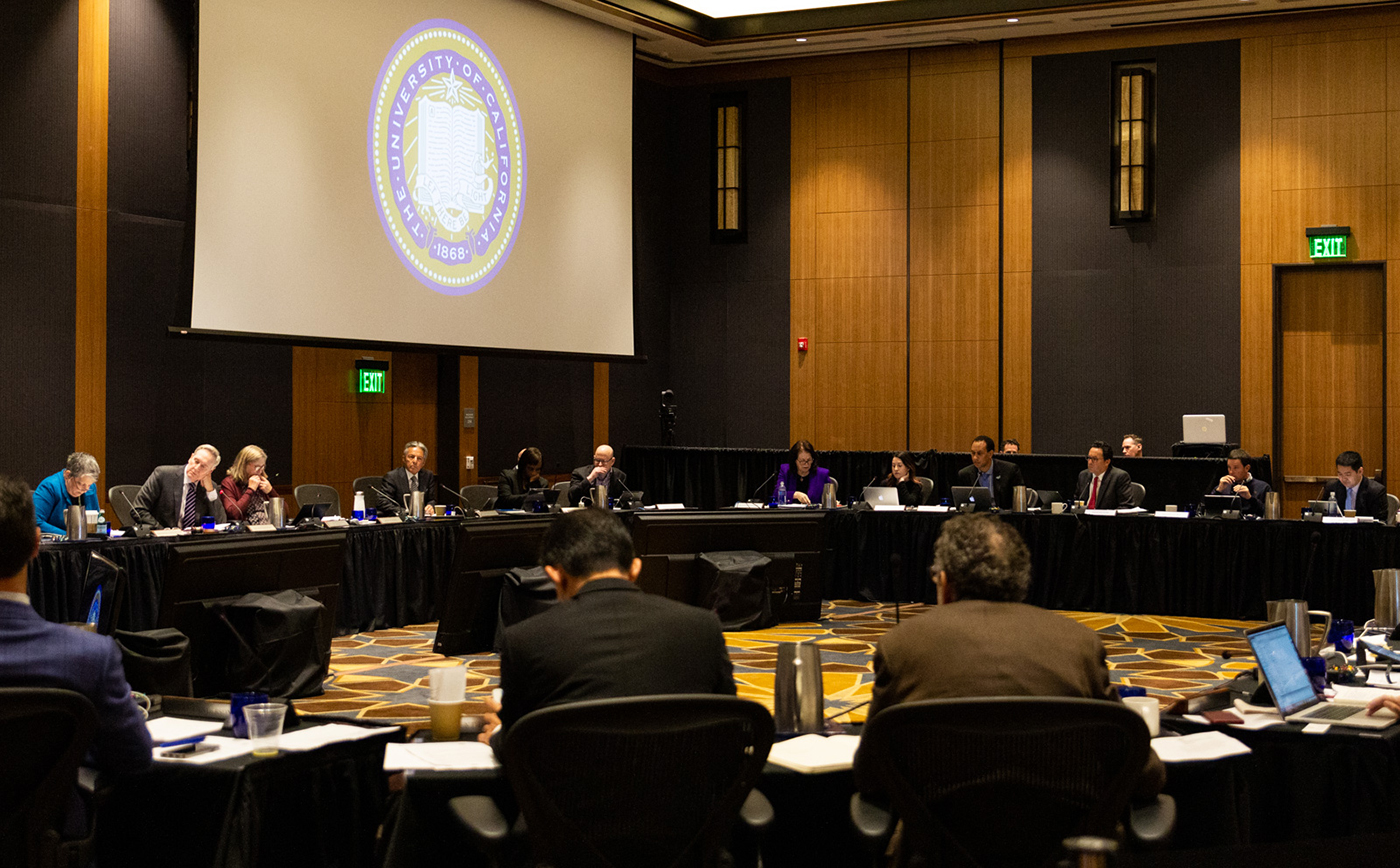 The University of California Board of Regents met for their bimonthly meeting March 17 and March 18. Over the two days, the board discussed equity gaps and admission changes they are making in response to audit reports. (Daily Bruin file photo)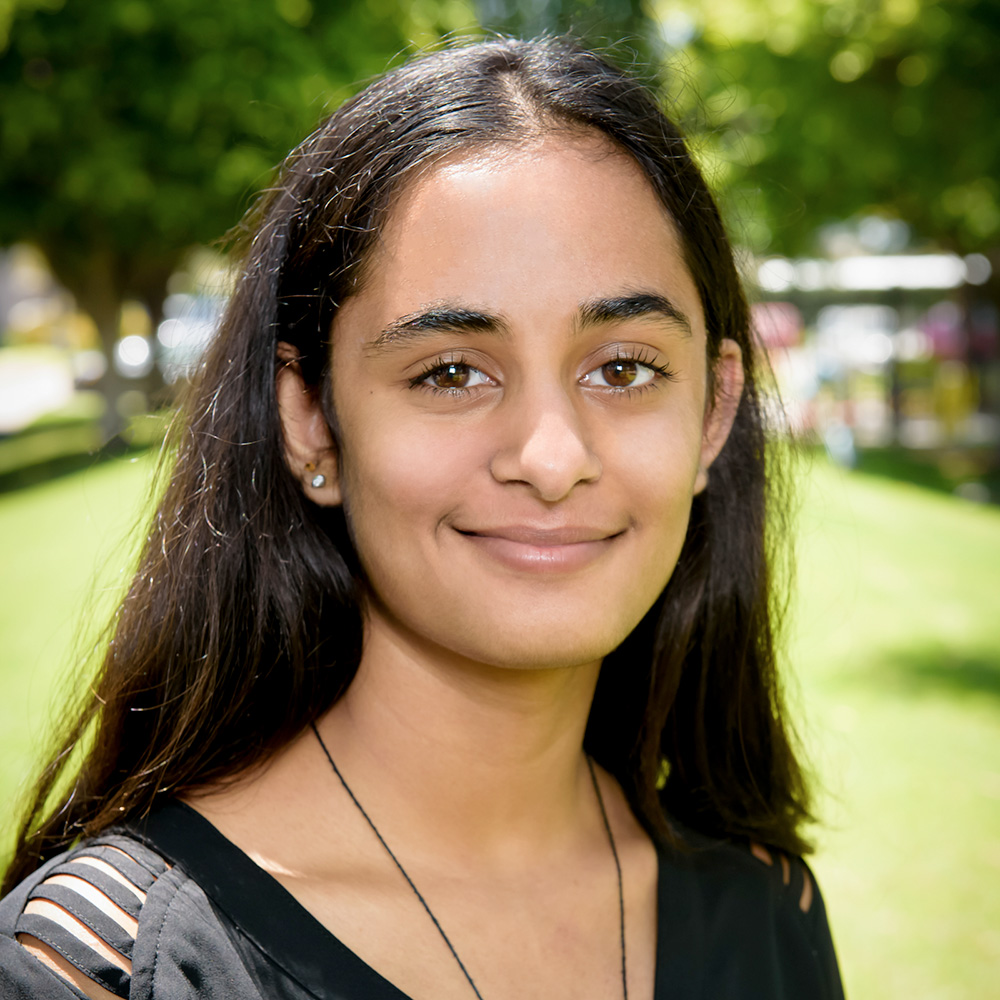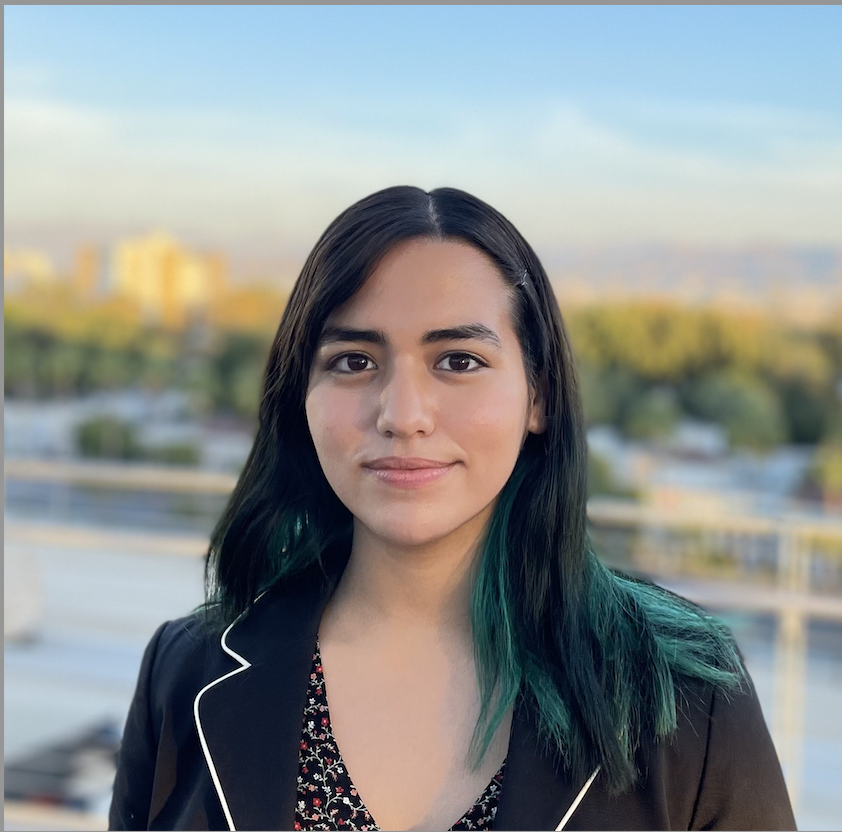 The University of California Board of Regents, the governing body of the UC system, met for its bimonthly meeting on March 17 and March 18 via teleconference. The board discussed addressing climate change, admission changes and equity gaps.
Wednesday, March 17
Board:
The proposal to create an early education center at UC Santa Cruz received both opposition and support in the public comment session. Catherine Cooper, a psychology professor at UCSC, said she supports the project to help recruit and retain faculty who need child care services. However, Micah Card, a doctoral student of education at UCSC, said the center would cause many to lose access to their own affordable child care facilities.
Ana Sandoval Contreras, a fourth-year Chicana/Chicano studies and sociology student at UC Davis, said the UC should implement a systemwide program to address food-insecure undocumented students who are not qualified for federal programs.
UC President Michael Drake said the UC Health system has administered more than 600,000 COVID-19 vaccine doses.
Public Engagement and Development Committee:
Assemblymember Jose Medina and the committee discussed how the UC and California legislators can strengthen their relationship. Medina said student voices can be optimized when legislators provide more opportunities to hear from students and do not underestimate student voices. Eleni Kounalakis, the lieutenant governor, said regular dialogue and communication between the legislature and the UC is key to making the system work.
Chris Harrington, associate vice president of federal governmental relations at the UC Office of the President, said the UC is set to receive more than $684 million in Higher Education Emergency Relief Funds from the American Rescue Plan, the third COVID-19 federal relief package passed in March. Harrington said the bill did not provide everything the UC wanted, such as more than $26 billion in federal support for research agencies.
Tracey Osborne, an associate professor and UC presidential chair at UC Merced, said the UC will launch a systemwide Center for Climate Justice in the spring.
Sheri Weiser, a medicine professor at UC San Francisco, said the UC will also launch a systemwide Center for Climate and Health to help advance equitable and just solutions for climate change that will help advance human health.
Compliance and Audit Committee:
Margaret Wu, deputy general counsel of litigation and capital strategies at UCOP, said the California state auditor found that 22 UC applicants were inappropriately recruited as student-athletes from 2013 to 2018 at four UC campuses.
Michael Brown, UCOP provost and executive vice president for academic affairs, said the UC created a firewall to address inappropriate admission practices, which included recommendations from faculty, donors and regents in favor of certain candidates. Brown said there are now policies in place that prohibit communications from the development or athletics departments with the admissions department before admissions decisions are finalized.
Brown said an analysis of the 41 nonathletic inappropriate admission cases at UC Berkeley found that 37 of the admits were competitive among UC Berkeley's admissions pool, and all 41 admits were eligible to be admitted to the UC or had credentials comparable to those admitted.
The UC is implementing new policies to improve admissions, including the creation of two-person authentication to verify a student's athletic talent and monitor a student's athletic participation, Brown said.
Brown said campuses are working to finish implementing recommendations from the California state auditor by June 15.
Governance Committee:
The committee unanimously approved an amendment to the Special Committee on Nominations Charter to change the appointment time for committee members from the spring to September. The committee also unanimously approved an amendment to the Health Services Committee Charter to include external advisors and to update the written charter's text to include an increase of the total number of committee members, which was approved at a previous meeting.
Academic and Student Affairs Committee:
The committee unanimously approved multiyear plans for professional degree supplemental tuition for 17 graduate professional degree programs.
Linda Adler-Kassner, associate dean for undergraduate education at UC Santa Barbara, and Marco Molinaro, assistant vice provost for educational effectiveness at UCD, presented on equity gaps at the UC campuses. Adler-Kassner said students experience pressures to succeed when they arrive at the UC and have to face impacted majors and large introductory courses. Hispanic and African American students at UCD leave the university around twice as often as their white and Asian counterparts in the first two years, Molinaro said. The trend is similar at UCSB, Molinaro added.
Adler-Kassner said increased access and interaction opportunities between students and faculty will help reduce equity gaps. Faculty redesigning their courses and using tools to get to know their students better can help increase this opportunity and access, Adler-Kassner and Molinaro said.
Finance and Capital Strategies Committee:
The committee approved preliminary funding and external financing plans for seismic improvements at the Chemistry Building at UCSB.
The committee approved the budget, scope, external financing and designs for a new building in the UC Riverside School of Medicine.
The committee rescinded its 2019 approval of the UCSC Student Housing West Project after a court ordered the regents to reconsider the approval after they considered other alternatives that comply with the law. The committee then re-approved the project.
The committee approved the budget, scope and external financing of a new clinical building and parking garage at UCSF's Mission Bay site. UCSF Chancellor Sam Hawgood said these new structures are needed to accommodate UCSF's clinical growth.
Reports by Saumya Gupta, national news and higher education editor
Thursday, March 18
Board
During public comment, UCLA Health staff at the Ronald Reagan UCLA Medical Center Intensive Care Unit said UCLA has not hired any new nurses since the start of the pandemic, and hospital employees are struggling to keep up with extra shifts. The staff urged UCLA to hire new nurses to cover the shortage.
Some students and faculty urged the UC to stop investing in businesses that are not environmentally friendly. Eric Halgren, a professor of radiology and neurosciences at UC San Diego, urged the UC to set a goal to replace all fossil fuel burning energy systems in the system with electric power. Students also asked the board not to renew a contract with Harris Ranch Beef Company, a cattle ranch and beef producer, as a beef supplier.
UC Merced students spoke against restrictions on student activism and the lack of accommodations for international students and students with disabilities during the pandemic. Violet Barton, a UC Merced graduate student, said students on her campus were forced to sign contracts that prevented them from engaging in political activism. She added that students with disabilities were physically segregated in classes and did not have access to accommodations.
Regent Richard Leib said the Working Group on Innovation Transfer and Entrepreneurship talked to top universities to develop solutions to improve UC's innovation and technology transfer programs after a 2017 report ranked several UC programs within the top 40 and 50 schools. The group plans to bring several action items to the May UC Regents meeting, including asking for a new regental committee to oversee the group's proposed improvements in governance, policies, a proof-of-concept fund, faculty and culture, a patent-tracking system, performance metrics and legal enforcement, he added.
Brown and his team presented the significance of UC contributions to California's economy as a university and major employer. The presentation addressed the individual, societal and economic value of a UC degree, using alumni data to show that UC degrees increased opportunity for intergenerational socioeconomic mobility and career building. Pamela Brown, vice president of UC Institutional Research and Academic Planning, said many UC alumni go on to serve the public good, strengthen California businesses and employ Californians.
All UC locations except for UC Merced have now been lowered from the highest tier of COVID-19 case rates and risk, said Carrie Byington, UC Health executive vice president. UC Health facilities have seen a decrease by hundreds of COVID-19 patients in the past two months, Byington said. About 85% of UC health care workers have been vaccinated, she added. Additionally, UC Health developed a UC systemwide vaccine volunteer registry for those in the UC system to sign up to volunteer in vaccine administration, she added. The registry is currently focusing on strengthening efforts to vaccinate underserved communities and essential workers, Byington said.
Reports by Constanza Montemayor, Daily Bruin contributor
Gupta was the 2020-2021 assistant News editor for the national news and higher education beat. She was previously a contributor for the beat. She is also a fourth-year psychology student.
Gupta was the 2020-2021 assistant News editor for the national news and higher education beat. She was previously a contributor for the beat. She is also a fourth-year psychology student.
Montemayor is the 2022-2023 News editor. She was previously the 2021-2022 features and student life editor, a News reporter, Photo contributor for the news beat and Arts contributor. She is also a third-year global studies student at UCLA.
Montemayor is the 2022-2023 News editor. She was previously the 2021-2022 features and student life editor, a News reporter, Photo contributor for the news beat and Arts contributor. She is also a third-year global studies student at UCLA.