Atlanta shooting evokes concerns for safety in UCLA Asian community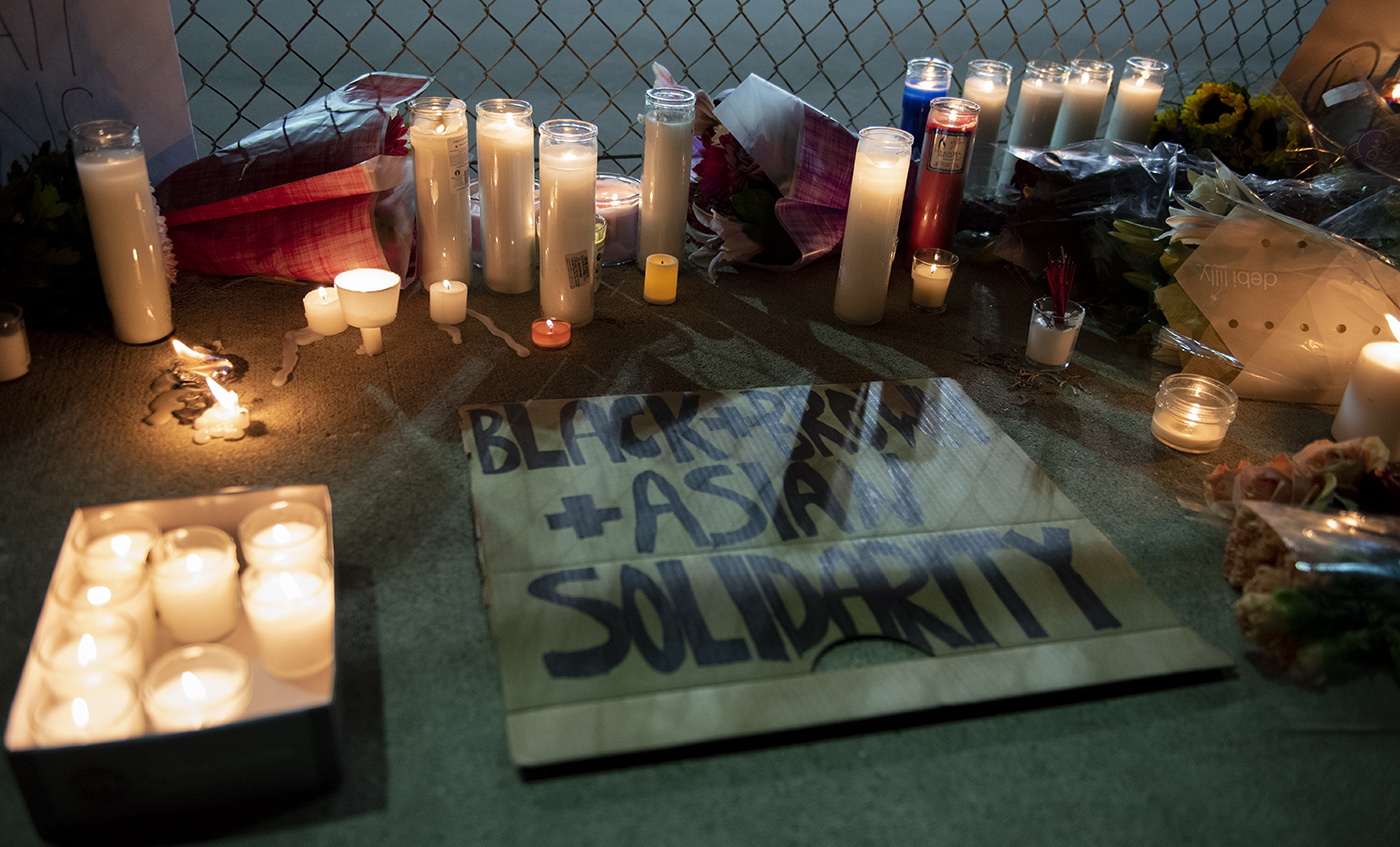 On March 16, a gunman shot and killed eight people, including six women of Asian descent, in Atlanta. UCLA students and faculty said the shooting has left them with an increased fear for their safety and the safety of their loved ones.(Jason Zhu/Daily Bruin staff)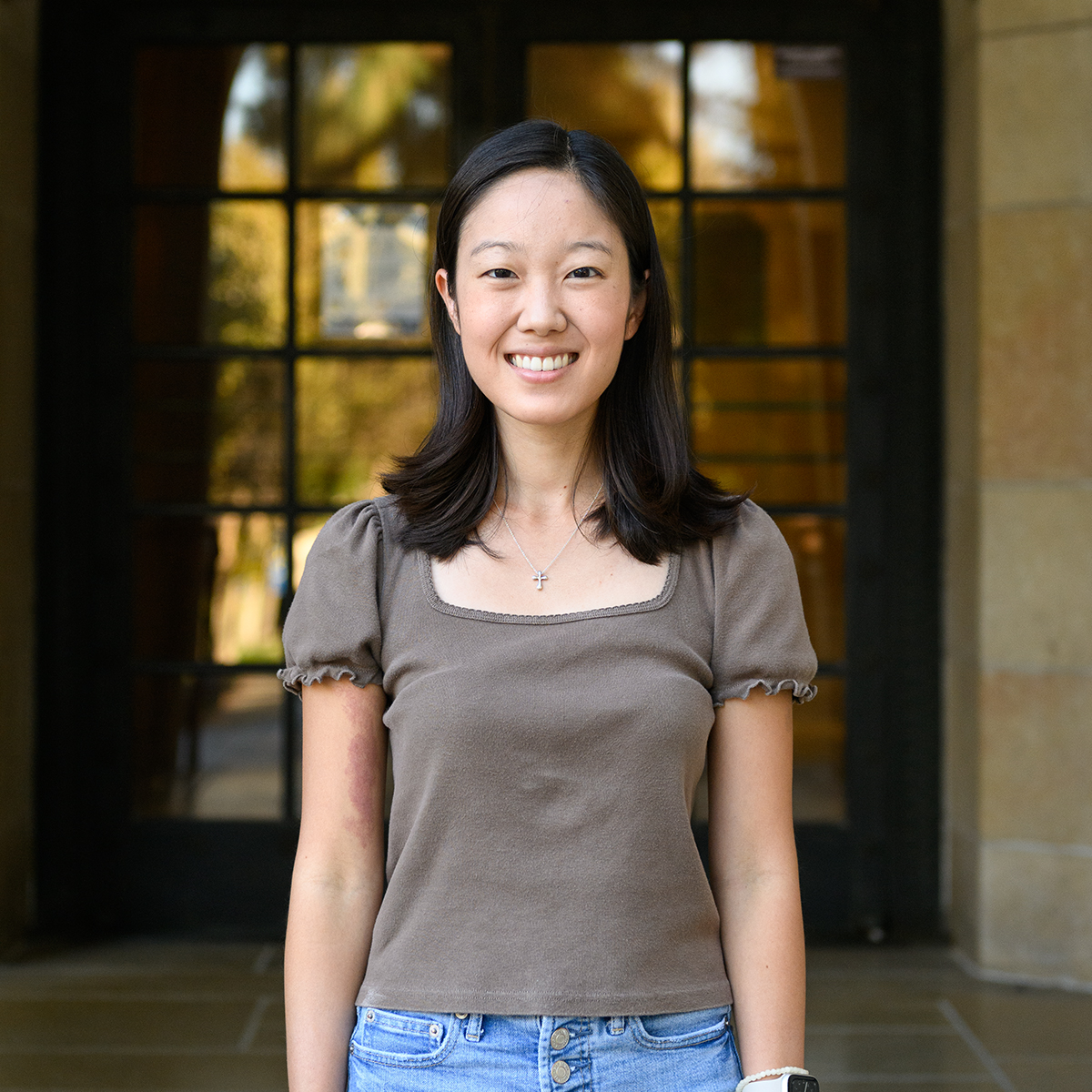 A sense of unease consumed Tiffany Dong when she heard about a shooting in Atlanta on the news during a family dinner.
"I remember this feeling of dread washing over me because these hate crimes have been going on for so long at this point," said the second-year molecular, cell and developmental biology student.
A gunman shot and killed eight people at three spas in Atlanta on March 16. According to The Atlanta Journal-Constitution, six of the eight victims were women of Asian descent. Georgia state troopers and Crisp County deputies have arrested 21-year-old Robert Long as a suspect.
The Atlanta shooting comes in the face of increased violence and hate crimes against Asians since the start of the COVID-19 pandemic. Between March 2020 and February 2021, there have been about 3,800 reports of racially motivated attacks against Asians, according to the Los Angeles Times. Women have reported being victims in more than two-thirds of these attacks.
In 2020 alone, hate crimes against Asians increased by nearly 150%, according to a study from the Center for the Study of Hate and Extremism at California State University, San Bernardino.
Grace Kyungwon Hong, an Asian American studies and gender studies professor, said that while the pandemic has exacerbated racial and gender violence, the U.S. government has historically discriminated against the Asian community. For example, the Page Act of 1875, a law that prevented the importation of unfree workers and women suspected of having immoral intentions, largely targeted Chinese women and prevented them from entering the country, Hong said.
[Related link: The Quad: Exploring the past, present and future of Yellow Fever from global to local]
In response to the shooting, the UCLA Asian community has experienced increased fear for their safety and that of their loved ones. University administrators have also released statements condemning the shooting and acknowledging the surge in anti-Asian violence.
The UCLA Center for Chinese Studies hosted a town hall meeting on Friday, three days after the shooting, to discuss the recent wave of anti-Asian racism and violence. During the event, Vice Chancellor for Equity, Diversity and Inclusion Anna Spain Bradley said it is at times like these that UCLA needs to come together as a community.
The same day, Chancellor Gene Block and Spain Bradley released a statement calling for the need to recognize hate crimes against the Asian American and Pacific Islander community as a national crisis and to confront exploitation and violence against women.
Asians, as well as people from other races, held rallies and vigils against anti-Asian violence in cities including Atlanta, San Francisco and Alhambra. Some demanded change through megaphones and held "Stop Asian Hate" signs.
[Related link: Hundreds gather at candlelight vigil to mourn, protest following Atlanta shooting]
Growing up, Alec Xiao never understood why his mother constantly warned him to be careful when he went out.
The fifth-year sociology student said that because he is young, able-bodied and a fluent English speaker, he felt safer than his mother and grandparents, who were robbed and attacked previously. Xiao added that because his family are immigrants and don't speak English fluently, they find it difficult to ask authorities for help.
"There's so much fear and anxiety about what's happening," Xiao said. "I empathize with them a lot more."
Michael Wang, a first-year mathematics student, talked to his parents about the shooting during dinner. Wang said they expressed concerns about his future studying in the U.S.
Seeing some of the recent attacks target Asian elderly saddened Valerie Taruno, a third-year biochemistry student. She said she worries about whether her grandmother will be safe if she visits her in Los Angeles.
In San Francisco, on Jan. 28, a 19-year-old man allegedly pushed an 84-year-old man from Thailand to the ground. He died two days later. On March 17, in the same city, a 39-year-old man allegedly punched a Chinese elderly woman in the face, bruising her eyes.
Taruno said she has also been a victim of anti-Asian discrimination. When she was in Westwood, a man shouted Chinese slurs at her, she said.
"I really wanted to react, but I was walking alone and it was dark." said Taruno, who is Indonesian. "I was afraid of what he could do to me. … When we're the victims of racism, you just accept it and walk away because that's the safest option for you as a minority."
[Related link: Students express concern, need for action following anti-Asian violence]
Students and professors aren't just scared. They are also enraged by law enforcement's response to the recent shooting – especially by a statement from Cherokee County Sheriff's Office Capt. Jay Baker that some feel wrongfully empathizes with the shooter.
At a press conference the day after the shooting, Baker said the shooting was not racially motivated.
"He was pretty much fed up and then kind of at the end of his rope and yesterday was a really bad day for him, and this is what he did," Baker said at the press conference.
Xiao said he felt Baker's statement empathizes with the perpetrator instead of the victims.
"There has to be some punishment – there's no way he can say that seriously," said Phi Nguyen, a second-year mechanical engineering student. "You don't kill eight people on a bad day. On a bad day, you fucking go home and get extra food and talk to your friends. You don't fucking go off to cross the borderlines to shoot eight people in different spots."
Min Zhou, a sociology and Asian American studies professor, also disagreed with Barker's statement on the shooting. While the shooter's motivations may be uncertain, a widespread culture of racism is clearly the root of the problem, said Zhou, who is also the director of the UCLA Asia Pacific Center.
Long claimed he had a "sexual addiction" and said he wanted to end the temptation he thought the spas represented, Baker said at the press conference.
Students said they hope other people will begin to speak up against hatred toward Asians.
Nguyen said the solidarity among Asians is important in light of recent events.
"Movements shouldn't be like 'Stop racism against Chinese people,' or 'Stop racism against Korean people,' 'Vietnamese people,' 'Japanese people,'" Nguyen said. "The hate is being directed towards us as a whole and we should work with the movement as a whole."
Tagami is the 2022-2023 PRIME content editor. She was previously a News and PRIME staff member. She is a political science and public affairs student from Honolulu.
Tagami is the 2022-2023 PRIME content editor. She was previously a News and PRIME staff member. She is a political science and public affairs student from Honolulu.