Women's basketball March Madness predictions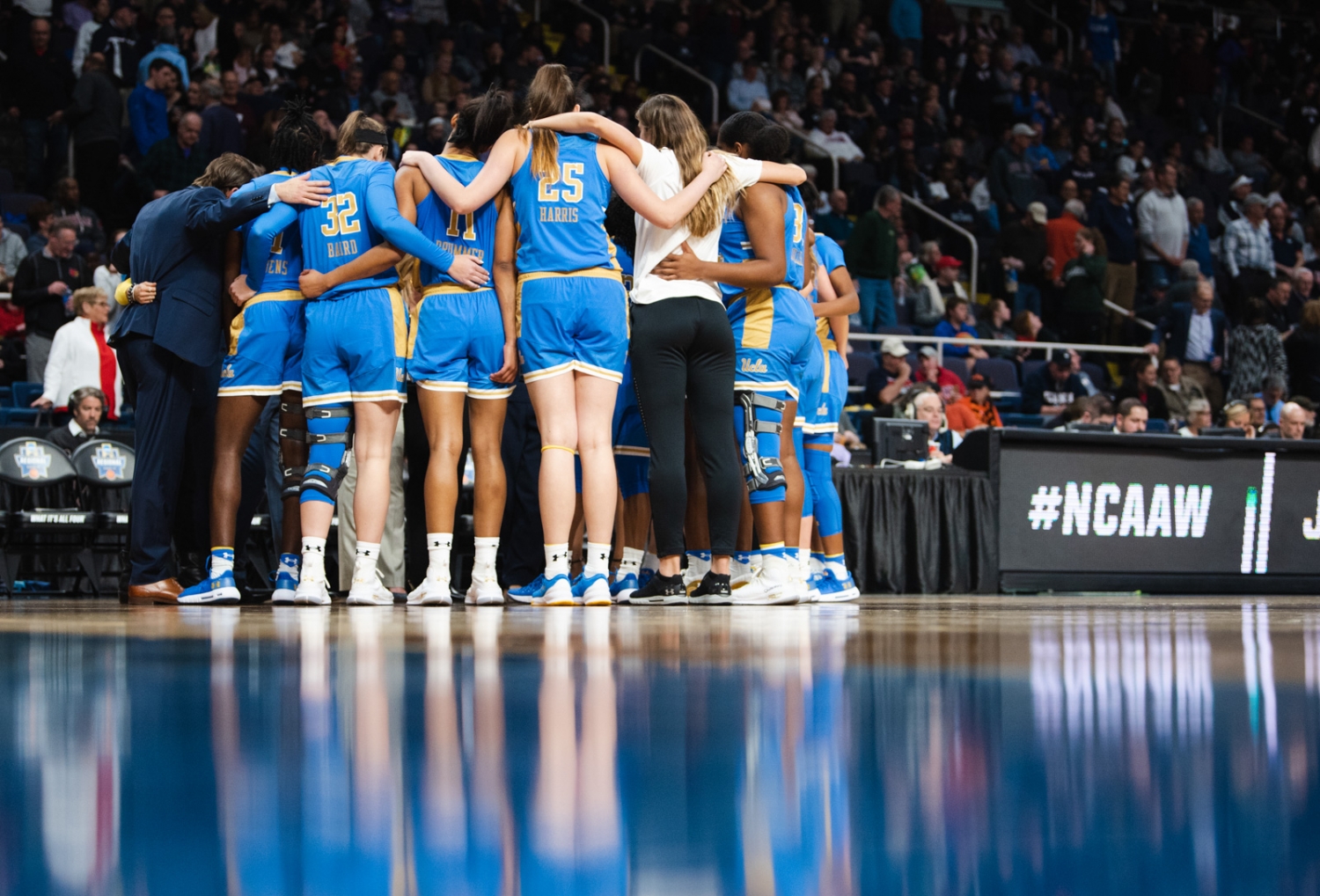 No. 3-seeded UCLA women's basketball has gone to five consecutive NCAA tournaments, advancing to the second weekend in each of the last four, including an elite eight run in 2018. (Daily Bruin file photo)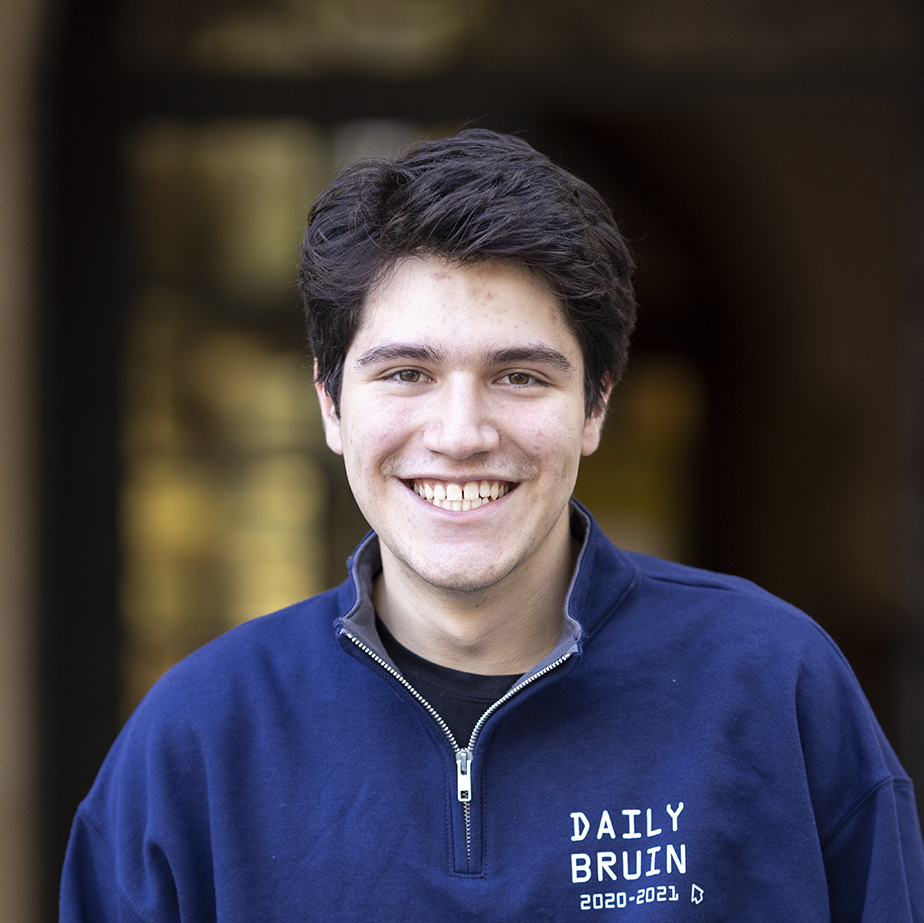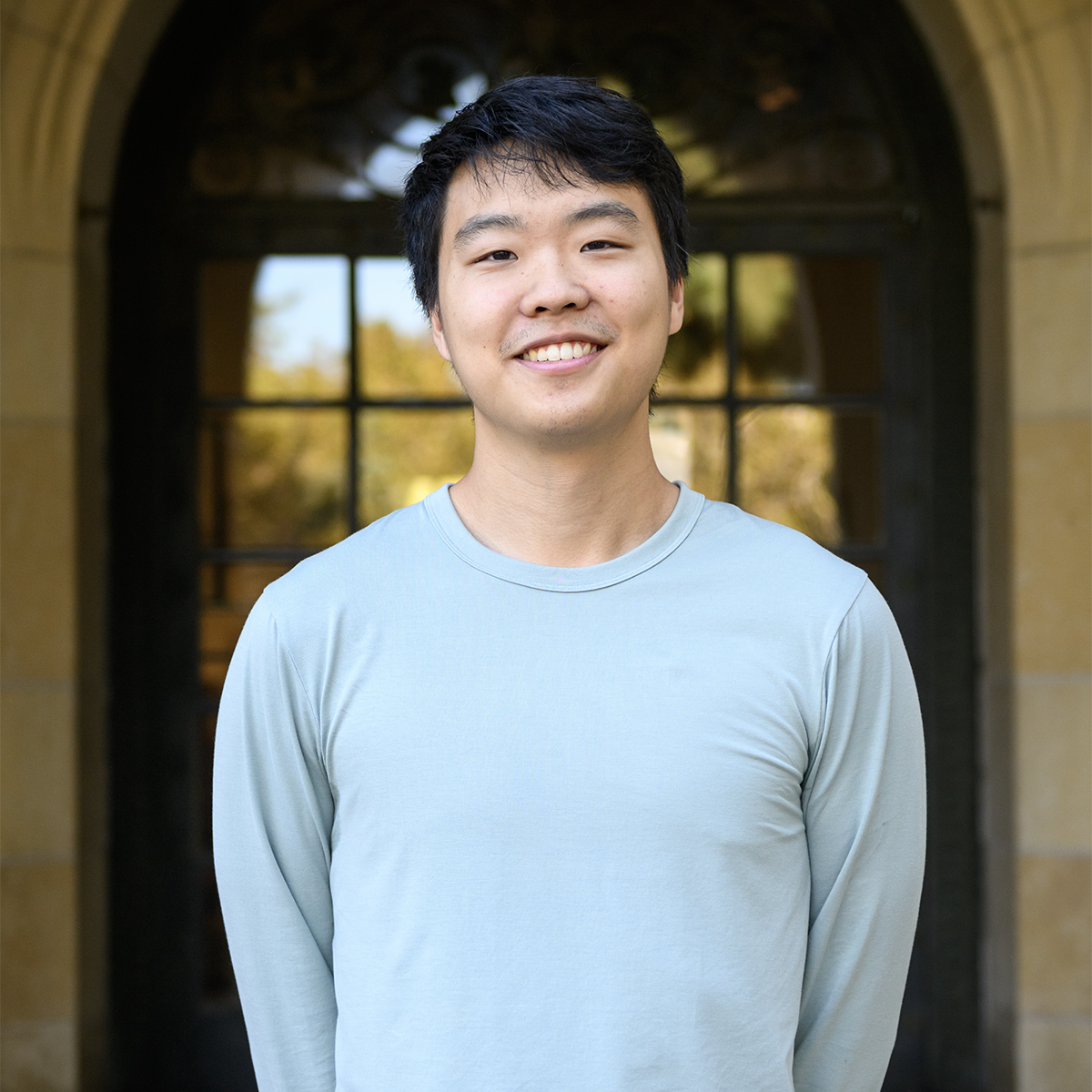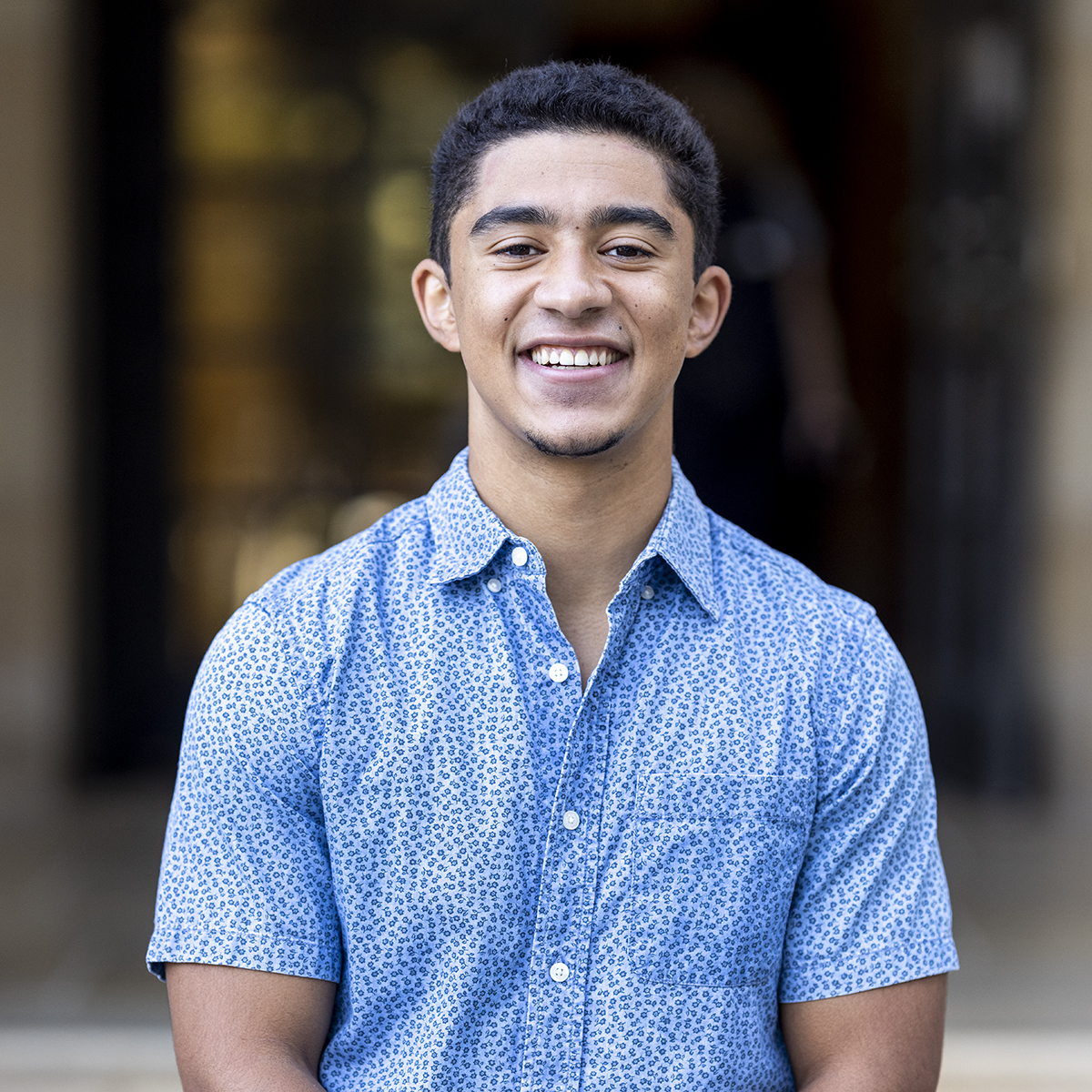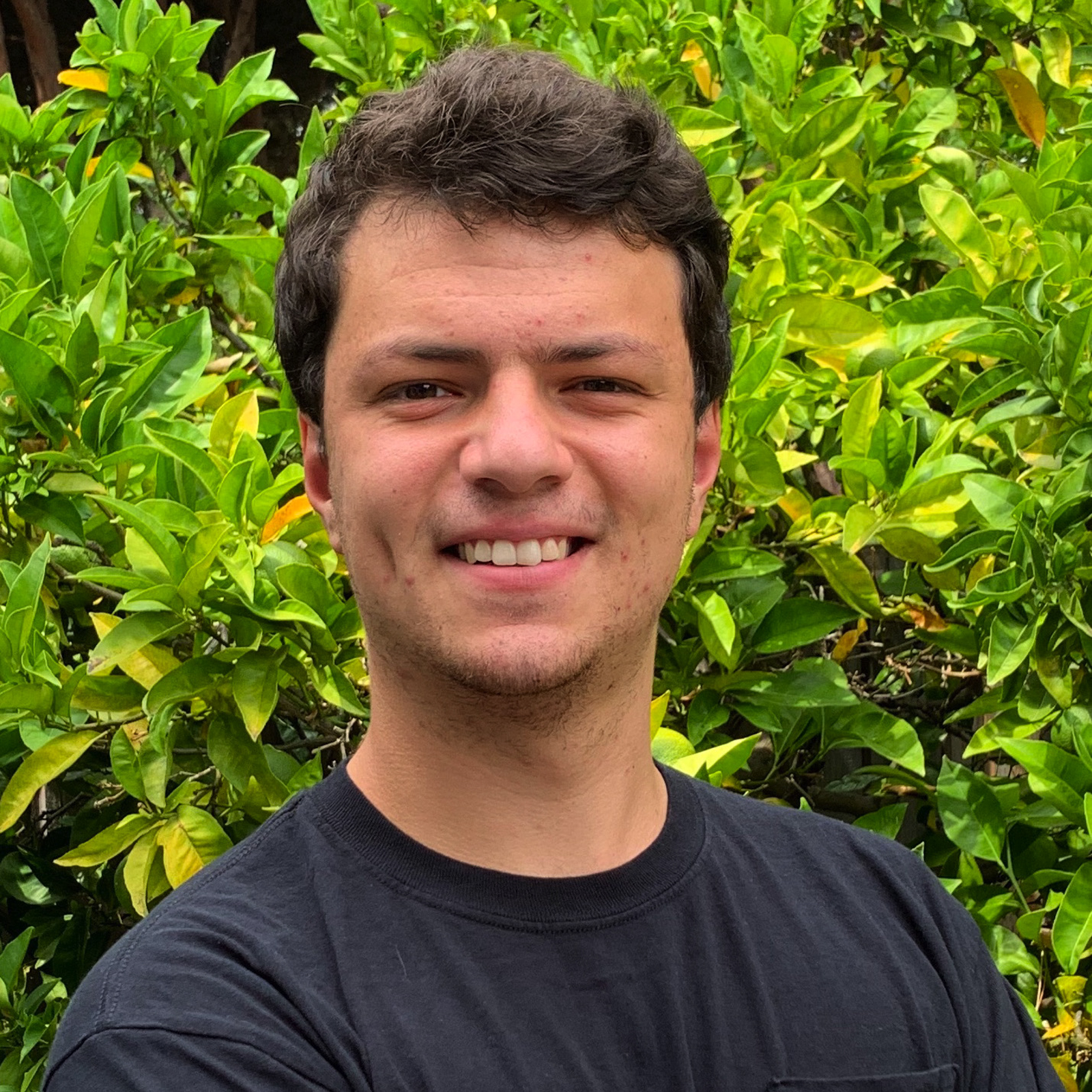 March 19, 2021 12:30 p.m.
UCLA women's basketball (16-5, 12-4 Pac-12) will enter the NCAA tournament as the No. 3 seed in the Hemisfair region, giving the Bruins a first-round matchup against the Mountain West champions, No. 14-seeded Wyoming (14-9, 8-8 Mountain West). With a win, UCLA would go on to face either No. 6-seeded Texas (18-9, 11-7 Big 12) or No. 11-seeded Bradley (17-11, 10-8 Missouri Valley) with a chance to advance to the second weekend. Read the Daily Bruin women's basketball's experts' opinions on how long the Bruins will dance.
Jon Christon
Assistant Sports editor
Prediction: Round of 32
My Pac-12 tournament prediction may have been wrong, but I'm sticking to my formula: The best college players play their best in March, and yet again, the Bruins are facing the nation's best.
Assuming UCLA beats Wyoming – it will – and Texas beats Bradley – it almost certainly will – the Bruins and Longhorns will matchup up in the Round of 32 with a spot in the Sweet 16 on the line.
While senior forward Michaela Onyenwere is near and dear to all of our hearts, she won't be the best player on the court in the second round. That honor will belong to Texas forward/center Charli Collier.
Collier – the 6-foot-5 presumed No. 1 pick of the 2021 WNBA Draft – will likely be guarded by senior forward Lauryn Miller, who is tied for the tallest player in the starting lineup and UCLA's starting post.
Miller stands at just 6-foot-1, and the tallest player on the entire active roster – the 6-foot-4 freshman forward Emily Bessoir – only plays 20.3 minutes per game, meaning the Bruins will be undersized the entire game.
Collier, on the other hand, averages 20.1 points per game and 11.7 rebounds per game, both leading the team and better than anyone in the Pac-12. The soon-to-be WNBA star represents by far the best post talent UCLA has played all season in the Pac-12.
In the guard-heavy Pac-12, the Bruins had more than enough perimeter defensive talent to survive, with sophomore guards Charisma Osborne and Camryn Brown and redshirt junior guard Lindsey Corsaro all lockdown defenders on the perimeter.
This perimeter talent helped them lock down Arizona guard Aari McDonald in the Pac-12 tournament and ruin my prediction, but unfortunately for UCLA, its lack of post defenders will lead to an early exit from the San Antonio bubble.
Gavin Carlson
Women's basketball beat writer
Prediction: Elite Eight
First and foremost, let's not forget the lone writer to correctly predict UCLA's run and eventual loss to Stanford in the Pac-12 championship game – that would be me.
With that humble reminder out of the way, let me tell you why a resurgence of shooting efficiency from Osborne will push the Bruins to make their first Elite Eight appearance since 2018.
UCLA will have a 14-day break before it opens the NCAA tournament against No. 14-seeded Wyoming on Monday. The All-Pac-12 sophomore guard has already used a long break to turn things around once this season, and she'll do it again early in her first-career March Madness.
After averaging 10.3 points on 24.5% shooting in her last three games of 2020, Osborne came back from the 10-day holiday break to average 24.6 points per game in the next five games – the highest-scoring five-game stretch of her career. The Bruins went 5-0 during that stretch, including wins against current No. 1-seeded Stanford and then-AP No. 8 Oregon.
Osborne has struggled once again heading into the Big Dance – she's averaged 11.7 points on 26.9% shooting – but will use the two-week break and soft first-round matchup to get back on track once again and help UCLA defeat Wyoming.
Next, the Bruins will most likely get No. 6-seeded Texas which averages fewer points scored and more points allowed per game than UCLA. Even if the All-Big 12 Collier outdoes her 20.1 points per game average, Osborne returning to form will finally give Onyenwere and her 22.4 points per game over the last seven games some scoring support to help the Bruins escape the Longhorns and reach a fifth-straight Sweet 16.
Then likely comes a huge test against No. 2-seeded Maryland. The Terrapins have won 13 in a row and 23 of their last 24 games.
If you remember my previous spot-on prediction, I said Stanford's confidence with an 11-game win streak heading into the conference tournament would be too much for UCLA to overcome. I'm going against my own reasoning this time around.
Maryland is red hot and averages an NCAA-leading 91.3 points per game, but the AP No. 9 UCLA is the first top-10 team they would play all season. UCLA meanwhile proved during Osborne's career-best five-game stretch that they can beat anybody – including arguably the country's best team – when both Osborne and Onyenwere are at their best.
Just as UCLA did in its 85-80 tournament win over Maryland in 2019, the Bruins will upset the Terps in a high-scoring affair to reach the regional final.
It's in the Elite Eight where the Bruins' season will end.
While No. 1-seeded South Carolina is ranked just one spot ahead of Maryland in the AP poll at No. 6, it has been more battle-tested this season than the Terps. The Gamecocks' four losses were all single-digit defeats to No. 1-seeded UConn, No. 1-seeded North Carolina State, No. 2-seeded Texas A&M and No. 3-seeded Tennessee.
South Carolina just hasn't lost to far-inferior teams this year and is still 9-4 against ranked opponents despite those four close losses. UCLA, on the other hand, is 5-3 against ranked opponents and has shown inconsistency, having dropped two games to unranked teams as well.
The Bruins' short-handed roster will finally succumb to a more talented, experienced and tested Gamecock team and end their magical run as one of the nation's eight-best teams in 2021.
Francis Moon
Women's basketball beat writer
Prediction: Sweet 16
UCLA has been a regular in the Sweet 16 every year since 2016 – excluding last year's canceled tournament – but has only made it past the round once in that span.
As the No. 3 seed in arguably the toughest region of the bracket, I see the Bruins suffering the same fate this March. I wanted to stay optimistic and predict a breakout run, but this year's team may simply be too undermanned to pull it off.
The team came within one win of the Pac-12 championship earlier this month, but it also displayed glaring weaknesses that will be difficult to overcome against some of the nation's other top teams. The lack of depth, combined with injuries and fatigue, was too much to overcome against Stanford, while anyone besides Onyenwere – who scored 30 of her team's 55 points – struggled to consistently score.
The senior forward averaged 22 points per game in the tournament after putting up 18.2 a night in the regular season but will need more help from her teammates to make a deep run this year, particularly with the potential looming matchups. The path to a Final Four appearance would almost certainly go through at least one of top-seeded South Carolina and No. 2-seeded Maryland, both of which won their conference championships.
UCLA will have to earn the right to play either of them first, beginning with a matchup against Wyoming. The Cowgirls are making their first appearance since 2008 but took a 39-point loss to Gonzaga in their only matchup against a ranked opponent this season and should be easy work for the Bruins.
The likely ensuing matchup would be against Texas, which UCLA beat in 2018 to advance to the Elite Eight. The Longhorns are led by one of the nation's most reliable forces down low in Collier but have displayed an inconsistent perimeter offense this year.
Behind the defense of Osborne, who earned All-Pac-12 honors this season, UCLA should be able to contain Texas' perimeter players and take the rebounding and defensive edge to pull out a close win and most likely draw Maryland in the Sweet 16.
The Terps' offense led the nation this season with 91.3 points per game and had six players averaging double-figures. The X-factor for UCLA would be its perimeter defense and ability to limit and keep up with Maryland's runs.
In a best-case scenario, the Bruins take advantage of the Terps' subpar defense and light up the court like they showed they are capable of – the team hit a school-record 16 3-pointers Feb. 26 against USC – and prevail in a shootout. But three rounds in, fatigue should start to play a factor and allow Maryland to take advantage of its deeper bench.
At their best, this team can beat anyone. Combined with the unprecedented nature of playing the tournament in a bubble with no large crowds, the first Final Four run in school history may be feasible this year.
I'm expecting some more strong performances from Onyenwere that improve her WNBA draft stock in what could be her final collegiate games. In the end, though, it won't be enough as the Bruins fall just short of reaching their second Elite Eight since 2018.
Michael Waldman
Assistant Sports editor
Prediction: Sweet 16
UCLA will be able to mirror its 2019 March Madness performance, relying on Onyenwere's tournament experience all the way to the Sweet 16 before running into a buzzsaw.
Onyenwere has had a down year despite still leading the team in scoring. The forward is shooting more than five percentage points worse from the field on the season, with her 41.8% representing the only time in her career her season shooting has dipped below 46%. But experience in March Madness is on her side, especially as the blue and gold open up tournament play against No. 14-seeded Wyoming.
The senior excelled against Tennessee in the first round of the 2019 NCAA tournament, chipping in 22 points on 10-of-22 shooting while rounding out the double-double with 15 rebounds, which would be tied for her season-high. Onyenwere should be able to match her first-round play from two years ago in the matchup against the Mountain West champions, carrying the Bruins over the Cowgirls and into the second round.
In the round of 32, UCLA would then face No. 6-seeded Texas or No. 11-seeded Bradley, both of which have the disadvantage of not squaring off with Pac-12 competition during the regular season.
Onyenwere delivered a season-high scoring performance in the second round in 2019, scoring 30 points on 12-of-23 from the field while grabbing eight rebounds, and there should be nothing stopping her from prolonging her senior season against either the Longhorns or the Braves.
Ironically, however, the team Onyenwere dropped 30 points on in 2019 will represent the downfall of the Bruins in 2021.
A Sweet 16 berth should have UCLA take on No. 2-seeded Maryland, which it defeated in the second round in 2019 before losing to then-No. 2-seeded Connecticut. The Big Ten champion Terrapins have come out of their shells as of late, winning 13-straight games and leading the country in scoring this season.