Weekend in Preview: Feb. 18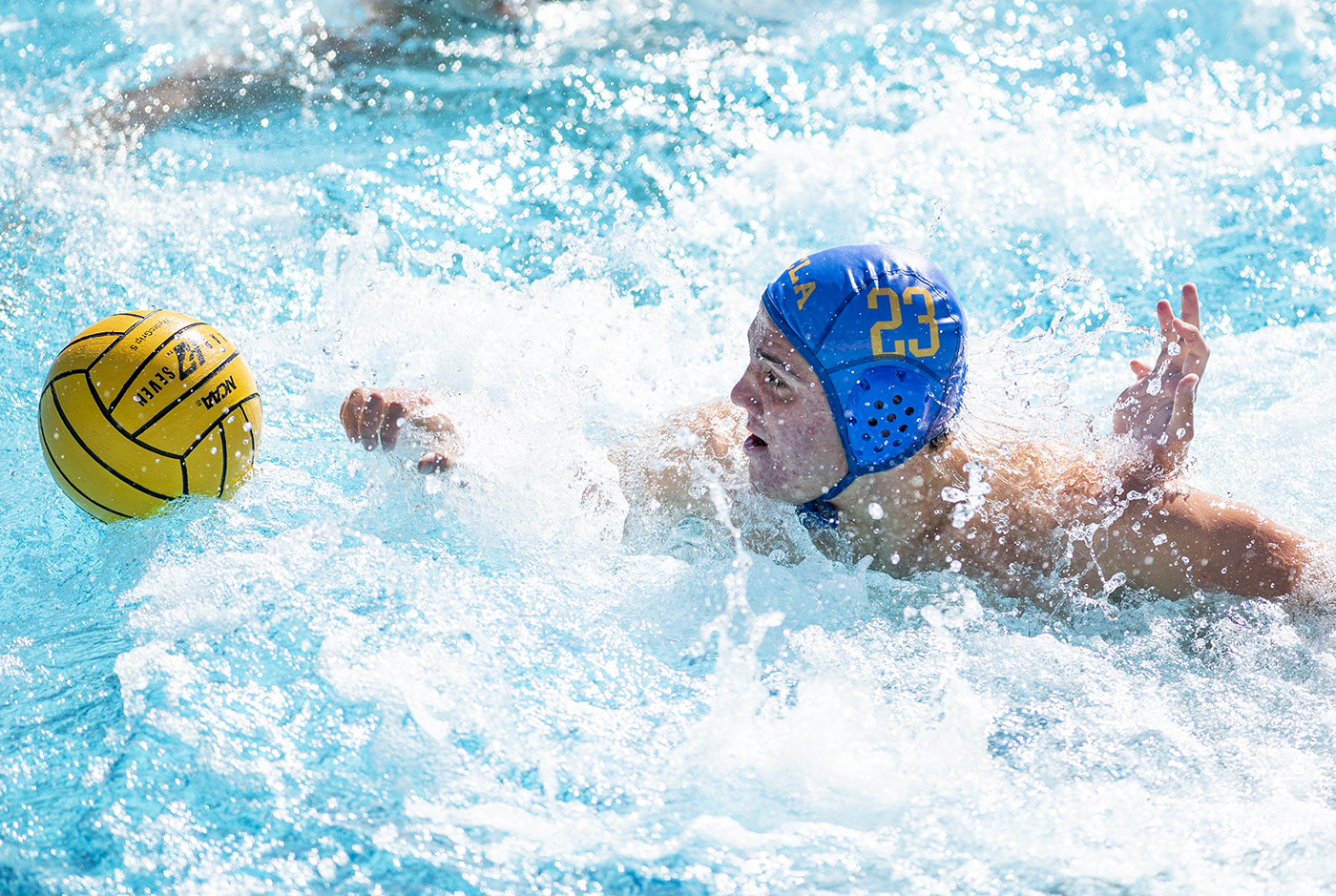 Freshman attacker Tanner Pulice ranks tied for seventh in the conference in goals after posting nine through eight games for UCLA men's water polo. (Elise Tsai/Daily Bruin)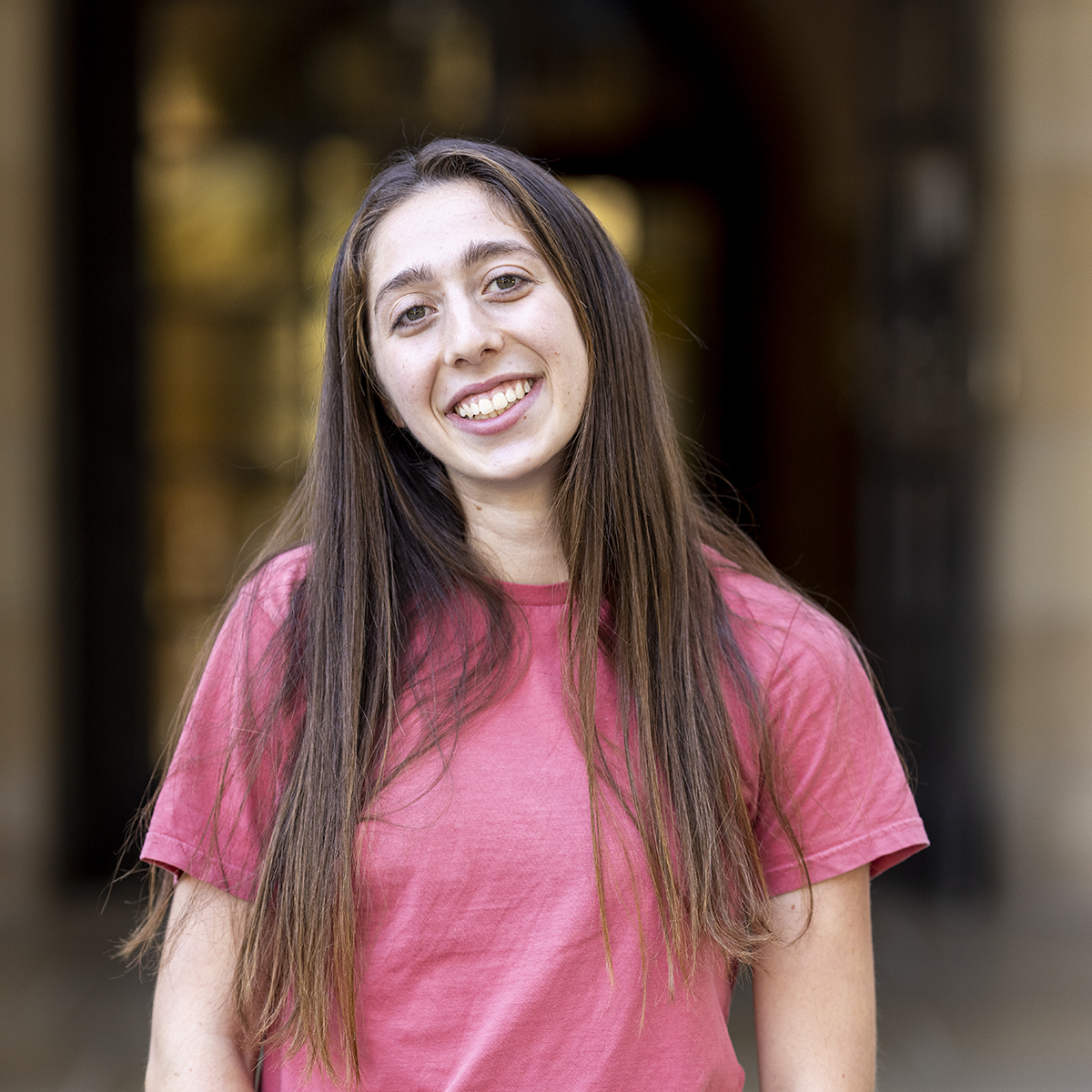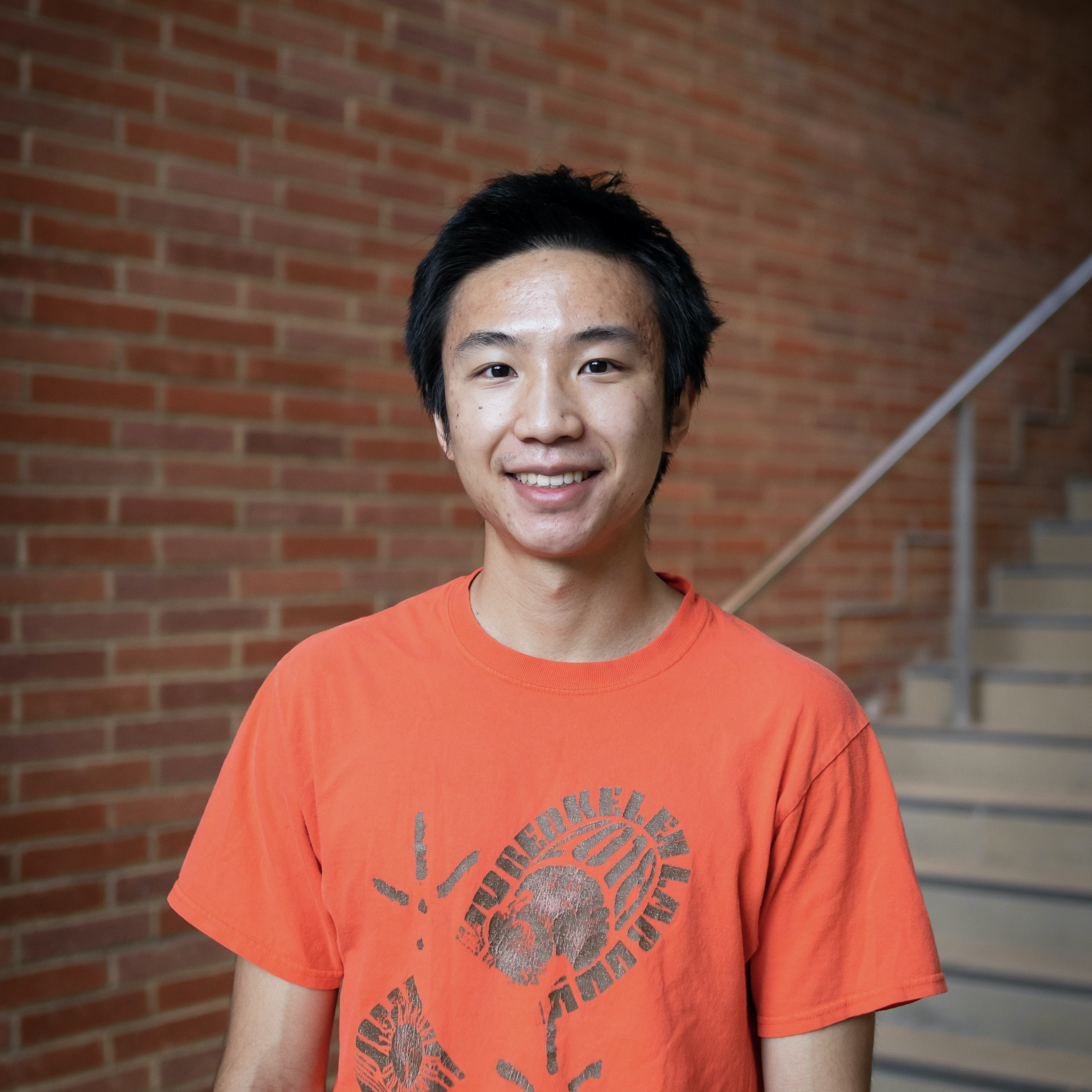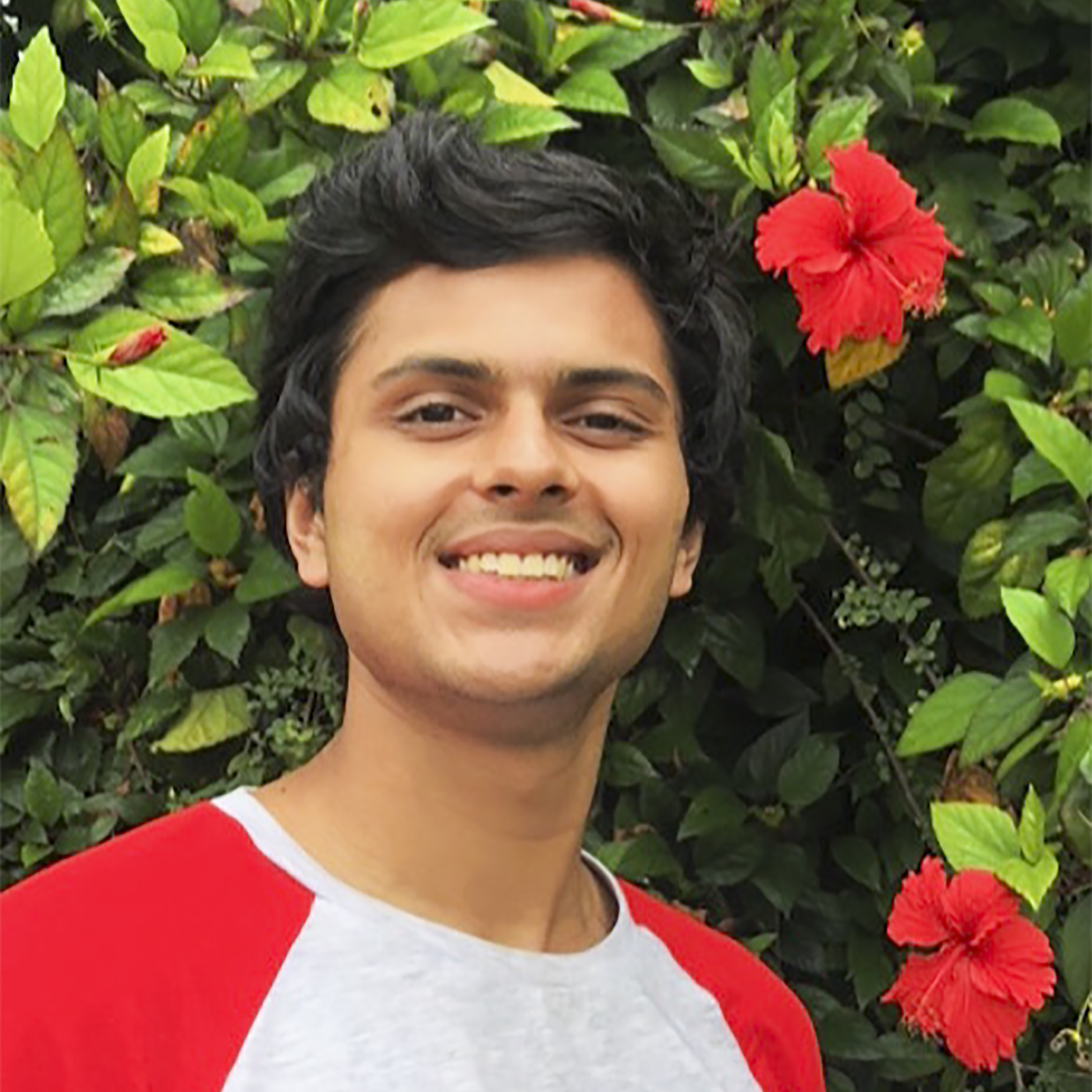 Men's water polo
Zoe Moskowitz, Daily Bruin contributor
The top four teams in the nation are set to compete again this weekend.
No. 2 UCLA men's water polo (5-3, 4-3 MPSF) will travel to Avery Aquatic Center to play its last games of the regular season facing No. 3 Stanford (1-2, 1-2) on Saturday before turning to No. 1 California (5-2, 5-2) and No. 4 USC (3-5, 2-5) on Sunday.
Because of COVID-19 restrictions, UCLA's shortened season has consisted of playing familiar competitors. In their previous round-robin against the same teams, the Bruins had an overall record of 2-1, losing only to the Golden Bears, in overtime, for the second time this season.
The loss to California also marked the second time this season UCLA dropped the Saturday game slate of its weekend competition. Freshman attacker Tanner Pulice – who scored Sunday against both USC and Stanford last round-robin – said the team is focused on playing better from start to finish.
"Coming off of this previous weekend, we came out super flat on Saturday and although we had a good finish to the weekend it's been a big emphasis in practice to come out strong," said Pulice.
The games are the last before the Mountain Pacific Sports Federation tournament, where UCLA will likely face off against some of the teams it faces this weekend.
Coming off the first bye week since the start of the season, the team got more practice time than usual during the abnormal season, and Pulice said it was the perfect opportunity for the team to improve its conditioning and be in peak shape for competition this weekend.
"We haven't really had a chunk of time when we could get hard conditioning in, so we've really taken advantage of having two weeks to train. We really hit it hard last week on conditioning" said Pulice. "The main thing was getting our fitness up and making sure we are stronger and faster for this upcoming weekend."
Women's volleyball
Lexi Grimes, Daily Bruin contributor
The Bruins will be heading into Tempe without one of their star players.
No. 15 UCLA women's volleyball (5-3) saw junior setter Devon Chang leave Friday's game against No. 10 Washington (6-2) with an apparent leg injury and will have to adjust without Chang as it plays Arizona State (1-7) on Friday and Sunday. The Bruins were able to utilize freshmen setters Audrey Pak and Kate Lane during last Sunday's game, but will now have to focus on finding a permanent replacement for Chang.
"With Devon out for the season, obviously there's a lot of new pieces moving around," said coach Michael Sealy. "It will definitely be an adjustment period as we get used to a new lineup."
Chang was a starter for UCLA and had played with the team for three years before Friday's season-ending injury. The only other two setters on the team – Pak and Lane – are both playing their very first season with the Bruins.
Despite the loss of a key player, UCLA players have indicated they are refusing to give up. Freshman outside hitter/opposite hitter Allison Jacobs said the team is determined to continue winning and plans on working even harder than before to make it happen.
"We are just working on being resilient," Jacobs said. "We are focusing on having courage and being the hardest working team we can be."
The Bruins have split their matches the past three weekends and can end that streak with two road wins this weekend. UCLA's first matchup of the weekend begins at 5 p.m. Friday from Arizona State's Desert Financial Arena.
Men's volleyball
David Deng, Daily Bruin contributor
The Bruins have two more chances against their crosstown rivals.
No. 7 UCLA men's volleyball (3-2, 3-2 MPSF) will face USC (1-1, 1-1) on Saturday, Feb. 20 after the blue and gold defeated its crosstown rivals in four sets Thursday. Saturday will mark the third leg of a tripleheader against the Trojans.
UCLA lost to USC last Saturday, falling in four sets at Pauley Pavilion. The Bruins were outhit .246 to .175 en route to a second consecutive loss. Offensively, redshirt senior setter/outside hitter Sam Kobrine led the team in kills with 14, while freshman outside hitter Ethan Champlin had a career-high 13 kills.
The defeat marked the first home loss to the Trojans since 2014.
"It's just frustrating to be in a position where you're not where you want to be, where you're not playing the volleyball you're capable of playing against 'SC," said coach John Speraw. "At the end of the day we still could have won that match with that lineup against their starters. I just hate losing to 'SC. It frustrates me."
Heading into this week's matches, Kobrine said on-the-fly adaptation is crucial.
"(It's important to) see what they're doing and trying to adapt and take away some of the things that they're comfortable doing," Kobrine said. "(Specifically) adapting to some blocking schemes, some tendencies on their serves, and some of the swings from their outsides and opposite hitters."
Saturday's match will begin at 5 p.m.
Men's tennis
Joel Kepes, Daily Bruin contributor
The Bruins' first regular-season matchup of the year comes against an opponent they haven't lost to in over 12 years.
No. 18 UCLA men's tennis (1-1) will face off against Loyola Marymount (1-1) on Saturday in their first home game since March 9, 2020, followed by another matchup in Westwood against UC Santa Barbara on Wednesday.
Coach Billy Martin said his team is fired up to play in their first game at the Los Angeles Tennis Center since the COVID-19 pandemic abruptly ended the season last year.
"This being our first home match is getting me really jazzed up and will also do it for the team," said Martin. "It's been over 11 months now since we played a home match. … I got to believe everyone is excited."
The blue and gold are 6-0 all-time against the Lions, dating back to 2008. Despite history being on their side, Martin stressed how he does not want his team to overlook an improved Loyola Marymount roster.
"I actually feel this is a pretty good team and one of the better teams LMU has had in my recollection going back for quite a bit," said Martin. "They have a good young coach that was at Arizona for a while that's been doing a really good job recruiting. I'm not taking them lightly at all."
After Saturday's regular-season debut against Loyola Marymount, UCLA will welcome a UC Santa Barbara team that has not played a single match yet this season.
Martin said he is eager to get more game action as he feels his team can compete for the NCAA championship come May.
"Right now we need match play," said Martin. "Making it to the NCAA tournament is certainly of the utmost importance because I still feel at the end of the season we're going to be a team battling for that title."
Women's tennis
Sid Baphna, Daily Bruin contributor
The Bruins will look to continue their eight-match head-to-head winning streak, stretching back to the 2016-2017 season, against a familiar foe this Saturday.
No. 3 UCLA women's tennis (5-1) will be traveling north to face No. 17 California (4-1) on Saturday. They will be playing each other for the second time this season, with UCLA winning 4-0 in their first matchup at the ITA Kickoff Weekend in January.
Coach Stella Sampras Webster said she will put out the best lineup possible, even in the face of uncertainties about player availability. Both junior Elysia Bolton and freshman Vanessa Ong missed the team's last match.
"We're going to put our best out there – the ones that are ready to go, prepared and healthy," Sampras Webster said. "We really don't know yet if Elysia's cleared, Vanessa's cleared, it's all pending. … But other than that, it's just putting out our lineup and feeling confident with our players."
Sampras Webster also highlighted how this weekend will allow the team to gather more information about where it stands through the challenge of playing in a difficult away environment.
"It's always tough to play up there," Sampras Webster said. "It's preparing our team to deal with any adversity – if it's windy, if it's cold, if the courts are slower, and just managing that, … excited to get tested again and that's the whole idea of playing these matches, to get more information about our players and team."
Sampras Webster acknowledged her team's record against the Golden Bears in recent years, citing experience as the reason for the Bruin's continued success in the matchup.
"Obviously, Cal – we know them, we know their players," Sampras Webster said. "We have a very experienced team. We're going to make adjustments as we play, … so I feel really confident with our players."
However, she warned that they would not be taking their opponents lightly, noting that UCLA has been fortunate to come away with wins in past outings against California that have come down to the wire, with four of the last eight meetings between the two schools resulting in 4-3 wins.
"Every time we play them, it's always coming down to the last match, so we've been very fortunate to get those wins," Sampras Webster said. "We've got to be ready to play."
Men's golf
Jay Fenn, Daily Bruin contributor
After a last-place finish to start the season, the Bruins have a short turnaround before they hit the course again.
UCLA men's golf will stay in the desert this weekend as it begins the Wyoming Desert Intercollegiate. The tournament boasts a 21-team field, including Pac-12 rivals Oregon and Colorado.
The Bruins will keep the same starting lineup from the previous tournament, consisting of senior Devon Bling, sophomore Mason Greene, freshman Ty Griggs and juniors Ahmed Ali and Bryan Wiyang Teoh. The team finished its previous tournament with a team score of 44-over par, which includes only the four best scores from the team.
Following the last-place finish in the 24-team tournament earlier in the week, Bling said the team is looking to forget about its time at The Prestige and take advantage of the quick turnaround.
"It's going to be crucial we have some short-term memory and put this one behind us," Bling said. "It's about how you handle playing badly and turning it into something better for the next event."
With their only day off between tournaments being used as a practice round, Bling said the Bruins will use this time to learn the course and try to get in quality work before they tee off Friday.
"I want to use the practice round to really study the course and get familiar with it," Bling said. "I need to get in quality work in learning the golf course and figuring out where I want to put the ball."
UCLA will be playing at the Classic Club, a par-72 course, in Palm Desert, California. It can expect clear, sunny skies when it tees off Friday morning.