Alumna shares vocal ability, engages with Instagram followers via 60-second clips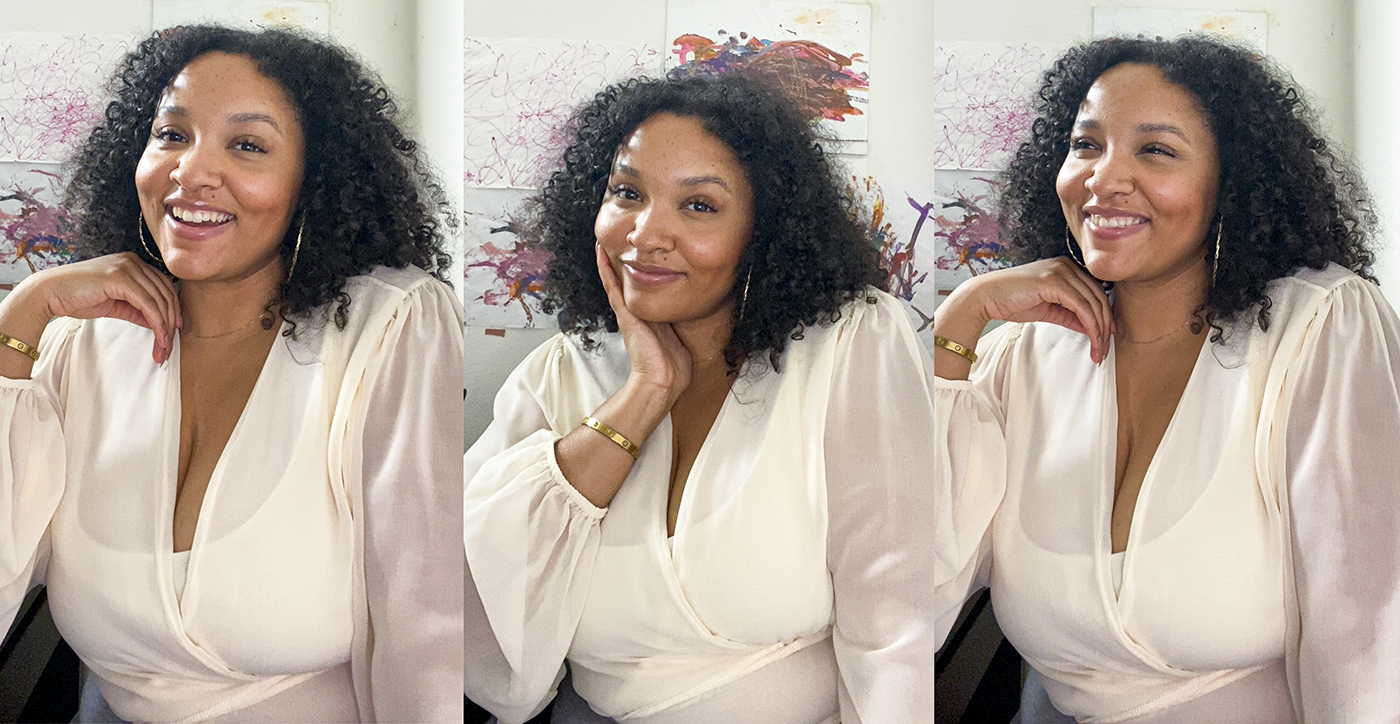 Alumna Alex Isley is holding a weekly Instagram series where she posts 60-second videos of her covering songs that her followers suggest. Isley said the series has helped her rediscover familiar songs in a new way. (Javier Jauregui/Daily Bruin)
Not a lot happens in a minute, but for Alex Isley, 60 seconds is all it takes.
Alumna and vocalist Isley said her weekly "#60secondthursdays" musical series on Instagram provides her with a creative outlet and a way to connect with her followers. Her most popular "#60secondthursdays" video – a cover of "Take Away (feat. Ginuwine)" by Missy Elliott – has more than 42,000 views. By posting the weekly series, Isley said she hopes to find ways to increase engagement with her followers.
"I just knew I wanted to figure out another way to connect with people following me on Instagram," Isley said. "I love doing (the series) and I love discovering songs that I've always known."
Isley is the daughter of The Isley Brothers member Ernie Isley, and she said her background, though rooted in R&B, contains influences from genres including jazz, hip-hop and folk. Growing up in the '90s with popular artists like Dr. Dre and Snoop Dogg also had a great influence on her musical style, but ultimately, she said her artistry contains a mixture of various different genres.
"There's R&B as my foundation, but then there's (some) classical influence (and) there's jazz," Isley said. "There's a little bit of everything in the pot there."
[Related: Student records rendition of 'Godspeed' after cover gains popularity on TikTok]
In a time when in-person connection remains rare, Isley said she came up with the series as a way to promote virtual engagement with her followers. Almost every Thursday, she posts 60-second videos of her singing covers of songs that her followers suggest. When creating her videos, Isley said she likes to choose songs with which she is already familiar. However, the process of figuring out which parts to sing and how to sing them helps her rediscover those familiar songs in a new way.
Isley said she is also able to completely produce one of her "#60secondthursdays" videos in a few hours, which includes arranging and recording the music. She said she enjoys the recording process which starts with listening to the original record, then thinking through the various musical sections she needs to add to the video. Once she has a general idea of what to sing for each instrumental part, Isley said she uses a video-editing app to compile the multiple sections.
"It's tricky sometimes," Isley said. "I have to finesse (the parts) and figure (them) out, but it's fun pasting stuff together."
Aside from her Instagram series, Isley has also released original music. Producer Jack Dine said the process of creating her 2020 song "Good & Plenty" with singer Masego was magical and rewarding due in part to the attention it received. In regards to her music career as a whole, Dine said part of what makes Isley a talented artist comes from her ability to make music that sonically reflects her warm personality.
"The tone of her voice and what she does with it is so special," Dine said. "Her choices of runs and the emotion that she puts into everything just feels authentic."
[Related: Identical twin sisters double as bandmates in musical group Braemore]
Similarly, collaborator Terrace Martin said Isley's musical success is a result of her background in various genres. For Martin, Isley's vocal ability to recreate various instrumental parts makes her a valuable vocalist and one he enjoys working with. Martin said he chose Isley for the duo's most recent project – a cover of "Always On My Mind" – because he wanted to do the original song justice, and Isley's smooth vocal style fit with his vision for the cover. Isley's vocal technique raises the bar for other vocalists and her music encourages listeners to want to be better people, Martin said.
"Every chance that she allows us to share a musical space with her, we do," he said. "Every time (Isley) sings you leave knowing (everything's) going to be okay."
Moving forward, Isley said she hopes to continue connecting with her Instagram following through her "#60secondthursdays" series. She said she is also excited to be working on new projects with Dine that he said are set to release in the next few months. Ultimately, Isley said she enjoys sharing her musical renditions with her followers and does not anticipate stopping the series anytime soon.
"I have nothing but gratitude for what I experienced, (and) I would like to think my music reflects that," Isley said. "I'm just excited for what I have to share."