UCLA-led study improves responsiveness in patients with disorders of consciousness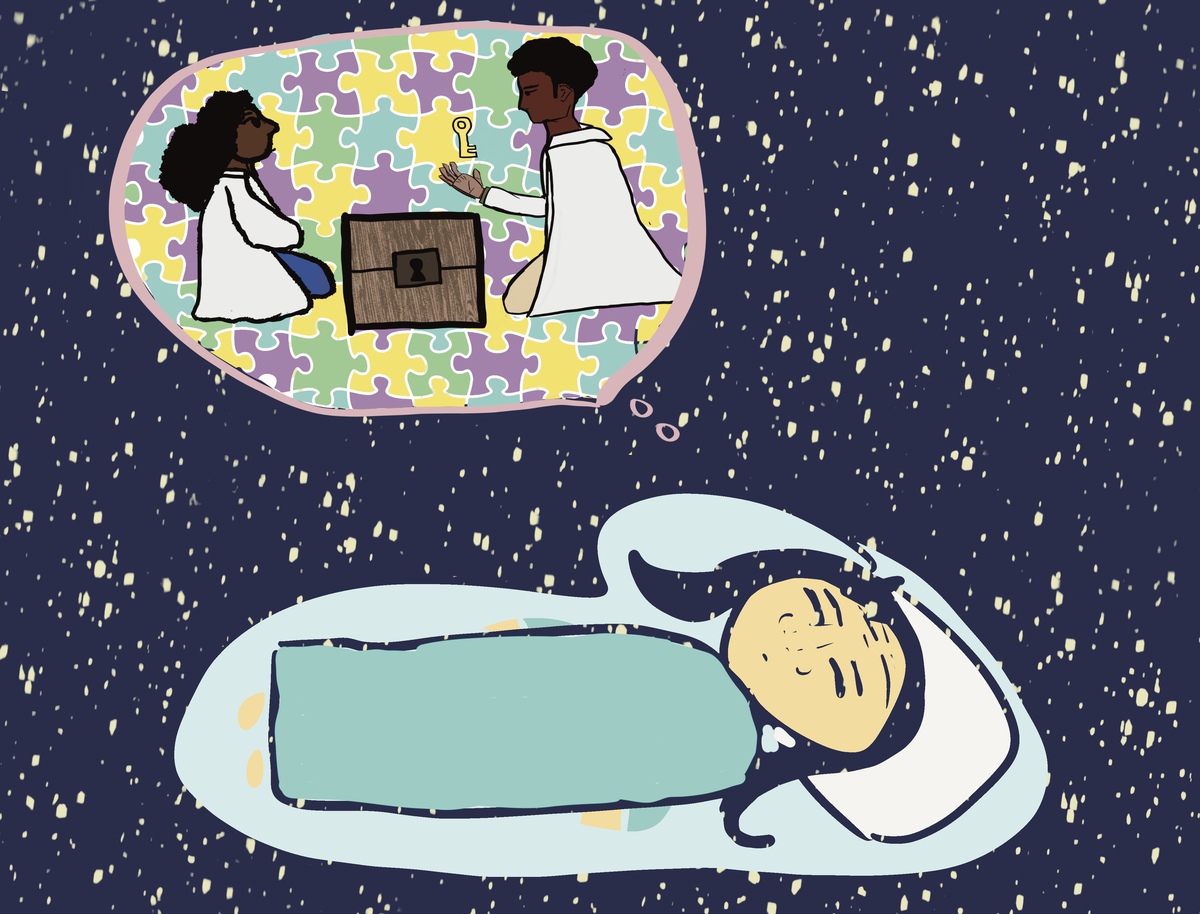 (Kylie Yamada/Daily Bruin)
Correction: The original version of this article incorrectly stated the study was published in Brain Simulation. In fact, it was published in Brain Stimulation.
This post was updated Feb. 16 at 6:06 p.m.
A group of UCLA researchers became the first team to use ultrasonic technologies to improve the consciousness of patients in disordered conscious states.
In the study, scientists used ultrasonic technology, which is a noninvasive way to target brain tissues, to allow patients in minimally conscious states to regain some levels of consciousness, said Norman Spivak, a neuroscience research coordinator and a co-author of the team's findings, which were published in Brain Stimulation in January. UCLA researchers' new findings are important because the three patients in the research study were in a disordered state of consciousness for more than a year, Spivak added.
A disorder of consciousness occurs when a person's consciousness is impaired by damage to the brain. Damage can result from medical emergencies such as strokes, cardiac arrest and car accidents.
Spivak said patients with short-term disorders of consciousness often recover spontaneously without treatment. But after a year with a disorder of consciousness, the patients' chances of recovering spontaneously drop drastically, he added.
The researchers used a new technique called a focused ultrasound which stimulated the thalamus, a region of the brain that they believe is important for regaining consciousness, said Joshua Cain, a co-author of the study.
In the study, once the researchers applied ultrasonic stimulation to the patients, the patients were able to squeeze an interviewer's hand and respond to questions with a hand squeeze, Spivak said. These improvements might seem small, but offer meaningful connections for the patient's loved ones, he added.
"For the patient families to be able to have you in a small way of communicating with their loved one … is really the key thing here," Spivak said.
Scientists knew they could use ultrasound to stimulate neural tissues since the technology was first developed in the 1950s, but had neglected this use until recently, Cain said.
"In the last maybe 10 years or so, there's been a resurgence of research into using ultrasound as a way to stimulate the brain or modulate brain activity," Cain said.
Cain added that the UCLA research was some of the first to apply the technique to humans, and the study aimed to determine whether the technology was effective and safe.
Spivak said another neurologist at Cornell University published a study that successfully stimulated patients with disorders of consciousness. However, the study's techniques required surgically implanted electrodes, which are invasive, he added.
"We were interested to know, can we replicate this by targeting the same region of the brain that he did but using noninvasive focused ultrasound which doesn't require surgery and doesn't carry all the same risks?" Spivak said.
Garrett Blair, a psychology graduate student studying behavioral neuroscience, said he was impressed by the use of the technique in humans.
Blair said the most important part of their method is it does not require an operation, so the findings could lead to more applications of the ultrasonic technologies.
While some people think patients in minimally conscious states are asleep and need to be woken up, the reality is more nuanced, Spivak said.
"A lot of these patients, they're somewhat awake when you walk into the room and they can follow you with their eyes, but they can't speak," Spivak said.
Spivak said the patients are aware they are being spoken to but can do little to acknowledge it.
Because there are no effective treatments for these patients, improvements in ultrasonic technology offer hope for the future, Cain said.
Most patients will never recover consciousness with current medicine, Spivak said. He added that the research team hopes to eventually obtain approval from the Food and Drug Administration to use ultrasonic treatments on a regular basis.
Cain said the research team hopes to transition from an exploratory study to a double-blind clinical trial in the next few years to further study the effects of the ultrasonic technology.
"We would ideally want to improve the lives of these patients permanently or in a long-lasting way," Cain said.