Sundance 2021: Genre-bending 'Prisoners of the Ghostland' took alumni over a decade to complete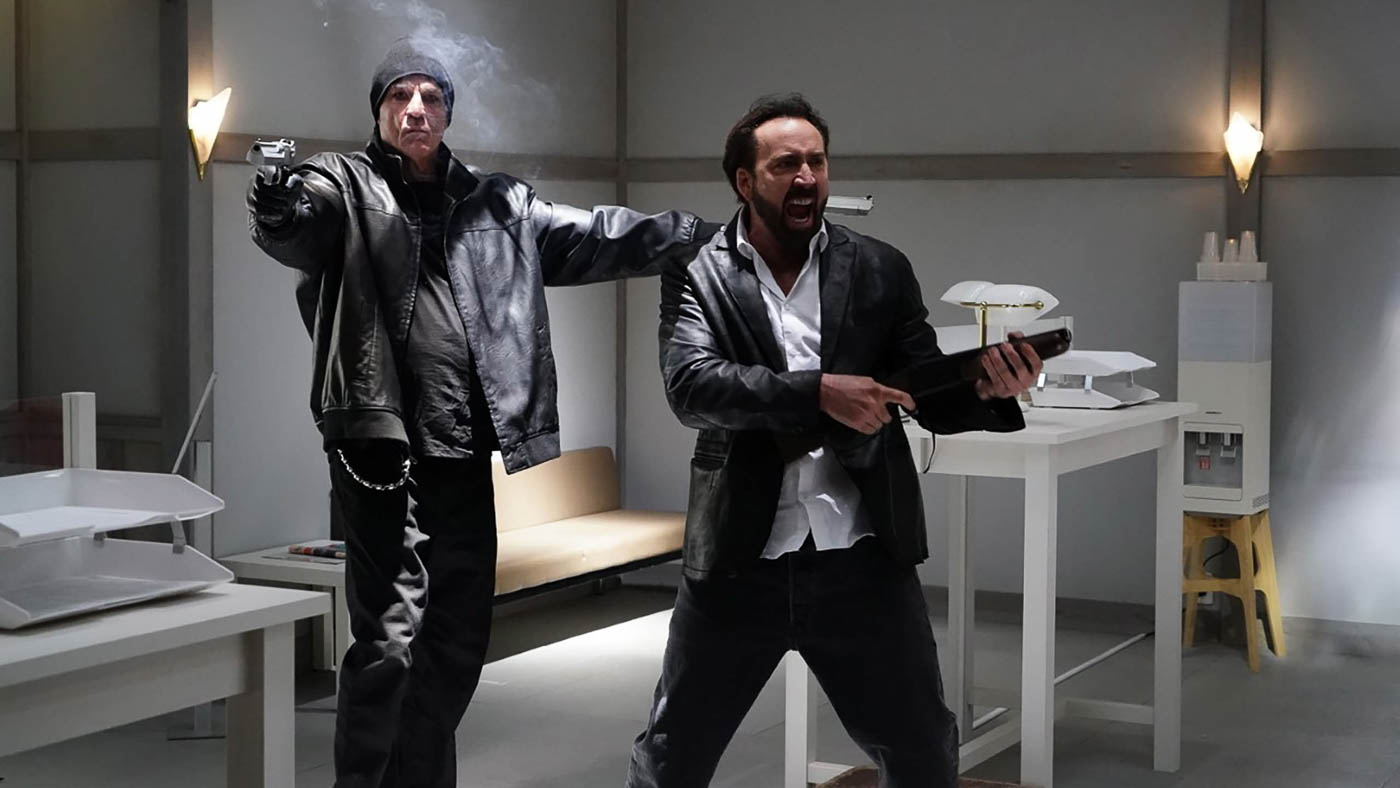 (Courtesy of Sundance Institute)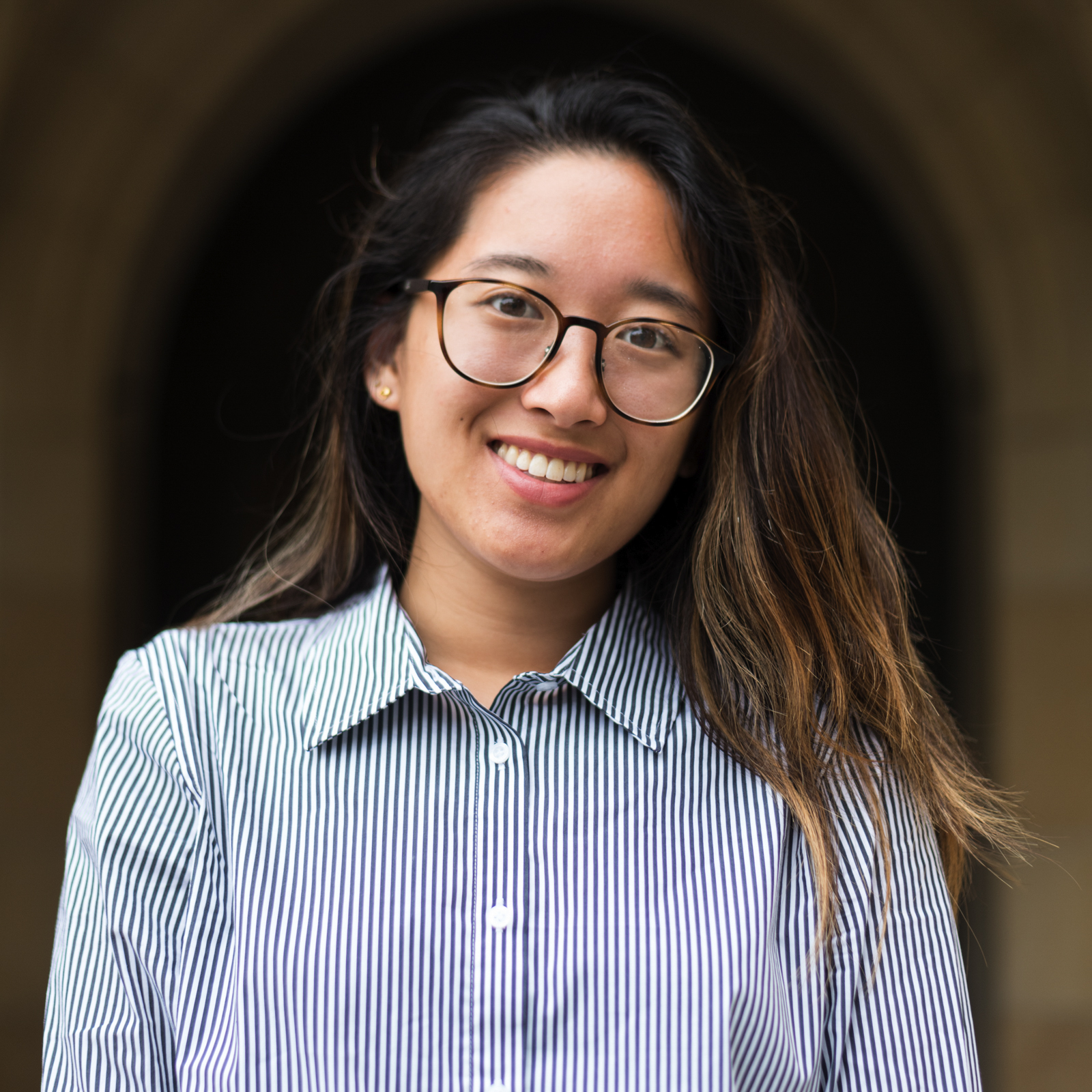 The "Prisoners of the Ghostland" began their journey at the kitchen table.
UCLA alumni Aaron Hendry and Reza Safai began writing the script nearly 12 years ago after a conversation about a shared love for spaghetti Westerns. More than a decade later, the resulting film that premiered Sunday at Sundance Film Festival is a blend of genres including Western, samurai and post-apocalyptic thriller. The feature also stars alumnus Nicolas Cage as the central antihero of Samurai Town, who Hendry said has to step into the hero's shoes to save the townsfolk who are trapped between the past and present.
However, with so much time between the film's inception and actual production, Safai said the path to the silver screen was a mix of luck and timing.
"The few (people) that originally read (the script) really liked it, but they just didn't know how to do this big crazy R-rated movie," Safai said. "We shelved it, but as time went on, the audience kind of started to change what they were willing to take on and not take on."
[Related: Sundance 2020]
Citing 2016's "Deadpool" as a film that visibly changed which narratives were making their way to theaters, Safai said its release was around the same time his and Hendry's script started to gain traction picking up a cast and crew with Sion Sono as its director. The script grew alongside the team, and Hendry said scenes and characters expanded and changed as new members brought fresh ideas to the table.
"(Sono) comes along and brings a whole set of filmmaking expertise and cultural things he identified with about the East and the West," Hendry said. "You want to dig into that as someone gets added to the team. Wherever the magic is between you and them, you want to go there."
Although the project began as a brainchild between Hendry and Safai, the latter said the idea was largely inspired by Western films such as "The Good, the Bad and the Ugly" and post-apocalyptic ones like "Escape from New York." But the central themes still revolved around the aftermath of nuclear weapons, he said. Therefore, Samurai Town's physical space was rooted in explorations of New Mexican towns filled with mannequins and built solely for the purpose of testing the atomic bomb.
In discovering both the ridiculousness and tragedy infused into the idea of a town built just to be blown up, Hendry said he found his opening to explore the social implications of displacement and homelessness as many characters cope with an unexplained nuclear fallout. But while the townsfolk in the film are trapped between their past and present, their functionality on the page went through a variety of iterations, he said. This includes Bill Moseley's character and central antagonist, the Governor, who Moseley said existed somewhere between Colonel Sanders and Foghorn Leghorn.
[Related: Sundance's move to a small ski town 40 years ago has left locals with mixed opinions]
Moseley said the first time his character really came to life was during his first meeting with Sono at a costume fitting. Donning the Governor's characteristic white suit and hat was Moseley's first step into his role, but what brought the villain to life was the red gloves. At that moment, he said he understood the antagonist was a caricature of capitalism with blood on his hands.
"A lot of times, I try to find the character by going through other archetypes or stereotypes that I know in my own brain," Moseley said. "But then putting on those red gloves really brought out the murderous side of the Governor."
Other characters were also infused with life and nuance as cast and crew were brought on, including Yasujiro (Tak Sakaguchi), who Hendry said was a nonspeaking character who had originally existed only in the first 50 pages. But despite Yasujiro's sparse presence, he was also the character Sono was most interested in. Thus, in following the magic brought on with another collaborator, Hendry said it was the three of them who really broke open the character of Yasujiro, adding little moments until he was fully realized with his own arc in the film.
In many ways, Hendry said the characters only came to life because of how many years it took to get this film off the ground. The very act of being able to put down a script and pick it up years later allowed for familiarity and the ability to write characters authentically – even when actors and directors suggested changes with quick turnarounds, he said. Paired with the ability of Sono, Cage, Moseley and Sofia Boutella to help ground the characters, Hendry said trust and communication are what really brought a crazy script to life.
"(Safai) and I are both writers," he said. "We both find something wonderful in the absurd, and we got very lucky to have a crew that wanted to go there too."
Hua is currently the Arts editor. She was previously the Theater | Film | Television Arts assistant editor, and she is also a third-year English student and Film minor.
Hua is currently the Arts editor. She was previously the Theater | Film | Television Arts assistant editor, and she is also a third-year English student and Film minor.