UC considers alternatives to standardized testing in admissions process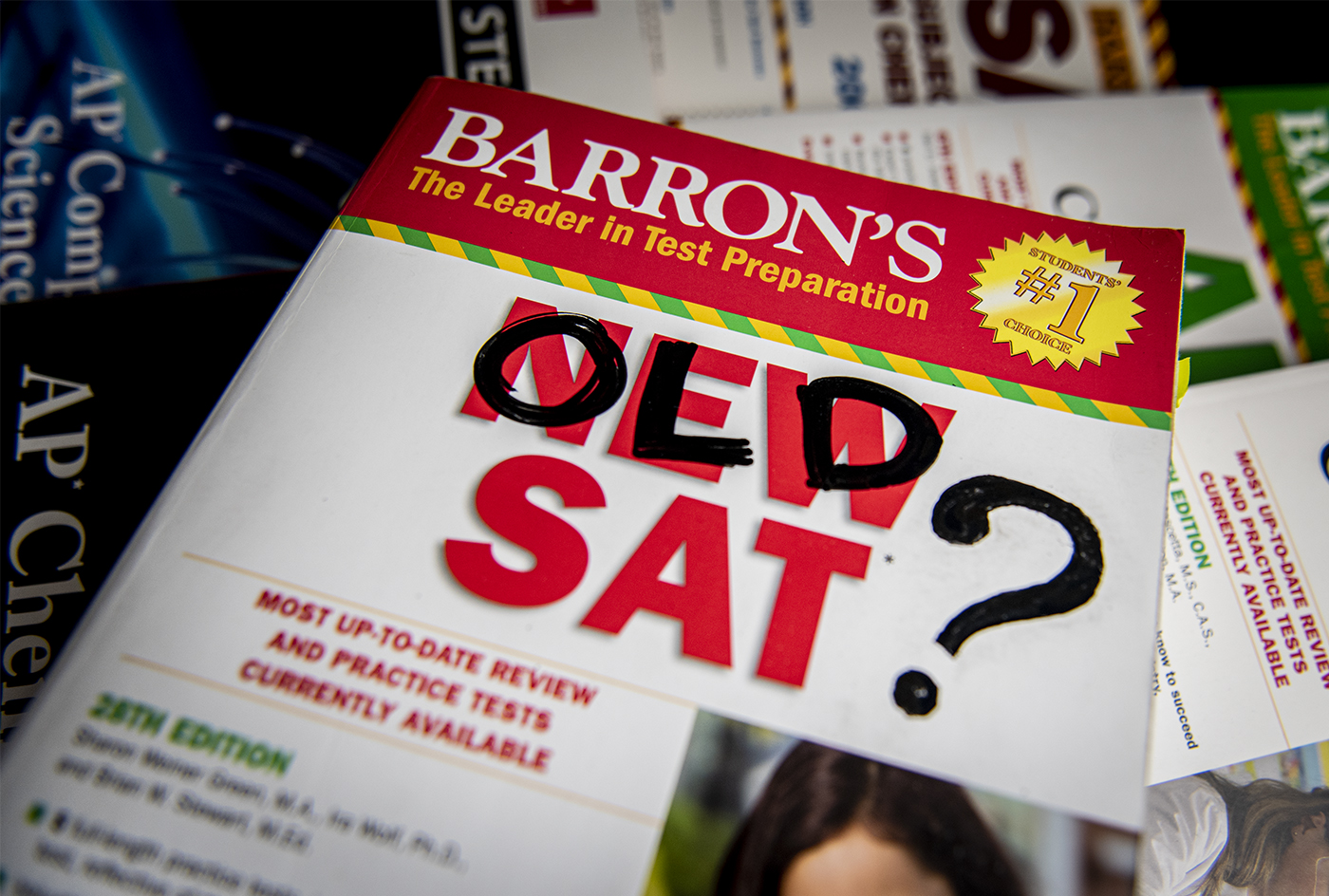 The UC Board of Regents discussed the possibility of modifying an existing test for admissions and whether creating a new test would be viable by 2025. (Jason Zhu/Daily Bruin staff)
A University of California-specific standardized test may not be a viable option, UC professors and administrators told the UC Board of Regents at a meeting Thursday.
The UC planned to eliminate the SAT and ACT requirement for applicants and either discontinue the use of standardized tests in admissions or develop an alternative test for applicants by 2025. The Feasibility Study Steering Committee and Feasibility Study Work Group, created by the UC Regents to identify or create a new test for admissions, recommended the board either eliminate the use of standardized tests altogether or modify an existing test.
Mary Gauvain, the chair of the UC Academic Senate and co-chair of the FSSC, and Michael Brown, provost and executive vice president for academic affairs, said at the meeting that the FSSC and FSWG found it is not feasible to create a new test before the 2025 deadline and that it could take nine years to create a new viable option. The FSSC and FSWG also found that the UC could instead explore modifying an exam like the Smarter Balanced exam, which is taken by high school students in California.
The Smarter Balanced test is used throughout the California school system to support teaching and enhance learning among students. The test uses computer-based assessment and performative tasks in English language arts, literacy and mathematics. The exam was chosen as a viable option because it already aligns with the A-G California public school curriculum.
Some UCLA professors said a new test may not be a viable option.
Education research professor Patricia Gandara said moving forward, it is possible to create a new test that allows students to prepare for college, but making this test would likely not be possible by the 2025 deadline.
The sentiment was echoed in the FSSC report.
The FSSC finished its evaluation in December and recommended to the UC Office of the President that the UC should not require a standardized test for freshman undergraduate admissions after 2025, but an additional optional test score could be valuable in evaluating applications.
The Board of Regents has not made a decision yet on whether the UC should create a new test but will conduct further research into the Smarter Balanced test to determine if it is a viable option moving forward. Alexis Zaragoza, the student regent-designate and a fifth-year geography student at UC Berkeley, said at the meeting that the committee will be evaluating racial disparities, among other factors, during the five-year time frame.
Meredith Phillips, an associate professor of public policy and sociology, said using the Smarter Balanced test could have negative consequences – it may change the way students and teachers approach the test in schools because it would no longer be used for its original purpose, she said.
Smarter Balanced testing is also subject to the same kind of inequalities that the SAT and ACT produce, Gandara said. Exam prepping is very pervasive among upper middle-class and middle-class students, which creates an unequal playing field for those of socioeconomic status who cannot afford these resources, she added.
Hannah Kinsey, a second-year economics and political science student who took the Smarter Balanced exam while she was in high school, said a new exam like the Smarter Balanced one may not be more equitable than the SAT or ACT.
"Wealthy or better-off parents who are highly involved in their kids' lives are always going to find ways to get their kids to do the best they can on those tests," Kinsey said.
Gandara, who participated in the primary faculty report that influenced the UC Regents' decision, said because disadvantaged students historically score significantly lower on these tests regardless of talent or school performance, they may count themselves out and won't submit an application because of their test scores.
The UC Board of Regents will continue researching new possibilities for entrance exams before 2025, Zaragoza said.
Zaragoza said the committee was hoping to add a performance task-based test that would level the playing field for students of color, but it wouldn't be possible during the five-year time frame. Zaragoza added that she likes the idea of using the Smarter Balanced test for other measures besides eligibility.
For example, the tests can be used to assess students on areas of need and can help create a coalition between the UCs and K-12 schools, she said.
"(It would) help students in the process and not bar them from anything," Zaragoza said.
UC admissions will not be considering SAT or ACT scores in the admissions process this year because of a judge's ruling in August, which said that the test was biased against students with disabilities who are facing difficulties accessing the exams during the COVID-19 pandemic.
The elimination of standardized testing because of the COVID-19 pandemic could provide a case study for examining how students perform once admitted to universities without standardized tests, Phillips said.
"There are always silver linings from these sorts of disruptions, and one of those is that we'll have at least some students who are admitted to the university without tests … (so) we'll be able to understand what consequences that had for how well students did in university," Phillips said.