UC Regents recap – Jan. 19-21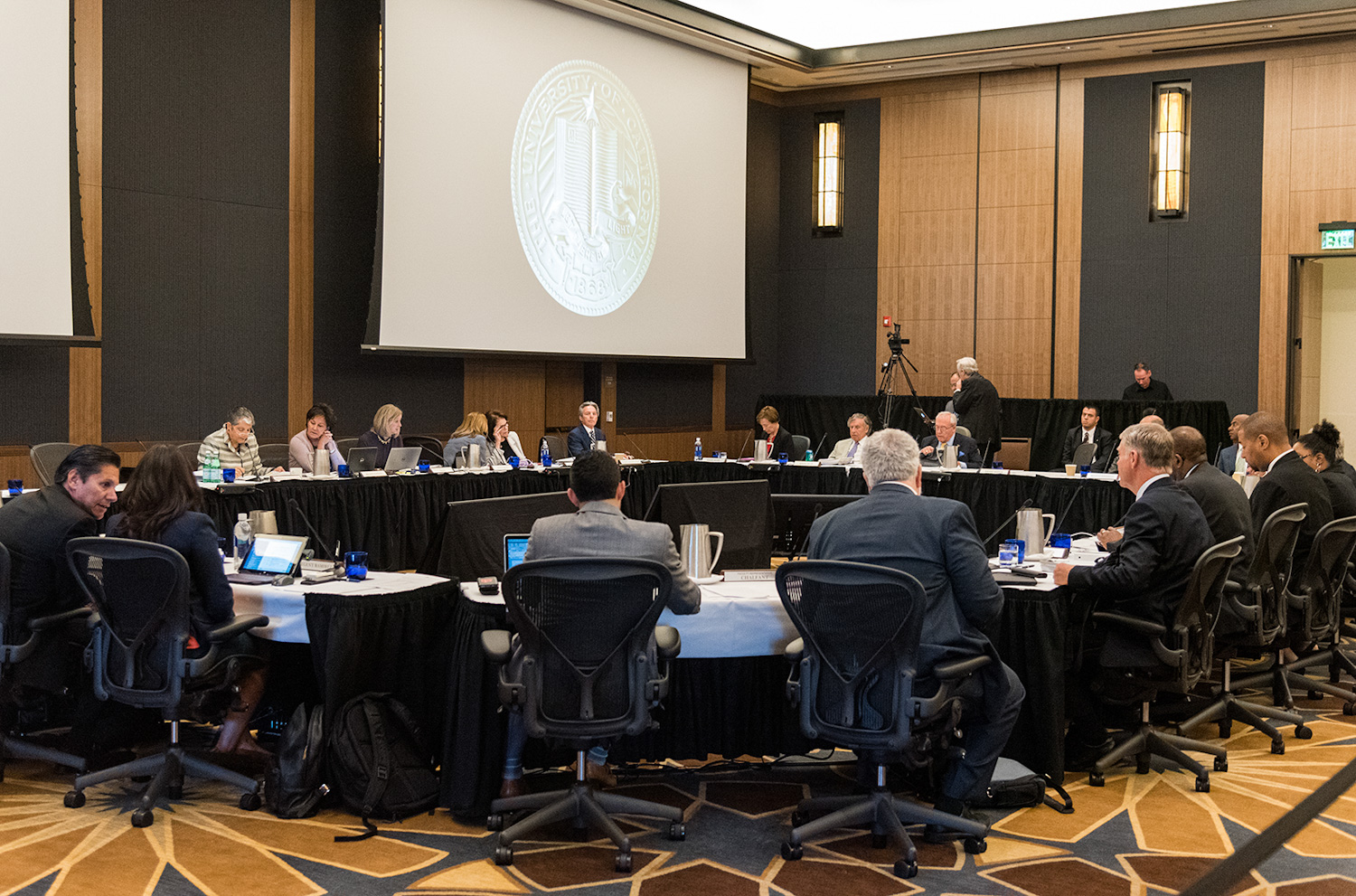 The Board of Regents met for its bimonthly meeting from Tuesday to Thursday. The board discussed the possibility of using a new test for admissions starting in 2025 and federal and state funding. (Daily Bruin file photo)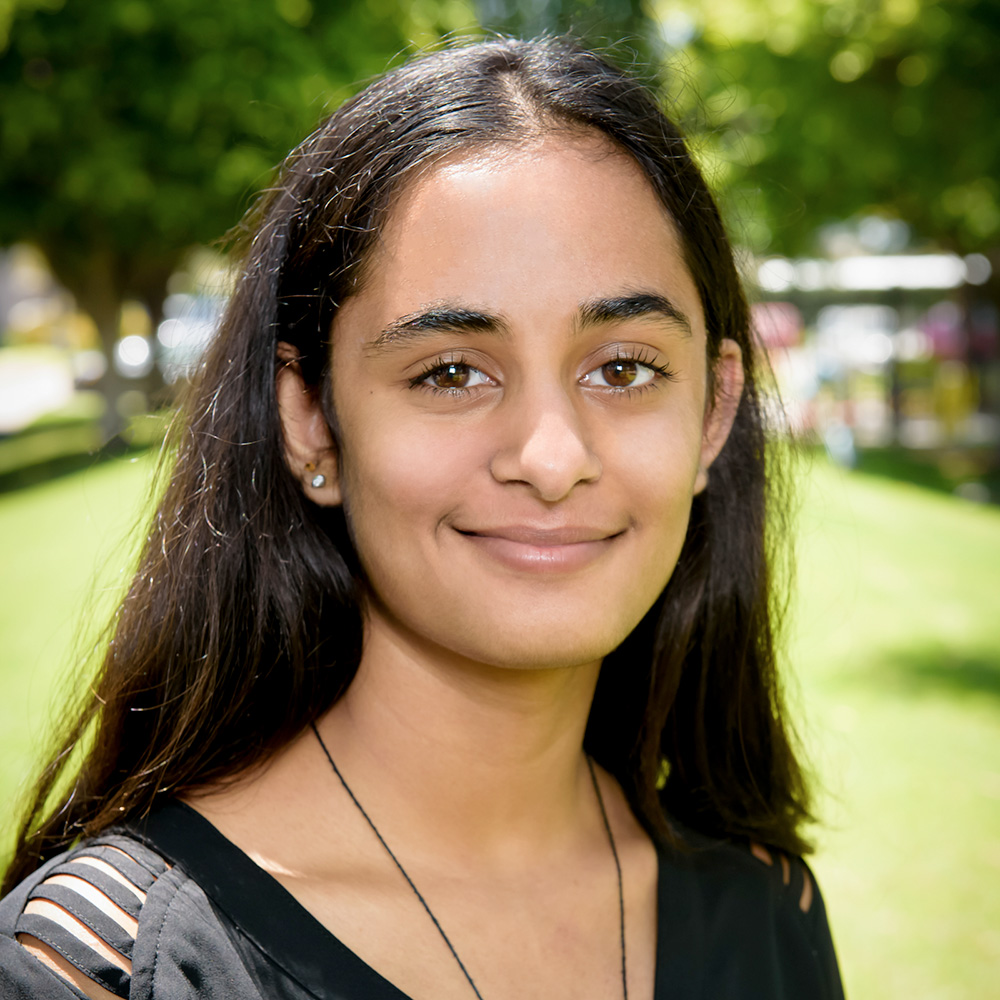 The University of California Board of Regents, the governing body of the UC, met for their bimonthly meeting from Tuesday to Thursday via teleconference. The board discussed federal and state funding, the possibility of a new test in admissions and campus diversity.
Tuesday
Board of Regents:
Sunaina Keonaona Kale, graduate student at UC Santa Barbara and a Native Hawaiian, said it does not make sense for the UC to invest in the Thirty Meter Telescope on Mauna Kea given that no commitment has been made to extend the current land lease agreement. Kale said if the lease is not extended, the TMT, which is still under construction and underfunded, will need to be dismantled before the lease expires in 2033.
Rohan Prasad, a third-year economics student at UC Berkeley, said he condemns the UC's support of factory farming. Prasad said COVID-19 outbreaks have been linked to factory farms, and slaughterhouse workers are underpaid and work one of the most dangerous jobs in the country. Prasad added that the Federated States of Micronesia have raised concerns that Seaboard Triumph Foods, a supplier for the UC system, has engaged in human trafficking. Prasad urged the UC to terminate its contracts with Seaboard Triumph Foods and stop its support for animal agriculture.
Eric Halgren, a professor of radiology and neuroscience at UC San Diego, said the UC's annual report on sustainability practices does not address the UC's failure to meet its goals of decreasing greenhouse gas emissions and urged the regents to focus on eliminating fossil fuels from its energy footprint instead of focusing on carbon neutrality in its sustainability goals.
Health Services Committee:
The committee approved David Lubarsky's appointment and compensation as vice chancellor of human health sciences and chief executive officer for UC Davis Health. They also approved a 20% market-based salary increase for Bradley Simmons, chief operating officer of the UCD Medical Center.

The committee approved a 30% market-based salary increase for Duncan Campbell, chief operating officer at UCSD's Physician Health Network.

Lawrence Friedman, physician executive director of UC Virtual Care Collaborative, said UC Health has seen a increase of 1.5 million telehealth appointments and a decrease of 1.5 million in-person appointments in 2020 compared to 2019. The UC Virtual Care Collaborative expects to have around 25% of ambulatory visits done by video, he added.
National Laboratories Committee:
The committee approved a proposal to use $200,000 from the Capital and Campus Opportunity Fund to establish a technology and international security postdoctoral fellowship pilot program. The CCOF is meant to increase collaboration between UC-affiliated national laboratories and UC campuses, said Craig Leasure, vice president for National Laboratories.
Governance Committee:
The committee approved salary increases for Senior Management Group employees at the Lawrence Berkeley National Laboratory for the fiscal year 2021. The salary adjustments will be paid for with funds from the United States Department of Energy, and no state or general funds will be used, said Cheryl Lloyd, the associate vice president and chief risk officer for the UC.
Contributing reports from Julia Shapero, Daily Bruin Senior staff, Eshan Uniyal and Hanna Sato, Daily Bruin contributors.
Wednesday
Board of Regents:
Joshua Block, a third-year political science student and UC I Decide coordinator at UC Irvine, said the board should consider making Election Day a nonmandatory class day so students can vote.

The UC Regents will continue with their environmental goals of carbon neutrality and 100% clean energy by 2025, said David Phillips, associate vice president of energy and sustainability. UC Merced was the first public research university in the entire U.S. to reach carbon neutrality, said Regent Chair John Pérez.

The Board of Regents is also considering reestablishing a dual admission program between California community colleges and the UC campuses, said Mary Gauvain, the UC Academic Senate chair. A version of this program was created more than a decade ago, but Gauvain said the UC did not have enough state funding to implement the dual enrollment program.
Finance and Capital Strategies Committee:
The committee agreed to provide additional money in working capital, not to exceed $500 million, for campuses to help cover pandemic-related losses, on top of the $1.5 billion that was approved in June.
The committee approved the full project budget of about $1.1 billion to build UCI's proposed medical complex.
The committee approved an amendment for the UC San Francisco 2014 Long Range Development Plan that certified the environmental impact report for the new hospital, adjusted the ceiling height limit and updated the Greenhouse Gas Reduction Strategy to meet the UC's carbon neutral goal by 2025.
Academic and Student Affairs Committee:
The committee approved a multiyear plan for Professional Degree Supplemental Tuition for the UCI graduate pharmacy program. Jan Hirsch, dean of UCI School of Pharmacy and Pharmaceutical Sciences, said the program is requesting $31,000 of PDST per student over the course of the four-year program. The plan was approved with the amendment that UCI's graduate pharmaceutical program must meet or exceed student diversity goals.
Cathryn Nation, UC associate vice president of health sciences, and Renee Chapman Navarro, UCSF vice chancellor of diversity and outreach, provided recommendations to increase diversity across students, residents and faculty in UC health sciences such as increasing need-based scholarships and developing a holistic student affairs office at each health science school.

Michael Dennin, UCI vice provost for teaching and learning, said there should be a combination of in-person and online classes after the pandemic to help students succeed.
Contributing reports from Christine Tran and Andrew Panosian, Daily Bruin contributors.
Thursday
Board of Regents:
Natalie Logusch, a resident at 1921 Walnut St., a building in Berkeley purchased by the UC Regents in July, said she urges the board to reconsider evicting tenants and demolishing the building for student housing.

Dalena Ngo, a graduate student at UCM, said she is troubled that UCM and UC Riverside received less state support even though their student bodies comprise the most first-generation students compared to other UC campuses. She said the board should reconsider its measures to ensure equity across all the UC campuses.

Danny Campbell, business agent for Sheet Metal Workers' Local Union No. 104, a union representing craftspeople, said he supports the proposed campus improvements at UCSF's Parnassus Heights because it gives career opportunities to local workers. Liz Perlman, executive director of American Federation of State, County and Municipal Employees 3299, said she is asking the board to postpone approving the expansion because it does not give enough housing to those who need it.

Aidan Arasasingham, the UC Student Association president, said UCSA and the UC Graduate and Professional Council are underfunded, making it difficult to sustain strong student advocacy. He asked for the UC Regents' support in creating a new systemwide funding structure for the organizations.
Public Engagement and Development Committee:
The UC gained $2.9 billion in philanthropic support for 2019-2020 fiscal year, said Claire Holmes, senior vice president of external relations and communications. However, less than 8% of the donations were for student support, which includes funds for scholarships, said John Cash, a higher education fundraising consultant.

The UC is expected to receive more than $391 million from the $900 billion Coronavirus Response and Relief Supplemental Appropriations Act passed in December, said Chris Harrington, UC associate vice president for federal governmental relations.

UCSD exceeded its 10-year, $2 billion fundraising goal and is expected to reach $3 billion by the next academic year, said UCSD Chancellor Pradeep Khosla. UCR raised $300 million and ended its first comprehensive fundraising campaign at the end of 2020, said UCR Foundation President Peter Hayashida. Funds will go toward increasing access through pipeline and summer bridge programs, Hayashida added.
Board of Regents:
Michael Brown, provost and executive vice president for academic affairs, and Gauvain said that the creation of a new standardized test could take nine years to develop and said creating a new standardized test by 2025 may not be possible. However, adapting a preexisting test, such as California's Smarter Balanced Assessment System, could be an alternative.

Regent Sherry Lansing said she was concerned about eliminating standardized testing from admission decisions on the basis of previous comments made by UCR Chancellor Kim Wilcox, who described how the SAT and ACT helped make UCR one of the most diverse UC campuses, in previous regent meetings.

UC Health increased COVID-19 testing among UC health care workers throughout fall and employee positive test rates have remained low, said Carrie Byington, executive vice president of UC Health. UC Health delivered at least the first dose of the COVID-19 vaccine to 84,112 employees in phase 1A of the state's vaccination plan by Jan. 15, Byington said. UC Health receives around 11,000 vaccine doses per week, but it wants to distribute around 120,000 per week, she added.
Contributing reports from Saumya Gupta, national news and higher education editor, Alexis Duke, Daily Bruin reporter, Rachel DuRose and Loan-Anh Pham, Daily Bruin contributors.
Gupta was the 2020-2021 assistant News editor for the national news and higher education beat. She was previously a contributor for the beat. She is also a fourth-year psychology student.
Gupta was the 2020-2021 assistant News editor for the national news and higher education beat. She was previously a contributor for the beat. She is also a fourth-year psychology student.