Class of 2021 expresses disappointment with likely remote end to time at UCLA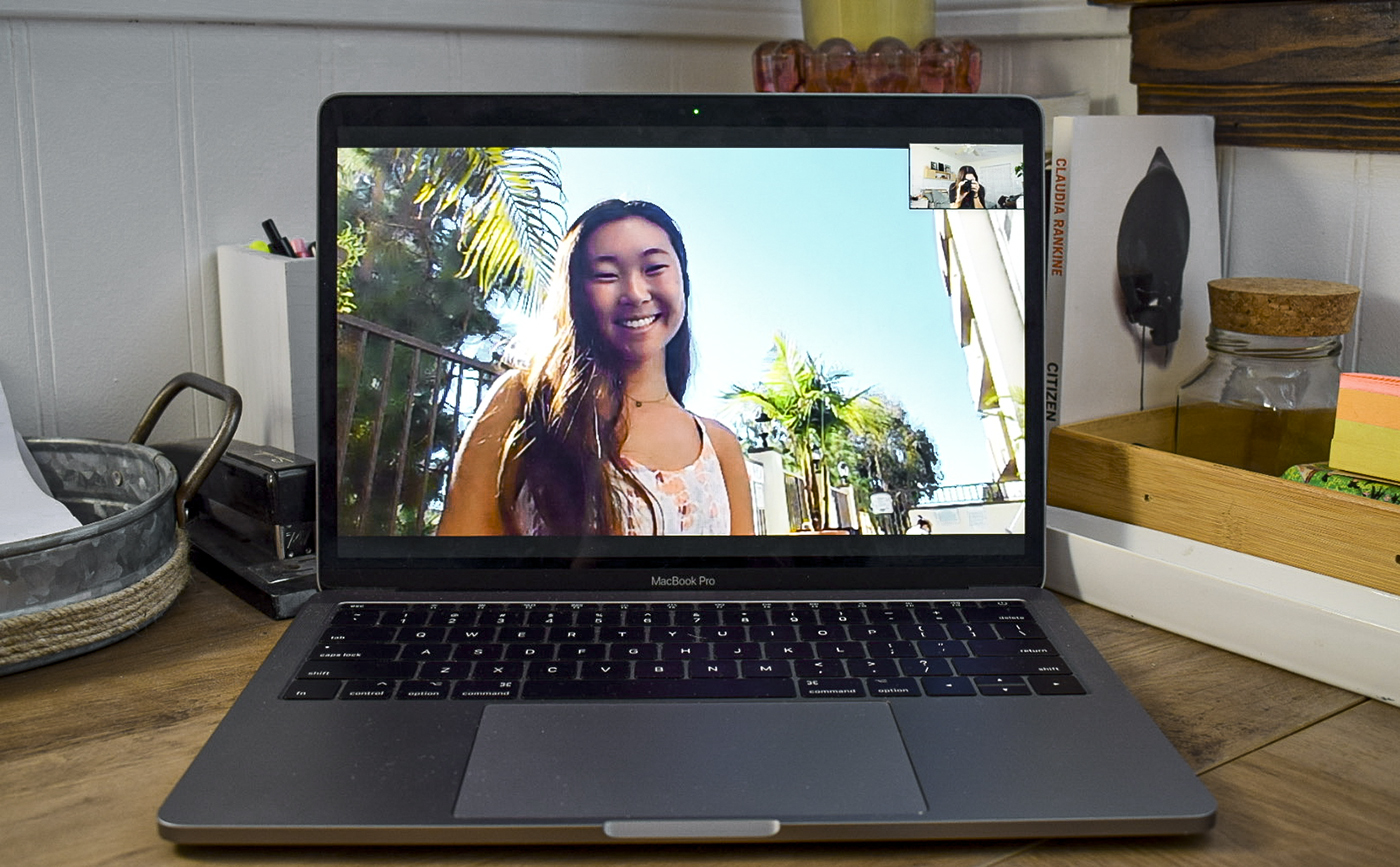 Graduating students of the class of 2021 will end their final year at UCLA over Zoom. Alexa Kinoshita, a fourth-year sociology transfer student, is one of them. (Tess Horowitz/Daily Bruin)
This post was updated Jan. 24 at 6:48 p.m.
The grand finale of Alexa Kinoshita's two-year journey at UCLA will be on Zoom.
Kinoshita, a fourth-year transfer sociology student, had less than two quarters to experience campus life before the COVID-19 pandemic caused universities across the world – including UCLA – to shutter in-person instruction and start remote learning.
Had Kinoshita known her time on campus would be cut short, she said she would have joined more clubs. Many transfer students, like herself, missed out on opportunities because of the pandemic, she added.
UCLA announced its decision Jan. 11 to continue primarily remote instruction through spring quarter, marking the fourth academic quarter that courses are held primarily remotely. UCLA first went fully remote in March 2020. The university also shifted to a mostly remote learning model in fall and winter quarters of the 2020-2021 academic year.
The University of California is planning to return to in-person instruction this fall.
But for many students graduating in 2021, coping with the fact their remaining months at UCLA will end behind a screen has been difficult.
Although classes have been remote for several quarters, Kinoshita said she is still unaccustomed to learning on Zoom. It is devastating that her experience will end online, especially as someone who values in-person learning, she added.
Trinity Willard, a fourth-year African American studies and public affairs student, was disheartened when the announcement for spring quarter came only two weeks after winter break. Willard said the glimmer of hope she had from the arrival of the COVID-19 vaccines vanished when she saw the news.
[Related link: UCLA announces its vaccination plan for faculty and staff]
Running in a cap and gown at the Undie Run – a quarterly event during finals week where students run across campus in their underwear – would have been the cherry on top of her UCLA experience, Willard said.
Corey deLisle, a fourth-year geography and environmental studies transfer student, said he hoped in-person instruction would resume so he could return to a more structured lifestyle: commuting to school, attending classes, going to club meetings and working out at the gym.
"I'm kind of lost at home when everything is just like laptop, laptop," deLisle said. "Now your only excursion is to your living room."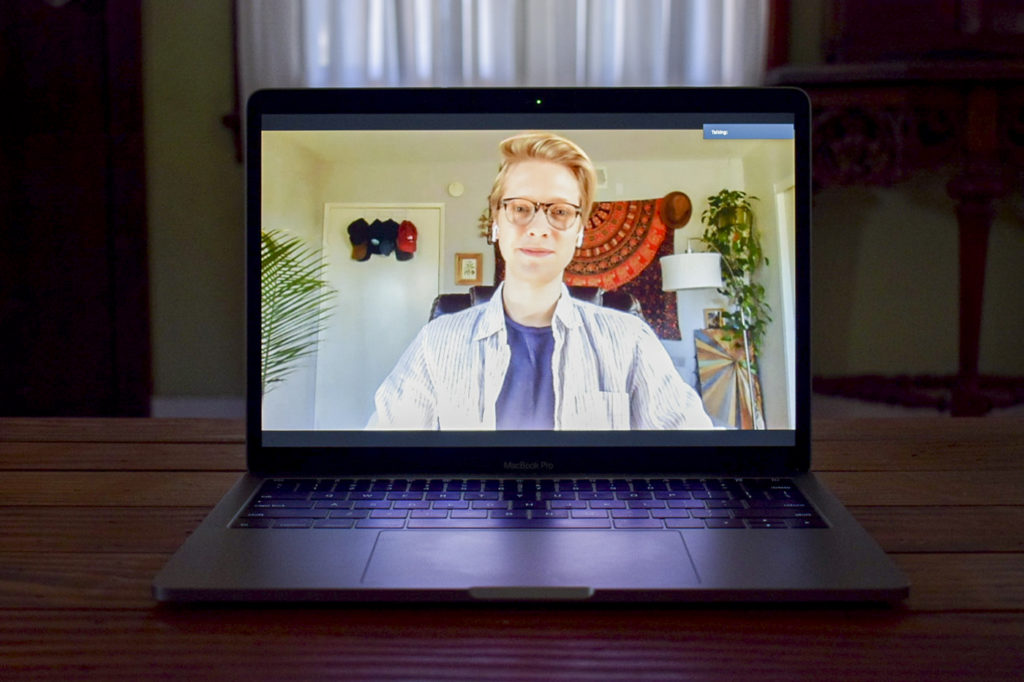 Joe Fregault, a fourth-year statistics student, was already mentally prepared for the worst-case scenario – experiencing his entire final year at UCLA online. But he was still disappointed when he heard the news.
Fregault turned to a thread on the UCLA subreddit as a way to relate to other students.
"I found a thread about seniors feeling slighted about the whole situation," he said. "People were just dropping depressing memes, I guess as a way to cope with it."
Michael Collins, a fourth-year psychology transfer student, said he is trying to find the pros of the negative circumstances, like not having to commute two hours to campus every day. Instead, Collins said he can get to class in a few seconds, just by opening his laptop.
Still, Collins said he is upset over the news. Remote learning has made it difficult to form meaningful connections with professors, which is important for receiving recommendation letters to get into graduate school, Collins added.
Collins said he eventually wants to become a therapist, and getting into the master's degree program in social welfare at UCLA would make the downsides of remote learning worth it.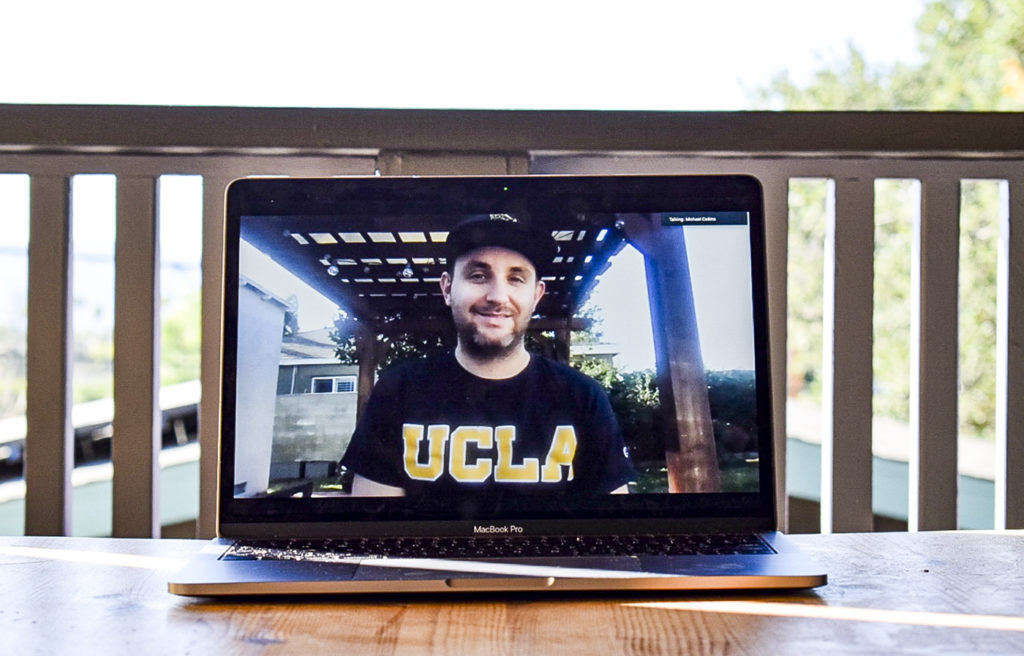 After the announcement that spring quarter will continue remotely, graduating students became frustrated at the prospect of a virtual commencement. The class of 2020 also celebrated their graduation with a virtual ceremony last spring.
UCLA has not made a decision for the 2021 commencement ceremony, UCLA spokesperson Ricardo Vazquez said in an emailed statement. The university is in discussions with student leaders to make sure student input is included in commencement plans, he said.
Niloofar Shakoorzadeh, a materials science graduate student, said she hopes to celebrate commencement in person because her time as a student will end after spring quarter.
"You want to celebrate it with your family and friends," Shakoorzadeh said. "You just want to, for one day at least, not worry about anything and just be with people that you love, that supported you throughout the whole journey because it's not easy."
But deLisle said he thinks an online graduation would resemble a virtual dance party instead of a traditional send-off.
"As a nontraditional student, I'm 28 years old, so it's something that I've always envisioned for myself," he added. "A big thing for me was just having my parents fly out to Los Angeles and seeing me walk that stage."
Collins did not attend his commencement ceremony when he graduated from community college, but he said he hoped to celebrate his academic achievements after he completed his bachelor's degree at UCLA. In fact, Collins added, ever since he received his acceptance letter to UCLA, he dreamed about walking across the stage at graduation.
As a first-generation student, Willard said graduating from college is important to her and her family. Willard added that she would be disappointed if UCLA chose to forgo an in-person commencement.
"I would probably cry, to be honest," she said. "(I've) worked all this time, pretty much from the beginning of my education to get here so that's a really big moment."
Just because graduating students completed their final year remotely does not mean that they should also celebrate their accomplishments in a virtual space, she said.
Kinoshita said although she did not get the complete in-person UCLA experience, she recognizes the importance of protecting her community and preventing the spread of COVID-19. However, Kinoshita said, she is still sad that she may not be able to see her friends again.
Fregault also wanted the opportunity to say goodbye to his friends and the people who had a significant impact on his time at UCLA.
"Everyone's senior year is the most important year in terms of rounding out your collegiate experience," Fregault said. "The people that you were with the whole time on the journey – you get to see them off – like the final mission before you blast off into the real world."