Students struggle to balance skepticism, hope surrounding in-person fall classes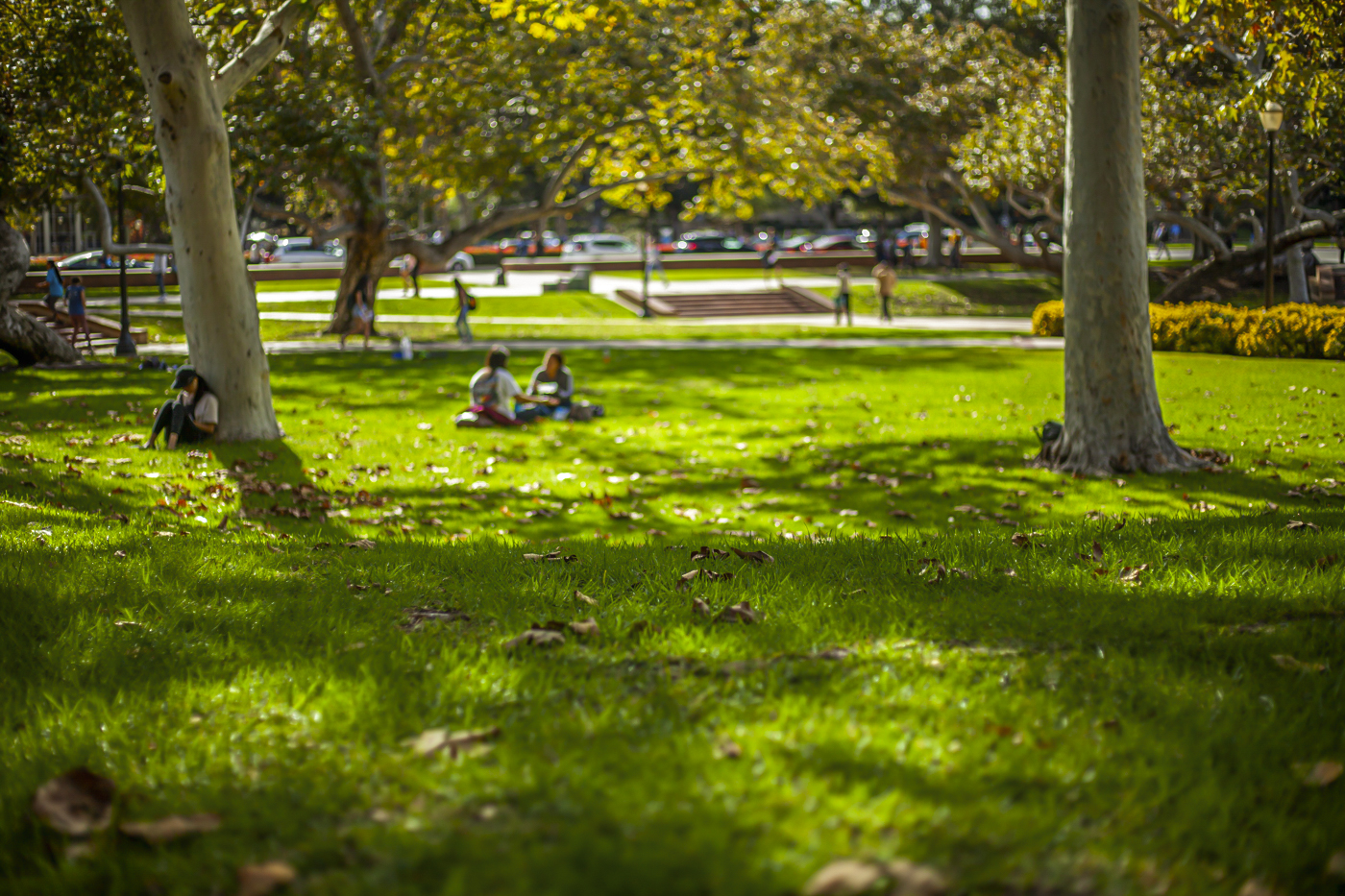 Some students are excited for a possible return to campus this fall. Others, however, are concerned for their safety. (Daily Bruin file photo)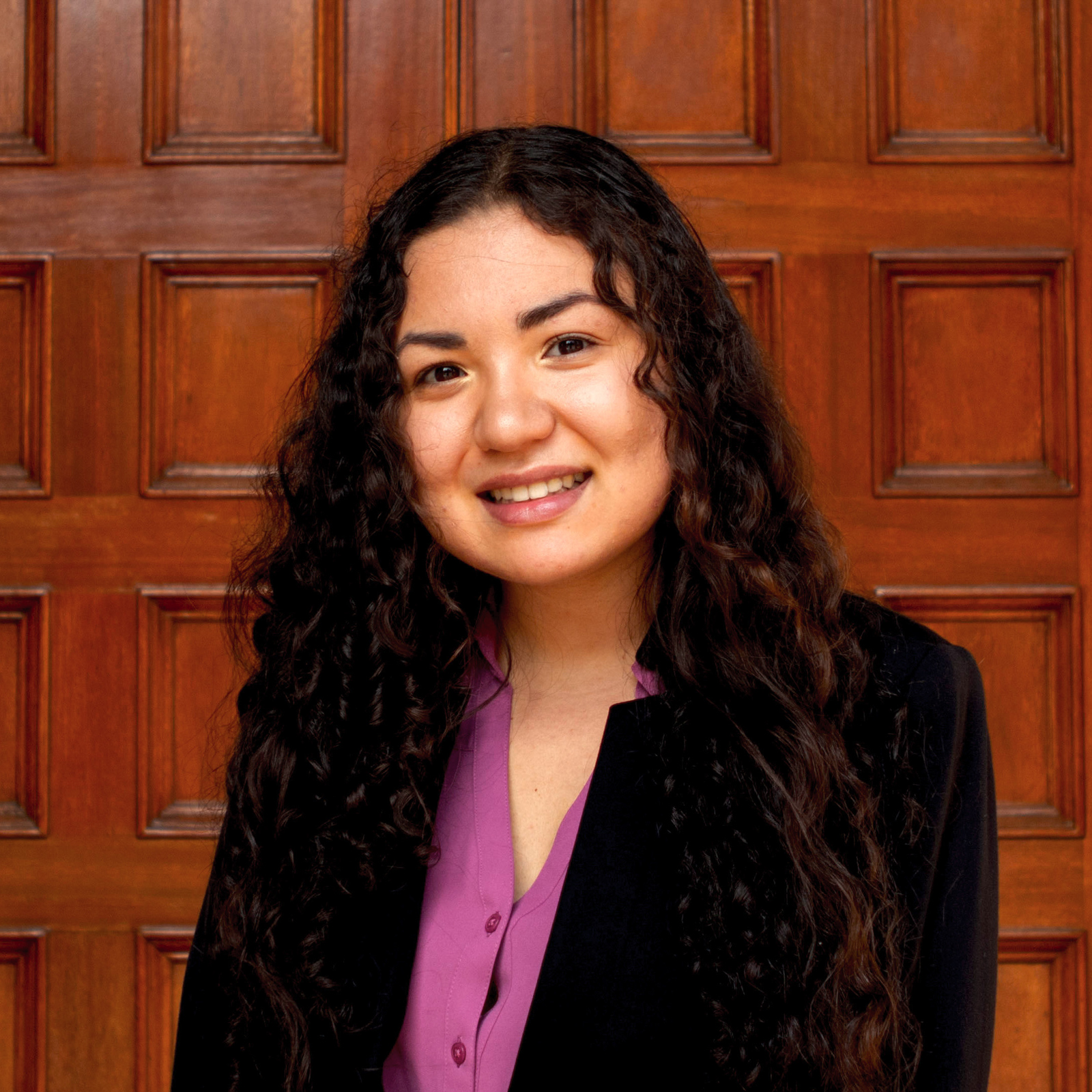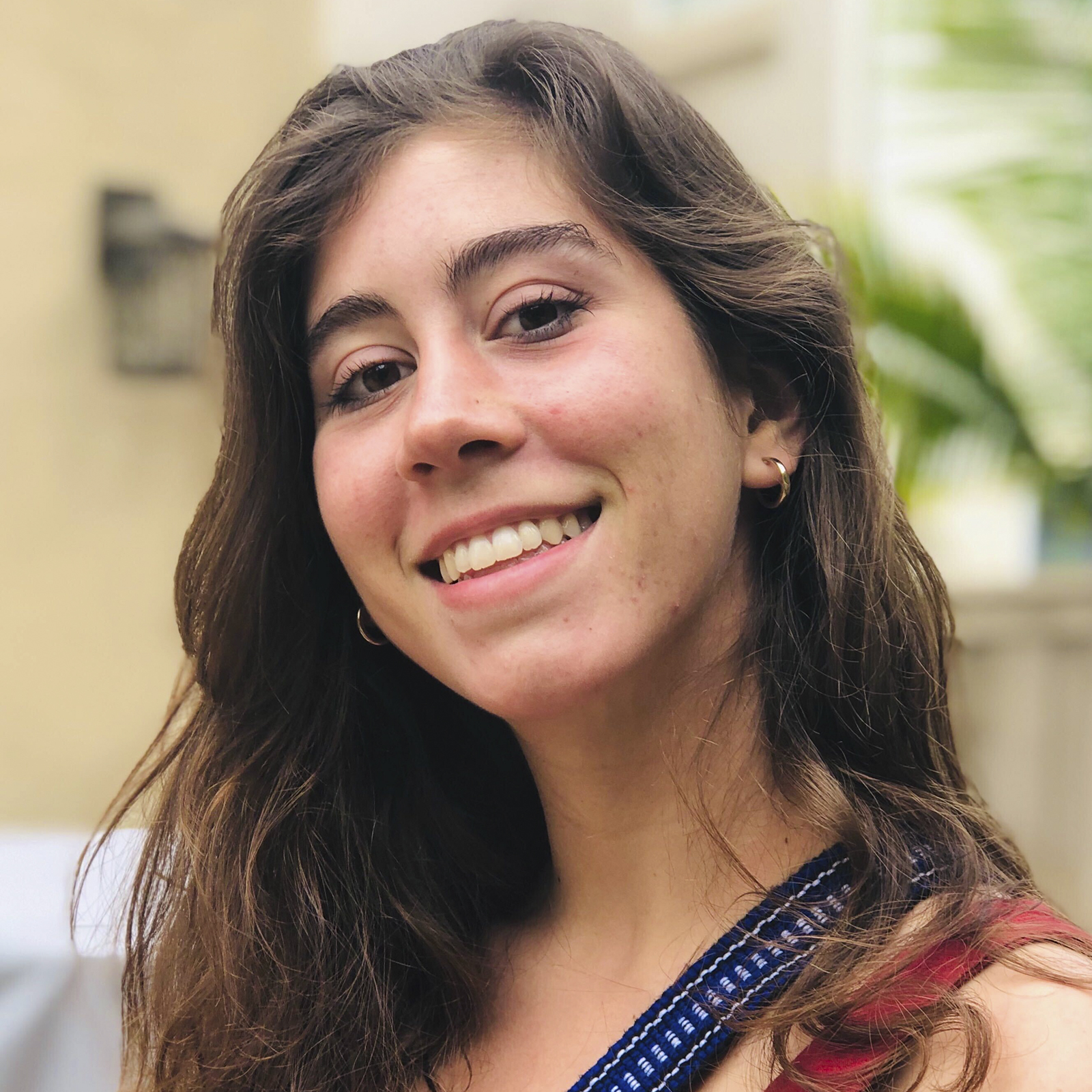 This post was updated Jan. 24 at 6:51 p.m.
Alan Vargas hopes UCLA will live up to his expectations when he comes to campus in the fall.
"When I get there I better not be disappointed," said the third-year English and political science transfer student. "UCLA, if you hear this, I better not be disappointed."
The University of California Office of the President announced Monday that the UC system plans to resume mostly in-person instruction in fall 2021, and many students are excited for a chance to return to in-person college.
Yasemin Agi, a second-year civil engineering student, said she felt unfulfilled by online school. Virtual learning has felt impersonal, and makes it harder for her to retain information, she said.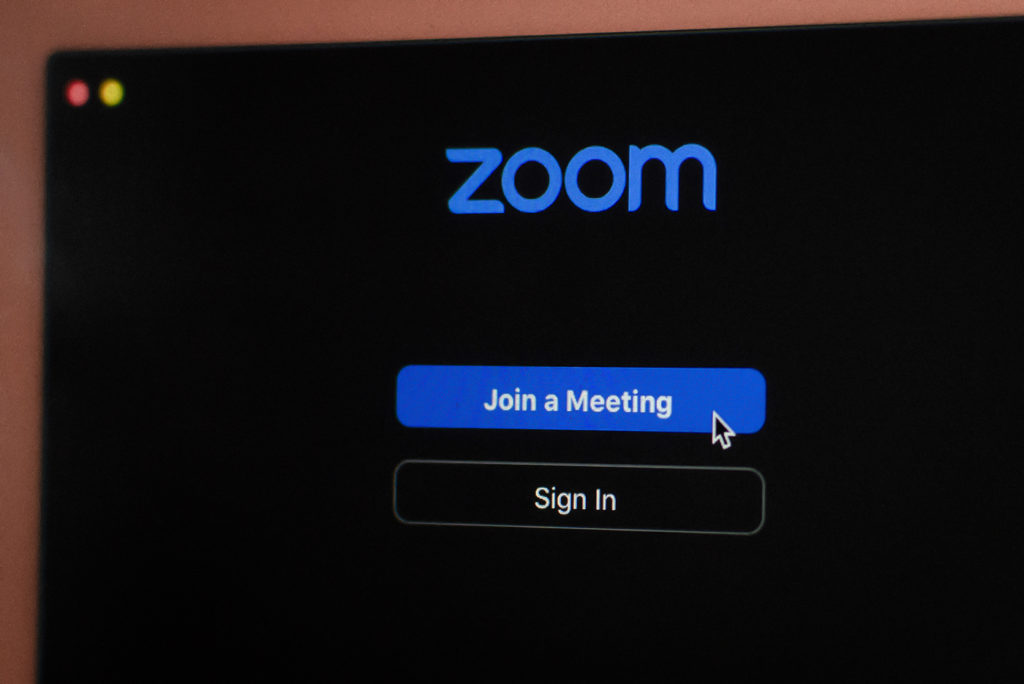 Outside of classes, Agi is involved in Rocket Project and the American Society of Civil Engineers, two engineering project clubs that would normally require lots of hands-on work. Being away from the labs on campus has made it more difficult to complete these projects, she said, because they have had to use virtual alternatives.
Working as a teaching assistant and researching remotely has had its challenges, said Siyun Qiao, an electrical engineering graduate student.
Qiao said that a digital format makes communication much less efficient in the discussion section he teaches. A 20-minute meeting can sometimes be stretched out to two hours over Zoom, he added.
In his research group, he has to rely on others to collect data using instruments in the lab on campus because the number of people in his lab with access to campus for research is limited.
Agi said she is excited to engage with her friends and peers and go to social events when she comes back to campus. She added that she thinks students will be more appreciative of social interaction upon returning to in-person classes. Nonetheless, Agi said she feels has grown accustomed to spending time by herself.
"(We're) used to isolating ourselves and cleaning everything before we touch it," Agi said. "I think it's going to be hard to switch our mindset back to normal," she said.
Like Agi, Joshua Lee looks forward to meeting people on campus come fall.
"I'm a hardcore introvert, so in a regular setting I'd be more inclined to just stay holed up in my room and do my own thing," the second-year mathematics student said. "But having been in quarantine and away from friends and faculty for almost a whole year, I missed that."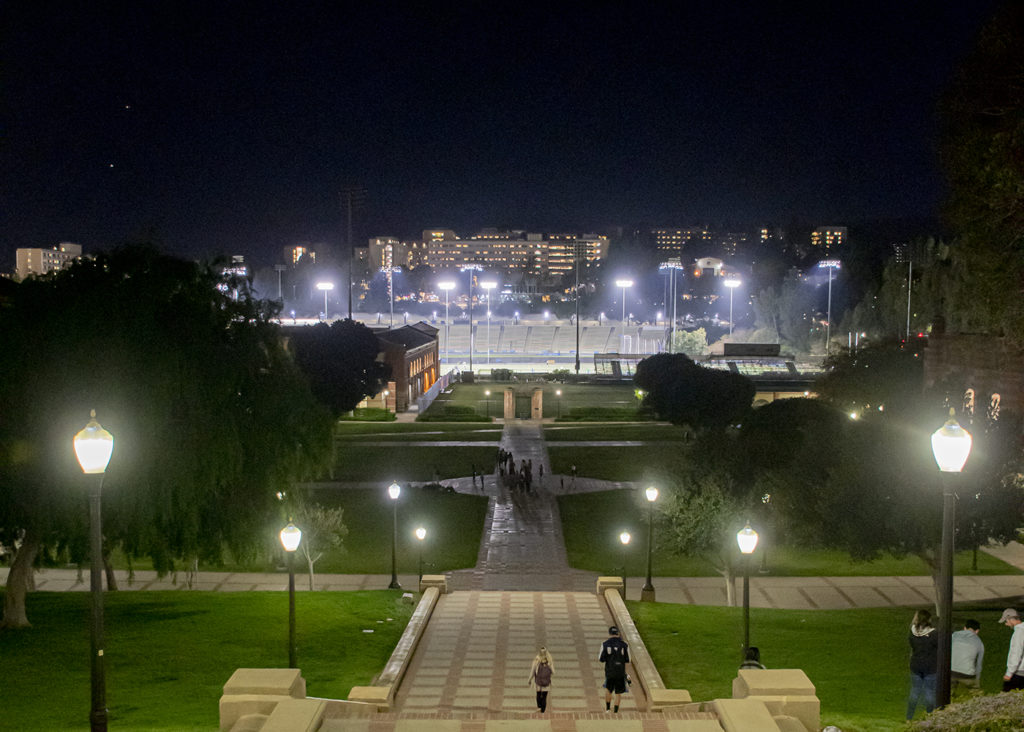 Christina Lee, a third-year electrical engineering student, said she hopes to see her friends and cook with her roommates in their apartment. However, being at home is convenient, she said.
Lee has a medical condition that affects her back and makes it difficult to carry a backpack around campus. While in Westwood, she would have to go home on the weekends so her parents could take her to a chiropractor. Living at home allows her to save time and money as well as rest her back, she added.
Although some students are excited to go to campus, others have concerns about the safety and the validity of UCLA's announcement.
Joshua Lee said the COVID-19 vaccine should be distributed to students to ensure students' safety. He added that he is concerned students may not take COVID-19 seriously when they return to campus.
"If you still have a pandemic in the fall, will everyone on campus and nearby adhere to those standards, or will we be in some kind of pseudo-lockdown again?" he said.
The LA County Department of Public Health estimated that people between 16 and 49 years old with underlying health conditions will receive the COVID-19 vaccine between March and May. People in this age group without pre-existing conditions will likely receive the vaccine between May and June, according to the LACDPH. UCLA has not yet announced a formal plan to vaccinate students, though it plans to begin vaccinating faculty and staff working on campus by February.
Going to Los Angeles will be the first time Vargas leaves the Bay Area. Vargas said he hopes to join the UCLA boxing team when he comes to campus. But he still wonders what the public health restrictions will look like for boxing, and if returning to campus will be safe.
"I have hundreds of students in my class, and just imagine us going back to campus and being stuck in one room," Vargas said. "Is it going to work?"
Isha Gounder, a third-year English student, said despite how much transfer students like herself want to finally have a real college experience, she has doubts that UCLA will reopen in the fall.
Vaccines are set to roll out slowly, Gounder said. At a time when hospitals in LA County are unable to provide beds for patients who are not afflicted with COVID-19 as a result of the high number of COVID-19 cases, students are putting their hopes over the reality of the pandemic on the ground, she added.
"LA's an epicenter. Get this idea (of returning to campus) out of your head and accept the reality of the pandemic," Gounder said. "Accept that we aren't going to have a college experience and that there's more to life."
Gounder added she enjoys staying at home and not having to interact with people.
"I like hiding behind a camera and not having to say anything and people not expecting anything of me for once," she said. "I've become very antisocial, and I'm loving it."
LA County has recorded close to 1 million cases of COVID-19 and over 13,000 deaths since COVID-19 first appeared in the county. Additionally, there are currently no intensive care units available in Southern California, according to a press release from the LACDPH.
For the UC, making such an early announcement is like playing God, Gounder said.
"Urge that people stay home. Don't encourage people to sign a housing contract, maybe," Gounder said. "Don't encourage people to switch states just to come to their school and then lock them up and quarantine them."
While many students may feel weary and demotivated from having an online college experience, Joshua Lee said he thinks students should have hope.
"I see there's a lot of hurt and exhaustion across the UCLA community and I would just venture to tell people it'll get better," he said. "We don't know when the end will be, but there will be an end."