The Quad: Paving the way for a positive 2021 with holistic New Year's resolutions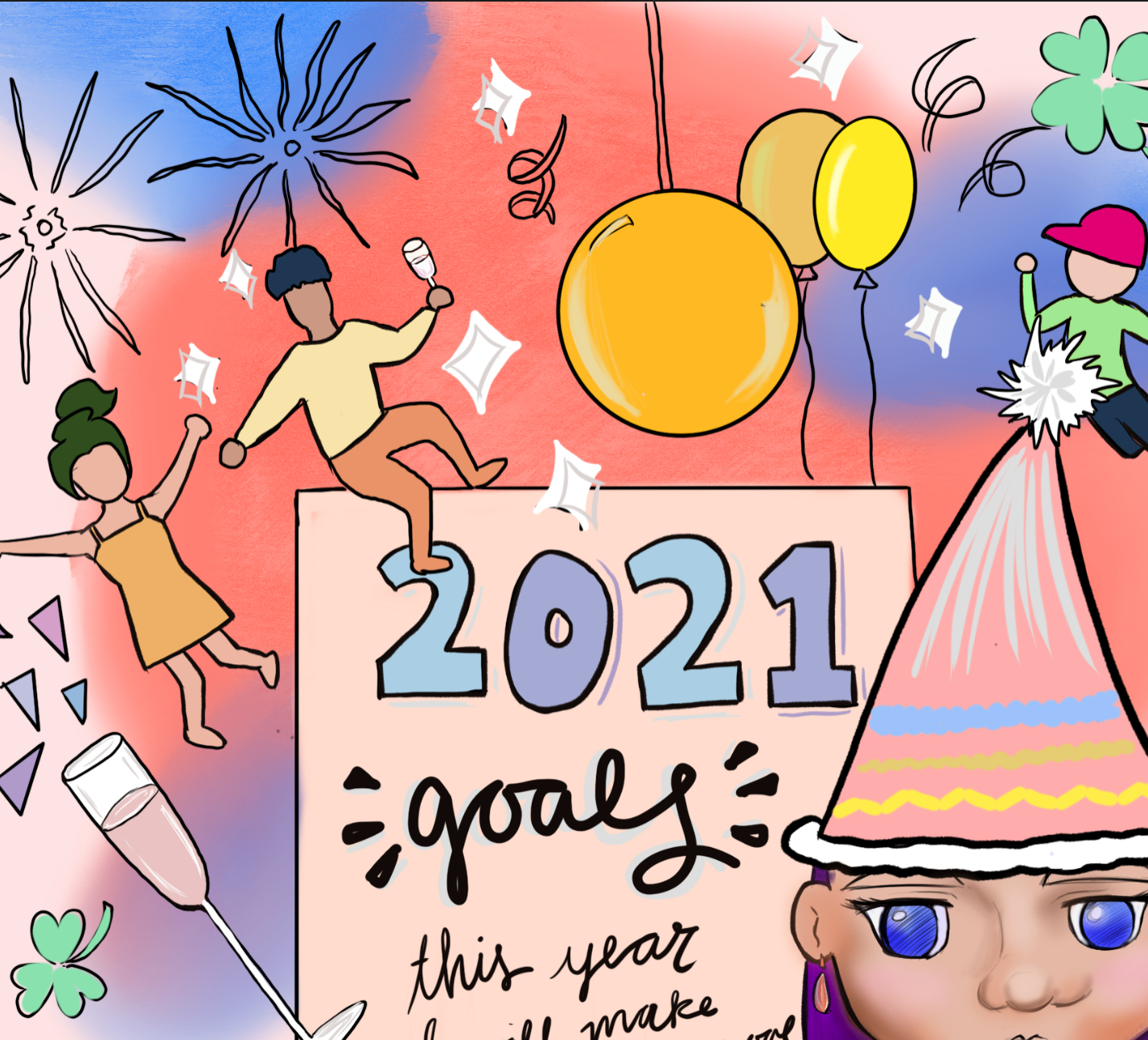 (Cat Nordstrom/Daily Bruin)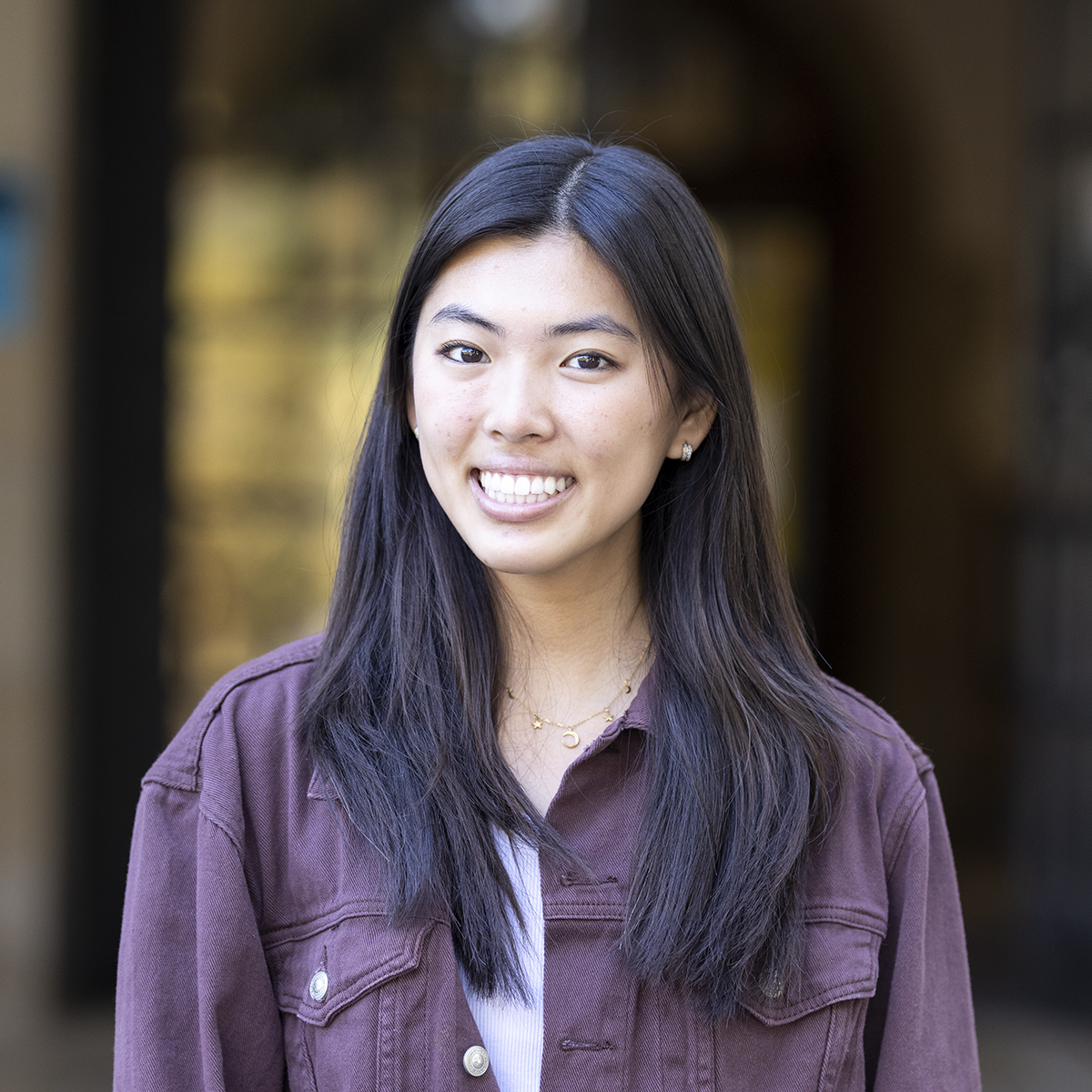 For many, the turn of the decade marked a newfound sense of optimism and hope. However, during a year of widespread wildfires, political tension and a global pandemic, some people found their mental health on rocky grounds. With the start of 2021, Bruins have the opportunity to dive into meaningful, holistic resolutions to nurture a healthy mind in the new year.
According to a Finder study, 55.3% of all adult Americans – 141.1 million people – said they plan to follow through with their New Year's resolutions in 2021. Only 25.98% didn't have resolutions planned. The most out of any category, 45.6% are entering 2021 with health goals, which may not come as a surprise when emerging from 2020.
According to a report released by the Centers for Disease Control and Prevention, U.S. adults reported increased levels of adverse mental health conditions in June. Compared to the same period in 2019, the frequency of anxiety symptoms more than tripled from 8.1% to 25.5% in the second quarter of 2020. Depression symptoms also rose from 6.5% in 2019 to 24.3% in the same period of 2020.
Clinical psychology professor Carrie Bearden said many have been differentially impacted by issues such as anxiety, depression and stress related to social isolation – especially college-aged youth constrained by the pandemic during an expected time of exploration.
Keeping these trends in mind can be especially important this month. The new year encourages many to focus on quantitative resolutions, such as losing weight, saving money, exercising more and other measurable goals — but these resolutions can be adapted to promote mental well-being.
Though these goals can be sustainable with the right approach, psychologist Erin Joyce said it is important to center the motive behind one's resolutions around well-being rather than numbers.
"We tend to need more meaningful goals and to provide more positive reinforcement when it comes to fitness," Joyce said. "(We should be) tying the goal of improving fitness or losing weight … into larger and more meaningful values, like 'Today I want to feel more confident in different areas of my life.'"
Lofty lifestyle changes centered around appearance or nonspecific factors are often easy to abandon as resolutions, according to Business Insider.
However, connecting such changes to broader goals relating to mental health and wellness may make them more attainable – for instance, joining a gym as a form of stress relief and improving physical strength rather than to change one's looks.
Fourth-year cognitive science and Spanish and community and culture student Jessica Nunez said her role as an editor of the UCLA Total Wellness Magazine helped her realize New Year's resolutions are a great way to explore one's potential to grow individually, as long as they are realistic.
"There will be days where you will have the energy to go for a run around the neighborhood … but there will also be times where you just want to stay in bed," Nunez said. "It's important to validate those types of feelings … instead of looking at it like, 'I'm being lazy,' I think it's important to look at it through the lens of, 'I'm taking a break day today to relax and to feel comfortable.'"
Efforts to foster and care for one's holistic well-being are not lost in the Bruin community.
First-year financial actuarial math student and UCLA Active Minds member Kevin Tang said he practices self-care in order to enhance his everyday life.
"What people do is they sacrifice their mental health for something that they're working for, whether it be for school or for a job," Tang said. "But … what's the point of being very physically fit if your mental health is not that great, or what's the point of having really good grades if you had to sacrifice all of your happiness?"
Weaving in activities such as meditation, journaling or writing letters to others can help boost mindfulness and relieve stress, especially for anyone who may not be sure how to start the new year.
"So much of what we do is focused on accomplishing a goal and getting from point A to point B, and it really isn't about that," Bearden said. "Just really taking that time to pause and reflect is really critical."
No matter how we approach our goals for the new year, being kind to ourselves is a resolution that will never go out of style.
"It's okay to not always constantly be working toward or have a positive step toward whatever you're trying to work for," Tang said. "If you keep things more broad … it's less of something that you worry about and more of something that you strive for, which I think is a much healthier way of looking at goals."
Pak is the 2021-2022 assistant Quad editor. She is a second-year English student at UCLA. She was a 2020-2021 Blogging contributor.
Pak is the 2021-2022 assistant Quad editor. She is a second-year English student at UCLA. She was a 2020-2021 Blogging contributor.