Book Preview: Winter 2021 novels will explore new horizons, revisit classic stories

Grab a book and bundle up, because baby it's cold outside. With sequels to bestsellers, unofficial prequels and long-awaited novels, bookworms can look forward to releases from new and established writers alike.
Keep reading for the Daily Bruin's recommendations for books to keep on your radar this winter.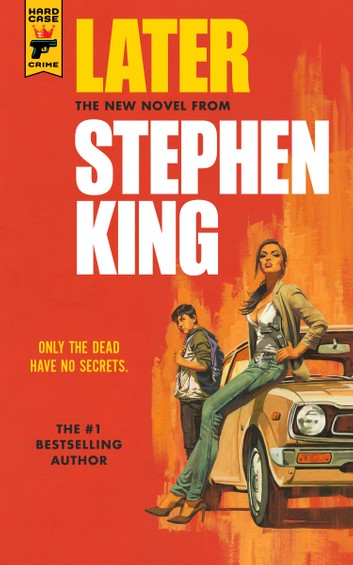 "Later" by Stephen King
The third time might be the charm for the king of horror's newest foray into the hardboiled crime genre.
While Stephen King's previous collaborations with Hard Case Crime garnered considerable praise, neither 2005's "The Colorado Kid" nor 2013's "Joyland" generated the same level of fervor as his supernatural horror hits from earlier decades. Releasing March 2, his upcoming novel "Later" will contain echoes of the author's nostalgic '80s mega-hit "IT" while emulating the pulpy crime fiction of the '40s and '50s.
The book follows the young Jamie Conklin, who attempts to repress his unnatural abilities until a detective enlists his help to trace a killer from beyond the grave. For longtime King fans, the brief synopsis sparks the question of whether Jamie's vaguely described abilities will be reminiscent of Danny's clairvoyance in "The Shining" and "Doctor Sleep."
As a short standalone novel combining his work in the horror and crime genres, "Later" is a much less daunting starting point for new fans versus King's beloved but lengthier tomes. The decision to use another child protagonist also indicates that King will be returning to his signature exploration of how one comes of age in a world that is oftentimes horrific.
Readers shouldn't put this new release off until "Later."
– Isabel Molina
"Klara and the Sun" by Kazuo Ishiguro
Fear not the artificial intelligence robots, for they only want to be your friend.
"Klara and the Sun," Kazuo Ishiguro's first novel since winning the Nobel Prize in Literature in 2017, demonstrates the writer's aptitude for detailing the nuances of human nature in unlikely settings. The novel, slated for release March 2, tells the tale of an AI friend named Klara who possesses keen observational skills and watches the people who come into her store. Yearning for a customer to purchase her, this unconventional protagonist guides readers through explorations of the meaning of love.
Much like his past novels, the new work builds on Ishiguro's penchant for turning the science fiction genre upside down – weaving futuristic motifs with melancholic and subdued portrayals of human nature and ethics. Although in the realm of sci-fi, "Klara and the Sun" avoids the bombastic extravagance commonly associated with the genre. Instead, it is a sentimental and emotionally striking look through the eyes of an AI, asking readers to unravel one of life's most profound subjects – love.
It's clear Ishiguro's reputation for stirring readers' emotions will be put to the test once again, as "Klara and the Sun" portrays a realistic yet somber dystopia.
– Breanna Diaz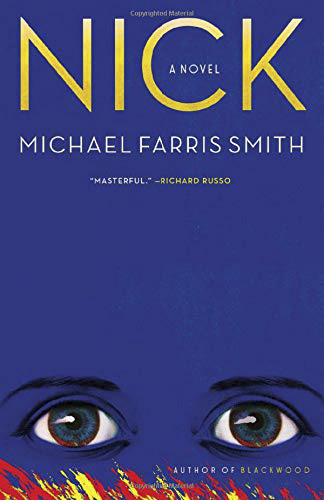 "Nick" by Michael Farris Smith
F. Scott Fitzgerald's "The Great Gatsby" has only been in the public domain for five days, but Michael Farris Smith is ready to reintroduce readers to Nick Carraway.
Set for release Tuesday, "Nick" depicts Carraway before he meets the titular Jay Gatsby and follows his search for self-discovery after the trauma of serving in World War I. After publishing acclaimed tales of human struggle like 2020's "Blackwood," Smith seems up to the task of crafting a gripping backstory for one of literature's most elusive narrators.
But readers should note that "Nick" will largely lack Gatsby's beguiling presence and sense of optimism. Smith's visceral portrayal of trench warfare provides a shocking contrast to the lofty parties from Fitzgerald's classic novel. It remains to be seen whether Smith's tie-in to such an acclaimed novel will imbue "The Great Gatsby" with new meaning, or if the connection will burden the new release with heightened expectations. Regardless, the novel will be an introspective character study set during a tumultuous period in history.
After the stress of 2020, it may be cathartic to read Nick's emergence from a hellish war into the euphoria of the Roaring '20s.
– Isabel Molina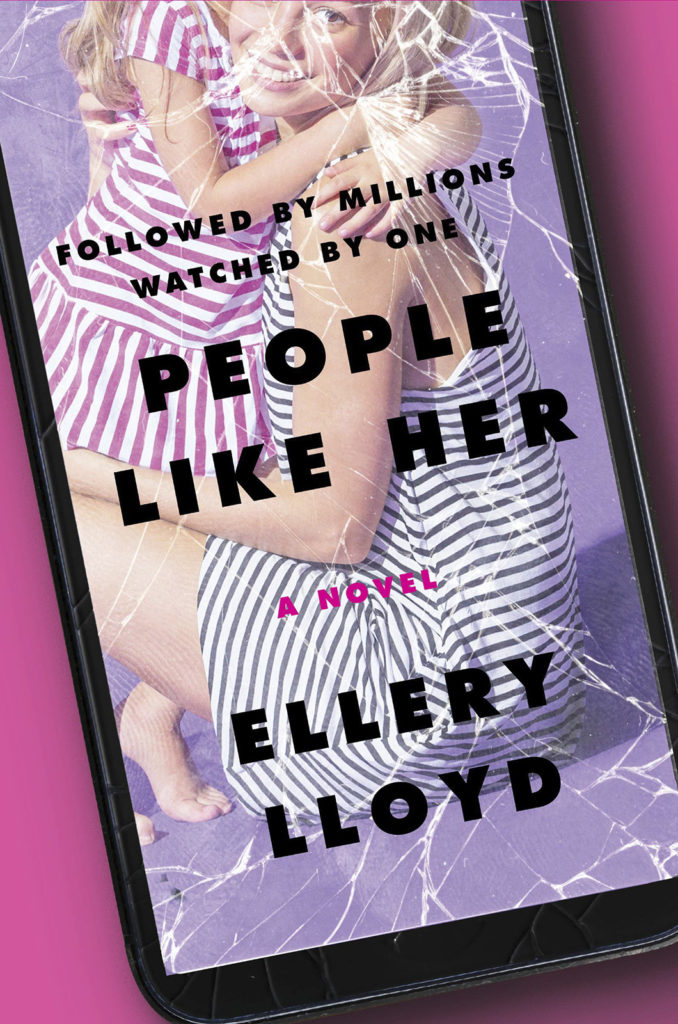 "People Like Her" by Ellery Lloyd
Sometimes mother does not know best.
"People Like Her" is the first collaboration between husband-and-wife writing duo Collette Lyons and Paul Vlitos under the pseudonym Ellery Lloyd. With backgrounds in magazine editing and novel publishing, respectively, the couple brings fresh perspectives to this cautionary tale about the dangers of social media in the influencer age. Hitting shelves Jan. 12, the novel features self-proclaimed "Instamum" Emmy Jackson as she becomes the target of an obsessed follower of her family lifestyle blog.
Lloyd examines social media through a nuanced lens, depicting how it can be a salvation to some and a downfall to others. With chapters alternating narration between Emmy, her husband Dan and a mysterious third character, Lloyd's writing style combines snarky wit and palpable tension.
This increasingly relevant and nerve-racking narrative is sure to leave readers thinking twice about what they post.
– Isabel Molina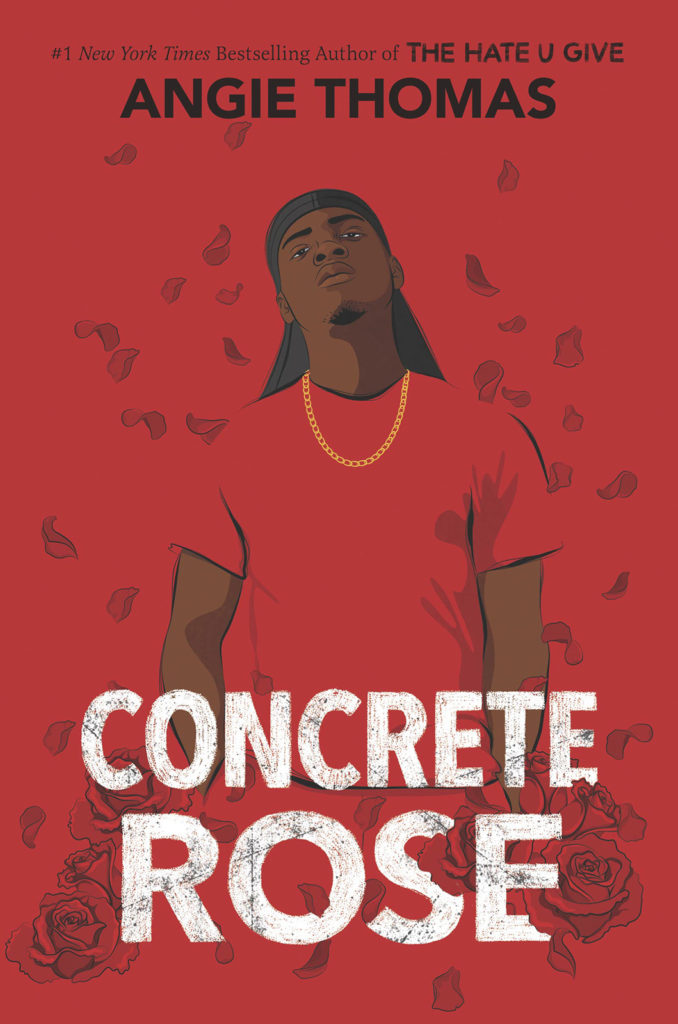 "Concrete Rose" by Angie Thomas
Riding on the success of her critically acclaimed novel, Angie Thomas is revisiting the setting of "The Hate U Give" – only 17 years earlier.
"Concrete Rose," set to publish Jan. 12, is Thomas' prequel to the bestselling novel-turned-feature film, "The Hate U Give." The new release narrows in on a teenage Maverick Carter, the father of Starr, the protagonist of Thomas' previous novel. At only 17 years of age, Maverick keeps his family afloat by dealing drugs while his dad is incarcerated. His life is disrupted, though, when he becomes a father himself and aims to set his life on the straight and narrow against all odds.
Tackling the contentious issues of racism, identity and justice earned Thomas' "The Hate U Give" the William C. Morris YA Debut Award for debut novels and brought a fresh voice to the young adult genre. With "Concrete Rose," Thomas builds on her expertise with a timely coming-of-age story by examining the complexities of growing up and navigating the world as a Black man.
Set in the 1980s, Thomas' novel is bound to resonate with readers as she breathes life into Garden Heights once again.
– Breanna Diaz